Category Archives: Botswana General
Kadizora is based in the north eastern part of the Delta in a beautiful concession that is fortunate enough to have the Selinda Spilway and Vumbura River running through it.
What next?  In the next week, the water activities will move to the Vumbura River, where there are permanent lagoons, making this a huge advantage for this camp, is having water activities most of the year round.
We experienced a classic safari style, and the food that came out of the kitchen was just too decadent, as usual I left after 3 days feeling like I'd been on an eating safari.  Other highlights from the camp was having elehant all around our tents all night feeding off the Marula trees that shade the main camp, hearing the lions roaring right close to camp at first light, there is nothing quite like that sound in the bush.
Why are safaris so expensive in Botswana?
Since my beginning with Safari Destinations this question haunted me on many occasions. Especially people who visited East Africa or travelled to more mainstream safari destinations like Namibia or South Africa before, are surprised when finding out how much more a safari to Botswana costs.
In order to get our head around the "price tags", we first need to understand the philosophy behind Botswana as a tourism destination: The strategy follows a high cost – low impact approach.
Low tourist density. The restrictions on allowed beds per concession area are quite strict compared to other countries. This means that a camp can only host a certain number of guests and only operates on a small-scale vehicle operation in order to minimize the human impact on nature. This automatically leads to a lower number of tourists in Botswana and makes the experience of the guests much more exclusive.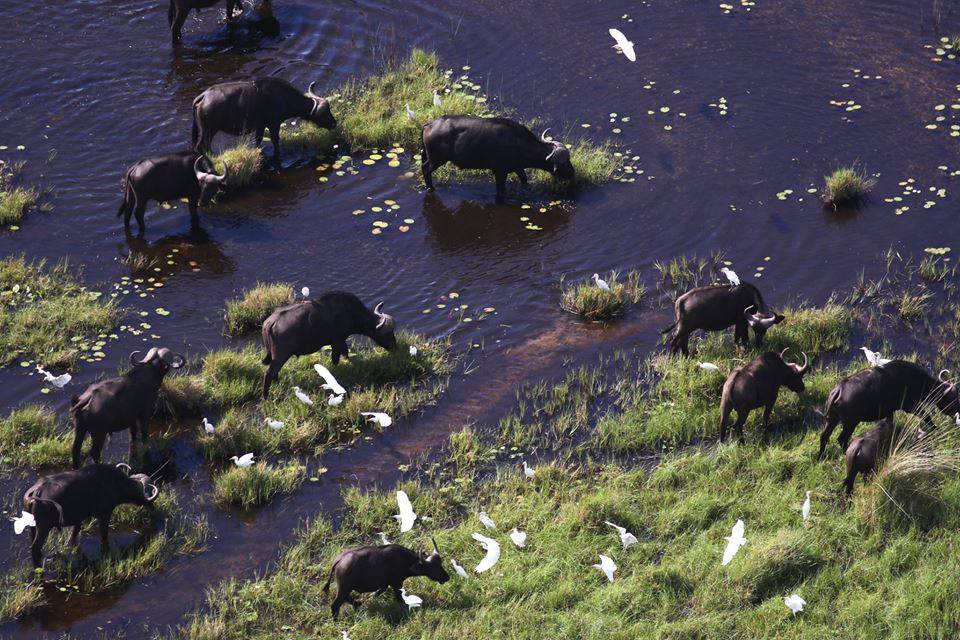 But please note: there is a difference between national parks and private concession in terms of accessibility and tourist frequencies!
Environmentalism & high costs: In order to run a camp in Botswana, the camp operator has to pay the government quite high conservation fees and leases for the areas. Together with the governmental restrictions, it encourages sustainable constructions in wildlife areas. The idea is that every camp is built in a sustainable way so that it can be removed completely after the lease expires, without leaving any traces in the landscape. And I think every person who has swapped from standard electricity to solar power knows how cost intensive the installation of such renewable energy sources is.
Both points have a convenient effect on the tourist experience on safari:
-        On game activity, tourists in Botswana (normally!) face fewer other tourists and have an exclusive wildlife sighting – meaning they only share it between fewer vehicles whereas in other destinations vehicles already queue to a certain extent in case of an exciting predator sighting.
-        Landscape is mainly impacted by natural forces and not by humans, which often goes along with strong photo opportunities. Moreover, most camps and mobile operators are perfectly equipped with open vehicles to make a photographic safari a success (no window-/vehicle frames, better light effects). This also creates a distinction between Botswana and other destinations, where only closed vehicles are allowed. Besides the clear commitment to photographic safaris by the companies, nature also does its part by providing unique undisturbed sceneries for its visitors and local people.
You don't believe me? Check out the following hashtags on social media platforms like Instagram, Facebook or Twitter to get an idea of the beauty of Botswana:
#lostinbots & #whyilivehere & #thisischobe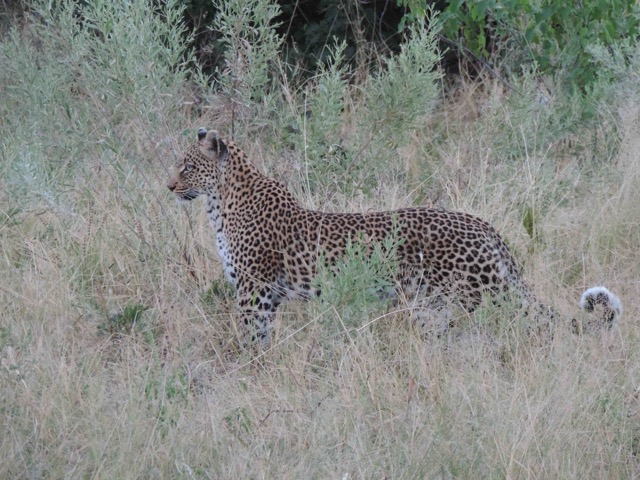 There you have a proof of the diversity of landscapes Botswana has to offer: massive rivers (e.g. Chobe), dry savannahs (e.g. Savute), fascinating river systems (e.g. Okavango Delta), impressive salt pans (e.g. Makgadikgadi) and the vastness of the Kalahari desert.
-        The diversity in landscape is not only an opportunity for landscape photography. It also provides different habitats and is therefore home to a wide range of animal species. Botswana boasts itself with "quality game", not "quantity game". Obviously we also count large herds of elephants and buffalos as well as comparably high numbers of predators (lions, leopards & cheetahs) in Botswana. But what other destinations can't compete with is the high number of rare species like: wild dogs, brown hyenas, leopards, sable and roan antelopes to name a few. Normally these animals are hardly ever seen on conventional safaris. Botswana however provides the habitats for them and therefore increases the chances of witnessing these rare species on safari.
All those points lead to an exclusive safari experience, which is reflected in a higher price tag. But behind the tourist experience is a mostly unknown enormous logistic expenditure. And these need to be taken into consideration before labelling Botswana as "expensive".
Food delivery and waste management: Botswana is a landlocked country, most supplies are imported from South Africa, by the time the food arrives in Maun it has travelled more than 1000 km already. From Maun the journey continues. Most camps are located in remote areas. In order to provide a culinary experience for guests during their stay, every single food item and can or bottle of beverage needs to be brought into camp. Due to most of them being inaccessible by road this is done by aircraft, which is not only a tremendously logistic operation but also results in high operational costs for the camps. And not only the fresh food is getting delivered, also the reverse transportation of waste out of wildlife areas takes place by aircraft.
High staff guest ratio: The staff members of the camps need to be flown in and out of camp (duty, leave, doctors visits,. ..) as well, and in order to deliver such a remarkable customer service the camps operate on high staff numbers. Normally 3 or more staff members are in camp for one guest.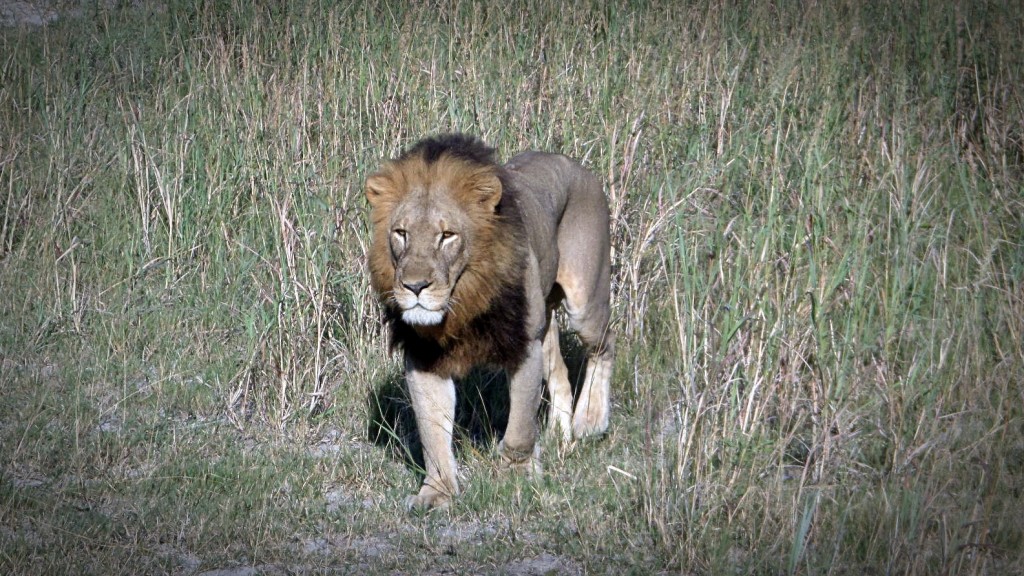 High maintenance costs: The location in the unspoilt wilderness also results in high maintenance costs for a camp. Water pipes break regularly because of animals impact, wood constructions or canvas need to be replaced several times – not only for the visual effect but also to be functional e.g. in keeping the heat out of a guests unit. The same applies to safari vehicles. They need to undergo frequent maintenance because of the "unhealthy" combination of water, heat and sand which quickly leads to signs of wear and tear. Additionally, spare parts need to find their way into camp which again involves logistical costs.
This shows that there are many visible and invisible components for the price tag.
Botswana – one of Africa's best kept secrets!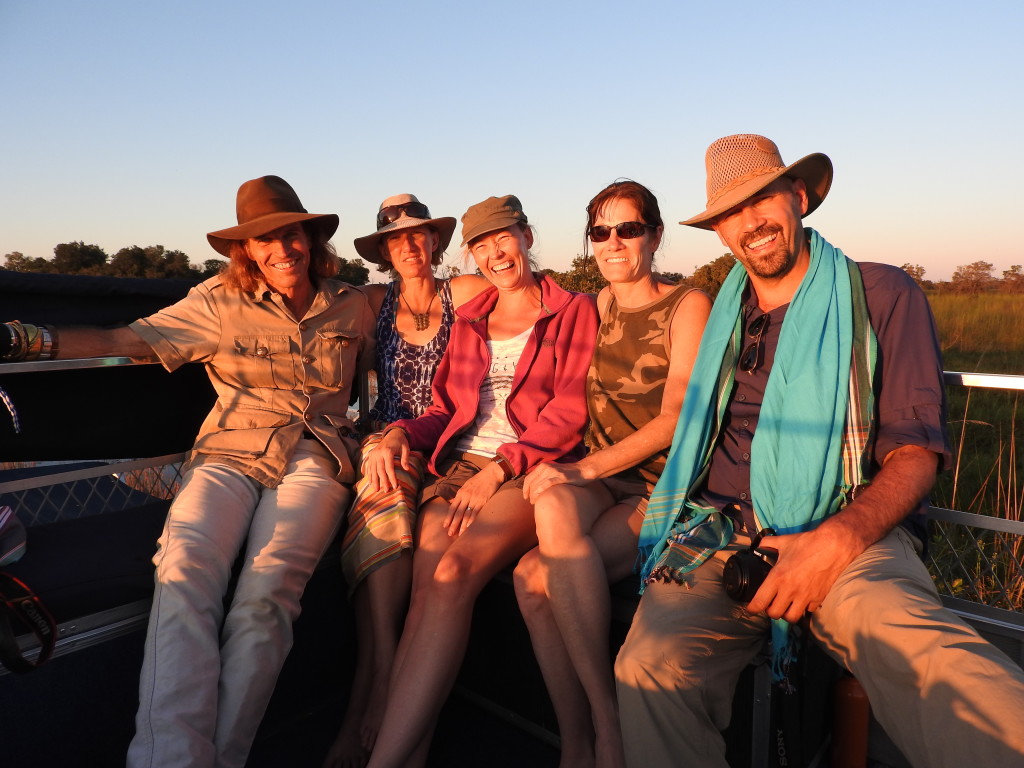 Wow – what a special experience! Recently I was privileged to join a group of agents on an Uncharted Africa educational to Moremi, the Delta and the Salt Pans.
Arriving at our mobile camp set up between 2nd and 3rd bridge in Moremi Game Reserve after dark was like arriving in fairy land, with all the lanterns down the pathways and throughout the camp.  Welcomed with a glass of sparkling wine, we were settled in.
This luxury mobile set up boasts a combination of elegance and a kind of exploration history giving you all the comforts of beds, en-suite bathrooms with bucket showers and flush toilets.  This was to be our home for the next 2 nights.  A mobile safari gives you a private camp feeling much closer to the bush than the infrastructure of any lodge.  Lying in bed at night and listening the bush come alive, as certain curious species of game come to inspect the different smells and activities of our camp.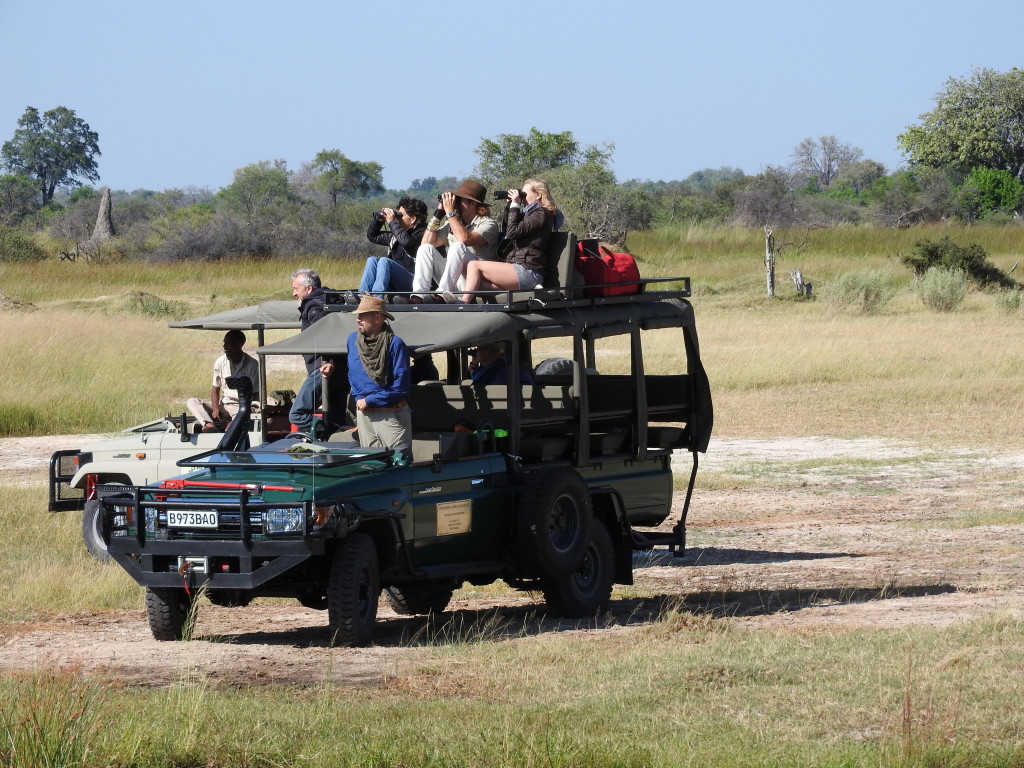 Our Guides, Ralph Bousfield and Greg certainly did not disappoint with their in depth knowledge and passion for the bush and stories of exploration, history, culture and scientific facts kept us all engaged and entertained the entire time we were with them.  The other advantage of a mobile safari is creating a trust and a bond with your guide that will be with you throughout your trip.
Day 3 we boated far into the Okavango Delta, to our Island stop where Devon (our Camp Manager) was waiting for us, fly camp set up, with more food and drinks.  Our set up was a roll mat with a mosquito net under the vast stars in the middle of the Okavango Delta. It gave us a feeling of being truly in the wild, in one of the most beautiful places on earth.  Here we experienced the water ways of the Delta, whilst competing against each other on the number of Sitatunga and Otters we spotted.  Nature walks around the island with Ralph proving to Simona we could still make a pizza from natural plants, mushrooms and shrubs on the island as well as curing malaria at the same time.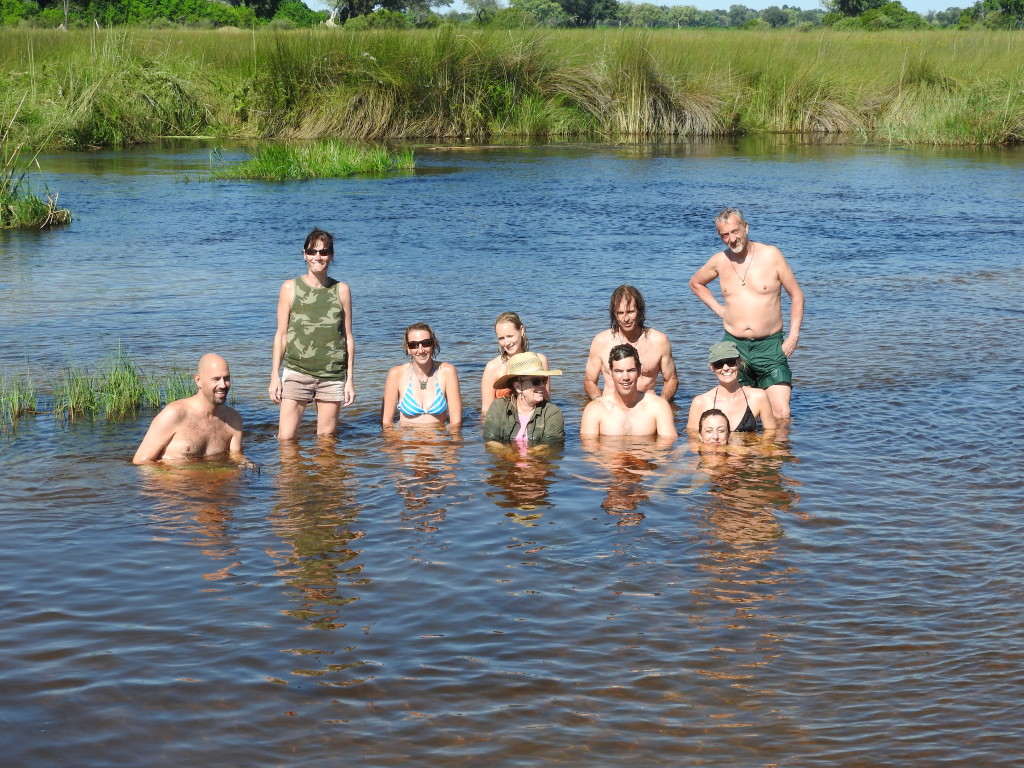 Day 4 our Delta experience was over and we flew out to the openness of the Makgadikgadi Pans.  Our home here for 2 nights was in the most feminine of all 3 Uncharted Africa camps, San Camp.
You have a choice of 3 camps all meeting 3 different styles and budgets, whilst you can all enjoy the same activities.
Camp Kalahari situated further back in the grasslands is the least expensive of the 3 camps. It is currently  raising all the tents, to allow the breeze to blow through and give you more of a view of the Pans.
San Camp being the lady of the 3, situated on the edge of the pans themselves is seasonal and only operational from April to October.  Its white tents on the edge of the pans gives you the true feeling of being on the moon.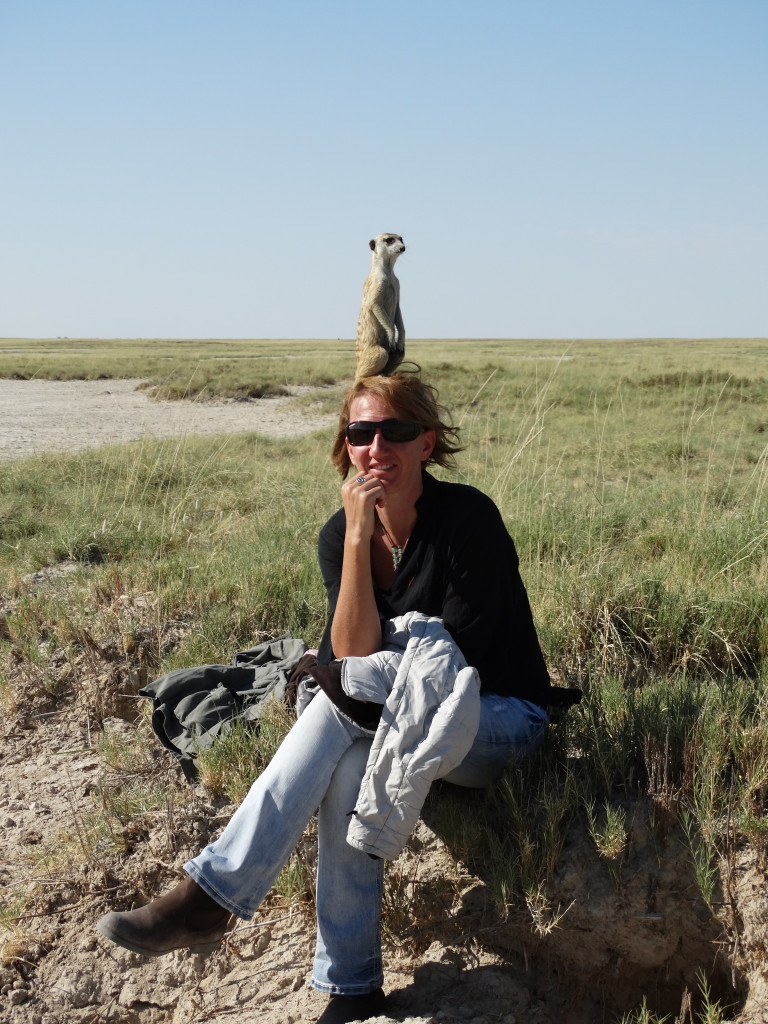 Jacks Camp, this colonial and historic camp based at the edge of the pans but slightly back into the grasslands is the grande-dame of the three.  Packed with history and science with their registered museum, it does look fabulous after the completion of its refurbishment.
One thing to mention on the activities, is all 3 camps run the same activities on a rotational cycle so that guests from 2 different camps don't do the same activity together.  This is the reason that a 3 night stay in the dry season is recommended to be offered the surprise sleep out (weather dependant).  Activities include a cultural bushman walk, game drives looking for more adapted desert species, quad biking in the dry season, following and interacting with the very comical habituated meerkats, horse riding as an optional extra and watching the sun set where it is so silent that your ears ring.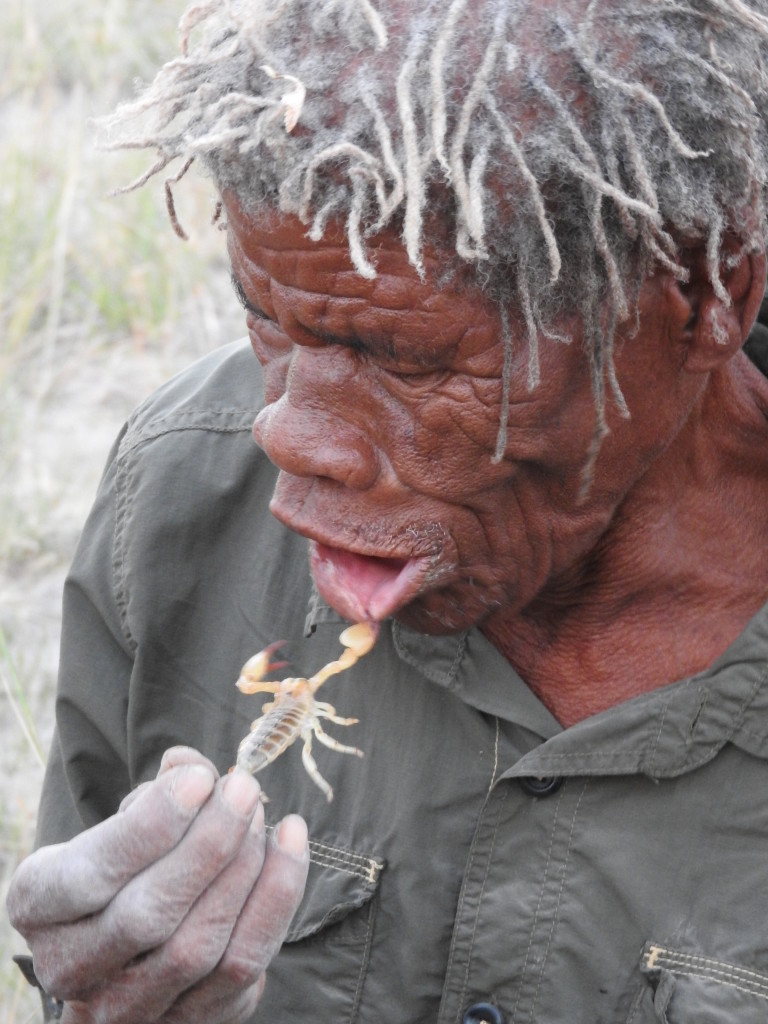 A safari to the Salt Pans is such a unique experience, from the Zebra migration in the Green Season to exploring the pans on quad bikes in the dry season, it should not be missed.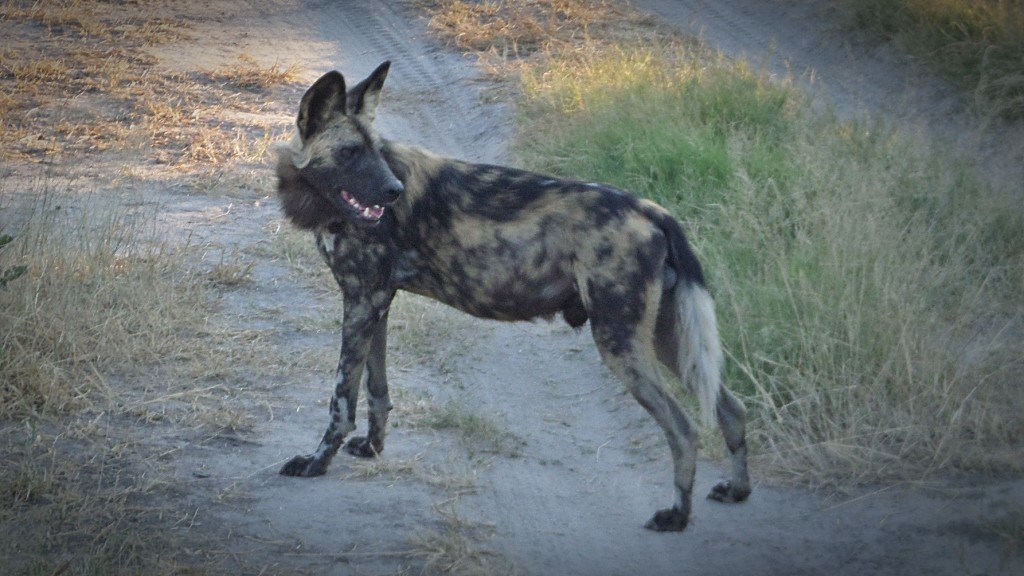 There is something about the private concessions in Botswana – they just never seem to fail! We were in for an absolute treat on our recent pre Indaba Famtrip where we hosted agents from around the globe. One of our agents had never been on a safari before and her expectations were completely exceeded when it came to the cats; and just as special, the African Wild Dog.
I recall sitting at the breakfast table at Shinde Camp, settling into a scrumptious spread, when an unknown voice from somewhere uttered the words … "wild dogs". We leapt up to take a closer look and in an instant blur of excitement and mere seconds, we were on the game drive vehicle with our trusted guide following the dogs. We found them and then lost them, found them again and then finally lost them when they disappeared into a thicket. They were on the hunt and it was not an easy task keeping up with them! Still we enjoyed those few precious moments and when we returned to the breakfast table our food had been keep warm and served once again.
We were lucky with the wild dogs in the Khwai concession too! This time it was a more relaxed setting and we watched a pack of 6 dogs go about the daily get up, walk 10 metres, lie down and take a break, get up and go another 10 metres, lie down and so forth. That was a special sighting and one I will remember for a long time still. Just when we thought our afternoon drive could not get any better, we came across a leopard walking in the road not far from our vehicle. My heart nearly skipped a beat … it had been nearly 10 years since I had seen a leopard in the wild. There is just something about a leopard sighting – it so magical watching this gracious and absolutely beautiful cat, so awe inspiring and a tick the box on the bucket list for most visitors to Africa.
Whilst we did not see any lion in the Khwai concession, we most certainly heard them that evening and that has to be the most incredible sound – the true call of the wild. Close your eyes for just a minute, imagine you are in your tent, separated only by a sheet of canvas to the bush around you, it is pitch dark and you cannot see your hand in front of your face….then the first call erupts from somewhere in the not too distant dark of night, a reply comes from another angle and then what sounded like a conference call amongst a pride, bellows through the silent, dark night. Nothing compares to that sound!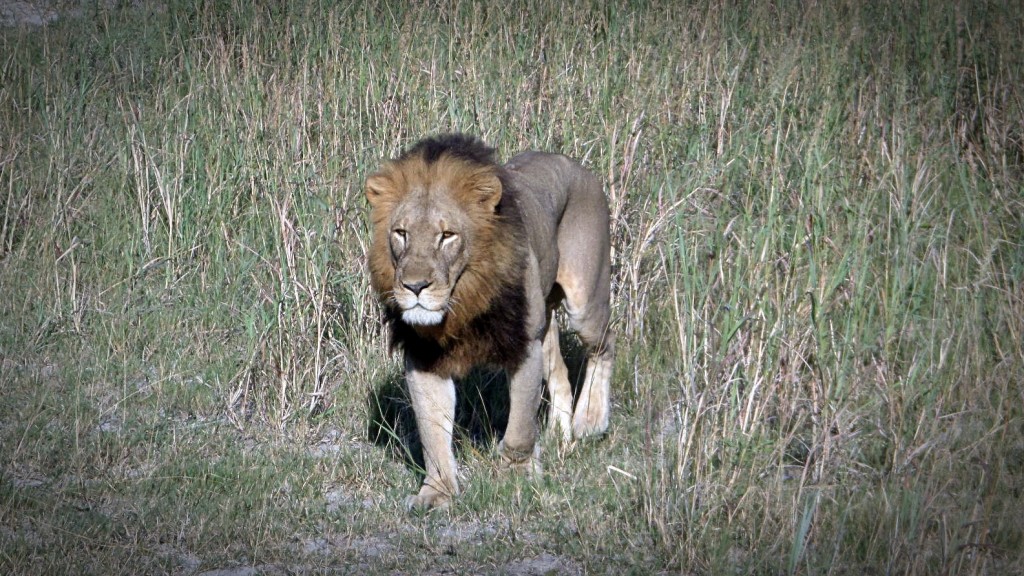 Selinda was probably my favourite concession, with vast open spaces dotted by a termite mound here and there. The grass was still high in places and we headed off to an area where a lioness and cubs had been seen the previous day. This was not an easy find and we all kept our eyes peeled on the bush around us, searching for that slight movement – something that might give their presence away. Our guide was committed and we continued searching, hoping to get a glimpse of these little cubs. Somewhere, someone noticed a small movement and there before our eyes were these absolutely gorgeous and perfect little cats! They were not perturbed with our presence and we were spoilt with a show in their African playground.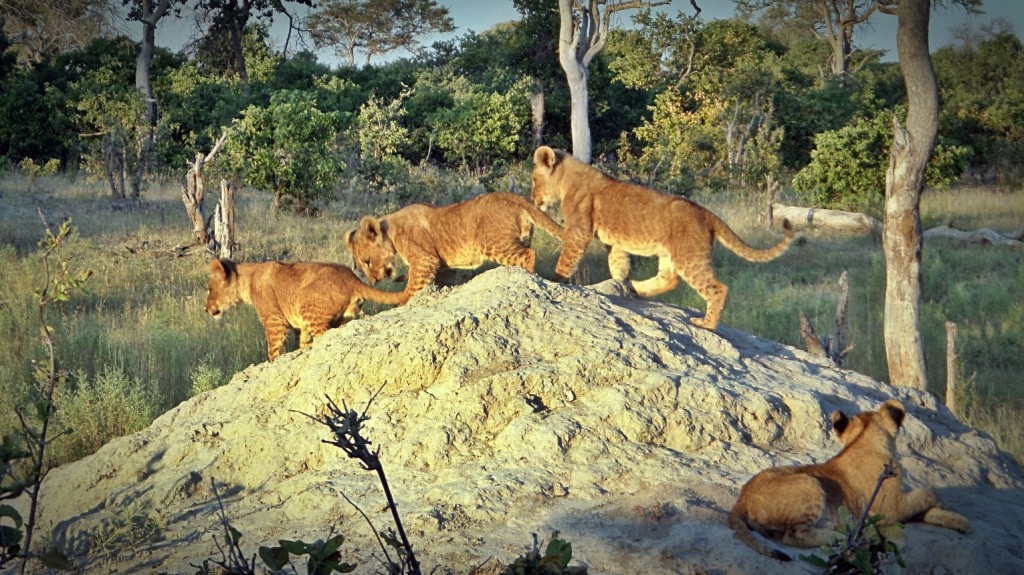 There are no guarantees when it comes to sightings, however I dare say, with strong concessions and committed guides, the experience of a lifetime is guaranteed.
Here at Safari Destination, the sheer number of women in the workplace means that women's issues receive attention. Our two Managing Directors, Carina and Lorraine, are fantastic role models of what women working together can achieve. And they are both working mothers, having to cope with the reality of work-life balance. In response to this reality, the company provides a kiddies' house on the company premises. Mums are responsible for hiring their own caregivers who then look after the children in a safe and secure environment. These caregivers are very special women.  In the month of May, Safari Destinations celebrated the contribution of these " women behind our women".  Each working mother shared a few words. These words were printed in our bi-monthly newsletter and each caregiver was also given a copy of the photos with the words below. It was a special moment.
Roxanne, Boineelo and Kyle: I am quite an over protective mom, so I truly appreciate that there is someone watching Kyle throughout the day. I know that Boi really cares about him and always takes good care of him. She can be both gentle and stern with Kyle. He has someone caring and gentle when he feels sad or scared.  We make a good team as we raise Kyle together.  I think of Boi as Kyle's office mummy.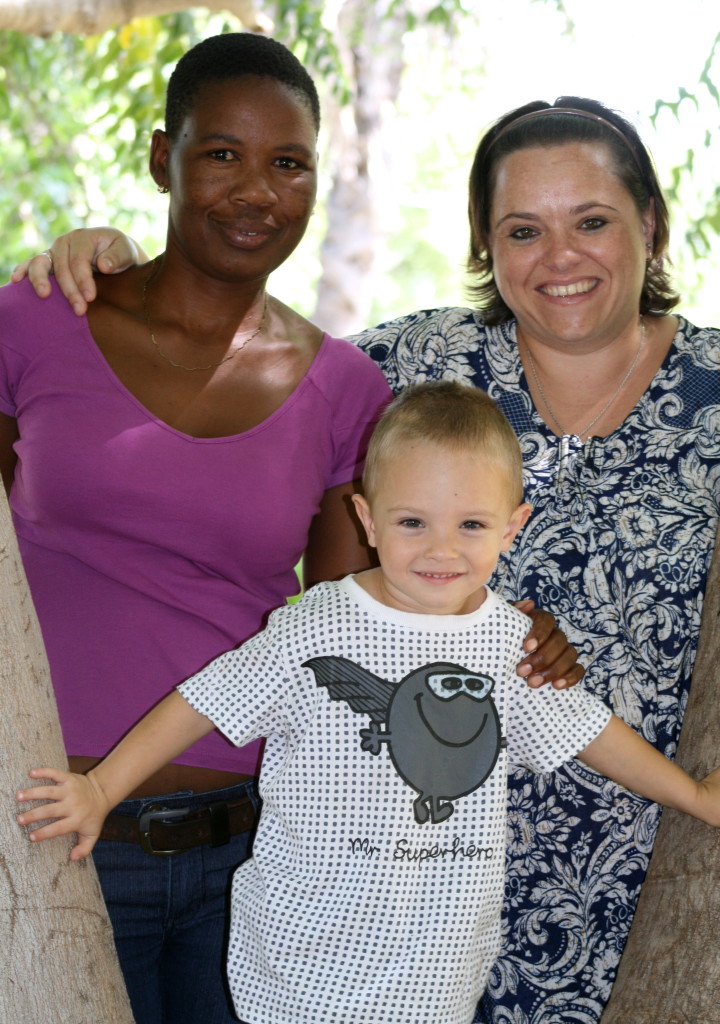 Karen, Komotso, Nikita and Courtney: I am so lucky that Komotso cares for my children and so I trust her with them. Komotso to me is a life saver. Without her, I would not be able to achieve what I do at work. I'm grateful that I am in a position to provide Komotso with a job, which helps her support her family.  Having 6 children of her own, Komotso treats both Courtney and Kita as her own.  She loves my little girls and looks after them well.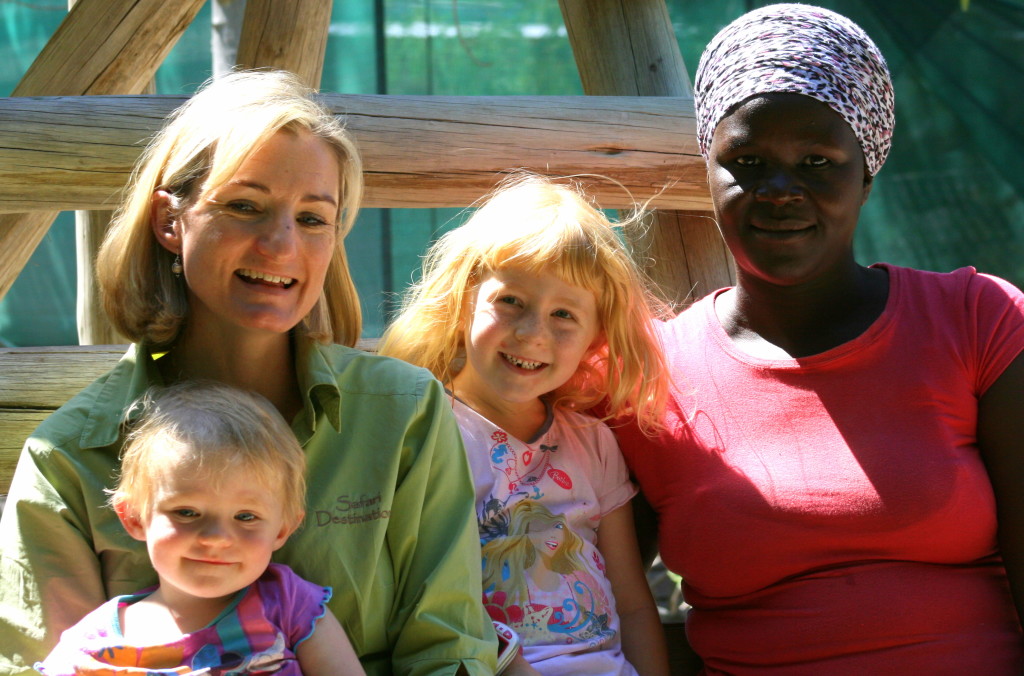 Kim, Lillian and Tate: I would not be able to cope without Lillian.  Tate absolutely adores her and when we go on holiday, he misses her so much he sometimes cries for her!! Lillian has been with Tate since he was 2 weeks old.  She is also teaching Tate to speak Setswana, as he is a Motswana.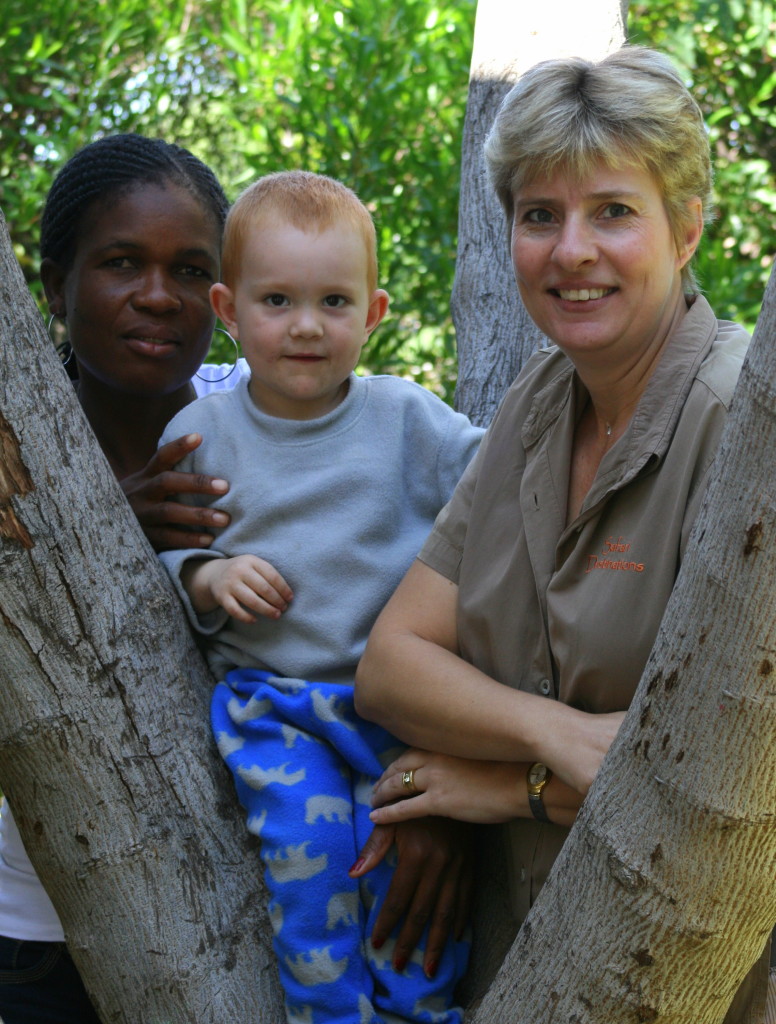 Lorraine, Bea, Megan and Taylor: Bea is an extension of my family and I could not manage without her support. I trust Bea with the lives of my children – her honesty, loyalty and patience is invaluable. I would not be where I am today without her support. I often envy the time that she spends with the kids but I am also grateful that they have a second mum in their life to look out for them and meet their needs.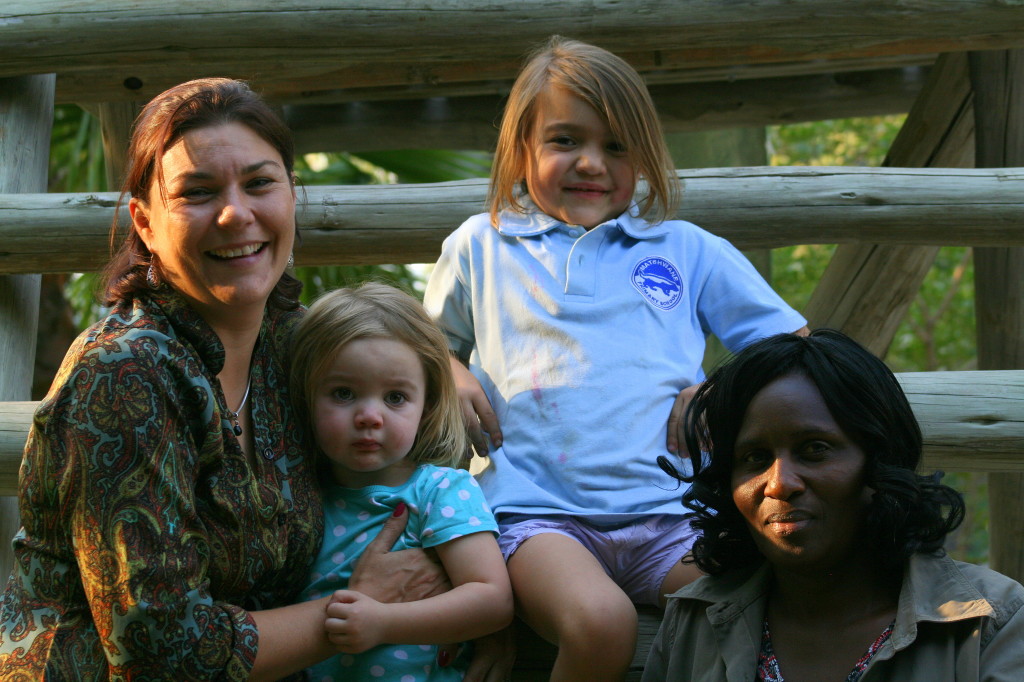 Ramona, Otshephe and Isabella: I am really glad I found Otshephe.  I can go to work and have little Bella close to me. It is a great relief to know that my daughter is in good hands while I am at the office. I am looking forward to a long working relationship.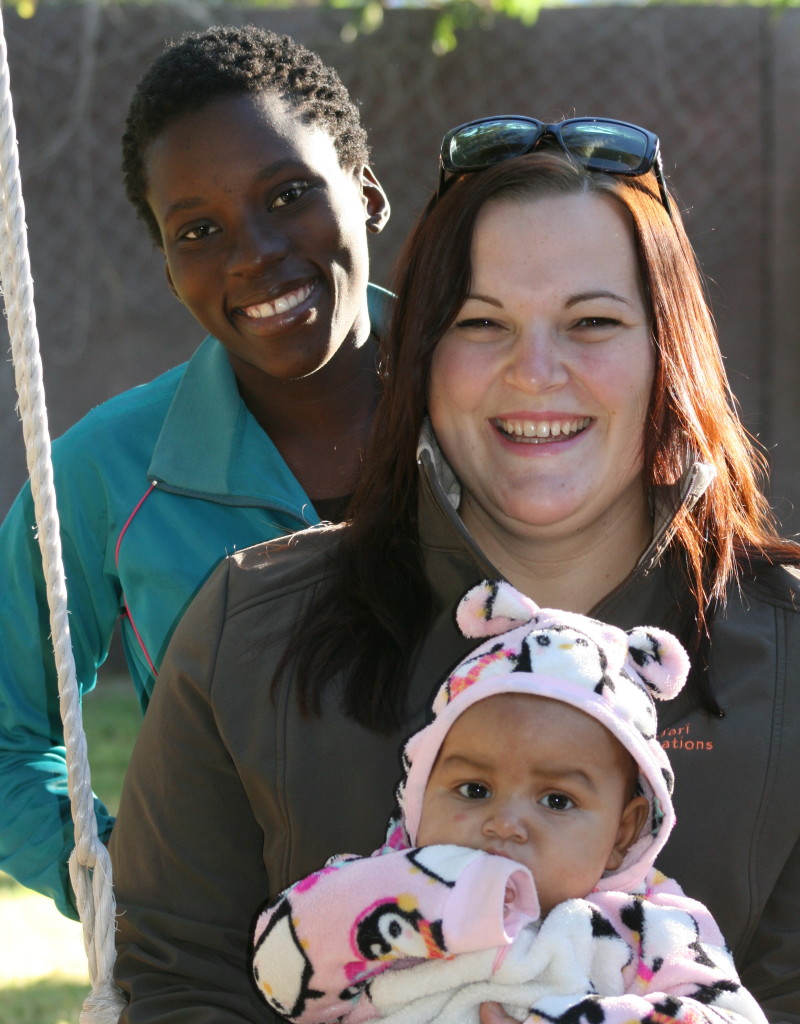 Thelma and Thuto, and her twins, Kgotla and Kgosi: Thuto has become so close to my kids they ask for her when we are home. Kgotla goes to the loo and calls out "Mommy where is aunty? I have pooped." J  I am happy to have found her.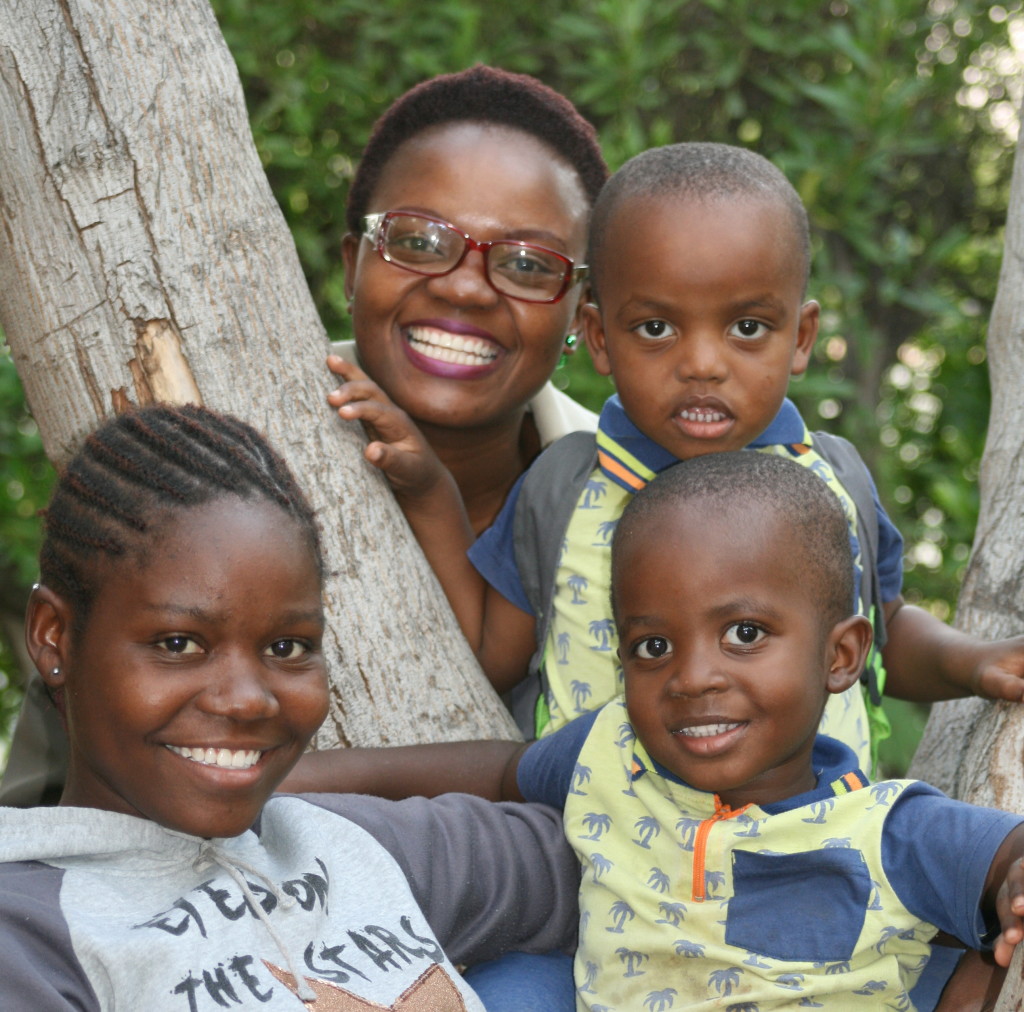 Verena, Evelyn and Leila: Evelyn has only been with us and looking after Leila for 4 months, but it's amazing how quickly she has become pretty much a part of the family. She is so much more than Leila's Nanny. She is just my life supporter in every way!! It is great to have her helping me!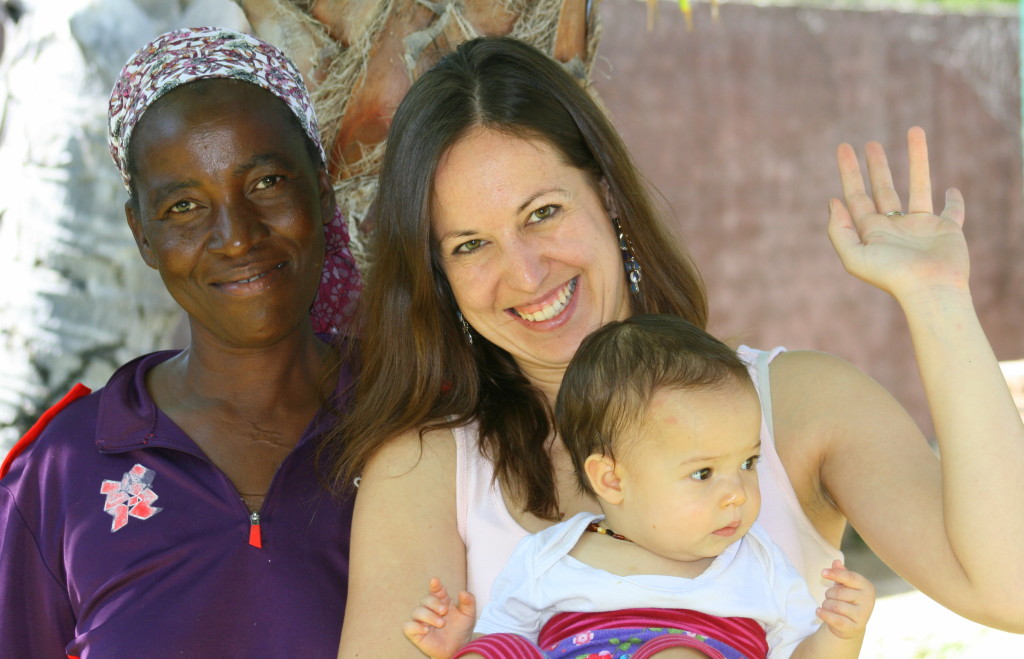 Ashley, Helen and Bella: Helen is a great help so that now I can go to work and relax with peace of mind that she is taking good care of my daughter. Bella is always happy to see her and I know that she is in safe hands.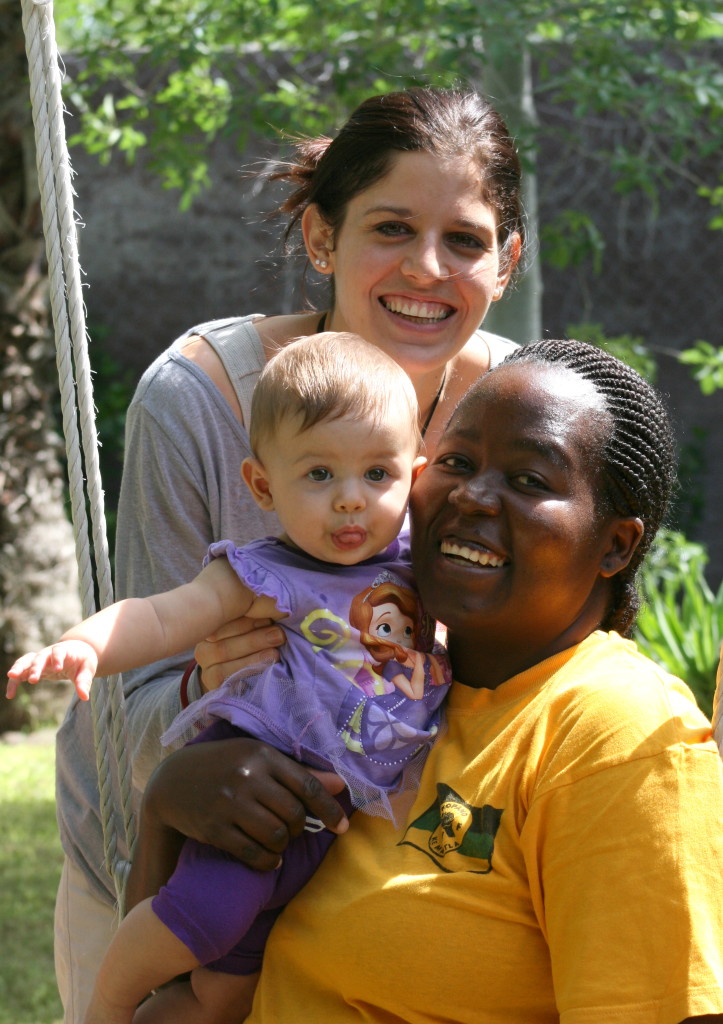 Claire joined Safari Destinations only a few weeks ago. She is happy to share some impressions of her trip to Chobe with us!
As first time visitors to Botswana you would undoubtedly include Chobe on your itinerary – a journey would almost be incomplete without this! From breath-taking sunsets over the Chobe River to hippos frolicking in the water nearby, you may even get a close up encounter with one of Chobe's regular visitors – the African Elephant.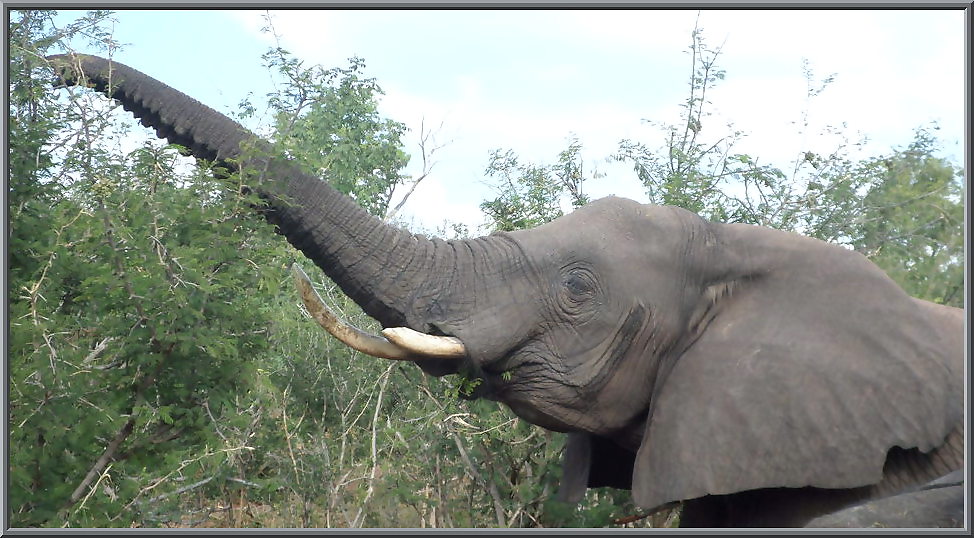 I was fortunate to visit during the milder month of April (although the day time high still reached the lower thirties), water levels were reasonably high after the late rains this year and this allowed for a spectacular sunset cruise on the Chobe River. Our guide was extremely knowledgeable and shared some history on the local people and their culture, the diversity of the animals living in the Chobe region as well as some humorous antidotes.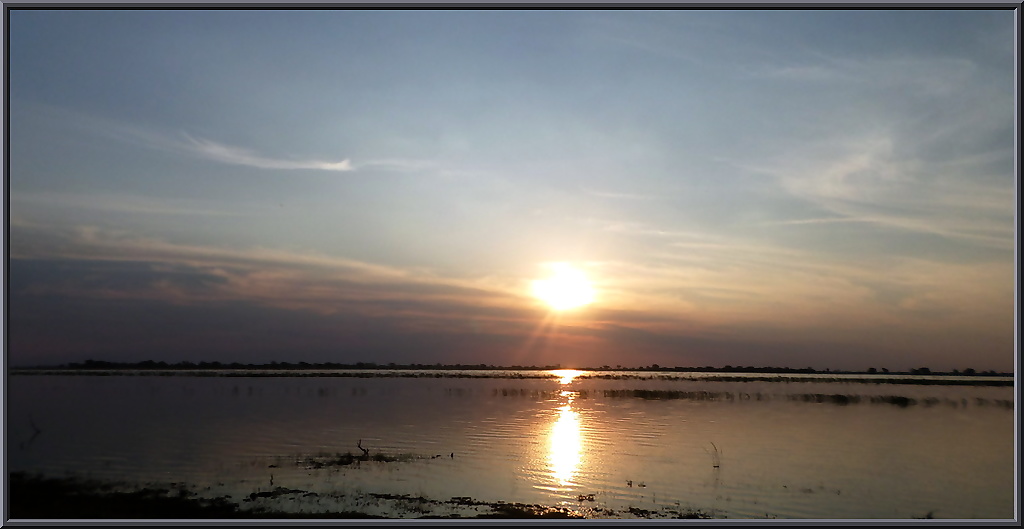 The Chobe National Park is vast and covers a large part of the north eastern part of Botswana, with Kasane being the small town that services the area. Accommodation ranges from camping grounds to small family lodges, as well as luxury bush camps and some larger lodges dotted along the riverfront. There is certainly an option to suit a variety of traveller needs. All offer morning, afternoon or full day trips; in open safari vehicles; to the National Park and most offer day trips to Victoria Falls.
I fell in love with Chobe, the friendly people and the simple way of life – not only is it a photographer's playground, it is a year round destination that invites you to experience a truly African adventure. Get #LostinBots with Safari Destinations!
Our philosophy at Safari Destinations is that having fun at work is critical to our success.
Fun cannot be had without laughter and laughter is the stuff that binds us together. It is what the academics call "building social capital". Simply put, having fun together creates shared memories, helps us get along better, thereby facilitating co-operation and co-ordination amongst staff.  Engaging in fun activities can also lead to staff being more creative and productive. The researchers also say fun at work can result in lower absenteeism, less sick days and greater satisfaction. A recent survey amongst our staff about the happiest moments at work included staff relating their involvement in fun activities organized.
So what do we get up to? The latest fun activity was an Easter Egg Treasure Hunt, with clues leading to various locations until at last, the easter egg bounty was found.
Besides running staff only activities, the company's social agenda includes plugging into what is happening within the community and sponsoring staff involvement in these activities. A fabulous win-win for the company and the community! The latest example, was staff participation in a Masked Ball run by a local school to raise funds. May the fun times continue!
What do termite mounds, elephants, river rafts and the Milky Way have to do with unforgettable food experiences?
While most people visiting Botswana expect to experience diverse wildlife & lush landscapes, what they don't often expect is a world-class culinary experience.
Here are our top six recommendations for unique dining experiences in Botswana
The Extraordinary Pizza Oven – Seba Camp
We all know how kids are… they love adventure and are busy exploring things all day long…until it comes to their palates. Once lunchtime arrives, there goes any spirit of discovery. But Seba Camp, deep in the magnificent Okavango Delta satisfies even the fussiest of eaters with their magnificent homemade pizza.
At Seba Camp, just as the kids think their morning game drive is wrapping up, they'll find themselves pulling up to a beautiful spot next to the water, where a stunning surprise bush picnic awaits with soft blankets and pillows for lounging, as well as a play area for the kids. And what piece-de-resistance awaits your adolescent explorers? A termite mound transformed into a pizza oven!
Kids have the opportunity to prepare their own pizzas with the help of a professional cook and an array of toppings (healthy is well disguised!). While pizzas bake in the termite mound oven, kids have time to play, giving parents a chance to close their eyes for a moment, or lazily watch elephants cross the river in the distance. Once the pizzas are wolfed down, the slow cruise back to camp by boat begins.
The Huckleberry Finn Experience – Xugana Island Lodge
Many people know the adventures of Huckleberry Finn who, together with a good friend, escaped the confines of daily life to raft down the Mississippi River. Fewer people know they can recreate the experience over a glass of wine and dinner for two while floating out into a star-lit lagoon from Xugana Island Lodge in the Okavango Delta.
Xugana Island Lodge appears to float above the waters of the Okavango Delta, surrounded by a papyrus-fringed oxbow lagoon. As the sunset fades and the tinkle of bell frogs begins, visitors can leave their island hide-away by pontoon, puttering out into the open water with nothing but the far-off snorting of hippos for company, far from the civilised world.
Once dessert is polished off, set a slow course back to camp, pulling into a jetty lined with hurricane lanterns to show you the way home.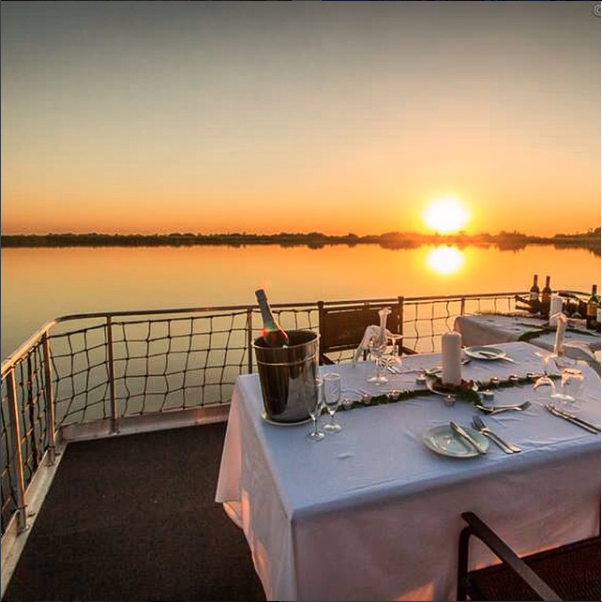 Starlight Dinner of Your 'Wildest Dreams' – Camp Kalahari
In her music video Wildest Dreams, Taylor Swift provides a small glimpse of the Makgadikgadi's breath-taking landscapes. Endless white saltpans surrounded by yellow grasslands dominate the area. In the evenings, as the sun sinks below the horizon, a curtain of brilliantly bright stars drops to the ground in all directions, creating the perfect backdrop for a night out in the nothingness.
At Camp Kalahari, open-air dining with a heavy dose of old-fashioned safari romance is the order of the day. Take a quad bike from camp and drive out towards the empty horizons, where the only objects to ever appear in the distance are the sun and the moon. While night descends, a twinkling of far-off light appears to be a new constellation at first, eventually revealing itself to be a lantern-filled dinner table, covered in fine china and gourmet food.
The silence and majestic surroundings perfectly complement the delicious menu Camp Kalahari serves up to create an unforgettable moment. Once the plates are cleared, you just might find your bed waiting close by, stuffed full of hot water bottles beneath the brightest stars you'll ever see (even in your wildest dreams!)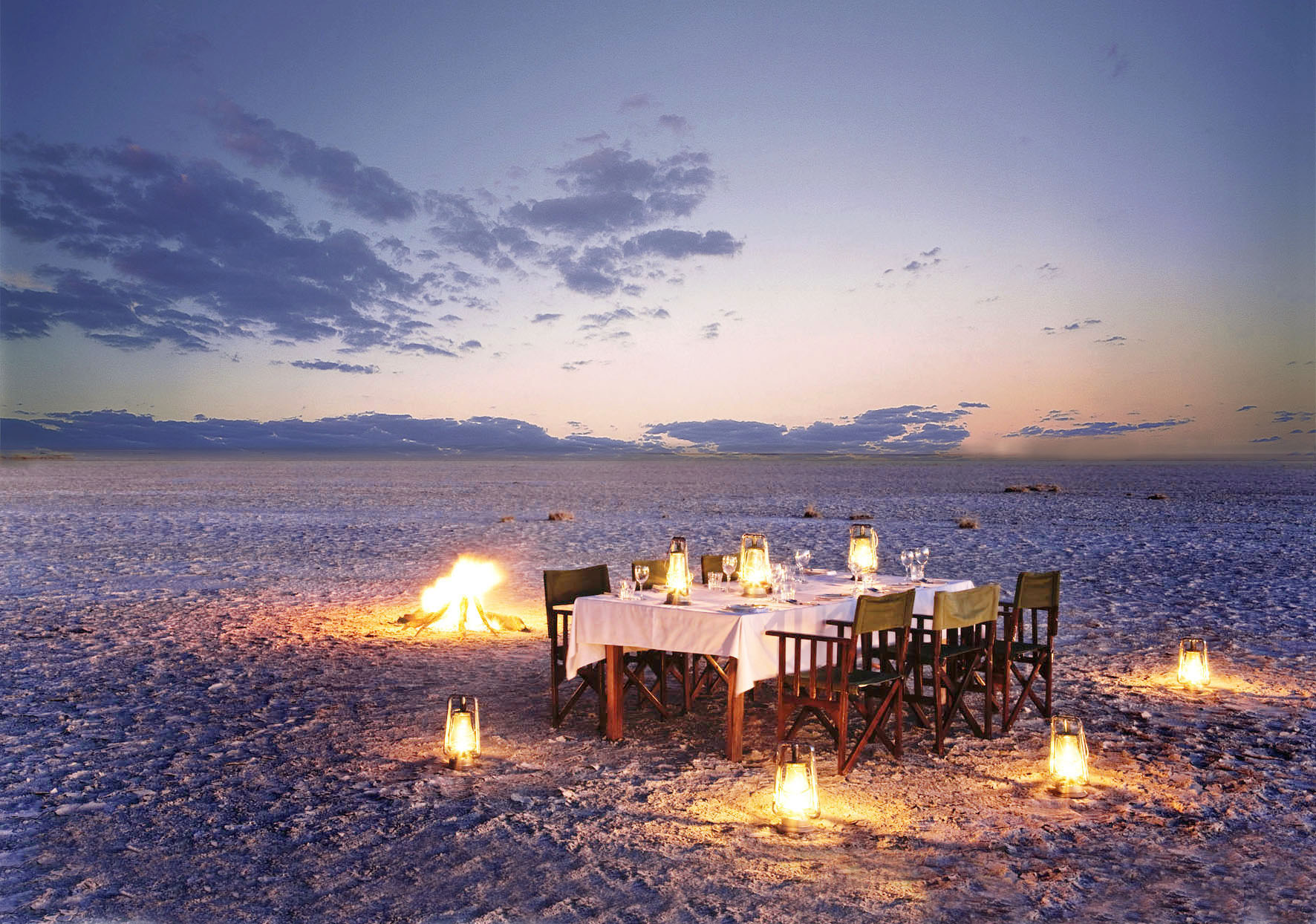 Brunch With the Giants – Stanley's or Baines' Camp
Elephants are one of the most fascinating creatures on our planet. Looming grey giants, they parade across the African savannah, completing the picture of a perfect wilderness. Usually, getting close enough to really appreciate an elephant's size isn't possible – unless you're visiting Stanley's or Baines' camp in the Okavango Delta.
Go walking through the bush with the elephants at Stanley's or Baines' Camp and be escorted by wrinkly-skinned hosts to a fantastic sit-down brunch, literally in the middle of nowhere. Walking with the elephants through the bush and talking to their guides allows you to understand elephants, and their behaviour, providing a real connection with nature. You'll sit down to eat, passing bread and butter along the table under the shade of your elephant hosts' umbrella-sized ears. Alice in Wonderland has nothing on this tea party!
Getting up close and personal with the elephants at Baines' Camp
Lunch at the Intersection of the Linyanti – Zarafa
Whatever waterway you see in the Linyanti, you can be guaranteed that the Zibadianja Lagoon has something to do with it. When water levels are good, this lagoon becomes more of a lake. And when bellies are empty, the best way to explore it is on board Zarafa Camp's luxurious barge, over the course of a decadent lunch.
The Zibadianja provides an intersection for many of Northern Botswana's waterways. Here, the Kwando River hits a fault-line, skimming the top of the lagoon before it changes its name to the Linyanti and makes a break for the Chobe. To the west, the Selinda Spillway reaches up from the Okavango Delta, connecting it to the lagoon in years of good rain. When the lagoon is full enough, it drains water south, feeding the Savuti Channel and eventually spilling out into the elephant-littered grasslands of the Savute Marsh.
Fully equipped with both lounge and dining area, the HMS Zib cruises the lagoon as elephants play in the shallows, birdlife skims the water, and guests enjoy the culinary delights of more-than-capable chefs. Top it all off with a cold glass of chenin blanc and you're guaranteed an afternoon not easily forgotten.
Testing the Waters in the Okavango Delta – Pelo Camp
Leonardo da Vinci once said, "Water is the driving force of all nature". At Pelo Camp, this is truer than ever, as guests merge with the unspoilt nature of Botswana's biggest UNESCO world heritage site during a bush brunch with a difference.
Heading out from camp by boat or mokoro, guests will find themselves perched on tables and chairs in the shallow floodplains of the Okavango Delta, atop bright, white sandbanks for a wet, but refreshing brunch.
Guests squish their feet into the clean, cool waters of the delta under their chairs, whilst savouring culinary delights in one of the most unique places on earth, surrounded by 360 degree views of palm tree dotted islands and open floodplains.
After brunch, a refreshing swim in the shallows of the Okavango Delta is on offer before a leisurely return to camp.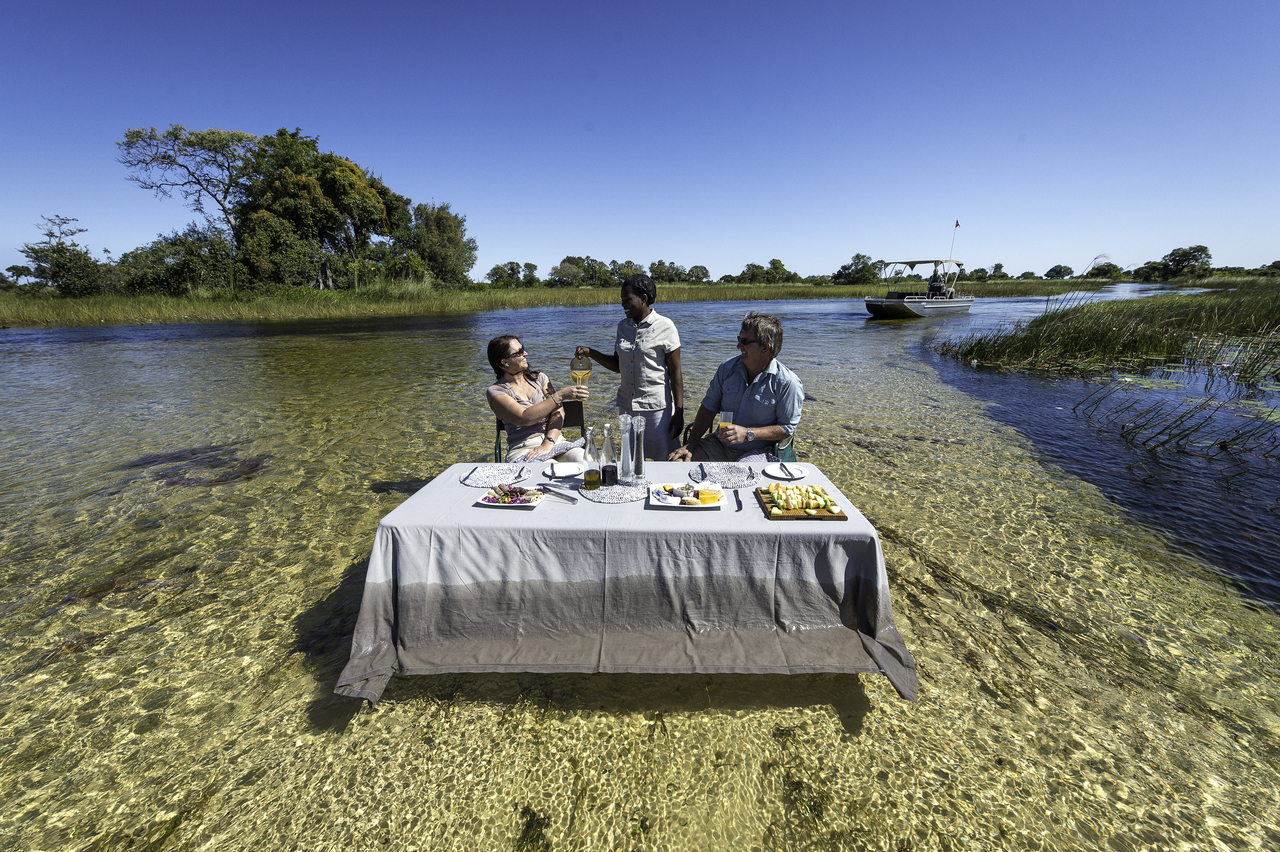 As you may be aware the water levels in the Delta are dropping fast and furiously this season. Boating and mekoro activities are being stopped in most areas as either there is no more water left, or it's packed with crocodiles and hippos who are holding on to the last bit of wet that is available out there, which means: we really don't want to place our guests in the middle of it all on a boat or mokoro.
The Okavango has gone through wet and dry spells as long as time. Local rainfall, Angolan rainfall, small seismic shifts in the underlying tectonics, it all makes for a rather involved and very unpredictable miracle of nature. For the past years, we could all lean back, almost guarantee water activities for most of the year in lots of areas and have our clients looking forward to gliding across the delta on a mokoro and zooming through the papyrus lined channels.
Currently we are looking at a totally different scenario, the Okavango is at its driest since a long time. I'm sure some clients will be a bit disappointed about missing out on their water experience. Did the Okavango cheat us? Maybe we have to change our approach in how we present it? The Okavango Delta is one of Africa's last wildernesses. There is no regulating its flows, it's left to nature, the water comes and goes and the animals adjust to whatever comes along. The delta has hundreds of different faces. Wetter ones, drier ones, and lots and lots in between. Every single season has its very unique upsides. Sure the bush is thick and rather impenetrable in the rains, but it also makes for wonderful lush background, for happy and relaxed animals, lots of babies everywhere, for dramatic skies, and it is all dotted by the summer migrants who come visit.
The dry months are more dramatic, the animals are bound to being close to water, there is high competition for food and the air vibrates around the hot spots. The lines between dry and wet months have started becoming rather blurry, climate definitely has changed. So maybe we should wave good bye to trying to predict the next season as clearly as possible and prepare our travellers as meticulously as we can on what exactly to expect. Let's rather convey a message of being open minded for anything that nature and the Okavango have up their sleeves for us. In average years it might be this and that, but we cannot know exactly, we can only guarantee that it will be wild, untamed, untampered with, that it will be "the real thing".
We need to focus on that Miracle of Nature and understand that change brings new opportunities in the Delta. The game is more concentrated as the water levels drop, and the sightings can be more varied and exclusive. This is the reality of our "Backyard" and rather than missing a water experience, you are part of one of Wildest Africa's greatest natural events.
We are sure that our readers are also interested in our in-house training and how we develop our staff:
While many companies claim that their staff are their best asset and that the development of talent is a key strategic priority, it is rare to find a company where this philosophy is lived out on a daily basis. All too often the development of staff is a task undertaken when "we have time".  In my experience, things are different at Safari Destinations (SD). Staff development at this small but dynamic company goes beyond being a necessity for survival in a developing country with a small population and limited skills.
It is a matter of success and a source of pride.  As the new HR Manager at SD responsible for driving the staff development agenda, I have often heard the following from Lorraine Potter, one of the Managing Directors of SD: "This is a learning opportunity. This needs to be shared with staff. How can we do this?" I arrived to find weekly training sessions an ongoing practice. Talk of developing the product and destination knowledge amongst the reservation's team is foremost in the minds of management as this is key to the company positioning itself as an expert on Botswana and the experiences available to travellers. Material resources had already developed to support the reservation's staff in acquiring this knowledge and learning about the organisation's processes.
One to one mentoring by a senior takes place with all new staff in this team and has been the practice since the early days of the company.  Informal feedback on performance is inherent in these roles with more formal feedback taking place every 3 months in the first year and thereafter, every 6 months.  A recent development is that staff themselves (and not only management) are responsible for the training of new staff.  This is in keeping with the philosophy that we never stop learning and that while we teach, we learn.  With the rapid expansion of the company and inevitable stretching of staff resources, the company restructured and appointed team leaders in the reservation's team in late 2014. But the values and practices, on which the company was first built, have held strong and are fiercely protected by the two Managing Directors, Lorraine Potter and Carina Grüninger. One such value is the commitment "To constantly strive to learn more about our country, agents, suppliers, our jobs, ourselves and each other".  Transforming this commitment into action requires leaders who themselves actively demonstrate their own openness to learning, are excited to learn from others and make the time to learn as well as create the space and opportunity for others to develop and grow.  This is what I have found working at SD. It is the foundation on which the company has grown and been successful and provides fertile ground for the future for as management guru, Peter Senge says: "The only sustainable competitive advantage is an organization's ability to learn faster than the competition".