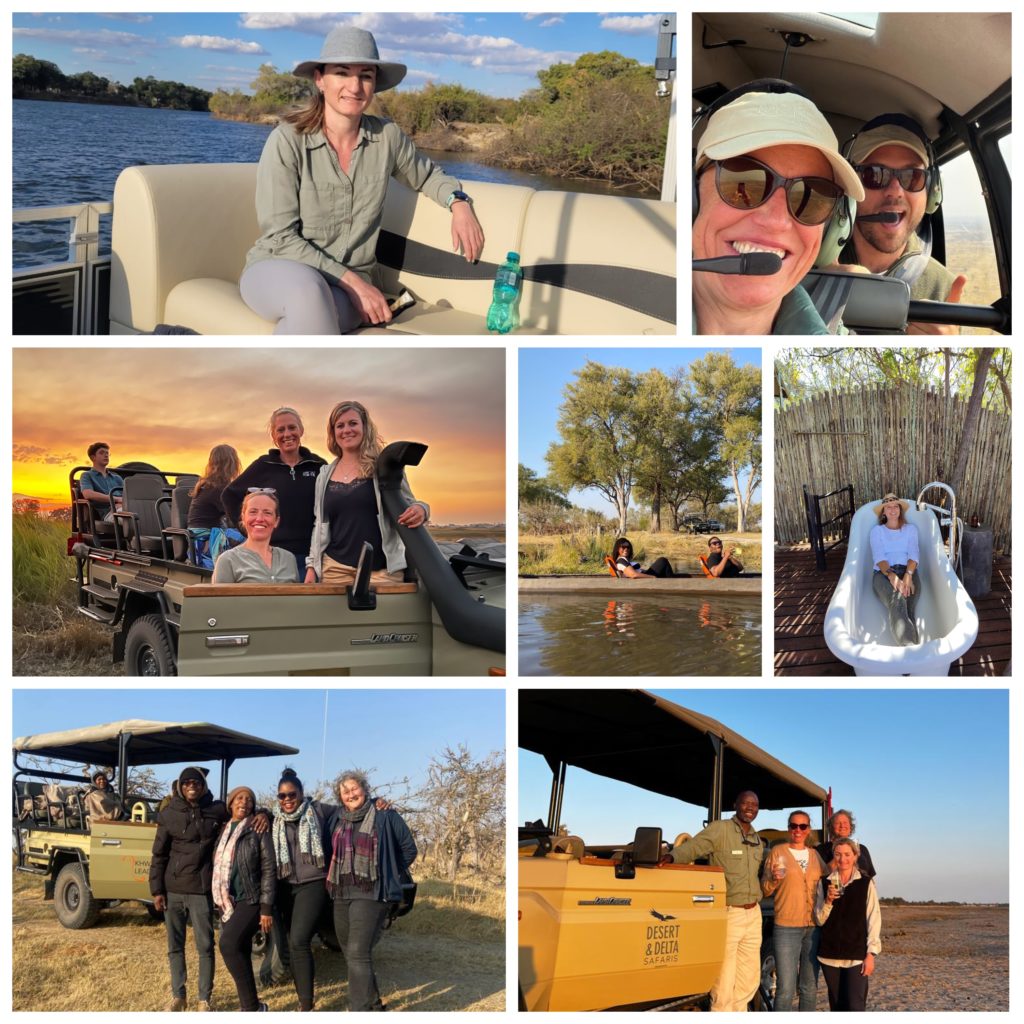 Our team has been up and down on numerous educationals exploring and welcoming 'new kids on the block' and checking out all-time favourites. It's been a very exciting adventure for us to tour around & see a great range of accommodations from luxury lodges and tented camps to comfortable and great value for money accommodation. Many lodges and camps are situated in private concessions, ensuring exclusive and intimate safari experiences. Our team of experts brought back great feedback which we love sharing with you.
African Bush Camps – Khwai Lediba
Our TT and Ona recently visited Khwai Lediba located on the far western side of the Khwai Community area next to the Moremi Game Reserve. The two came back with some really good feedback. In their words they reported that this camp offers guests a front-row seat to the wildlife action of the oldest protected section of the Okavango Delta. They explored the area on game drive, enjoyed a mokoro excursion and even tracked lions on a walking safari. They actually saw 4 of the big 5 during their first afternoon drive. The game viewing during their stay was phenomenal, the Khwai Community area was basically showing off says TT.
Ker & Downey Botswana – Shinde Footsteps
Carina came back from Ker and Downey's newly rebuilt Shinde Footsteps Camp (formerly knows as Footsteps Camp), a gem in the private Shinde concession and she says that the camp is just simply gorgeous! Shinde Footsteps is a small and intimate explorers' style camp offering game drives, guided bush walks, mokoros, motor boating, and night drives. Carina loved every second of her stay there and enjoyed exceptional sightings of a pack of 27 wild dogs with puppies, hyenas bathing in the sun, a herd of sable antelope and a cheetah trying to hunt lechwe.
Kwando Safaris – 4 Rivers
4 Rivers is the new Kwando Safaris camp located in the famous Kwara Private Reserve. In true SD style as your experts on the ground we made sure that we checked it out right after its opening. Our colleagues Sarah and Jane were excited to be the first ones that visited this gorgeous new camp, located in a wild and isolated wilderness area with a stunning biodiversity of flora, fauna and felines. Carina was also lucky enough to spend a short night in August in this new camp and was very impressed by the hardware (the tents are built in a similar style to the Dinare camps, but larger and of course brand-new), the food, the service and the guiding. The camp is located a short 15-minute drive from its own soon to be opened private airstrip. A wide variety of activities including game drives (the two ladies had exceptional sightings of leopard, lions, wild dogs, plains game, and lots of birds were spotted), night drives, walking and seasonal mokoros are on offer.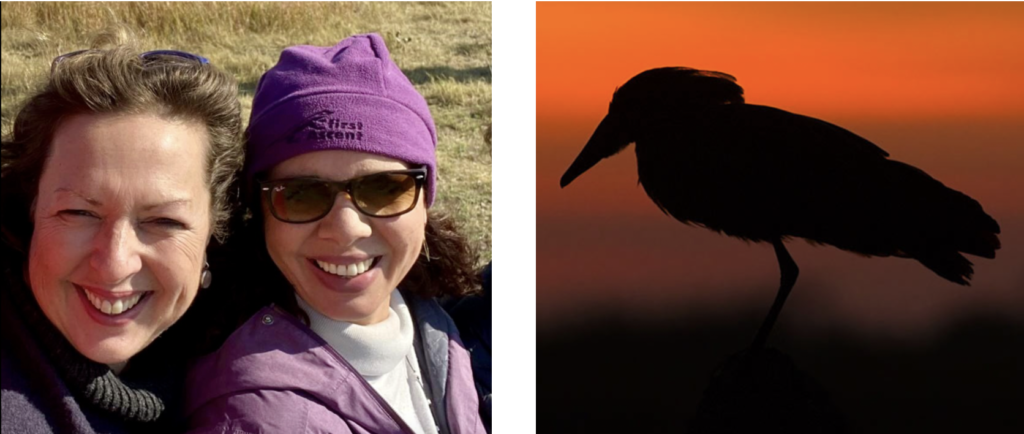 Great Plains Conservation – Sitatunga Private Island Camp
Andrea and Karen were the lucky fish to go checkout Sitatunga Private Island Camp. Set on the edge of a stunning lagoon in Botswana's Okavango Delta. The Camp in Andrea's words…is a magical place, with its contemporary feel and all the light, Okavango River inspired colours make the place very unique and beautiful. The ladies embarked on a boat cruise and did a walk and they could not be more impressed with the guiding. They raved about the food and complimented the chef who was the absolute best and most outstanding feature at camp!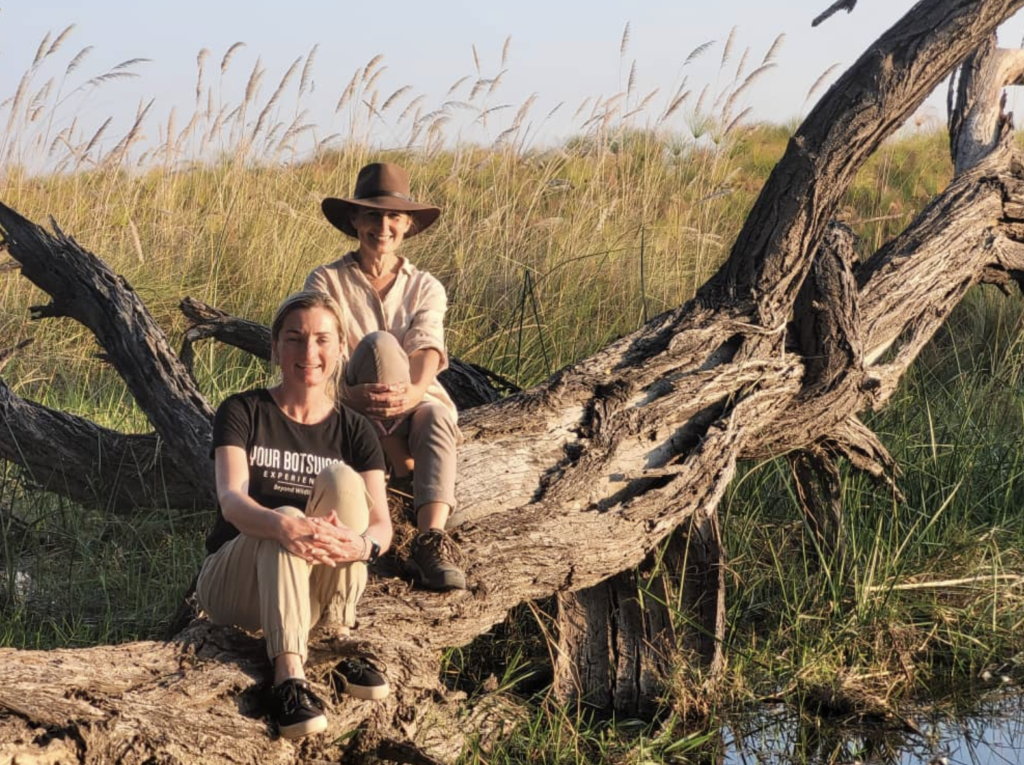 The Newly Refurbished Leroo La Tau Camp
A couple of our team members (TT, Carina, Karen & Beate) have been to Leroo La Tau since the refurbishment. Some for sight inspections and some on overnights. They were all very lucky to have different but amazing experiences. TT got the opportunity to embark on the cultural village visit that offers guests the opportunity to learn about our country's rich culture and gain insights into the daily lives of Batswana. The Khumaga Village visit is a great way to meet the locals and learn about our heritage. This is the perfect addition to Leroo La Tau's activity offering. Carina and team witnessed the jaw dropping largest Zebra Migration in all of Southern Africa!
Machaba Safaris – Kiri Camp
An opportunity presented itself for Scarlet, Anouk and Carina to visit Kiri Camp. The warm smiles and friendly faces of the team awaiting to serve them a luxurious experience could not be missed. The ladies reported that the food was great with a surprise bush dinner, exceptional wildlife sightings with 12 lions feasting on a fresh zebra kill, a busy waterhole which three hippos share with a lonely crocodile. The waterhole also got visited throughout the day by herds of elephants, zebra, impalas, wildebeest… and just to put a cherry on top beautiful sunsets enjoyed with our favourite Okavango Gin in hand. By the way this delicious Botswana-made gin is now available at Maun, Kasane and Victoria Falls airports' duty free shops.
Setari Camp – Treehouse
Treehouse is the latest addition to the Setari Camps portfolio and offers guests rustic luxury. Built high in the trees and overlooking the vast floodplains of the Okavango Delta. We are sure that soon our colleagues will visit the camp and we will be more than happy to share first hand experiences on our social media channels.
MORE 'NEW KIDS ON THE BLOCK' – ZIMBABWE
Malachite Suites & Zambezi Sands River Camp
Well of course in our many educational escapades we did not forget another one of our favourite safari destinations – Zimbabwe
Our Karen visited the newly opened Zambezi Sands River Camp deep in the Zambezi National Park and Victoria Falls River Lodge's new Malachite Suites.
The new Zambezi Sands impressed Karen, she loved the attention to the detail in the design and says it can easily be combined with the luxurious premier camps in Botswana.
Stanley & Livingstone Boutique Hotel
Carina also visited Stanley and Livingstone which was stunning, it was a site inspection but the attentive service, and excellent food made her short visit worth her experience. She also had the opportunity to have a look at the suites which are nicely positioned in lush gardens overlooking the busy waterhole.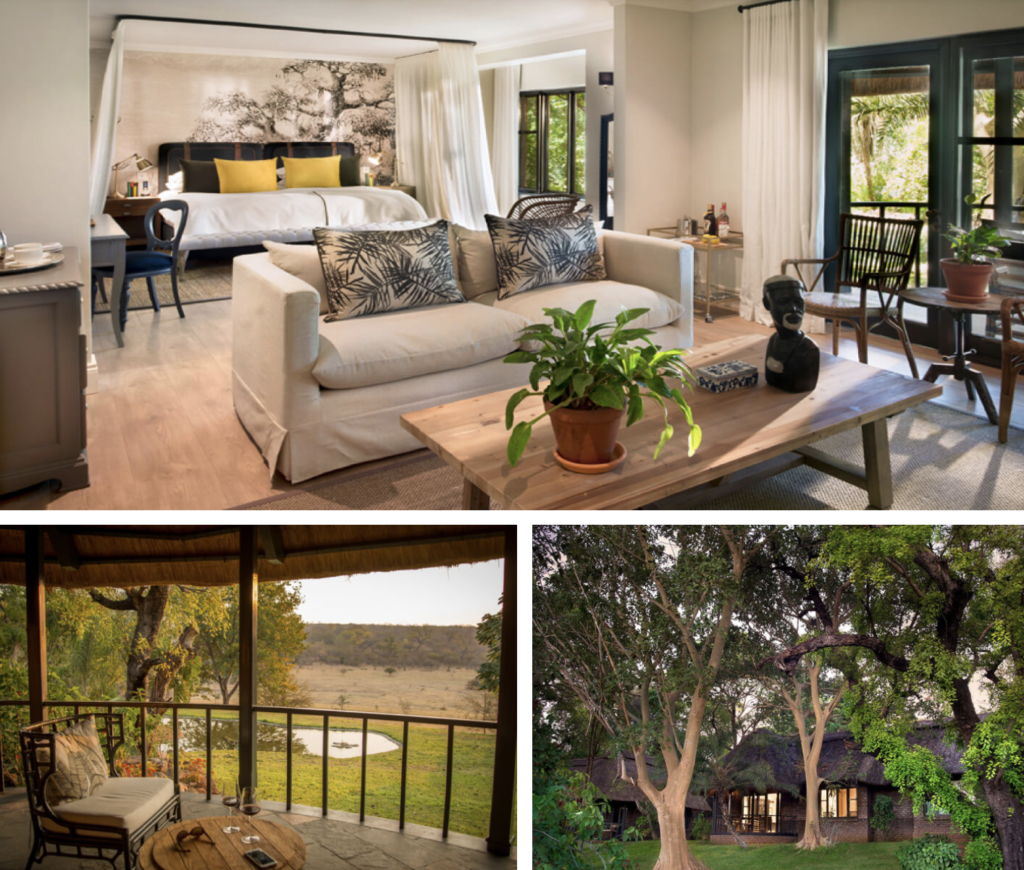 And there is plenty of availability in Botswana and Zimbabwe for the last months of 2023! Our team of consultants looks forward to hearing from you.