Category Archives: Zimbabwe
Anyone making their way to Zimbabwe's beautiful Victoria Falls will not only find one of the seven natural world wonders but also unique spots for food and drink. We have handpicked some of our favourite 'must visit' options while in Victoria Falls town.
You cannot go wrong at Victoria Falls Safari Lodge's Buffalo Bar for a View, Sundowners & Snacks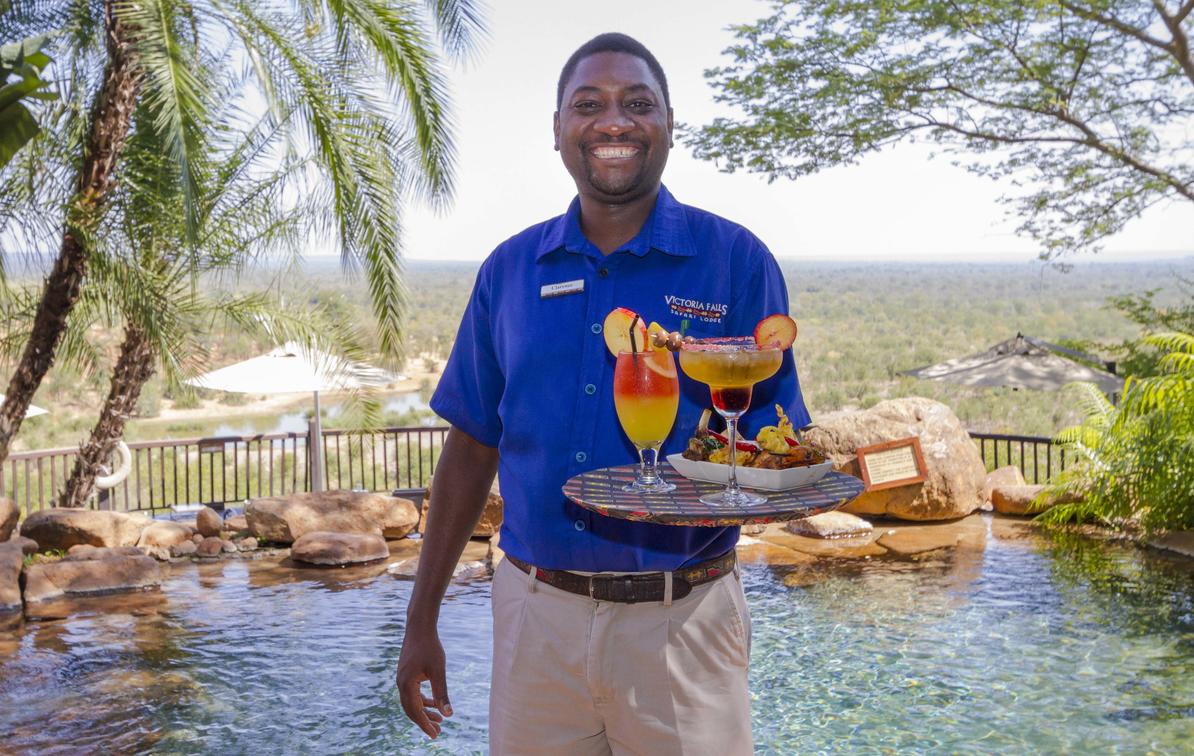 Safari Lodge's Buffalo Bar is perched atop a ridge looking out onto a watering hole where game like to meander through for a drink in the evening. This place offers the perfect start to an evening with a sundowner drink in hand, delicious snacks to pick on and a lovely open deck to sit and enjoy the beautiful landscape before venturing onto dinner.
An unparalleled view of Batoka Gorge at the Lookout-Cafe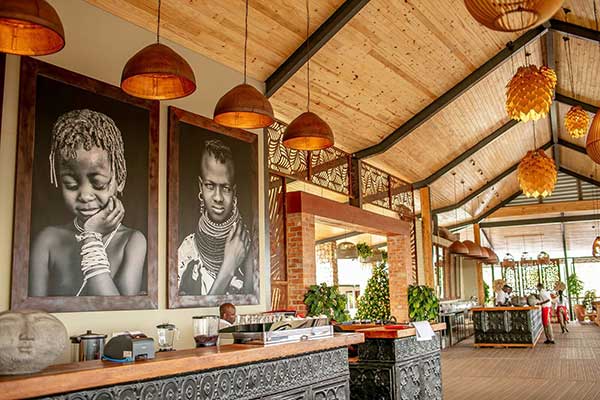 For all lovers of amazing views with excellent food the Lookout-Cafe is an absolute must for either lunch or dinner. It is the restaurant with the most dramatic views built right on top of the Batoka Gorge downstream from Victoria Falls. Guests get fantastic views of the Victoria Falls Bridge with the smoke of the falls in the background as well as vertigo inducing views of the gorge itself – something to behold especially during their famous Full-moon dinners! The Lookout offers a fusion menu with everything from burgers and salads to a delectable crocodile kebab or seared ostrich and glass noodle salad; with the most fantastic cocktail and wine menu to accompany. During lunch you can also visit the activity center and experience a quick zipline or gorge swing between courses!
Fancy gourmet dining at Ilala Lodge's Cassia Restaurant & Victoria Falls Hotel's Livingstone Room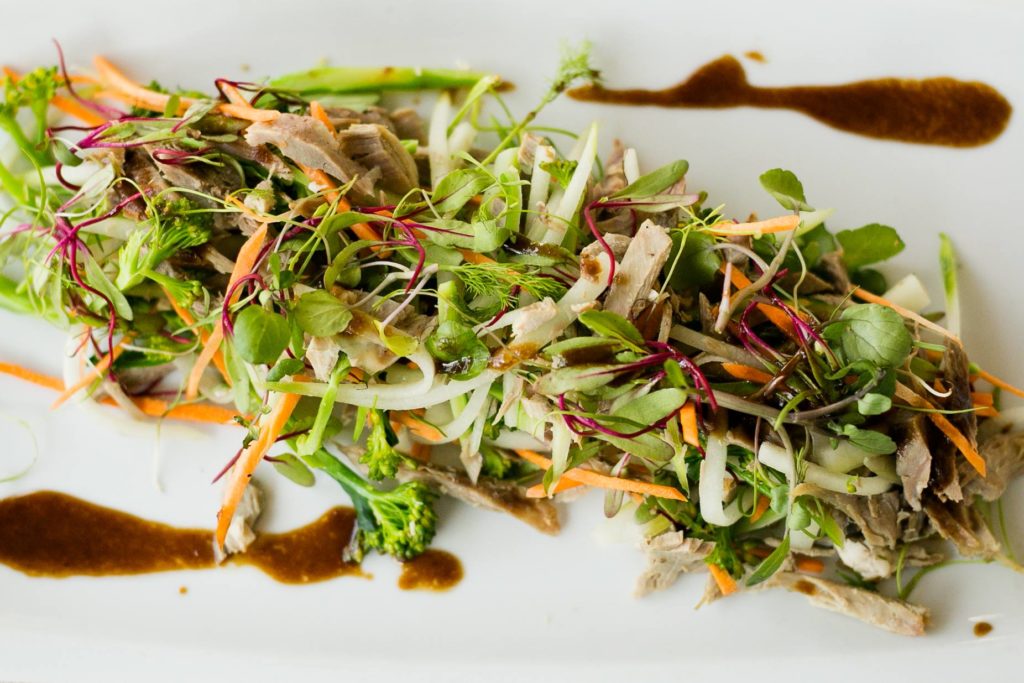 Both award winning restaurants are unique in their own rights with The Livingstone room's Edwardian style providing an opulent dining feel with a smart dress code to match the elegant atmosphere, whilst Ilala's Cassia restaurant has a more al fresco feel with tables dotted beneath two magnificent Cassia Fistula trees – dinner under the stars is hard to beat! Now onto their food, Livingstone room offers a choice of à la carte or a seven-course degustation menu all beautifully plated and served by smiling smartly dressed waiters, it all takes you back in time. Cassia restaurant on the other hand is a little less formal and focuses on a gourmet à la carte menu with a fantastic array of beautifully prepared dishes. This is where you will get that perfectly cooked venison steak or if meat is not your thing a great array of vegan and vegetarian dishes.
Delicious Pizza & old fashioned pub grub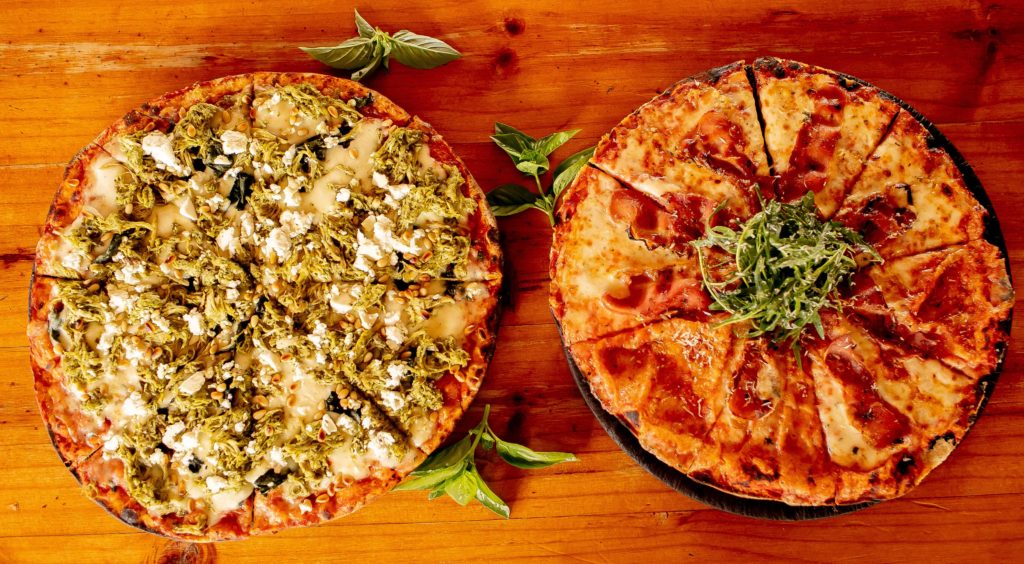 If fine dining is not your thing and burgers, pizzas and good old fashioned pub food are more up your alley then The River Brewing Company and Three Monkeys are definitely the places for you. Both of these establishments never fail to impress with their massive portions of truly delicious food. Three Monkeys have refined the art of great thin crust pizzas that can rival everybody's favourite local pizza hangouts at home. Their cocktails, milkshakes and dessert menus would leave you weak at the knees and their outside canvas covered seating area makes it a great place for either lunch or dinner or just a quick drink on the way down to the falls. Meanwhile the River Brewing Company offers something completely unique in the form of their own array of craft beers brewed on the property by their charismatic brewer Lionel. Live music can often be found on an evening here over the weekend; enjoyed in their outside area whilst munching on anything from tacos to lovingly slow cooked beef short ribs. If beer is not your thing they have a wonderful array of wines and cocktails too. Thankfully these two hangouts are only 100m from each other so you can do both if you can't decide!
Bite your fingers while eating local cuisine at The Dusty Road Township Experience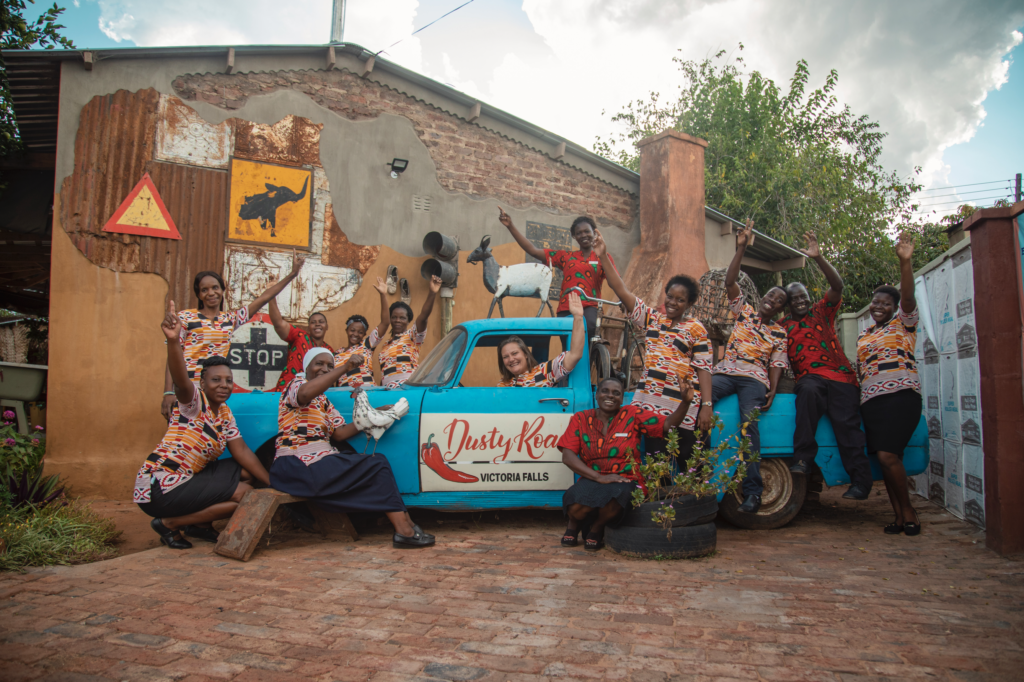 Local Zimbabwean cuisine is something everybody must try whilst on safari here and it would be amiss of us not to mention The Dusty Road Township experience. Relatively new to the Victoria Falls dining scene this is a complete gem of a restaurant we wouldn't hesitate to recommend even just to have a wander through the property so quirkily decorated by its owner Sarah. Dusty Road can only be described as a feast for your eyes and also your palate! Upcycled furniture and random items have been cleverly incorporated into the whole look of the place with old bicycle tyre rims for windows and colourful enamel cups for chandeliers – it is certainly a riot of colour. All of this is accompanied by the most accommodating group of women hosting you throughout the night and of course a well thought out menu that even the wariest of eaters will enjoy with locally foraged ingredients incorporated cleverly into delicious dishes. They even have their own recipe book to take home. But what we especially like about the experience are the group of young school children being supported by the restaurant who pop in for a little song and dance in the evening and of course their focus on community and female empowerment.
It would be impossible to mention every restaurant on offer in Victoria Falls, these are merely a few of our favourites. But rest assured that there is a whole host of other fantastic establishments offering delicious food in beautiful settings and more continue to be opened. So get out there and explore!
THE HIDDEN GEMS ON LAKE KARIBA IN NORTHERN ZIMBABWE
I was very fortunate and felt extremely privileged to visit Lake Kariba twice this year and all in a matter of two months. And both visits impressed me hugely and deepened my love for this amazing country in a way I didn't think would be possible.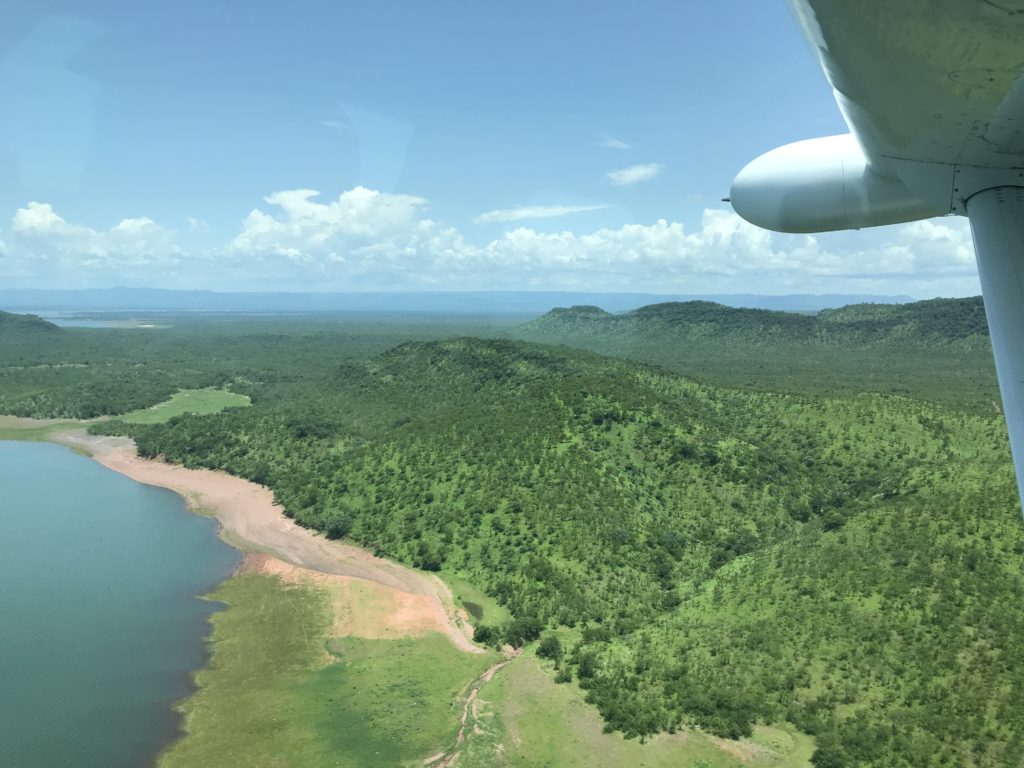 Taking a closer look at Matusadona National Park
This remote park gets its name from the Matusadona hills that form part of its water rich landscape. Flanked by Lake Kariba in the north, and two perennial rivers, the Ume and the Sanyati, Matusadona has it all. The lush landscape is formed by flat grasslands, dry river beds, rolling hills. It boasts a huge variety of mammals and keen birders can expect 240 different bird species.
Where to stay?
Fothergill Island (luxurious camp, ideal for families and small groups)
Changa Safari Camp (classic safari camp)
Rhino Camp (authentic experience)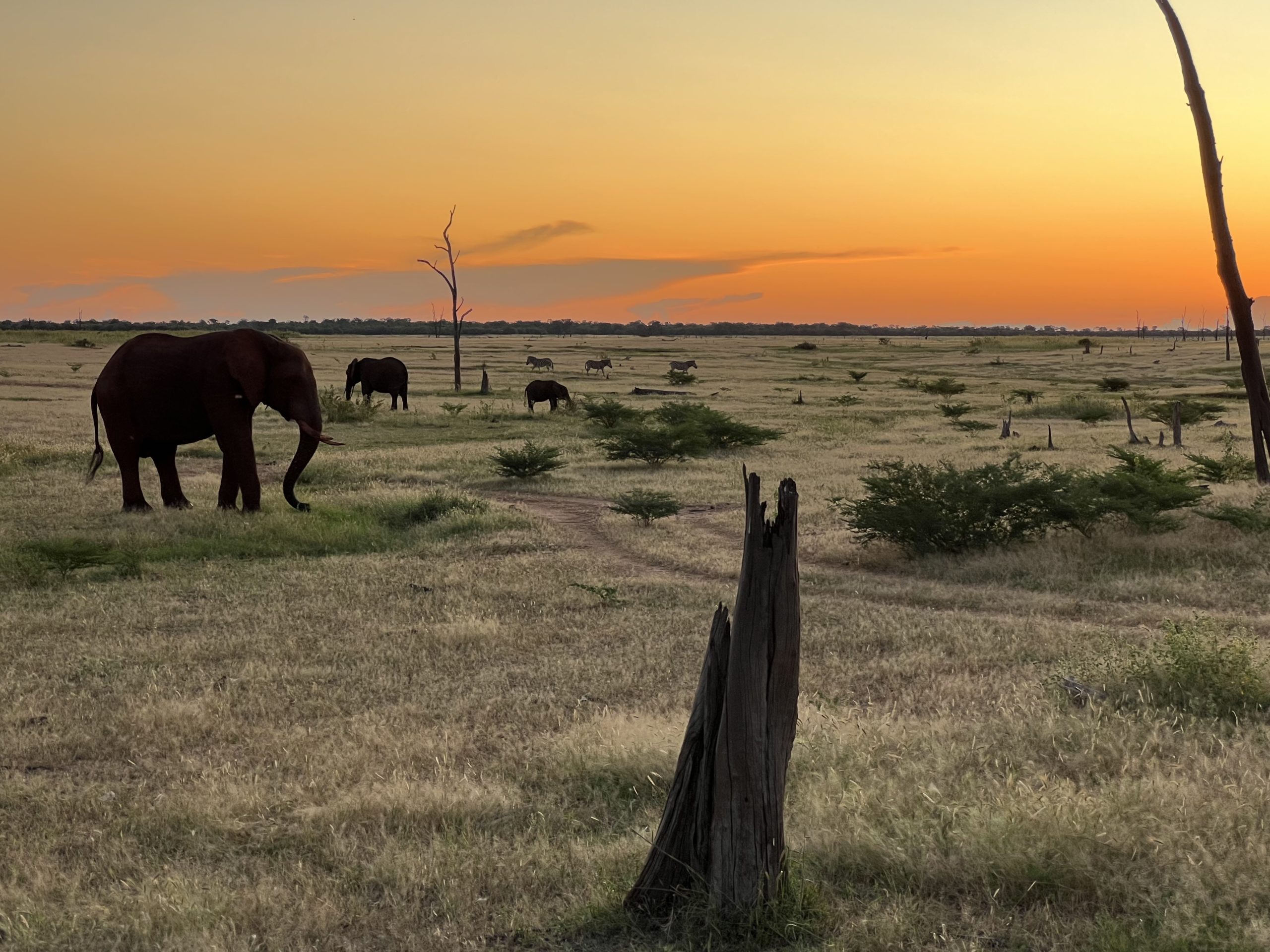 Taking a closer look at Bumi Hills
Bumi Hills is named after a group of hills overlooking the southern shore of Lake Kariba. The view from the top of the hill is magical and famous for its magnificent sunsets with the Zambezi escarpment as a backdrop. The area is also often referred to as the Zimbabwean Riviera, with the colourful reflections on the water and the palmtree dotted shore. The wildlife-rich area offers incredible game viewing which has improved tremendously over the last years also due to the amazing efforts of the Bumi Hills Anti-Poaching Unit.
Where to stay?
Bumi Hills Safari Lodge (luxurious camp on top of the Bumi Hills)
Musango Safari Camp (authentic experience on the shores of the lake)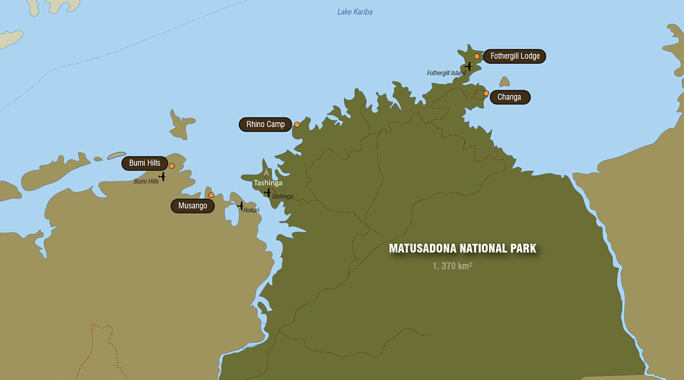 Why travel to Lake Kariba?
All year destination
Untouched wilderness
Easy access by air from Harare and Victoria Falls – Fothergill and Bumi airstrips
Bumi Hills – private concession
Matusadona National Park managed by African Parks
Land and water experience
Variety of experiences: game drives, motorboating, fishing, walking
Remote with few visitors, very exclusive experience
Visit the Bumi Hills Anti-Poaching Unit and learn more about their amazing work
For more information about this magnificent area please contact info@safaridestinations.net.
I knew there was something special about Mana Pools the minute the plane touched down on the dusty airstrip. I could not put my finger on it just yet, but little did I know I was about to experience the magic that Mana Pools has to offer.
Located in the far north of Zimbabwe, Mana Pools National Park lies in the heart of the Lower Zambezi Valley. Mana Pools is remote, it is wild, is incredibly beautiful and it is magical. The night skies captivated me the first night as we enjoyed a barbeque under the stars. Nowhere else have I witnessed such clear skies with sparkling stars. While trying to focus on the stars, my attention was drawn to a lion calling in the night. It seems I was not the only one distracted – it was loud and it was close!
The flood plains are teeming with hippo, crocodiles and impressive birdlife. If hippos are your drawcard, you do not want to skip Mana Pools. Canoeing down the Zambezi River would have to be the most exhilarating feeling I have experienced. A stay in Mana Pools is not complete without a canoeing safari. The guides are incredible, with years of experience (and in my opinion, nerves of steel), keeping us calm and informed throughout our journey down the river.
We were hosted by Nyamatusi Camp of African Bush Camps. A small and intimate luxury camp of 6 tents, boasting uninterrupted views of the Zambezi River. The lodge continues to Nyamatusi Mahogany, the sister camp that accommodates families. The two camps operate independently of each other, but if you have the need for more rooms, they can each take the overflow. Activities to fill your day include game drives in the Mana Pools UNESCO World Heritage Site, bush walks, canoeing safaris and tiger fishing (catch and release).
I managed to do a short walk along the shorelines with our trusted guide. It was incredibly hot under the African sun as we meandered from tree to tree, trying to get a bit of reprieve in the shade. While we did not see too many animals on the walk, our guide shared so many interesting facts and stories that kept us enthralled throughout.
Without a doubt, Mana Pools is an exceptional destination. It should not be overlooked when planning a trip to Zimbabwe. It is a special place that captured my heart, a magical place that can only be experienced. My story does not do it justice!
NYAMATUSI CAMP – FAST FACTS
6 Luxury Tented Suites – with air-conditioning above the bed
All inclusive meals, drinks (excludes premium drinks and champagne) and activities
Activities include morning & afternoon game drives, walking safaris, canoeing and fishing
Camp closure 6 January to 31 March
Main swimming pool and private plunge pool at each suite
Solar power and in room charging facilities
Accessible by air from Victoria Falls International Airport (2 hour 30 minutes) and Harare International Airport (1 hour 30 minutes)
45-minute game drive transfer to camp
Be prepared for the safari of a lifetime. Hwange is an amazing destination due to its diversity of landscapes, experiences and activities. There is, however, one constant throughout: the superior guiding standards! Zim is known for its phenomenal and, dare I say, legendary guiding. This is brought about by some of the strictest and most vigorous guide training in Africa.
It takes years of training, dedication and (financial) investment before one qualifies as a professional guide in Zimbabwe, which guarantees you guides who are passionate about what they do. You'll be hard pressed to find a question they can't answer or a topic they aren't willing to discuss – I know because I tried on my last Hwange safari…
These professional guides also offer a most welcome alternative to the usual game drive activities in the form of walking safaris, which are an absolute highlight when visiting Hwange. Many lodges have a professional walking guide in camp to offer exactly that and it needs to be experienced to be believed: there really is no better way to experience the bush then up close and personal in the trusted, experienced hands of your (armed) walking guide. Before embarking on a walking safari, they ask what type of walk you'd like: big game encounters, interpretive walks or exercise walks but most often it's a combination of all three catered to clients' wishes. No matter what landscape or which habitat you're walking through – be it the teak forests, open grasslands or granite kopjies (hillocks) abundant in Hwange – your guide will make sure you feel safe at all times while learning so much about the environment you're in.
Hwange is not only ideal for walking it also excels in offering a different perspective on game viewing: from ground level looking up at elephants drinking metres away from the safe surrounds of an underground hide. Hwange has close to 50 000 elephants and, especially in dry times, they dominate the waterholes (when not slurping from the lodges' swimming pools), making game viewing and photography from an underground hide an experience not easily forgotten.
As if superb guides, walking and underground hides aren't enough, Hwange also offers horseback safaris both inside and outside the park, thereby combining big-game viewing with an immersion in the incredibly rich Zimbabwean culture found in villages and settlements.
Another reason to spend time in Hwange is its ease of access; whether coming from Victoria Falls (by road transfer or short flight) or from Botswana, Hwange is an ideal safari destination. A little hidden gem is the Pandamatenga border crossing connecting Zimbabwe and Botswana. This is the closest border post to Hwange National Park and an absolute pleasure to experience. Officials on both sides of the border are super-efficient, very friendly and, best of all there are no queues, so you're in and out in five minutes! Once through immigration, the game viewing starts the moment your visa has been stamped in your passport due to the adjoining game management area that lies on the northern boundary of the park. Our Best in Travel in Zimbabwe offers plenty of itineraries that include Hwange. Here is an example which travels via the above mentioned Pandamatenga border post: 12N Zambia – Zimbabwe – Botswana Safaris (also ideal for family travel).
Most suppliers have already confirmed to freeze their 2020 rates for 2021. Contact your Safari Destinations consultant for more information.
… OR KEEP THE SECRET TO OURSELVES?

Imagine a place with trees so beautiful they make you 'treedrunk',
Imagine a place where around every corner a different antelope can be discovered,
Imagine a landscape diverse and exciting, from river beds and sandy beaches to open grasslands and forests,
Imagine majestic elephants wandering in front of the bright red sandstone of the Chilojo Cliffs,
Imagine a completely untouched wilderness,
Imagine a community that understands the importance of protecting their heritage, their environment and especially their trees (the people in the Mahenye village rather walk for kilometres to collect firewood than cut down the trees around them),
Imagine a man who understands that for the local population to care about protecting wildlife, they have to benefit from wildlife. Clive Stockil is this man; he is the founder of Chilo Safari Lodge. Clive has dedicated his life to solving human-wildlife conflict. He is the father of CAMPFIRE (Communal Areas Management Programme for Indigenous Resources). He explains it this way: "If you are a conservationist, your problem is all about space, so deal with human pressures first. CAMPFIRE has turned conflict into co-operation and everyone has benefited. The community is happy, the parks are happy and the animals are happy. Everyone wins."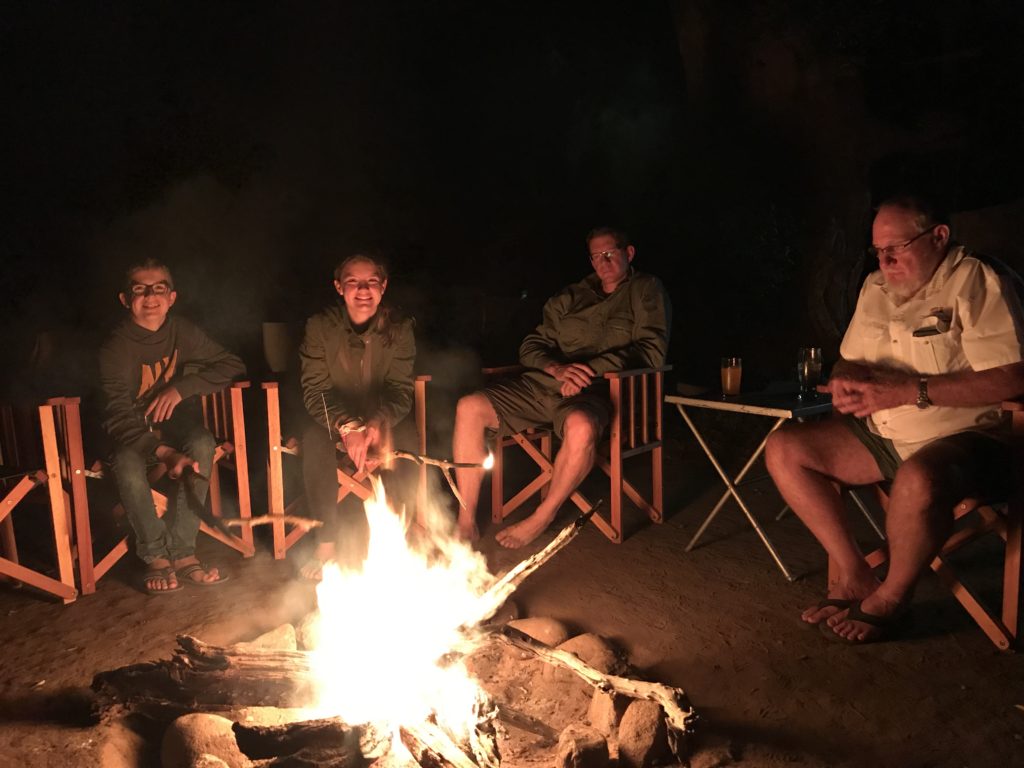 Gonarezhou means 'The place of elephants'. There are special places in Africa where you truly feel at one with nature. Gonarezhou is one of them. I was blown away by the diversity of fauna and flora.
The remoteness of Gonarezhou is a mixed blessing. Access to Gonarezhou is easiest from Harare via small aircraft. The flight takes around 90 minutes and arrives in Mahenye, which is the closest airstrip to Chilo Gorge. Clients flying in from Johannesburg are recommended to fly with Federal Air into Buffalo Range (currently two weekly flights on Mondays and Thursdays); the road transfer from Buffalo Range to Chilo is about two hours long.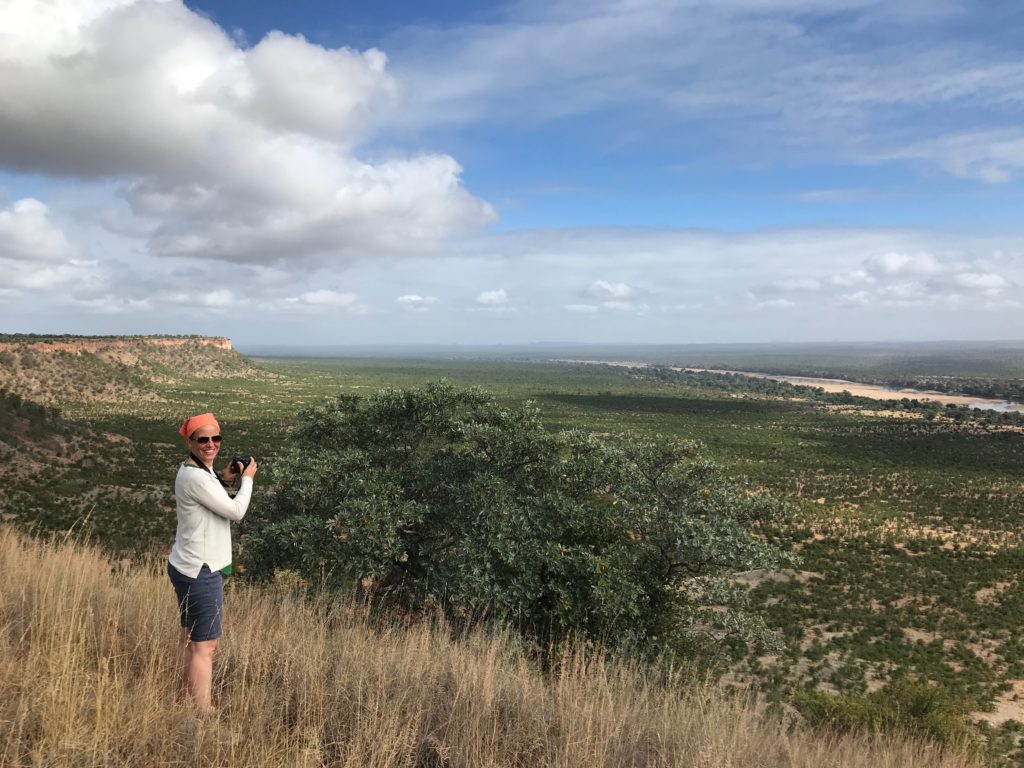 Gonarezhou is the place to be if you want to be 'treedrunk' after only an hour of safari, never mind the multitude of birds we saw, the incredible variety of antelope, buffalo, crocodiles and elephants. Just the trees alone are intoxicating…
Imagine every few hundred metres a beautiful baobab, thick, tangled riverine forests full of jackalberries, bizarrely bent rain trees, stoic leadwoods, ruffled African mangosteens… It's almost too much to process!
I often get asked which places I would recommend for a relaxed armchair safari. Safaris can be exhausting: early mornings to catch the predators hunting, late nights watching 'bush TV'. Having done numerous safaris and often rushing from one place to the next to make sure we know all the camps we are offering, I came to realize that a slower pace is the way to go. If clients insist on seeing many different areas they often don't have enough time to stay three nights in each camp. In this case, I highly recommend adding the occasional 'armchair destination' into the itinerary, where guests can enjoy an afternoon spent in camp, watching the animals from the comfort of their lodge.
Pick #1: Meno a Kwena Tented Camp, Boteti River, Botswana
This camp has been one of my favourite places since about 2004. It is situated above the Boteti River, offering stunning views of Makgadikgadi Pans National Park. Its unique location guarantees outstanding game viewing from camp. All tents are built along the edge of the cliff. The best time to travel is between April and November when the zebra migration arrives along the Boteti in search of life-giving water. The camp offers an authentic San Bushmen nature walk, full-day trips into the Makgadikgadi and, for guests that stay a minimum of three nights, a sleep-out under the stars in the middle of the vast nothingness of the salt pans can be booked.
Pick #2: Nogatsaa Pans Lodge, Chobe National Park, Botswana
Nogatsaa had been on my list of camps I needed to visit since its opening. Years ago, I had been camping in this very remote part of the Chobe National Park and loved the area since then. When the owner of Ghoha Hills told me about his plans to build a safari camp in Nogatsaa I was super-excited. The camp is situated on the edge of the Nogatsaa Pans, which have water pumped into them throughout the dry winter months. The pan is one of the few reliable water sources in this harsh area, making it a hot-spot for large herds of elephants. It is the perfect spot for a relaxed armchair safari: guests don't need to leave camp, they can watch the animals come to drink. We saw hundreds of elephants, buffalo, giraffe, roan antelope, waterbuck, kudu and even a resident baby hippo during our stay. Access to the camp is by road from Kasane; the drive takes about two-and-a-half hours.
Pick #3: Deteema Springs Camp, Hwange National Park, Zimbabwe
Deteema Springs opened in May 2019 and is the second addition to the Machaba Safaris' portfolio in Zimbabwe. The camp was built on the old Deteema Picnic site, a very popular spot with Hwange visitors. The national park authorities asked that the design of the new camp incorporates the old picnic site and the architects did an excellent job. This tented camp is super-comfortable and offers amazing views over the springs and towards Deteema Dam. Guests can skip an afternoon activity and enjoy the comfort of their veranda to watch the elephants come down to drink from the fresh-water spring.
Pick #4: Savute Elephant Lodge, Chobe National Park, Botswana
The Savuti region in the Chobe National Park has been especially famous for its large lion pride, the Marsh Pride. They had to adapt to the super-harsh environment of this intriguing place in order to survive. This group of sometimes up to 30 lions have become experts in hunting elephants – a spectacle that can't be guaranteed but one that anyone who has witnessed it will never forget. Savute Elephant offers its guests a comfortable place to relax and enjoy the environment. The hide underneath the terrace and pool offers amazing views over a busy waterhole that gets pumped all year and attracts lots of animals during the day and night.
Pick #5: Kanga Camp, Mana Pools National Park, Zimbabwe
Kanga Camp lies hidden in the backland of Mana Pools National Park. Its unique attraction is the super-busy waterhole right in front of camp. The animals know that Kanga Pan is the only reliable source of water in the area and they make use of that knowledge. Guests can enjoy a delicious lunch on the main deck while watching the elephants come to drink. This authentic bush camp consists of six comfortable tents and guests get a true bush feeling in this remote part of the park.
Everyone is exhausted after a long-haul overnight flight, often involving multiple connections and inevitably ending in long immigrations queues on arrival. Not to mention the build-up of going on holiday, delayed flights and lost luggage. On arrival, most of us are simply looking for a hot shower, followed by a G&T while we take in our surroundings, ending the day with a good meal and a comfortable nights sleep.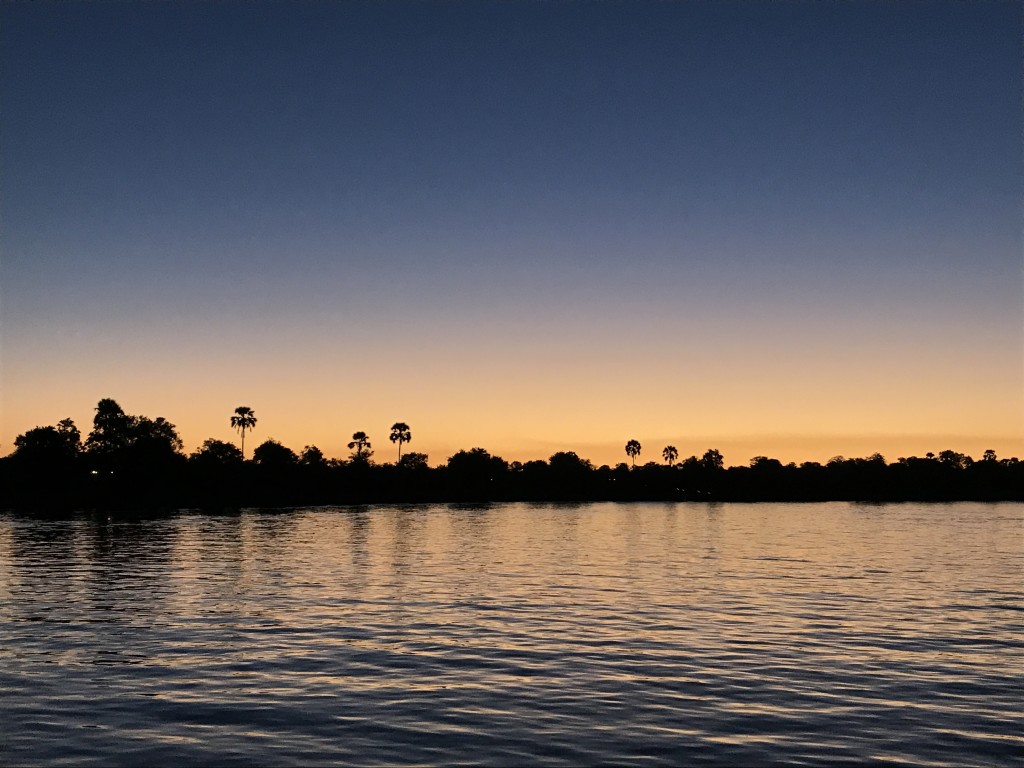 Victoria Falls is the ideal place to kick-off a safari. No onward flights or long road transfers required as most hotels are only a stone's throw away from the airport. Comfortable accommodation with all the amenities allows guests to ease into their safari experience.  As the properties in Victoria Falls are generally more affordable, there is less of a need to hit the ground running and more time to relax and find your feet. This is especially important when travelling with young children. Compared with the high-pressured start at the top dollar lodges in the Okavango Delta where every minute counts and where you feel compelled to jump on the first game drive on arrival, followed by an early morning wake up call on day one.
After a recent visit to Victoria Falls with my own family, I realized that 2 nights just isn't enough for first time visitors and especially families to fully appreciate what this corner of paradise has to offer.  I found myself rushing from one activity to the next, pressurized by pick-up times, with little time to relax and yet there was so much more than we could have done.
During our 2 night stay in Victoria Falls, we explored the Falls on foot, by helicopter and by Zip Line and that was about all that we had time for bar a mad dash around the market. There is a big choice of activities on offer beyond the falls themselves, one that I feel is grossly underestimated is the canoeing on the Zambezi River. For families, the falls has lots going on to cater to all ages and interests breaking up the typical safari routine.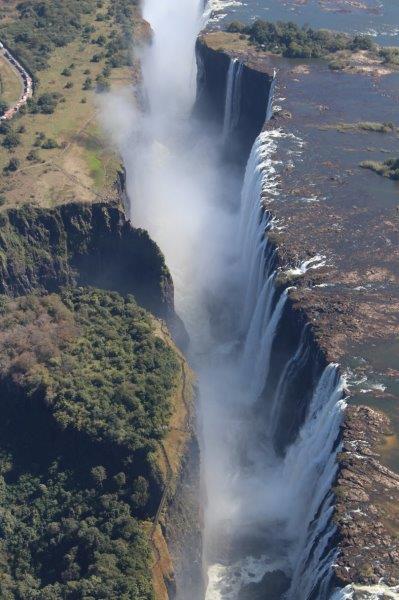 Beyond the activities, the town has a holiday vibe, showcasing the country's culture, local crafts (curio shopping) and a great variety of restaurants, which really add to the experience. Not accounting for the day of arrival and departure which are often lost due to flight times and transfers, one full day simply isn't enough to take it all in.  I would comfortably recommend a 3-night stay in Victoria Falls town itself.  There is a selection of properties to match all budgets, offering potentially good value for your money, helping to stretch the budget when combined with the top dollar lodges in more remote game areas.
Suggested Itinerary
Day 1:     Relax and enjoy a slow start to your safari
Dinner at the hotel
Day 2:     Tour of the falls followed by the flight of angels (12 – 15 minute helicopter scenic)
Lunch at the Lookout Café (which will reopen in Dec 2019 after it burnt down half a year ago)
Canopy Tour / Elephant Interaction / Sunset Cruise
Day 3:     Option 1: Full day upper Zambezi Canoe or Rafting experience
Option 2: A combination of the following with lunch on the terrace at The Victoria Falls Hotel
Horse Riding, Bicycle Tour, Village Tour, Pay It Forward (Family), Bird Watching, Shopping, Bunji Jumping, Croc Farm (Family), High Tea at the Victoria Falls Hotel, and more
Independent Dinning Options:
Traditional (Family): The Boma, Jungle Junction
Formal: The Livingstone Room, The Palm Restaurant
Casual: Zambezi House, Three Monkeys, The Lookout Cafe (will reopen Dec 2019)
The same could be said when coming off a safari in the delta. Days of early rising, long bumpy game drives and a day in transit, including the border crossing, is taxing of the best of us. Ending with 3 nights in Victoria Falls to slowly get re-acquainted with civilization before diving back into your daily routine at home is always a good idea.
Guests that have a little bit more time are recommended to spoil themselves with 4 nights in Victoria Falls, the 4 nights could be split between 2 nights in town and 2 nights in the quieter Zambezi National Park. The options are endless, we have put together some stunning itineraries which can be found on our "Best in Travel Zimbabwe 2019", the packages for 2020 will soon be released.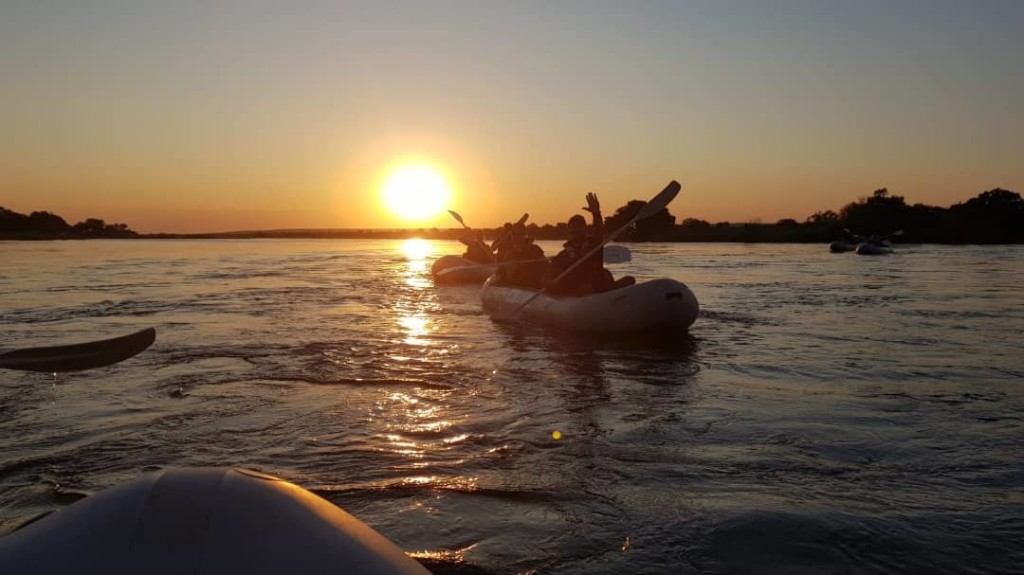 I tested the idea of combining 2 nights in Vic Falls with 2 nights in the nearby Zambezi National Park. We stayed at Zambezi Sands which is only an hour outside the fast-paced Victoria Falls town, but it felt like another world. A remote safari experience where you can fully immerse yourself in the wilderness and unwind in the peace and tranquillity of the Zambezi National Park. We had the river to ourselves to enjoy at leisure on our evening cruise compared with the typical sunset commotion experienced from town. Practically speaking, many visitors combine Victoria Falls & Chobe on a 4-night stay which involves two border crossings and double entry visas. Both can be avoided if you replace Chobe with a safari experience in the more exclusive but less wildlife dense Zambezi National Park.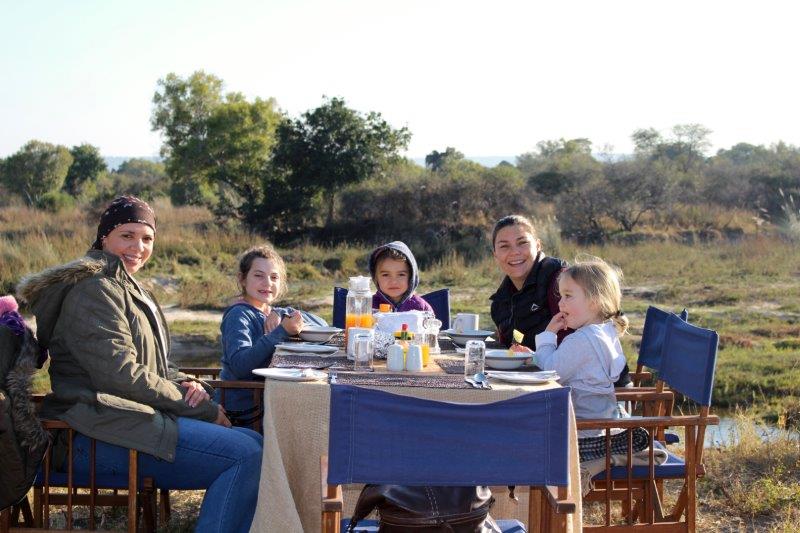 After doubting this combination for years, I feel like I have found the sweet spot, which has been underestimated by us all. Our 4-night stay was the perfect blend of adventure and relaxation, and provided for a well-rounded experience as outlined below, suited to both families and individual travellers.
Day 1:      Arrival at Zambezi Sands from Botswana in time for lunch and an afternoon siesta Sunset cruise where we had the river to ourselves (no traffic compared with VF & Chobe)
Overnight Zambezi Sands, Zambezi National Park
Day 2:      Game drive including an incredible bush breakfast on the banks of the Zambezi River
Afternoon canoeing on the Zambezi River (this activity was the highlight of my trip)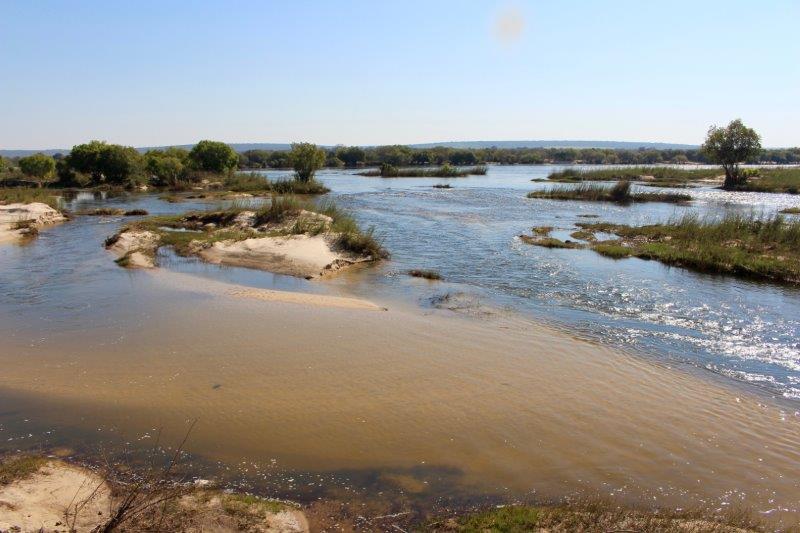 Overnight Zambezi Sands, Zambezi National Park
Day 3:      Morning game walk (another highlight) before our departure to Victoria Falls
Lunch at the Lookout Café overlooking the Batonka Gorge
Afternoon canopy tour, which was a thrill for both the kids and grown-ups alike
Dinner at the highly recommended Palm Restaurant and overnight at Ilala Lodge
Day 4:      Morning tour of the Victoria Falls followed by a flight of angels (it was a treat to fly over the path that we had just walked and see the falls from a different perspective)
Lunch on the terrace at the iconic Victoria Falls Hotel (you have to try the signature frozen lemonade)
Afternoon exploring the local market and curious shops (great arts and crafts to be found here not to mention the experience itself)
Dinner at The Boma Restaurant offering visitors a traditional dining experience with entertainment (the kids loved it and I got my mopane worm certificate)
Day 5:       Back to Botswana first thing in the morning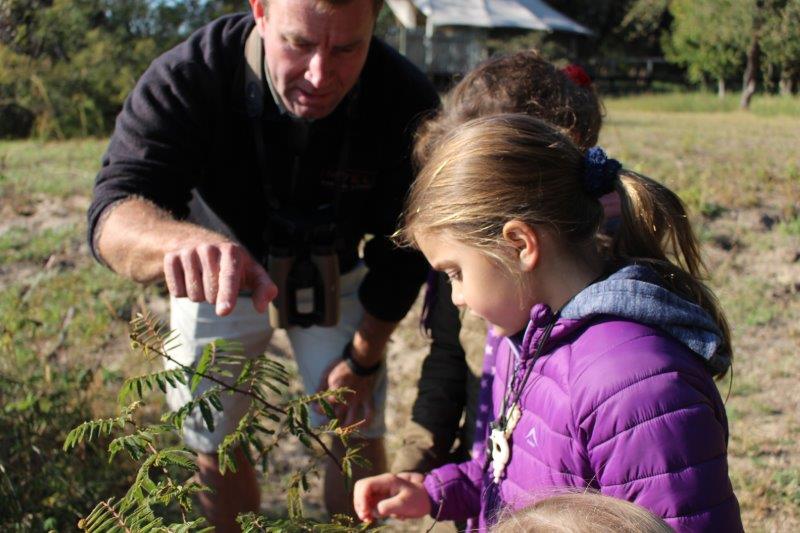 My guiding experience at Zambezi Sands was exceptional and the walking and canoeing activities stood out as the highlights of my trip. With all the new developments in this area, Safari Destinations are excited to present two new packages for 2019 showcasing this ideal combination:
4N Victoria Falls Full Monty – Deluxe
4N Victoria Falls Full Monty – Standard
Rounding off this 4-night package, I would recommend a 3 night stay in the game rich Hwange National Park. The trio showcases the best of Zimbabwe combining the beauty of the Victoria Falls, the peace & tranquillity of the powerful Zambezi River and the spectacular wildlife found in Hwange. For those wanting to combine a visit to Botswana, 3 nights at a game rich, land based camp in the Delta with a possible extension to the contrasting Makgadikgadi would be a match made in heaven.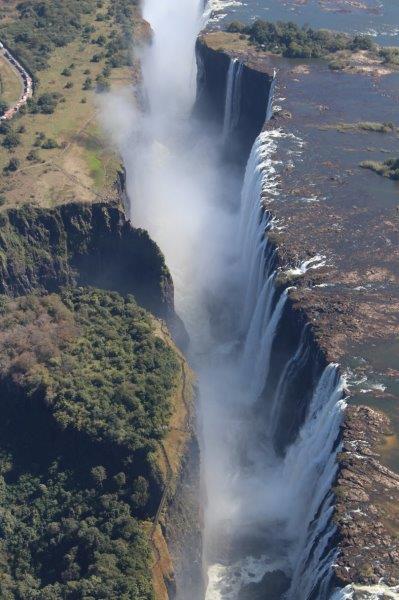 It is with great excitement that I write this list. This little town is abuzz with whispers of all things new and interesting. We have been growing in leaps and bounds and it seems that has not stopped yet. Here are 5 more wonderful additions to our fun filled town:
Zambezi House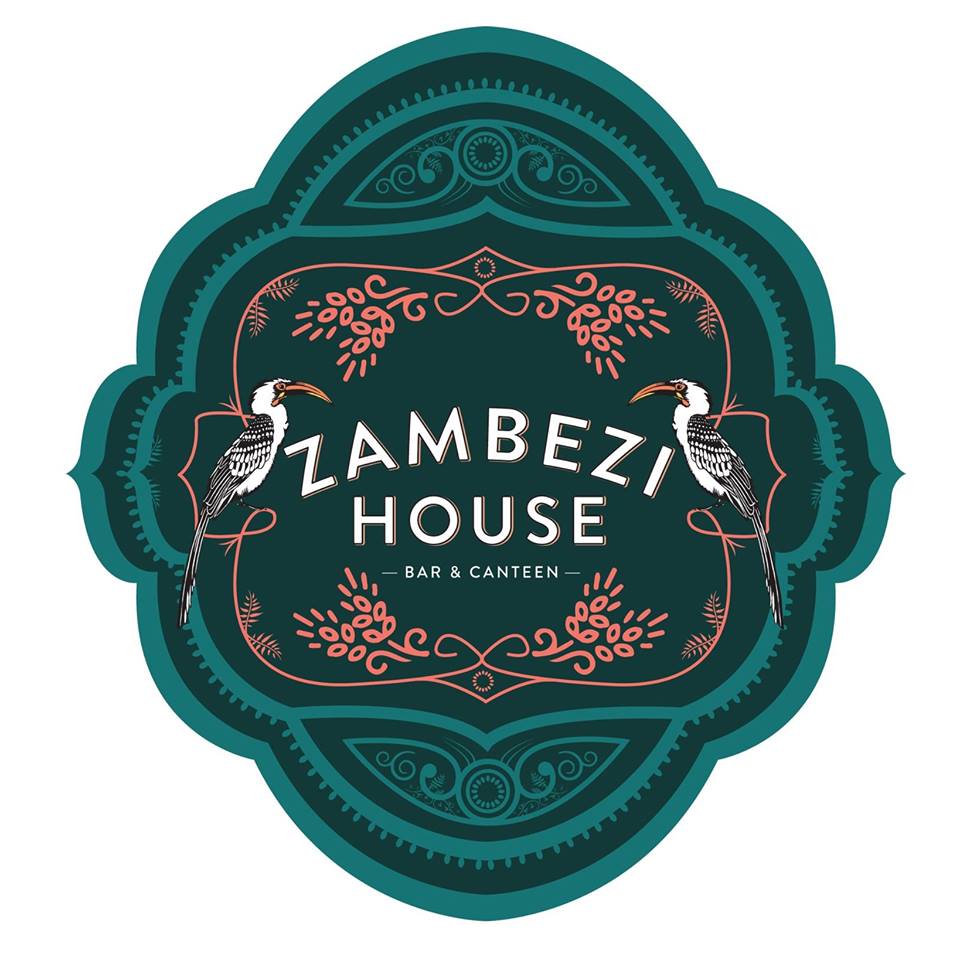 This may very well become the newest hotspot in Victoria Falls. A vibrant and chic restaurant/bar that is situated right on the banks of the might Zambezi River is providing yet another fantastic social dining spot for locals and tourist alike. The menu provides choices of mouth watering oven baked pizzas and succulent chicken dishes as well as several breakfast options. The deco is modern and tastefully done. It has a generally up-beat vibe with live music over the weekend. It is a wonderful place to dine or just meet up for a drink to talk about a day full of adventure.
Tribal Trap Escape Rooms
Escape Rooms have become a fast growing, worldwide thrill and Pana Karasavvas and Hayley Plaskitt are very proud to open Zimbabwe's very first escape room right here in Victoria Fall. Participants are given 60 minutes to escape from the room by solving puzzles, playing games and discovering clues within a themed room. It is a thrilling activity and is aimed at a wide range of travellers, young and old alike. One of the things we find most exciting about this product is that not only is it a fun activity to do as a group but the rooms will be themed around the rich culture and traditions known in Zimbabwe and particularly Victoria Falls, so there is educational value behind the product alongside the fun and adventure. We cannot wait to see what the Tribal Trap team have in store for us!
The Victoria Falls
Bushtracks Africa will be launching their new cruise boat. This cruise will float along the Might Zambezi River near the top of the Victoria Falls as most sunset cruises do. However, there is a difference with this boat to the other cruise options. The main one being the luxurious standard they promise to offer guests as well as an option to snack on freshly made Sushi prepared aboard by one of the talented chefs from The Victoria Falls Hotel, as well as other mouth-watering gourmet canapés. They offer a wild range of local and imported beverages for you to sip on as you float along this famous river just meters from one of the Seven World Wonders. If you are lucky, you might just spot some of the different types of wildlife that are drawn to drink or wallow in the river especially during the upcoming hotter months. Click here for their Promotional Video.
Prana Africa Yoga

Could you imagine a better way to start a day full of adventure then with a sunrise, early morning Yoga session with some of the most spectacular views in the world? Yoga is another lifestyle that seems to be taking the world by storm and so it is no surprise that home-grown Victoria Falls local – Danielle Connelly is beyond excited to practice with travellers in this beautiful environment, with the powerful energy from The Victoria Falls. Danielle is very well trained in the Art of Yoga and has been practicing for some time. The classes are suitable for all levels from complete beginners to regular practitioners. The sessions will be offered at The Victoria Falls Hotel and Victoria Falls Safari Lodge, so why not watch the sunrise over the river or falls and prepare for a day full of excitement in a beautifully calm and relaxing way.
The River Brewing Co.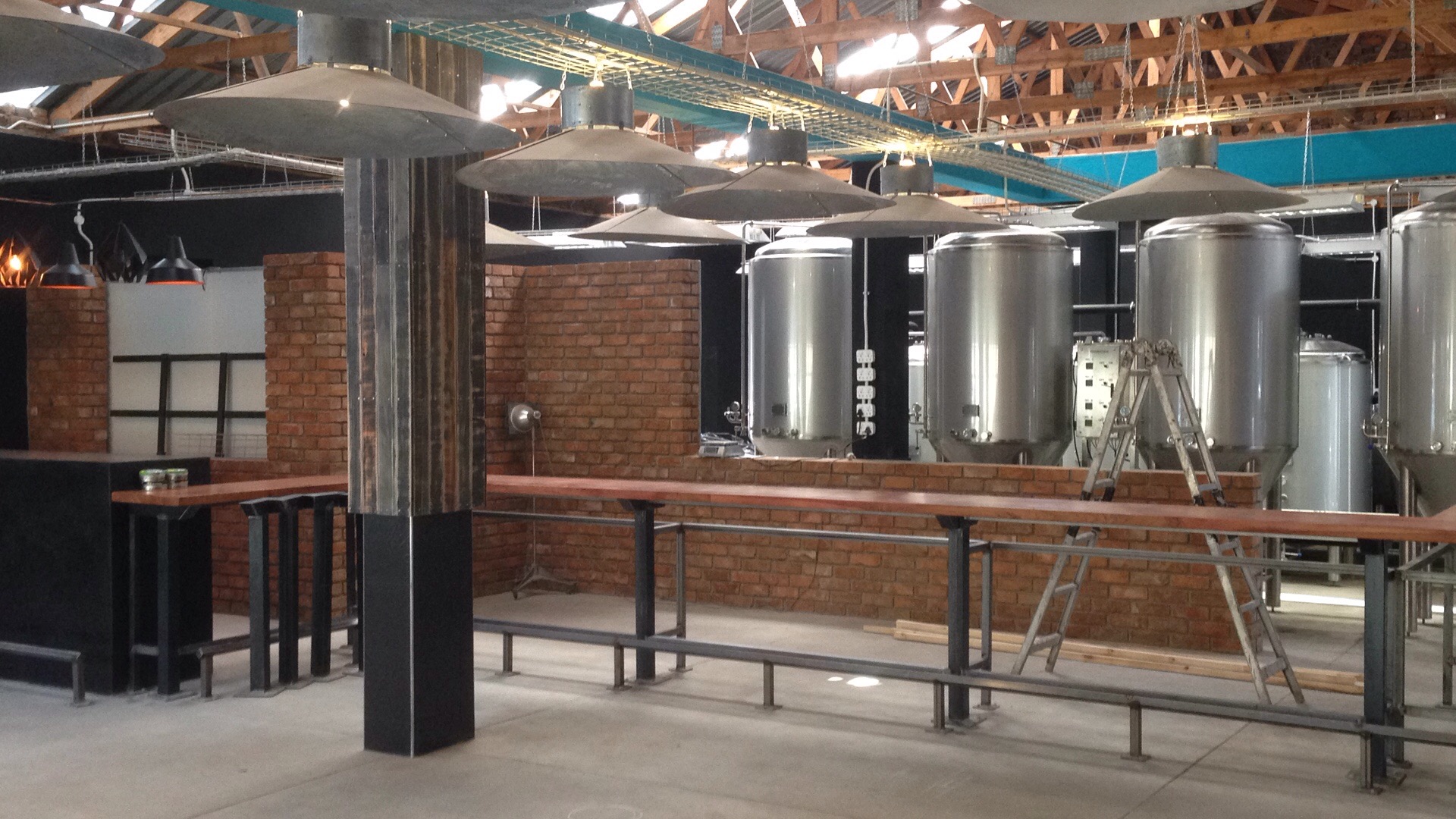 Another first of its kind in Zimbabwe, created by 'four merry men' is The River Brewing Co. They are establishing a micro-brewery in one of Victoria Falls oldest buildings. This artisanal concept is growing in popularity worldwide and we are very excited to see this product showing its 'crafty' face in the bustling town. Their main brews will be a 'Steam Lager' and an 'IPA', but there will be a variety of thirst quenching options on offer as their Brewmaster experiments with different taste combinations. The River Brewing Co. will be opening in October, so all you thirsty tourists and locals better get your taste buds ready for a craft beer invasion!
One of my best safaris ever! I was lucky enough to visit Mana Pools in early October.  We arrived after a 2,5 hour flight from Victoria Falls and were picked up by our guide. I was blown away right from the start! Why ? Because I drove through the bush with different types of trees and shrubs. I was quiet surprise that there is no grass in some area and it is only this beautiful ochre sand.
The mighty Zambezi River is the boundary of the park with Zambia and it is a paradise for hippos, elephants, crocodiles and birds, especially the carmine bee-eaters. On my boat cruise, always having the beautiful view of the Zambezi Escarpment in the background,  I had the chance to experience the carmine bee-eater flying around me and to see their nests on the bank of the river.
I only spent a few nights in this beautiful national park. I stayed at the unique Kanga Bush Camp and the amazing Ruckomechi. Both camps are totally different and both are special and definitely worth a visit. I was lucky when I arrived in Ruckomechi to see a breeding herd of elephants with very small baby elephants crossing the river. For seconds they disappear under the water, is that not amazing to see this kind of behaviour?
During the dry season, some lodges pump water for the animals. Water is the source of life as we all know. It was great to see all the different species coming to have a drink. We had baboons playing around, elephants and warthogs mud bathing, impalas, zebras, kudu drinking…When the sun is down, some others species will come for a drink such as leopard, civet, genets and hyenas.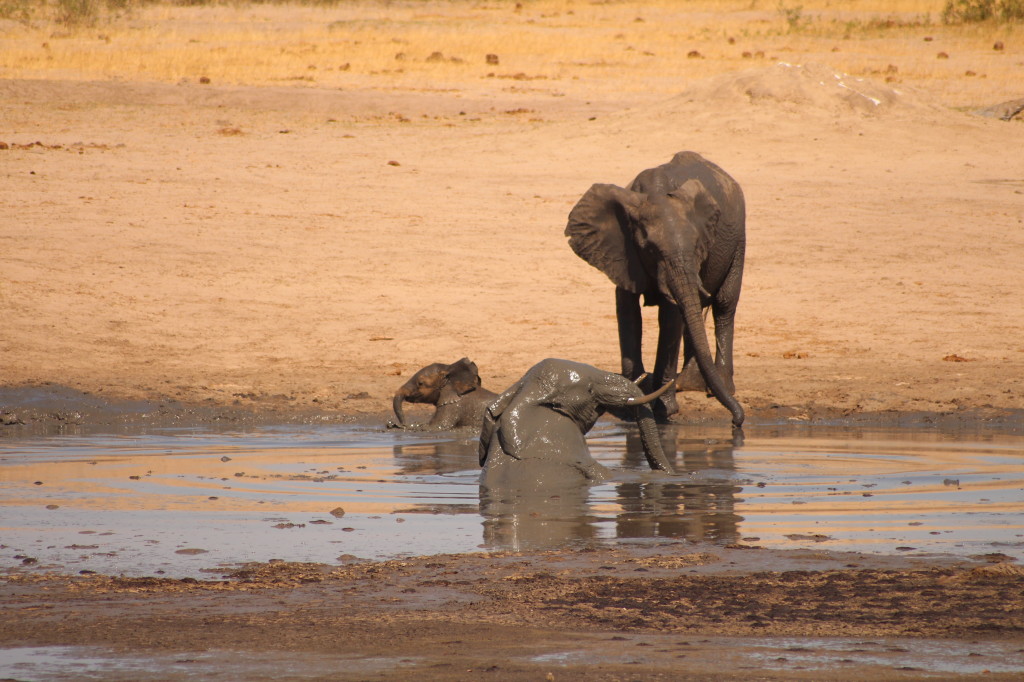 Mana Pools is captivating with the landscape, all the different species and the excellent guiding. I will definitely come back.