Monthly Archives:
October 2016
One of my best safaris ever! I was lucky enough to visit Mana Pools in early October.  We arrived after a 2,5 hour flight from Victoria Falls and were picked up by our guide. I was blown away right from the start! Why ? Because I drove through the bush with different types of trees and shrubs. I was quiet surprise that there is no grass in some area and it is only this beautiful ochre sand.
The mighty Zambezi River is the boundary of the park with Zambia and it is a paradise for hippos, elephants, crocodiles and birds, especially the carmine bee-eaters. On my boat cruise, always having the beautiful view of the Zambezi Escarpment in the background,  I had the chance to experience the carmine bee-eater flying around me and to see their nests on the bank of the river.
I only spent a few nights in this beautiful national park. I stayed at the unique Kanga Bush Camp and the amazing Ruckomechi. Both camps are totally different and both are special and definitely worth a visit. I was lucky when I arrived in Ruckomechi to see a breeding herd of elephants with very small baby elephants crossing the river. For seconds they disappear under the water, is that not amazing to see this kind of behaviour?
During the dry season, some lodges pump water for the animals. Water is the source of life as we all know. It was great to see all the different species coming to have a drink. We had baboons playing around, elephants and warthogs mud bathing, impalas, zebras, kudu drinking…When the sun is down, some others species will come for a drink such as leopard, civet, genets and hyenas.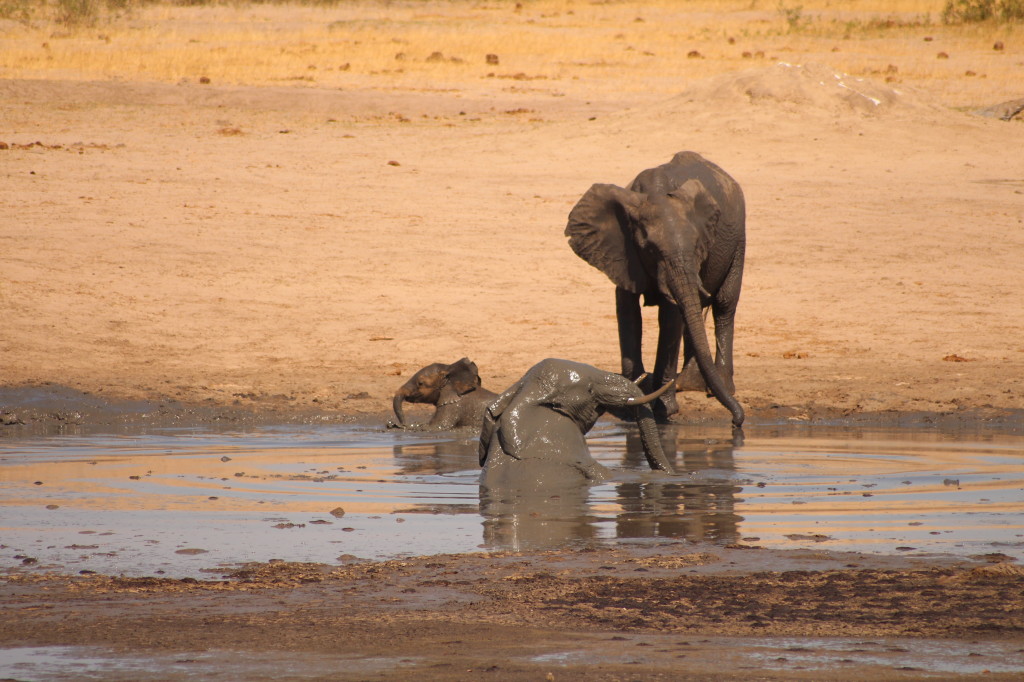 Mana Pools is captivating with the landscape, all the different species and the excellent guiding. I will definitely come back.
Maun Town Residents: The Community Bus is doing its rounds. Snap a Picture, Share it and you could Win!