Category Archives: Okavango Delta
We stopped at Kwara Camp in the famous Kwara Reserve in September 2019, just after it reopened after a complete rebuild. The new camp is bigger and more luxurious than the old one: there are nine tents (including one for mobility impaired guests), two swimming pools and private vehicles available.
What was your overall impression of the camp? Please highlight the unique selling points.
Sue Smart of Kwando Safaris was there to show us around and she is clearly very proud of the new addition to the Kwando portfolio – quite rightly so! This new lodge is lovely and the feel is classic 50's safari style with contemporary touches: elements of décor like old trunks, framed photos of insects on the wall, a brass telescope, fabrics depicting plants and animals mixed in with a modern light fitting and bar stools, for example.
Every small detail has been thought of and geared towards a more demanding, sophisticated and mature clientele. The lodge is definitely not child friendly – the minimum age is 18. The main area is constructed on different levels and offers various places to sit, play games, read, write, lounge, drink and eat. The rooms are huge and include a proper lounge area with a sofa, armchairs and coffee table, a king-sized bed wrapped in a mosquito net, en suite bathroom with lots of packing space and surface areas on which to put toiletries, a vanity, bathtub, enormous rain shower heads in the indoor and outdoor showers, and a large deck with table and chairs. The linen looked first class, too.
The room I saw was for clients with mobile disabilities was all on one level. The others are identical but have a sunken bathroom. The rooms have solid walls and wooden doors and yet there is a canvas feel to it (good for clients who don't want to sleep in a 'tent'). I love the fact that there are two good-sized swimming pools at each extremity of the lodge so they will never seem overcrowded nor in full view of the main area. Each pool area has a 'clubhouse', which has a fully stocked fridge, tea/coffee-making facilities, armchairs and a ceiling fan. There are four deckchairs on one side of the pool, facing the bush.
How does the camp compare to similar camps in terms of value and experience? Are there any notable special offers applicable?
I feel that Kwara Camp is good value for money. Being a four-star classic camp, it is super comfortable but not as luxurious (or as expensive), as Tuludi or the Wilderness Classic camps. Long-stay rates are always a plus at Kwara and as long as you stick with a minimum of three nights, the Five Rivers package can include Kwara. Please remember that a minimum stay of three nights is necessary, and honestly spoken this concession justifies at least a 3 nights stay, ideally even longer.
How would you combine this camp in an itinerary and why?
The camp covers land and water activities, I would combine it with a camp in a completely different area such as Savute or Makgadikgadi Pans. Or in the Linyanti, the obvious choice would be Lagoon or Lebala Camps because of the reduced long-stay rate.
What type of clients does this camp suit and why?
This lodge is definitely suited for higher-end safari goers, seeking an authentic, good quality safari in one of the best concessions in the Delta. It comes with lots of creature comforts but not over-the-top luxury: groups of friends, couples, families with adult children (minimum age is 18 years), repeat clients and honeymooners would all feel comfortable here. It is also suited to those who want solid walls, and windows and doors that open and close (not tents or canvas).
How does the seasonality of the area change through the year and what effect does it have on a visitor's experience, with specific reference to wildlife and activities?
This huge private concession borders the Moanchira channel, which has permanent water so boating will always be possible, whatever the season. Game is super-chilled and plentiful. Moremi Game Reserve is just on the other side of the channel so lots of animals cross backwards and forwards throughout the year. If the low water levels in the Delta persist into 2020, the Kwara Reserve will be a big draw as this year water in the upper Delta is more plentiful and reliable.
The Okavango Delta is an incredibly dynamic ecosystem. Its fluctuating water levels cause vegetation and habitats to adapt accordingly in very short time spans.
The Delta has historically always experienced wet and dry spells, which last roughly 30 years each. We are currently in the tail end of a wet cycle and the exceptionally low rainfall beginning of this year is not unusual according to historical data. Tentative weather predictions are looking positive with better rains this year and a bigger flood in 2020.
The current drier conditions we are experiencing are, almost counter intuitively, not bad news. During our exceptionally high flood levels in the early 2000s, large tracts of the Delta were flooded for longer periods of time. This meant that the grazing that occured on the floodplains once the water receded was no longer available for the herbivores and the nutritious grass was replaced by unpalatable sedges (types of mostly perennial but sometimes annual herbs that have a 'tuft-like' appearance). This has meant that herbivore numbers actually declined over this period even though the Delta was at its fullest and prettiest.
This year's exceptionally low floods mean a lot of those floodplains have become accessible and the sedges will die back so that grass can grow again, making the land once again suitable for grazing. The herbivore populations will increase thanks to the extra food, which in turn positively affects the predators. So, while there may not be picture-book Delta water activities everywhere, there has been exceptional game viewing instead.
The upper or northern Delta has received its usual annual floods, albeit in lesser volumes, which means that conditions there haven't changed as much.
The lower or southern Delta is affected the most due to the lack of flooding but the newly available grazing will only enhance the game-viewing experience. The reason for this distinct shift in flooded areas between the upper and lower Delta is most likely directly related to the big earthquake Botswana experienced in 2017. Due to the sandy substrate the Delta lies on, even a small shift is enough to divert water flow.
This cycle should see an overall improvement in the amount of grass available as the water-loving sedges die down, leading to the exciting game viewing we all enjoy so much.
We have long loved the Panhandle and have always considered it a secret gem. It's a wonderful 'new' destination for clients who would like guaranteed water activities like mokoro and boating as well as a gateway to the Tsodilo Hills.
Access
A 70-kilometre watercourse that starts at the Namibian border before spreading out into the Okavango Delta, the Panhandle offers year-round water. Value-for-money lodges and more affordable transfers are now making it extremely attractive. Access used to be a prohibitively expensive but now it's on par with any other Delta flight, making it a serious option for more cost-conscious bookings.
Experiences
The water experience is unrivaled: guests glide silently through the channels on a mokoro, absorbing the peace, quiet and lush greenery. They can also head out on a high-speed motorboat to experience the vast space opening up in front of them.
Tigerfishing is a famous and exciting activity in the Panhandle, as is angling for bream and barbal. Birders can train their binos on the densest concentration of fish eagles in southern Africa and look out for multi-coloured narina trogons, kingfishers, African skimmers and Pel's fishing owls.
In addition, 30-minute scenic helicopter flips here are the same prices as those over the Victoria Falls but with the doors off, giving you clearer, more expansive view and a proper opportunity to trace the channels by air.
Travellers who want more adventure can branch out on a day-trip to the Tsodilo Hills. Declared a World Heritage Site in 2001, these four large outcrops account for the highest peak in Botswana. The Tsodilo Hills have been nicknamed the 'Louvre of the Desert' because of the hundreds of rock paintings found here. Clients who are hikers or ramblers can stretch their legs on trails here with a local guide.
Accommodation
Upscale options are Nxamaseri Island Lodge and Setari Camp. Nxamaseri is only 37km from Shakawe while Setari is easily accessed on a 35-minute flight from Maun to the Setari Airstrip. Guma Lagoon Camp and Xaro Lodge are favourites for self-drive itineraries, offering down-to-earth accommodation in comfortable canvas chalets and Meru tents. Mopiri Camp is a good mid-range option.
For more details on how to incorporate the Panhandle in an itinerary, please ask your dedicated Safari Destinations consultant. Thank you to Helicopter Horizons for the image of Tsodilo Hills.
The Okavango Delta, the largest oasis in the world, attracts large concentrations of all forms of life from the surrounding Kalahari Desert. During periods of flooding plants flourish, animals reproduce and large herds of mammals migrate away from the swamp, to the fringes and to areas in the surrounding desert that benefit from the water that is slowly making its way through the sand.
The exact opposite happens during dry spells!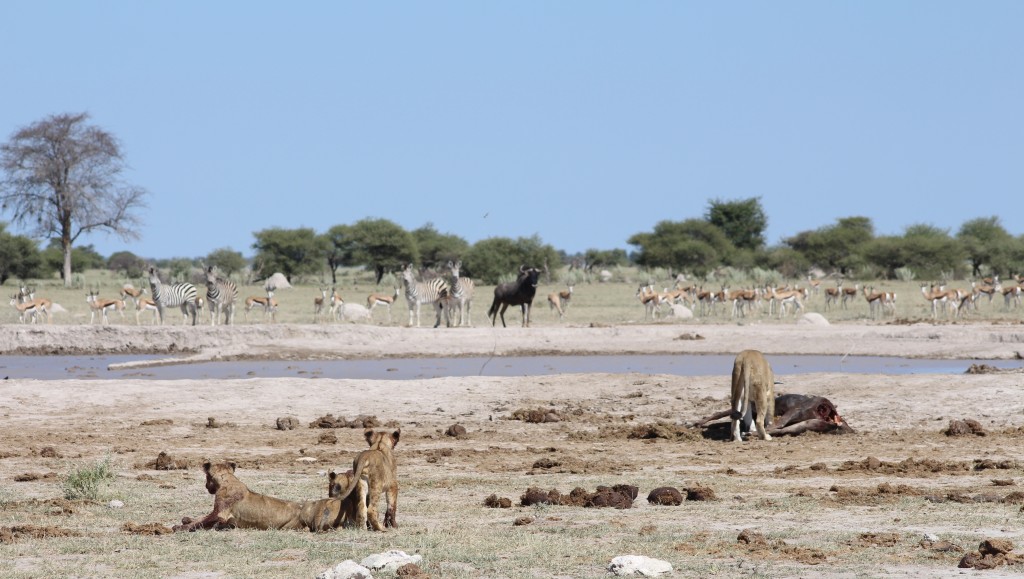 Large concentrations of animals come together around water pools, receding channels and lagoons. Considering the current water and flood levels and data on rainfall in the Angolan Highlands and the catchment area of the Okavango Delta it is very likely that the upcoming year will be very dry. It looked similar in the late 1990s and early 2000s – and game viewing around the core Okavango was nothing short of spectacular! We were there to see it. Elephants, buffalo, wildebeest and zebra jostling for a place around the precious wet; carefully watched by predators that follow the herbivores and focus ALL their attention around the last remaining watering holes.
You remember all those times when we said: Or should I rather suggest to the clients to travel a bit later? When the game viewing is a bit better? Don't you think June is maybe too early? Maybe rather September?
In 2019 we are up for a much longer season of enhanced game viewing with less animal movement out of the Okavango, a true premier savanna game drive and superb walking experience. In essence: it will be September from June onwards…..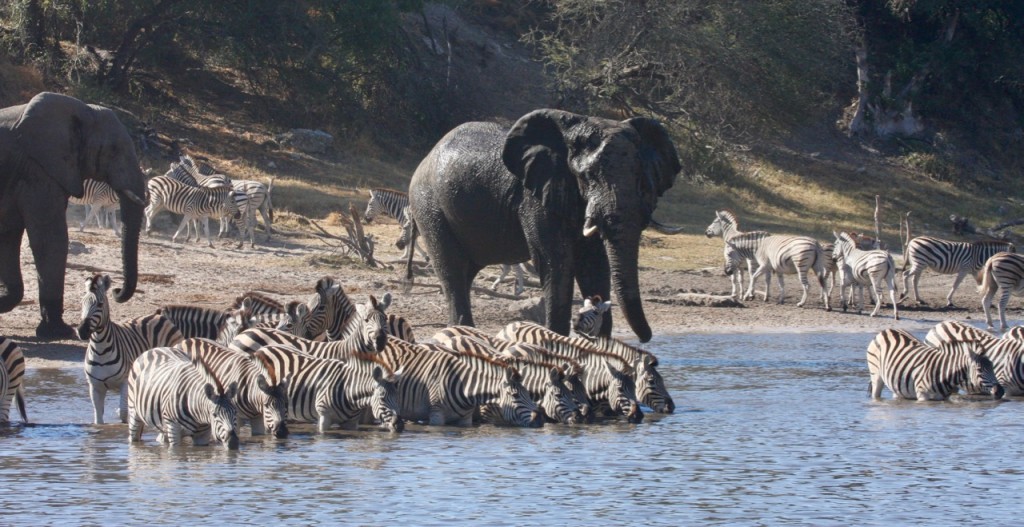 Sure, the water levels might get too low to conduct boat cruises and mokoro excursions sooner than in previous years in a lot of areas. But there is still a number of camps around, located close enough to the more permanent channels, where your clients can enjoy gliding through the swamp on a mokoro. Our consultants know exactly where to find those camps to add to your clients' itinerary and where to include mokoro or boating.
But don't let anybody fool you into believing that a dry cycle in the Okavango is bad news.
It is great news for a photographic safari. Get ready for an amazing season !!!!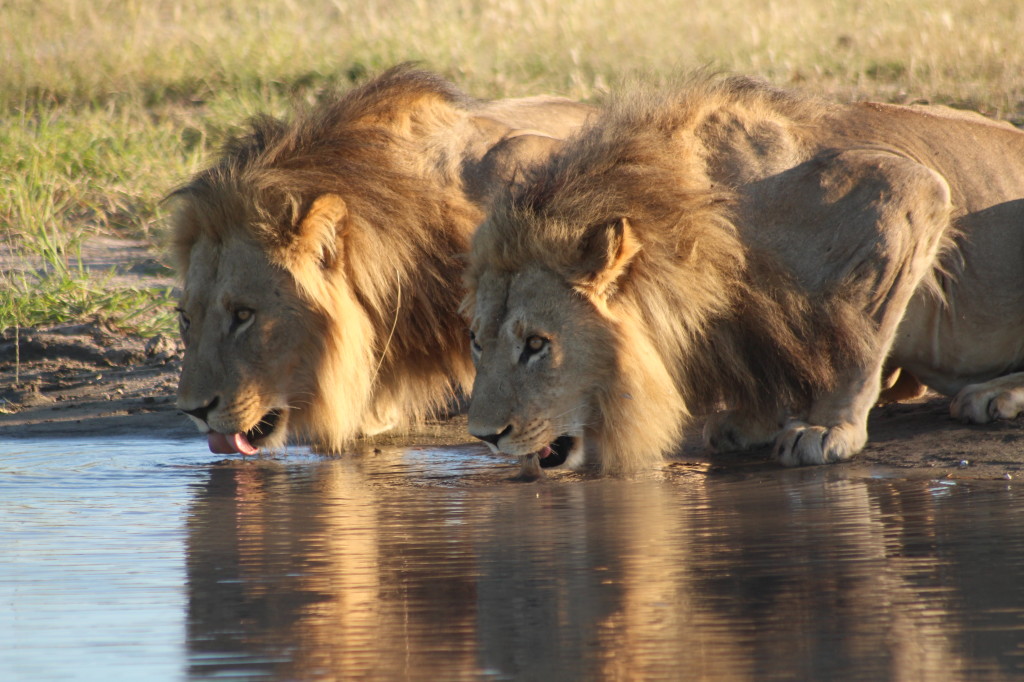 Perfectly positioned to watch the sun go down while sipping on a gentle gin & tonic or cooling off in the sparkling swimming pool after a sun-soaked day. Let the mind slowly unwind, the body recover and the soul rejuvenate! Rediscover tranquillity at the newly opened Setari Camp, located on a picturesque island in the Northern Delta.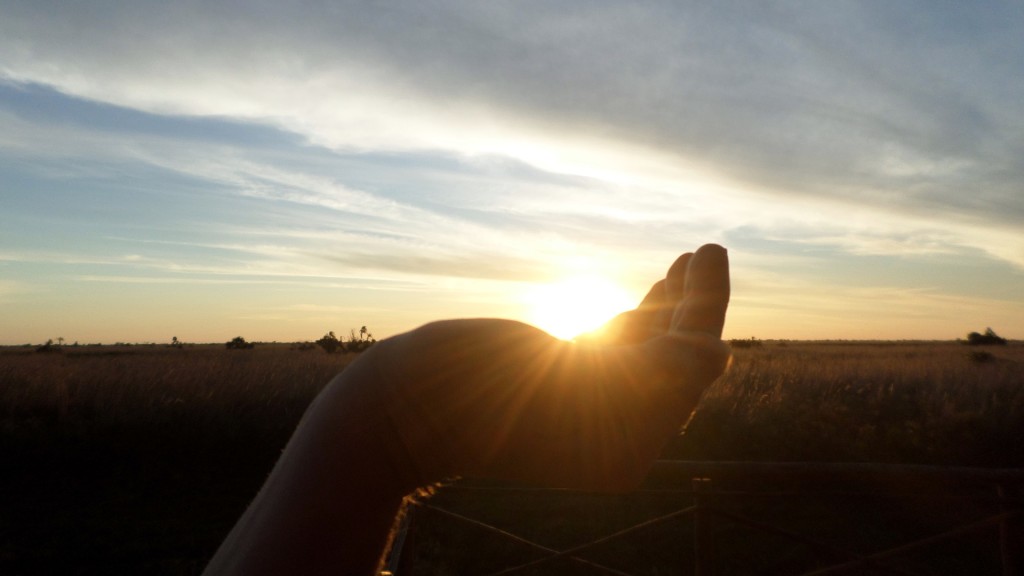 We had the pleasure of staying at Setari recently and were thoroughly spoilt with delicious food, a selection of drinks and heart-warming hospitality. The tents are spacious, well-appointed with everything you need and very private from the next.
There is a private viewing deck in front of each tent with endless views over the floodplains; the ideal spot to put your feet up, read a book or just relax and take in the stunning scenery. For those wanting to burn off some unwanted calories, there is a small gym on site…but even I could not drag myself there!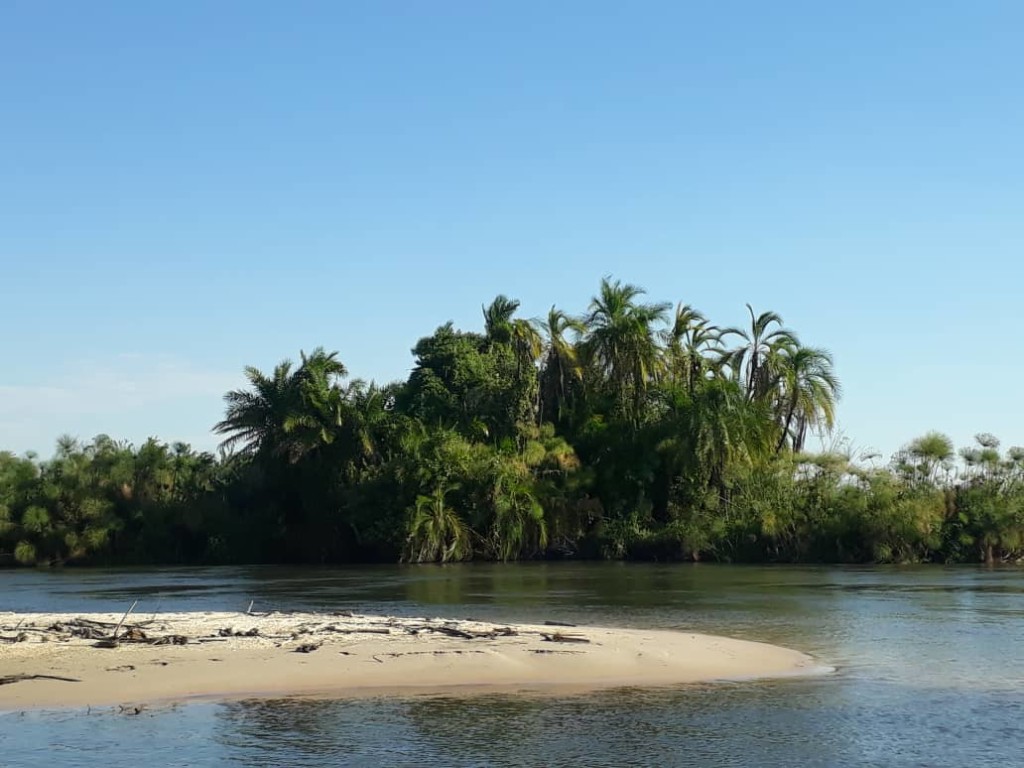 This camp is suitable for just about anyone, raised high off the ground, it is safe for children to move around freely between the tents, the main area and the swimming pool. Children can take part in boating, seasonal fishing and village visits, while there is also the option of mokoro activities and bush walks for adults. One of the greatest advantages at Setari is the year-round water availability which means boating and mokoro throughout the year.
Those wanting to wind down after a busy safari, will find their haven at Setari and equally those on honeymoon can enjoy the privacy and tranquillity in one of the remotest parts of the Delta.
Kick back, relax and ENJOY! Setari Camp settles the soul…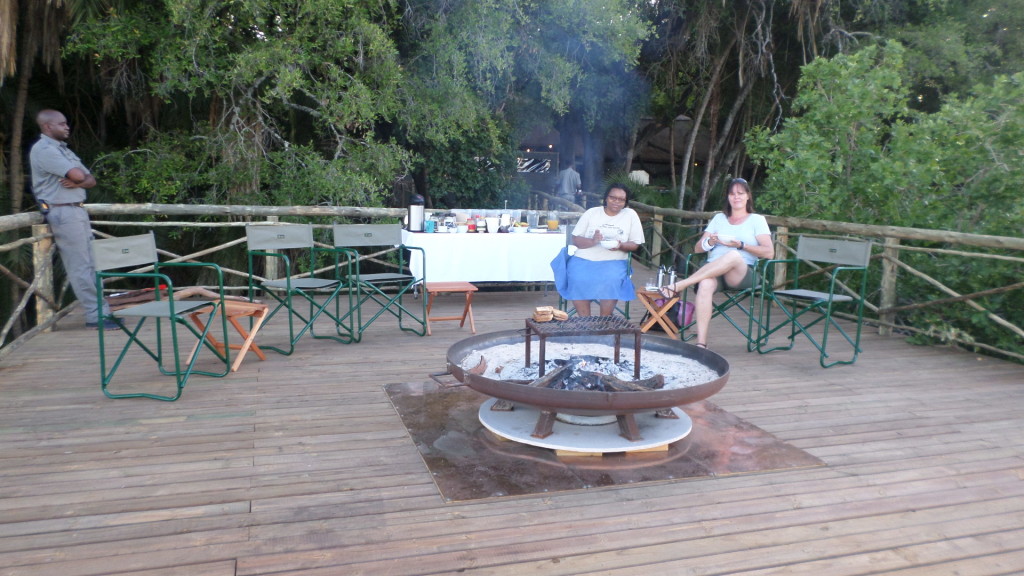 Fast Facts:
– Setari opened in October 2018
– located in the waterrich region of the Okavango Panhandle, a birders paradise
– 8 double tented suites and 1 family suite
– activities: motor boating, mokoro excursions, guided walks and village visits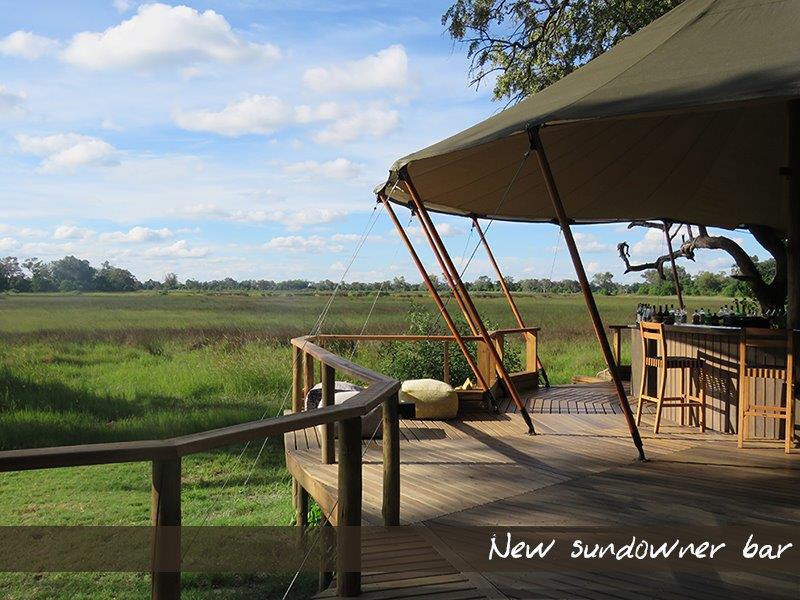 What was your overall impression of the Camp?
The newly rebuilt Stanley's camp is situated in the Southern reaches of the Okavango Delta. With a modern explorers theme, the camp is looking and feeling refreshed, but has still kept the classic safari feel.
In addition to game drives and mokoro excursions (no boating), Stanley's offers an Elephant interaction, which is one of the most unique experiences in the Delta (at an additional cost). This experience is very educational as you meet and get up close and personal with some of Africa's biggest giants.  You learn about their history, behaviour, biology and some of the human conflict threats these gentle beasts are facing.  This is all before going for a walk through the delta "hand in trunk" and sitting and having a delicious bush lunch accompanied by the elephants themselves grazing in the background.  Please note it is advisable to pre-book this activity as it is a first come first serve basis, with one activity a day only taking maximum 10 clients at a time.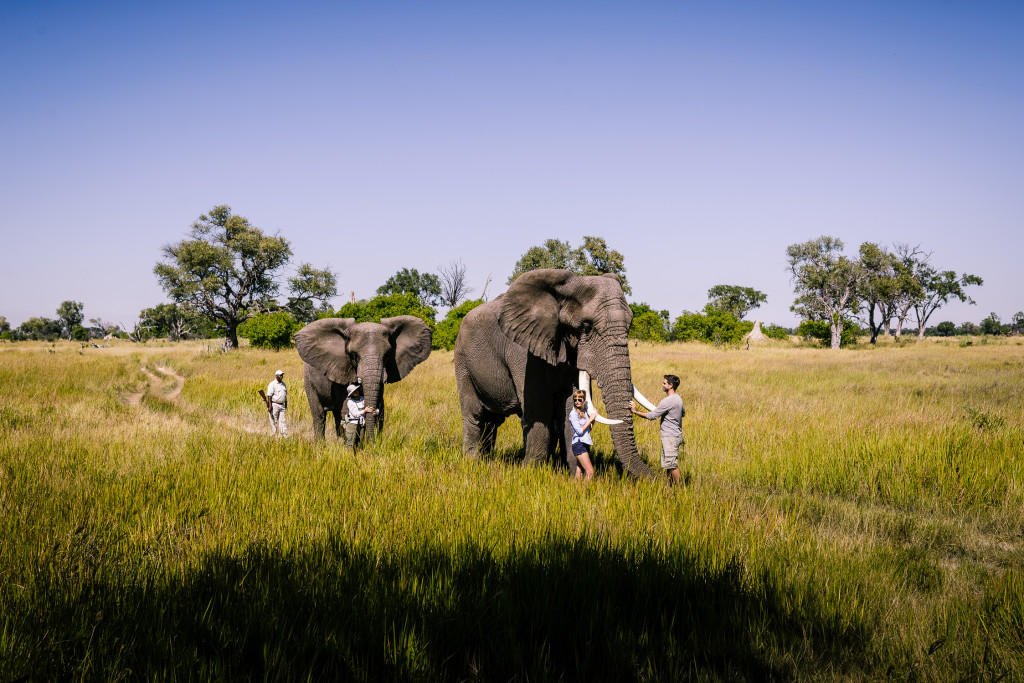 How does the camp compare to similar camps in terms of value and experience? 
After the rebuild Stanley's rates have experienced an increase for 2019. Being situated between the Boro and Santandadibe Rivers, Stanley's Camp does not guarantee a big game experience but has the unique advantage of being able to offer guests the elephant interaction year round, and the added benefit of being able to offer mokoro excursions during the flood (typically Jun – Sep), creating a varied itinerary on a 2 night stay. The hardware of the camp is brand new and being a Sanctuary Retreats property, it has the edge in terms of service, guiding and the food experience which helps justifying the price increase.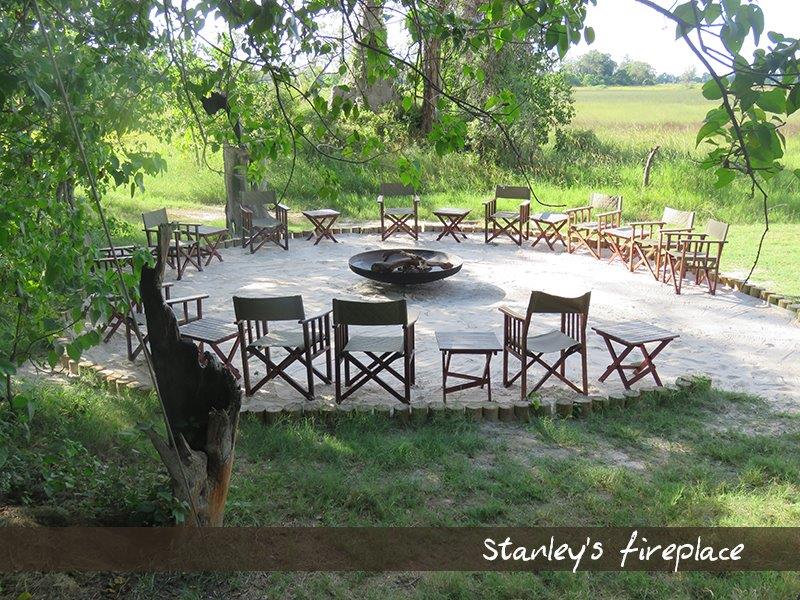 How would you combine this camp in an itinerary and why? 
Stanley's Camp would need to be combined with a stronger game area, that possibly has boating as well, as this activity is missing from Stanley's.  I would mix it with the newly re-built Splash Camp as strong game area, and they can boat all year round
You could combine it with Chief's Camp as long as you start with Stanley's, with this combination creating a circuit, you would then start to qualify for Long Stay rates, bringing the overall cost down a fraction.
What type of clients does this camp suit and why? 
This camp would suit all sorts of clients across the board.  Those wanting up close and unique wildlife experiences, clients that love elephants and are interested in conservation, and just simply those wanting to enjoy the Okavango Delta.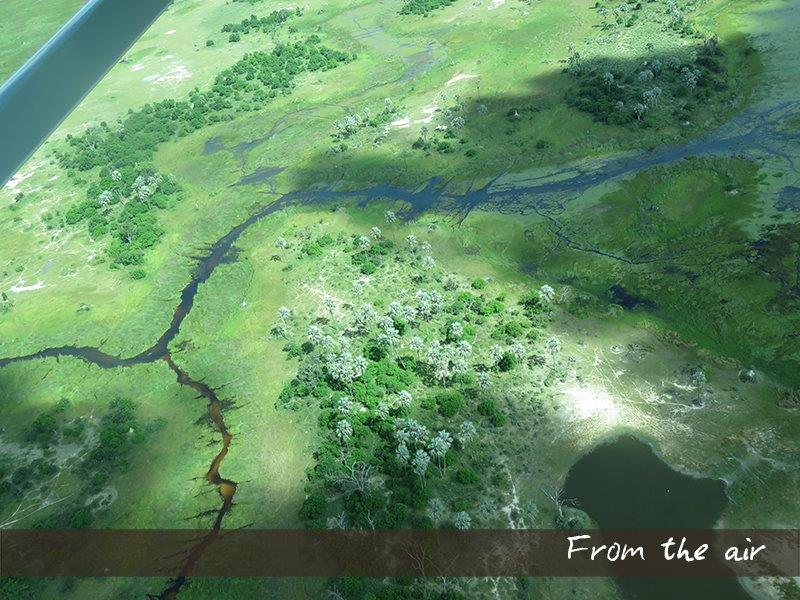 How does the seasonality of the area change through the year and what effect does it have on a visitor's experience, with specific reference to wildlife and activities?
Situated in the Southern part of the Delta, Stanley's Camp is greatly affected by the flood water levels.
During the high flood levels, June – August/September time, the water levels are high enough in order for you to enjoy Mokoro.  So the mix of land and water activities is offered during the winter months, which offers guests the variety in experience.  However, once the water levels start dropping towards September/October time, Mokoro excursions are affected and normally stop.  Boating is not offered at Stanley's Camp.
Although Stanley's Camp is not renowned for its excellent game viewing, we were lucky to see Lion, Elephant and general plains game.  Hyena are known to frequent the area.  We did travel at the end of the rainy season and so the grass was still long, making visibility more difficult than during the dry season, when the grass and bush has died down, making spotting game a lot easier.
Are there any areas that could be improved? Are there any issues that could impact guests' experience that should be highlighted to help manage expectations?
I must say that I was really impressed by the new camp.  Having stayed at Stanley's Camp a few years ago, the rooms are now substantially larger than what they were before, and there is plenty of room for guests to move around.  The bathrooms are done well.  Spacious and provide enough privacy, should guests be travelling together who don't know each other very well. Dietaries were catered for and we enjoyed a great 6 course fine dining experience which really enhanced our stay.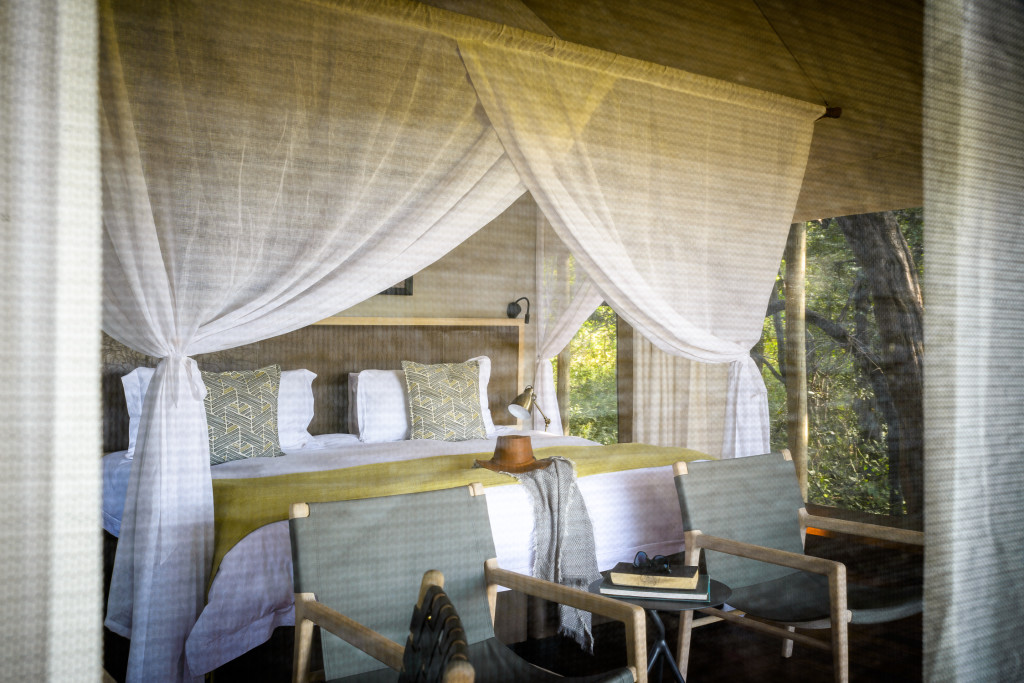 Safari Destinations itineraries showcasing this property: 
10N Northern Highlights Superior Safari
What was your overall impression of the camp?
Our handsome and very knowledgeable guide, Kyle, went out of his way to show us the very best of what Mapula has to offer. His passion for the bush and all the creatures and plants there within was contagious. Even after having done hundreds of safaris both Amandine and I learnt a whole pile more! Game was scare on our short visit but he made up for it by proposing to take us swimming in the flood water and sharing his "nature" books with us as we enjoyed tea and time-out in the bush.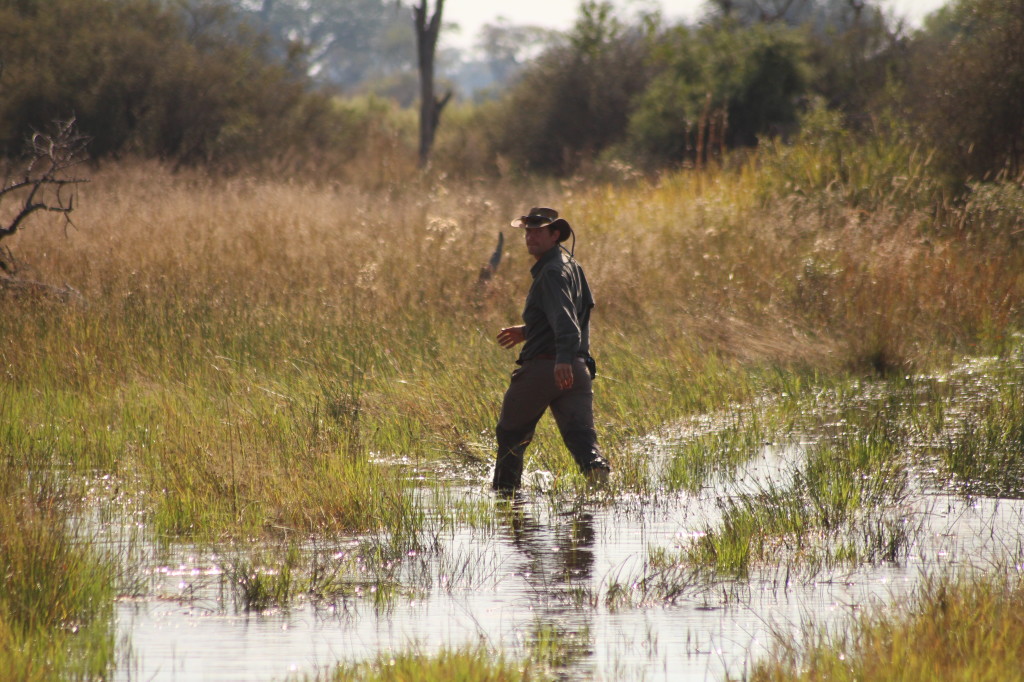 The area is generally rich in game, including Leopard, Cheetah, 2 packs of Wild Dog, Hyena, Sable Antelope, herds of Elephant, Giraffe and plains game all congregated in one big garden of safari Eden! Under the management of Uncharted Africa, Mapula has been tastefully transformed from a red-listed product to a much sought-after camp in the delta. With Eric at the helm and a well-trained and solid team I believe it will give similar camps a run for their mone
A particular mention for the swimming pool which is large enough to do a few lengths in but remains discreet at the same time. It's built in a way that it makes you feel like you are swimming in the lagoon, surrounded by palm trees and lush greenery.
There are plans to offer Hot-Air Ballooning and a fly-camp experience which we look forward to being able to promote to our clients.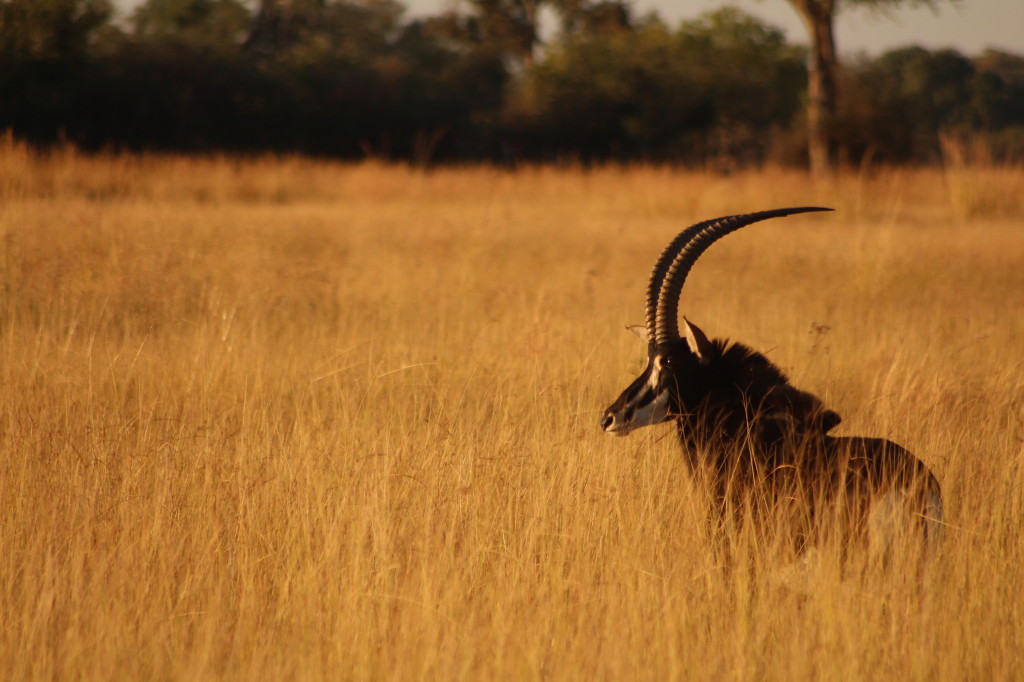 How does the camp compare to similar camps in terms of value and experience? Are there any notable special offers applicable?
I think it offers excellent value for money considering that it's a small camp on a fantastic private concession, has above average guides and is tastefully decorated in the immediately recognizable Ralph Bousfield Unchartered Africa taste, reminiscent of a bygone era.
The exception being during the month of August when a peak surcharge is applied. Further reduced long stay rates are available at Mapula when it is combined with Meno A Kwena – speak to your local expert.
How would you combine this camp in an itinerary and why? 
I would be confident in recommending 3 nights here in order to get the full experience and to discover what the concession has to offer completely. My suggestion would be to combine it with Savuti, Khwai, Makgadikgadi and of course Chobe, which fits into most itineraries.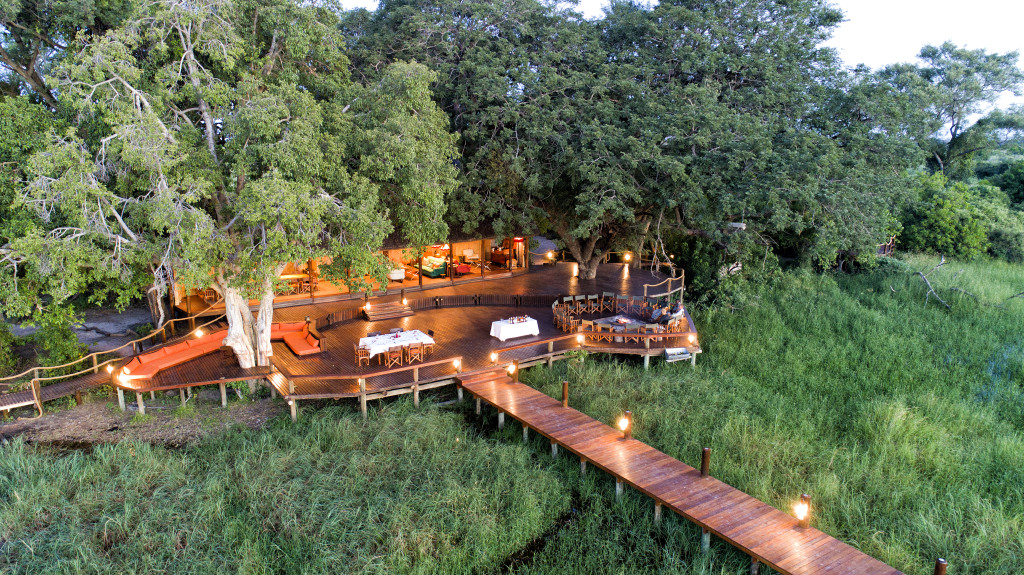 What type of clients does this camp suit and why? 
1 Unit is suitable for families: Consisting of 2 rooms separated only by a curtain. Each room has its own bathroom and outdoor shower.
As it is an intimate camp, I would suggest it to honeymooners and couples seeking peace and quiet.
The adventurous because Mapula can offer off the beaten track activities such as swimming in the fast-flowing flood waters that quickly fill the dusty tracks or having an afternoon siesta on mattresses out in the wilderness. The ballooning and fly-camp activity will appeal to this market once operational.
How does the seasonality of the area change through the year and what effect does it have on a visitor's experience, with specific reference to wildlife and activities?
The camp is set on a permanent lagoon. This makes fishing and boating possible all year long. However, the lagoon is home to a large number of happy hippos so if the water level goes down too much those activities would be suspended.
The camp being near the panhandle receives the first floodwaters of the year so they can start their mokoro activities earlier than those camps further down. The mokoro station is not in front of the camp. It's a 10-minute drive to the jetty. Although we enjoyed the activity, the water was still pretty low so we were wrapped up in cobwebs to start off with! As the water levels rise it will become more pleasant.
When the flood comes down the area where the camp is situated becomes an island. This means that sometimes there's good game in the immediate vicinity…. and sometimes not, the result being that guests may have to drive further afield in search of the herds.  During high flood levels, it may be advisable to combine it with another game rich area within the delta e.g. Shine, Splash…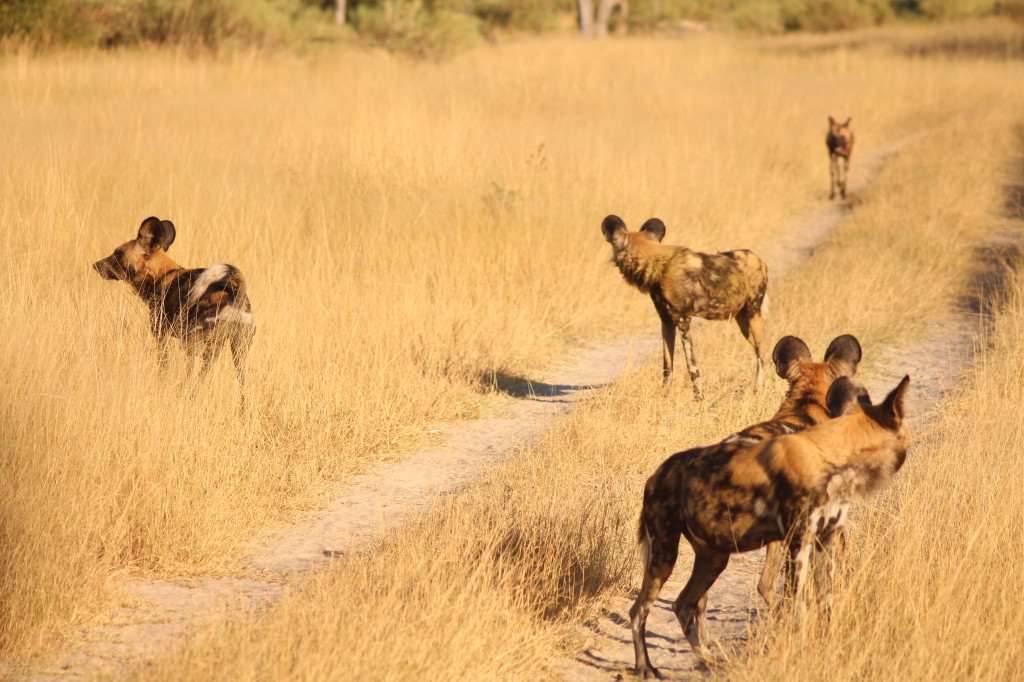 Are there any areas that could be improved? Are there any issues that could impact guests experience that should be highlighted to help manage expectations?
The food was imaginative, of good quality and nicely presented however the quantity for the first lunch we had was insufficient. Sundowner snacks were not original and could be improved – biltong / nuts / dried fruit.
Eric, the manager is running a good show. The staff seem genuinely happy to be working together and the service was attentive without being overbearing. They have kept 1 or 2 staff members on from the old camp. They clearly know the area intimately and you can tell that they love the area and are delighted to share information and stories with the clients.
Safari Destinations itineraries showcasing this property:
The combination of a mobile safari with time-out at a lodge or camp on either side provides the best of both worlds. There is time to get dirty and experience all the action up close and personal, and  time to dust off, relax and indulge in some modern comforts.
Ilala Lodge is conveniently located in close proximity to the Victoria Falls Hotel for afternoon tea, the local market for some shopping and the mighty falls themselves. Ilala is well known for having one of the best restaurants in town.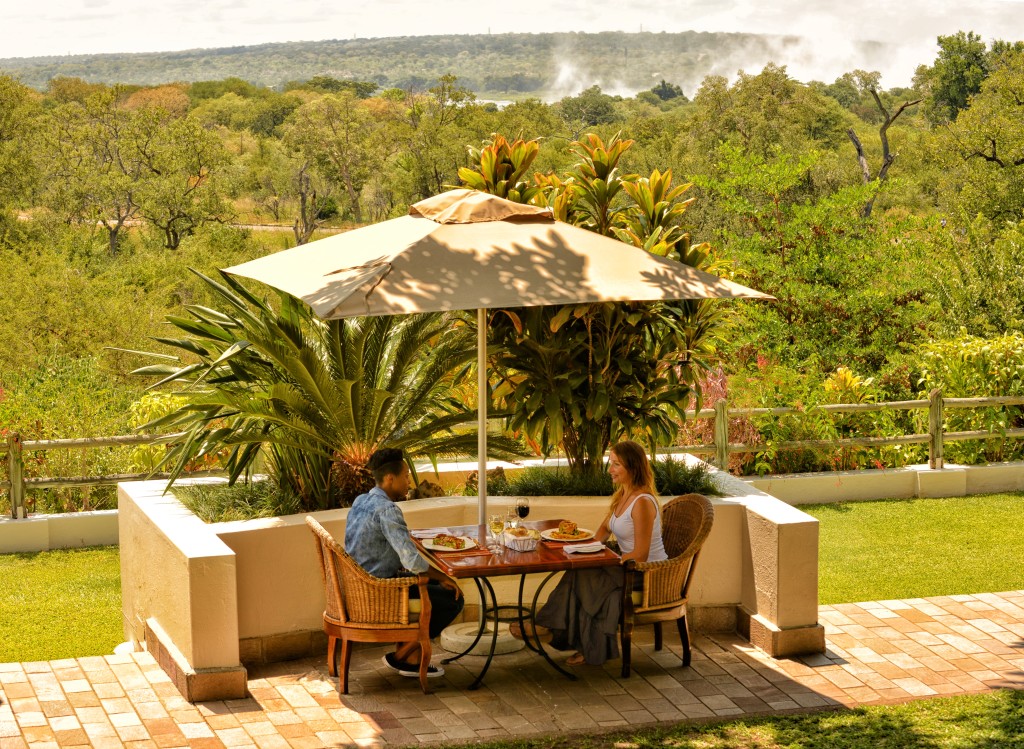 The Bush Ways Fully Serviced Safari is glamping at its best, an experience of the wild in comfort, covering some of the prime wildlife areas in Botswana, including the Chobe Riverfront, Savute marsh & Moremi Game Reserve.  This is the perfect balance of adventure, relaxation & comfort with all camp chores taken care of for you.  You'll enjoy a luxury camp set-up for you on arrival, including walk-in tents, en-suite bathrooms, comfortable camp beds and a guaranteed a window seat on game drives.
The mobile portion of the itinerary is easy to book and there is still availability for 2018.  Select departures run with German or French-speaking translators.  Click on the below to read a firsthand account from one of our experts.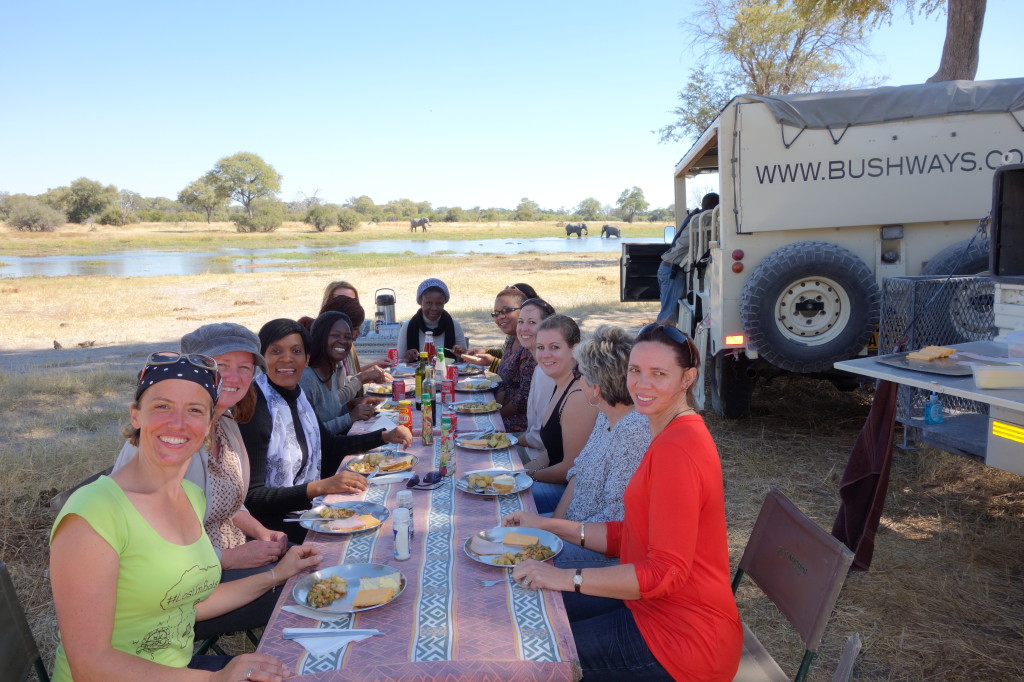 No safari to Botswana is complete without a fly-in to the Okavango Delta to view the waterways from the air and glide through the channels on a mokoro. Oddballs Enclave is an old classic whose style and intimate atmosphere works well in combination with the mobile safari.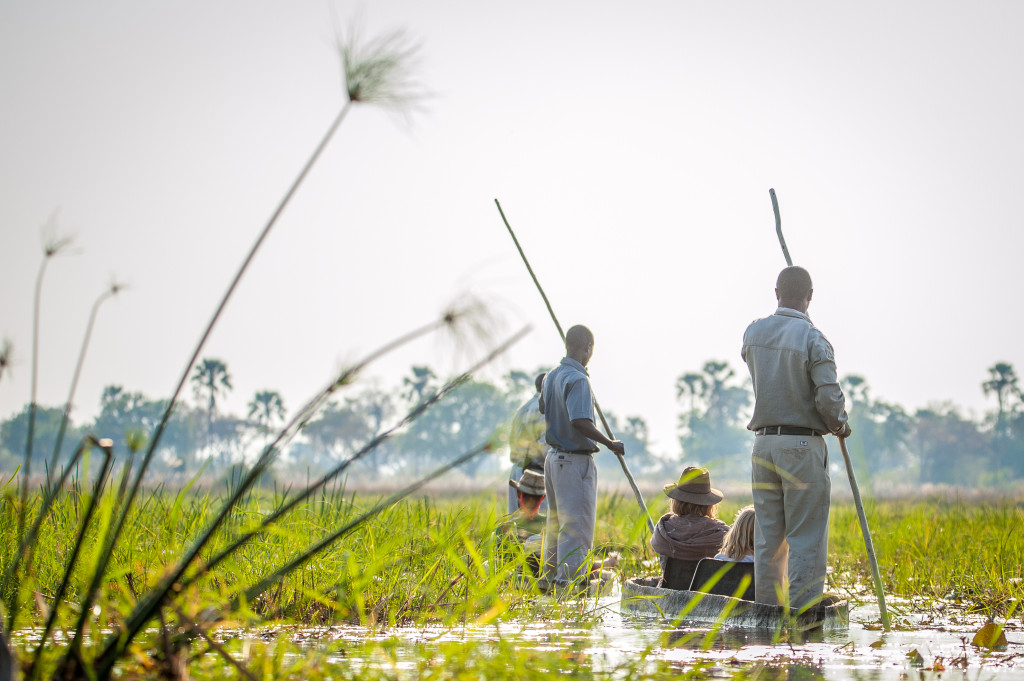 This safari offers excellent value for money !
Last but not least, we are passionate about mobile safaris because…
the guides are among the best and get to know their clients over the course of the safari, focusing on their interests and building on their knowledge.
travellers get to experience more of the country when they drive between locations, making it as much about the journey as the destination.
mobile safaris give you access to exclusive campsites in prime wildlife areas, and the flexibility for an extended exploration of areas en-route between locations.
mobile safaris take travellers out of their comfort zone, creating memories to last a lifetime.
mobile safaris offer a more intimate wildlife experience than most lodge stays.
mobile safaris offer great value for money, catering across all comfort and budget levels, and can be booked privately for families and small groups.
Click here to read more about the mobile safari experience: https://www.safaridestinations.net/we-get-around/bush-ways-safaris-mayonnaise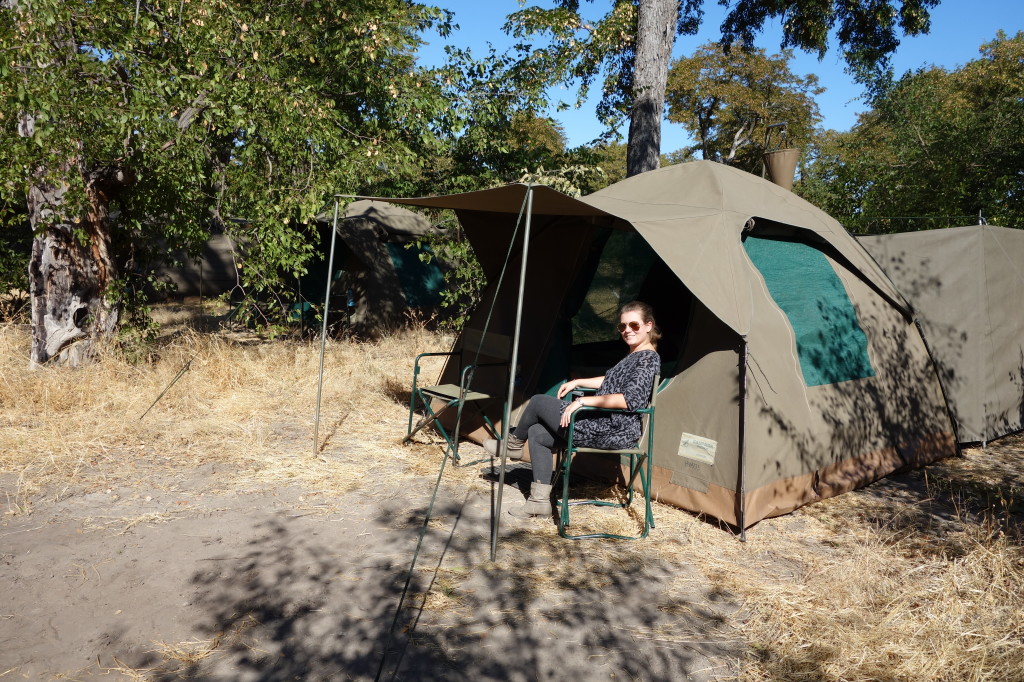 Set in the heart of the Okavango Delta, the renowned and brand new Duba Plains Camp is a wildlife haven and the perfect place to visit year-round.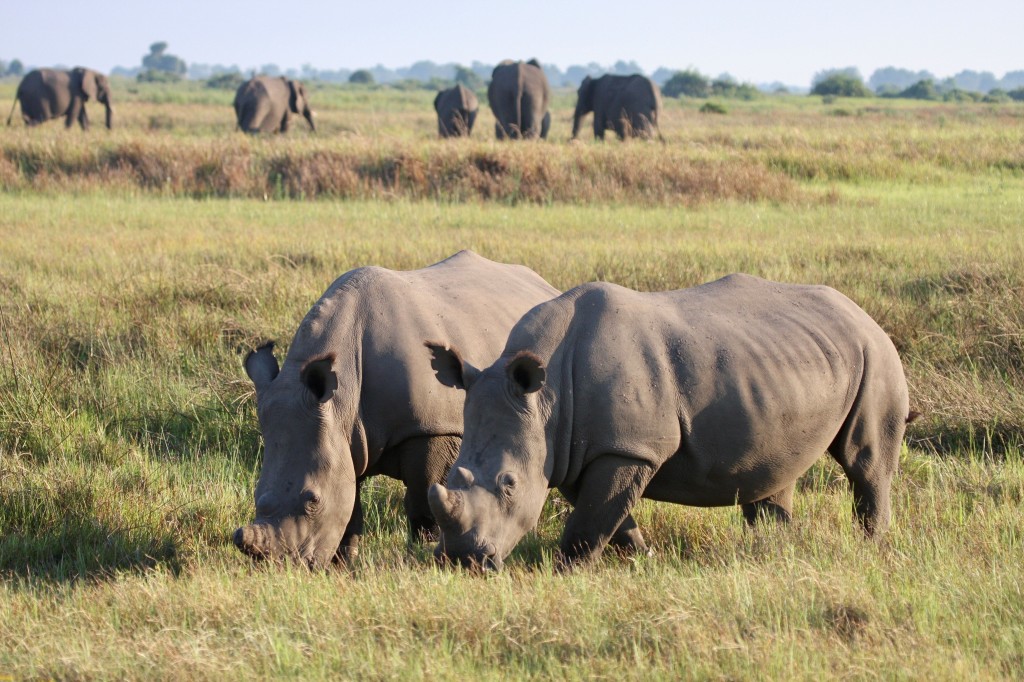 The constraint of the deep permanent waters of the delta means the wildlife on the 77, 000 hectare private reserve remain here across both wet and dry seasons. A matrix of palm-dotted islands, flood plains and woodland, one of the most beautiful concessions in the Okavango Delta.
Game viewing was mind-blowing, my short 24 hour stay in early January was filled with great sightings.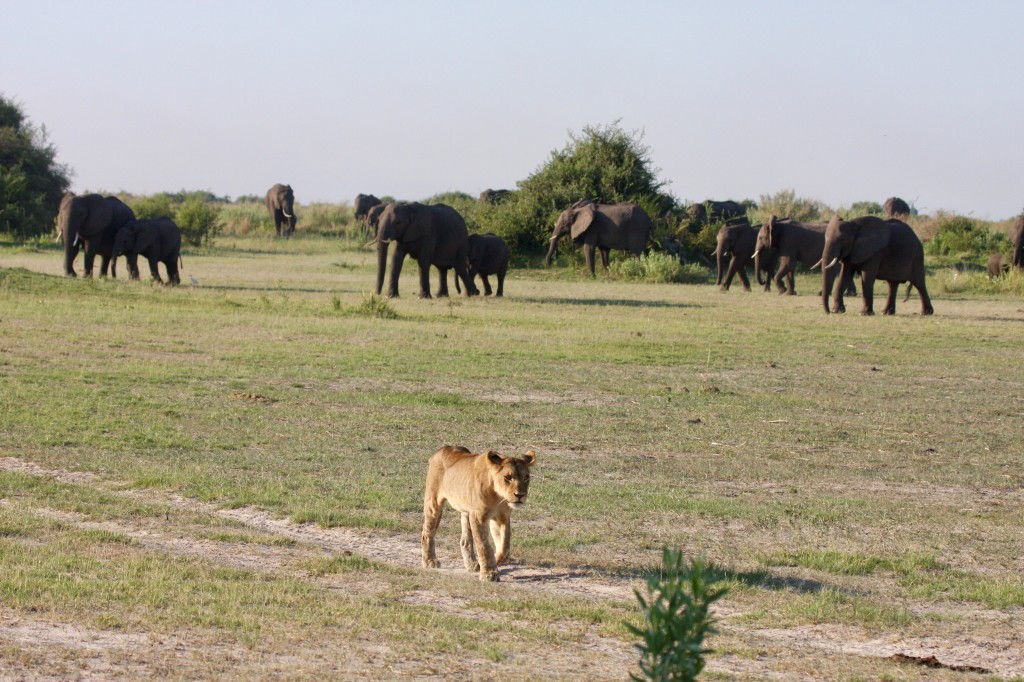 An enthralling experience from morning till night. Thank you to Great Plains & the managers & staff at Duba for hosting me last weekend. I was absolutely blown away by every aspect of my stay, in particular the surprise evening in the interactive kitchen, a truly unique experience, where chef Herrmann managed to captivate and entertain while preparing an array of gourmet dishes.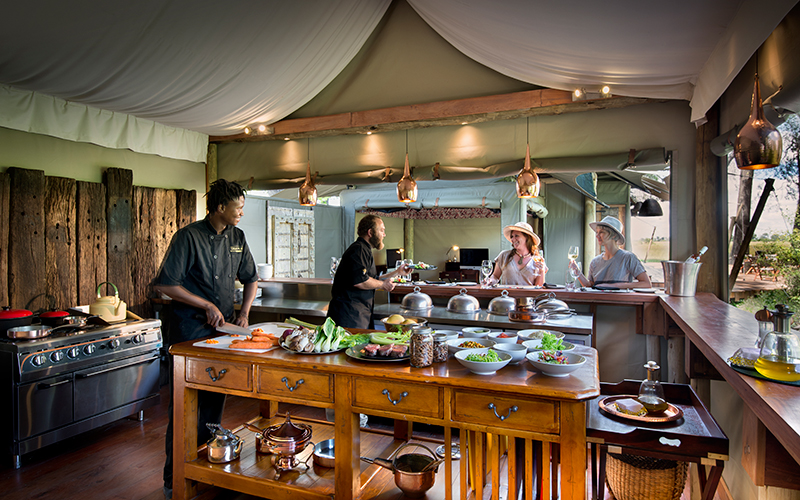 Quick Facts:
Belongs to Great Plains Conservation
Five tented rooms, max 10 guests
Activities: early morning and late afternoon/evening game drives, boating (water levels permitting)
If your client is looking for a unique, cozy, romantic and chilled camp, then Pelo is the answer.
Most of these requirements will already be met as the little aircraft descends over the palm tree dotted, flooded landscape of the Jao concession. Your eye gets caught by a tiny island in the shape of a heart; the Setswana word for heart is PELO.
All 5 tents are on stilts facing the water, the intimate terraces open up to the safari wonderland of the deep Delta and are filled with the beautiful cacophony of birdsong.
Pelo is a water camp, meaning there are no vehicles on the island. It therefore combines superbly with productive land camps in Khwai, Moremi Game Reserve or Savute. This camp is a little jewel and shines well at the end of a safari.
Here you come to glide silently over Delta Waters in a Mokoro and explore the endless diversity of the floodplains by boat. Most importantly you come to chill and enjoy yourself and the universe – it should also win the prize for the most stunning pool in the Delta!
Jao water levels vary greatly, your safari consultant will have the best advice for you. Pelo sits in fairly deep waters, which dry out last in the Delta – another reason to include Pelo in your next itinerary!
FACTS ABOUT PELO
Pelo is run by Wilderness Safaris as an Adventures camp.
Activities on offer include mokoro trips, boat based game viewing and seasonal catch and release fishing.
The camp has five guest tents, complete with a covered front veranda, and both an indoor and outdoor shower.
Pelo is open annually from 1 March to 30 November.