Monthly Archives:
May 2017
By now you'll probably be aware that we've had plenty of rain this year in Botswana…so ok, you might ask…but…
What does this mean for a safari in 2017?
Let's start with the Okavango Delta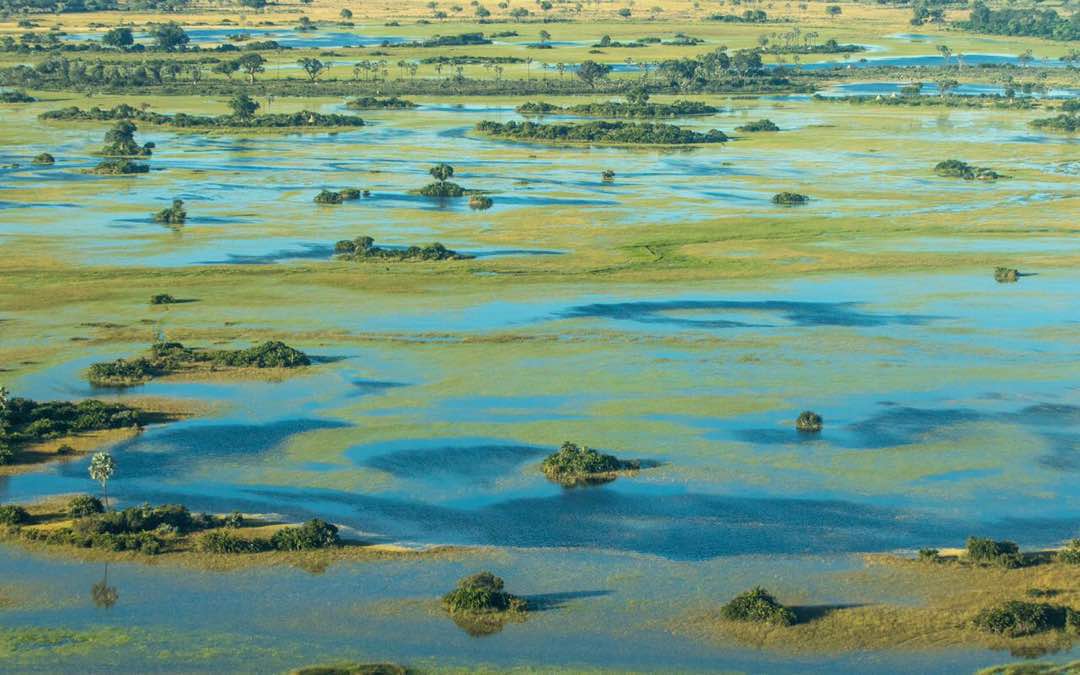 Okavango Delta in full flood, source: Chase Wells (Pilot with Wilderness Air)
Normally we like to tell people that local rainfall isn't so relevant for what happens in the Okavango Delta, as compared to what water comes down from the Angolan highlands with the annual flood.
We'd then explain how it takes several months for all that water from Angola's green season rains (Nov – March) to travel sloooowwwllyy through the Delta's alluvial fan, where it will eventually 'burst the banks' of the delta's permanent waterways & spill out into the seasonal (see that key word, seasonal) floodplains. Normally, we expect this to start happening in April / May.
Well, this year we had SO MUCH local rainfall that the floodplains filled themselves up with surface water, before the permanent channels had much chance to be fed with water from Angola and do the job all on its own. Since mokoro activities are often conducted in seasonal floodplains, because they're safer than permanent channels will be when peak flood deepens them (they're nice open spaces with plenty of hippo-free shallow water) having these floodplains fill ahead of time meant that many camps which stopped offering mokoro activities late last year due to suitable floodplains drying up, have already resumed them.
Will it last?
Well, for that we need to see what happens with the 'main' flood from Angola. Reports from pilots flying over the Okavango are that the main 'push' from Angola's floodwater hit the Jao concession in the northern delta around Easter, and has now reached the southern delta, around the Nxabega / Kanana area. How long those high water levels last will depend on a number of factors: whether we get any more flood water, and how hot September & October get in order to speed up the rate of evaporation later in the year. Having all that rain water around already means that the 'main' (flood) event becomes a bit less relevant than normal in determining when mokoro & boating activities can start for the year. Generally, the best bet for mokoro & boating activities in the delta is to from May travel until September, however certain camps can offer these activities year-round and if you're unsure, our dedicated consultants can advise on which these are.
On to the Chobe Riverfront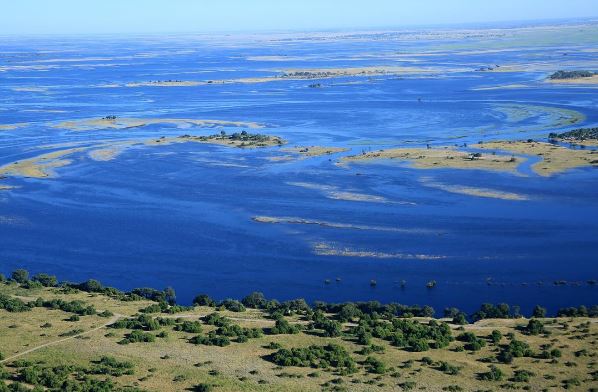 Chobe shot: Chobe Floodplains as of (23.04.17) source: Elephants Without Borders
The Chobe River got plenty of water this year & peaked around Easter (levels are now slowly dropping). This means that certain parts of the riverfront, such as Puku Flats, Lechwe Flats and Kabulabula have been cut off from the main game drive network thanks to rising water. Given these areas are generally more celebrated for their birding, this doesn't affect the 'big game' viewing by road, and birders will still see plenty anyway. As the Chobe Riverfront is known for huge herds of elephants, the increased surface water elsewhere in the bush means that breeding herds don't 'need' the permanent water of the Chobe River to quench their thirst. Elephants are quite clever mammals, and they know that the sooner they hang out in big numbers on the river, the sooner they eat all the 'good stuff' that they'll need later in the winter. As a result, it'll take a little longer into our winter months this year to start seeing the massive congregations of breeding herds along the water which have become an iconic landmark of Chobe. Despite this, Chobe's predators are still out and about, and the lion population on the Riverfront continues to do well.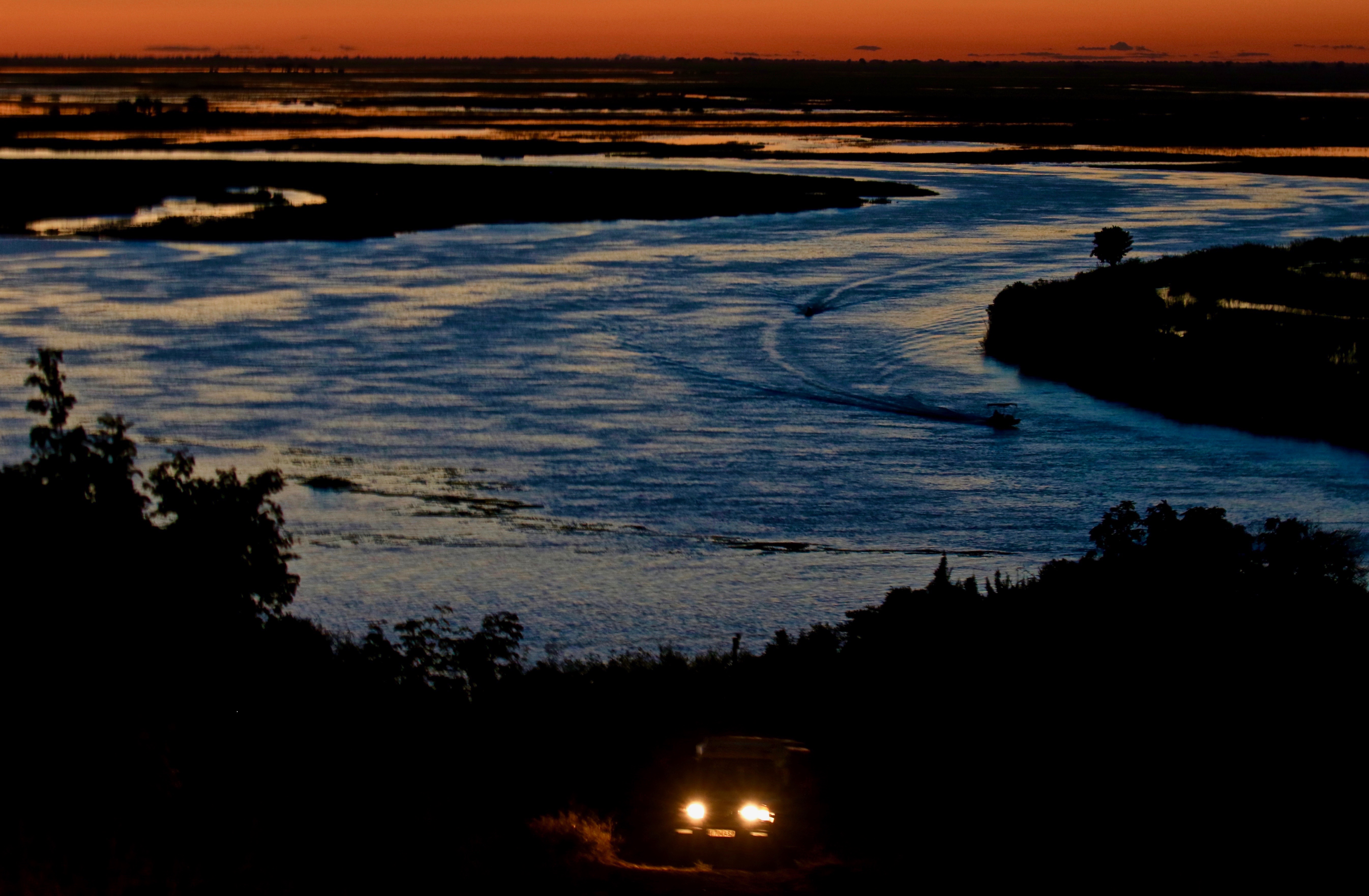 and the Linyanti?
As with the Chobe Riverfront, the Linyanti is also known for its large numbers of elephant, who will also take a little longer to be spotted in huge herds, thanks to the same phenomenon described above. Certain concessions in the Linyanti feature thicker bush than others, so the later rainfall creates denser vegetation, which may result in more challenging game viewing in some areas until later in the season. The waterways in the Linyanti are affected by different processes than the Chobe and the Delta again, so while the Savuti channel has rainwater in it, we'll need to wait a little longer to know if there'll be enough of a push from the Selinda Spillway and Kwando/Linyanti rivers into the Zibadianja lagoon to get it flowing again this year. Scientific theories abound that the Savute channel is also affected by tectonic plate movements, and given that Botswana had a pretty sizable earthquake near the CKGR a month or so ago, we'll wait to see if there's any knock-on effect for what happens in the Savute Marsh this year.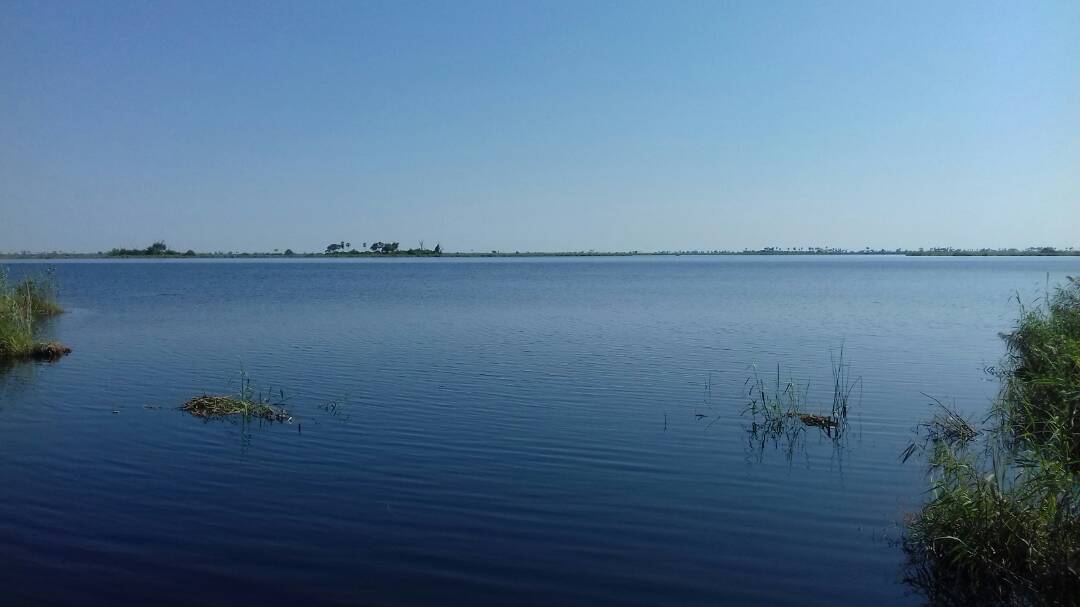 Water levels in the Zibadianja Lagoon as of (12.05.17) source: Storm Keen
What about the desert areas?
Let's start with Nxai Pan. The zebras stuck around longer than usual, but as of a few weeks ago, have finally started their slow saunter back to the Chobe Riverfront. All that rain resulted in a hippo (of all things!) making the waterhole at Nxai Pan Camp his home. On the Makgadikgadi Salt Pans, there's enough surface water that Jack's Camp guests have been taking their sundowners ankle-deep in water and huge numbers of flamingoes have moved into the pans for nesting. Uncharted Africa's Ralph Bousfield suggests the flamingos may now be semi-permanent residents in the area for the next few years. The affect on activities on the salt pans is yet to be seen, however quad biking and sleep-outs are unlikely to be on offer in the next few months. All that water means the zebras will be slower in moving down to the Boteti River this year and they may be spotted around the salt pans for a while longer yet.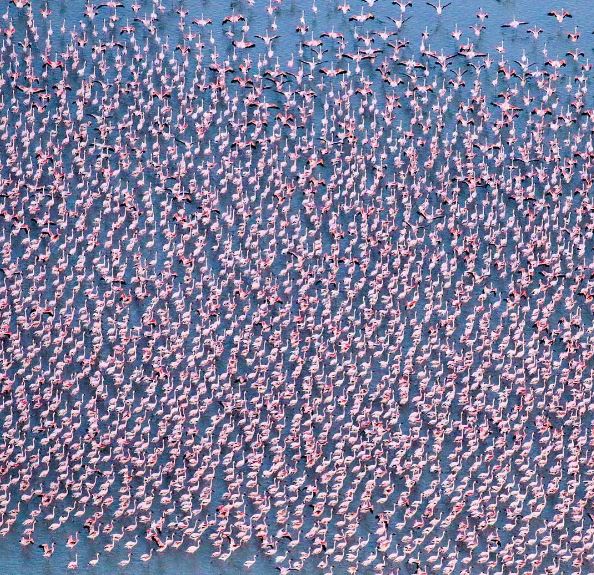 Flamingoes near Kubu Island: Uncharted Africa via #bushboundgirl
Can't remember it all?
Don't worry. That's what we're here for. We'll happily advise you on a case by case basis as to what camp and area best suits your requests for travel, depending on your clients' interests. While all these un-anticipated natural changes are what makes a safari to Botswana so exciting, we can still recommend the 'best bets' based on our personal experience for delivering the experience you're after.