Monthly Archives:
February 2020
We all know northern Botswana and the fantastic wildlife areas of the Chobe and Okavango. But did you know that Botswana has a 'toe' in the south that is also a phenomenal wildlife haven where cheetah are seen almost every day, 92% of the year is rain-free and there are eight rivers for plenty of grazers to thrive?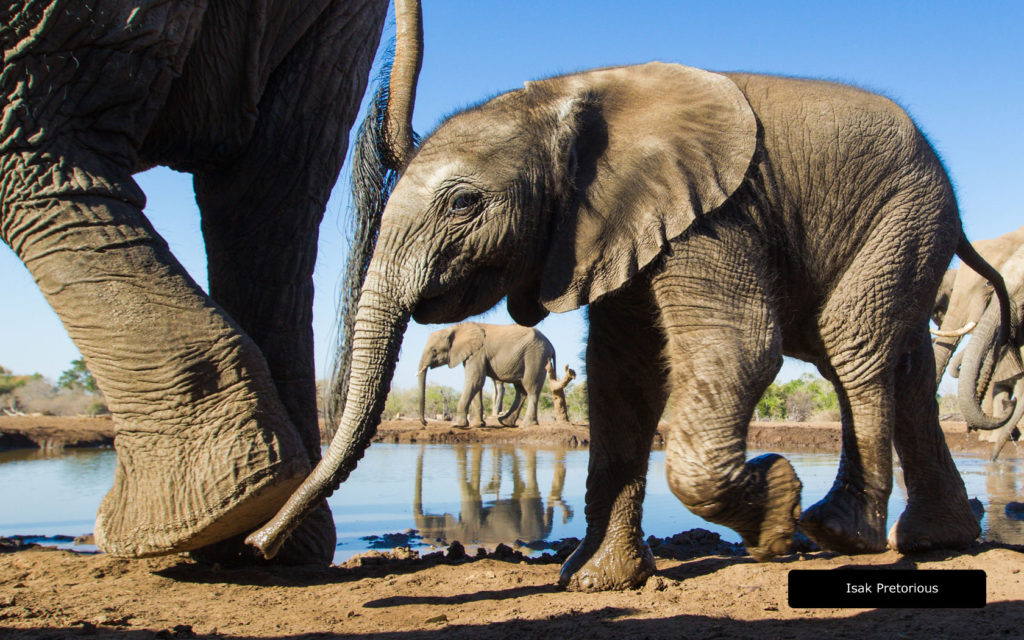 Yes, Mashatu Game Reserve is in the part of Botswana that juts out to share a border with Zimbabwe and South Africa – just like a little toe! Here you find 29 000 hectares of unfenced private land – not a concession but privately owned by three generations. Over decades, careful land management has resulted in regular sightings of leopard, lion, cheetah (14 new cubs were born in 2019 alone), brown hyena, bat-eared foxes, African wild cats and honey badgers. Kills are also often observed as the wide-open plains lend themselves especially to cheetahs' and lions' hunting styles. We agree with Mashatu's claim that they, 'sell goosebumps' and their exciting predator action is enough to give you (never mind the poor antelope!) plenty of goosebumps!
Mashatu is home to at least 700 giraffe and the largest recorded herds of elephants on private land in the world – between 200 and 300 individuals have been seen moving together. Bird nerds should look out for unusual species like Meyer's parrots and green parrots. When it comes to spotting these animals and birds, you're in the safe hands of the Mashatu guides, who have – on average – 14 years of guiding experience each. The trackers sit at the back of the vehicles so they can interact with the guests in the back rows. Once they've got five years' tracking experience under their belts, they can move upfront.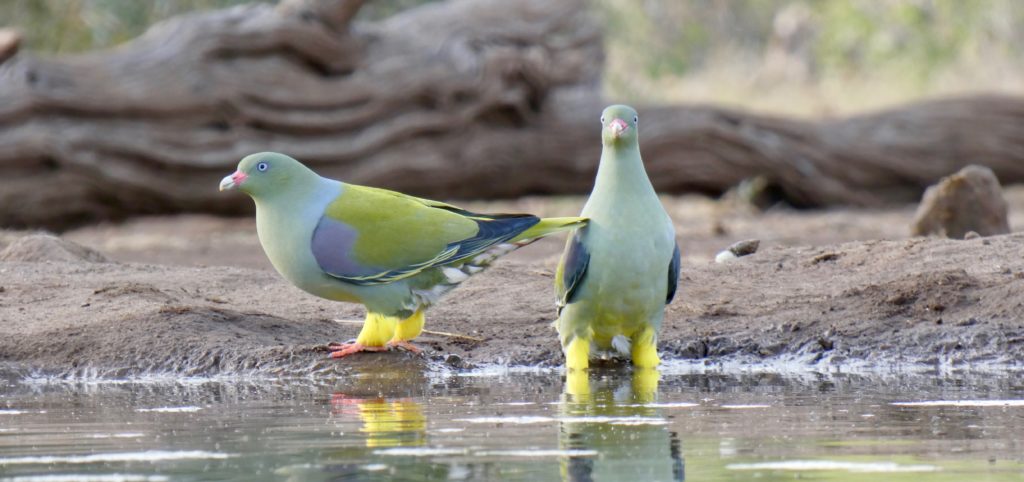 In addition to game drives, there are multiple other ways of seeing Mashatu. Cycling safaris are easy because they follow the flattened elephant tracks (there is an age restriction of 12 and a back-up vehicle follows at a distance of two kilometres). Intermediate riders (must be able to canter with confidence) can saddle up one of the over 40 horses on the property and walking is also available.
If guests don't feel like breaking a sweat, they can watch plenty of game come down to the underground hide where a professional photo guide is available to help them make the most of their cameras and phones. Beanbags, tripods and mounts are all for guests' complimentary use.
Before BTTE 2019 in Kasane, we had the opportunity to do a fam trip with agents to Mashatu, where we were hosted for two nights by Kelly Evans. This is easily a 4- to 5-night stay destination as there is so much to see and do here.
We loved being on safari in this secret corner of Botswana and recommend incorporating it into an itinerary for your clients for the following reasons:
Flight connections between Mashatu and the Okavango Delta are now easier than ever, with seat rates available to travellers. It's now much more convenient and cost-effective to fly into the south of Botswana.
Botswana Immigration – if you're flying in from Zimbabwe or South Africa – is done at Limpopo Valley Airfield, where you'll be queuing with a maximum of 12 other people. Our group had the immigration counter all to themselves and were done in 15 minutes. Of course if you're flying from the Delta, you skip this step.
The game viewing is phenomenal. We saw two cheetah kills in two days as well as mating lions, stalking leopards and plenty of plains game. Kelly still felt the need to apologise that it was 'quieter than normal'!
The variety of activities and size of the area make it a natural fit for a longer, more relaxing stay. In two days, we did two game drives, a bicycle safari and a morning in the photo hide, and STILL didn't have enough time to get to the area's fascinating archaeological sites or the horse-riding excursion.
The photo hide isn't just for professionals. Superb Mashatu photo host, Aubrey, showed our group how to make the most of their iPhones for photography and composition – and we learnt about settings we never knew existed.
With three properties on offer at different levels of budget, there's a camp or lodge to suit everyone. Opt for Mashatu Tent Camp for entry-level accommodation, Mashatu Lodge for mid-range clients and Mashatu Euphorbia Villas (will open in May 2020) for those who want to splurge. The villas will have heated plunge pools, Wi-Fi and air conditioning plus views over the landscape.
There's no 'real' Green Season here. You'll find carpets of wild flowers from January to March but the grasses are still short and the rainfall is much less than in the rest of the country, making it a great option for small groups continuing to the Okavango Delta on private charter, or just doing Mashatu as a stand-alone.
The landscape and habitats are totally different to northern Botswana, lending a fantastic contrast to the Okavango Delta and Chobe National Park, both in terms of expected wildlife sightings and the landscapes to enjoy it all from.
If you want goosebumps and a huge thrill, Mashatu might be the place to find them!
Mashatu forms part of our 9-nights Best Kept Secrets Superior package – see how to link the Delta, Mashatu and the Victoria Falls for your clients here.
… OR KEEP THE SECRET TO OURSELVES?

Imagine a place with trees so beautiful they make you 'treedrunk',
Imagine a place where around every corner a different antelope can be discovered,
Imagine a landscape diverse and exciting, from river beds and sandy beaches to open grasslands and forests,
Imagine majestic elephants wandering in front of the bright red sandstone of the Chilojo Cliffs,
Imagine a completely untouched wilderness,
Imagine a community that understands the importance of protecting their heritage, their environment and especially their trees (the people in the Mahenye village rather walk for kilometres to collect firewood than cut down the trees around them),
Imagine a man who understands that for the local population to care about protecting wildlife, they have to benefit from wildlife. Clive Stockil is this man; he is the founder of Chilo Safari Lodge. Clive has dedicated his life to solving human-wildlife conflict. He is the father of CAMPFIRE (Communal Areas Management Programme for Indigenous Resources). He explains it this way: "If you are a conservationist, your problem is all about space, so deal with human pressures first. CAMPFIRE has turned conflict into co-operation and everyone has benefited. The community is happy, the parks are happy and the animals are happy. Everyone wins."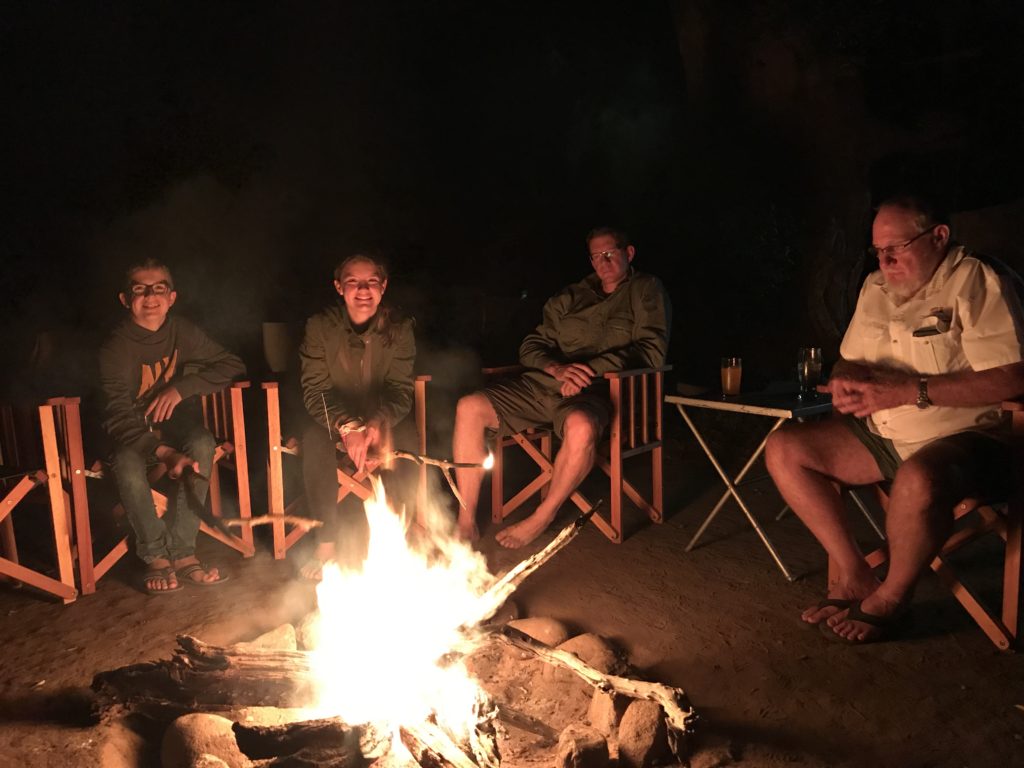 Gonarezhou means 'The place of elephants'. There are special places in Africa where you truly feel at one with nature. Gonarezhou is one of them. I was blown away by the diversity of fauna and flora.
The remoteness of Gonarezhou is a mixed blessing. Access to Gonarezhou is easiest from Harare via small aircraft. The flight takes around 90 minutes and arrives in Mahenye, which is the closest airstrip to Chilo Gorge. Clients flying in from Johannesburg are recommended to fly with Federal Air into Buffalo Range (currently two weekly flights on Mondays and Thursdays); the road transfer from Buffalo Range to Chilo is about two hours long.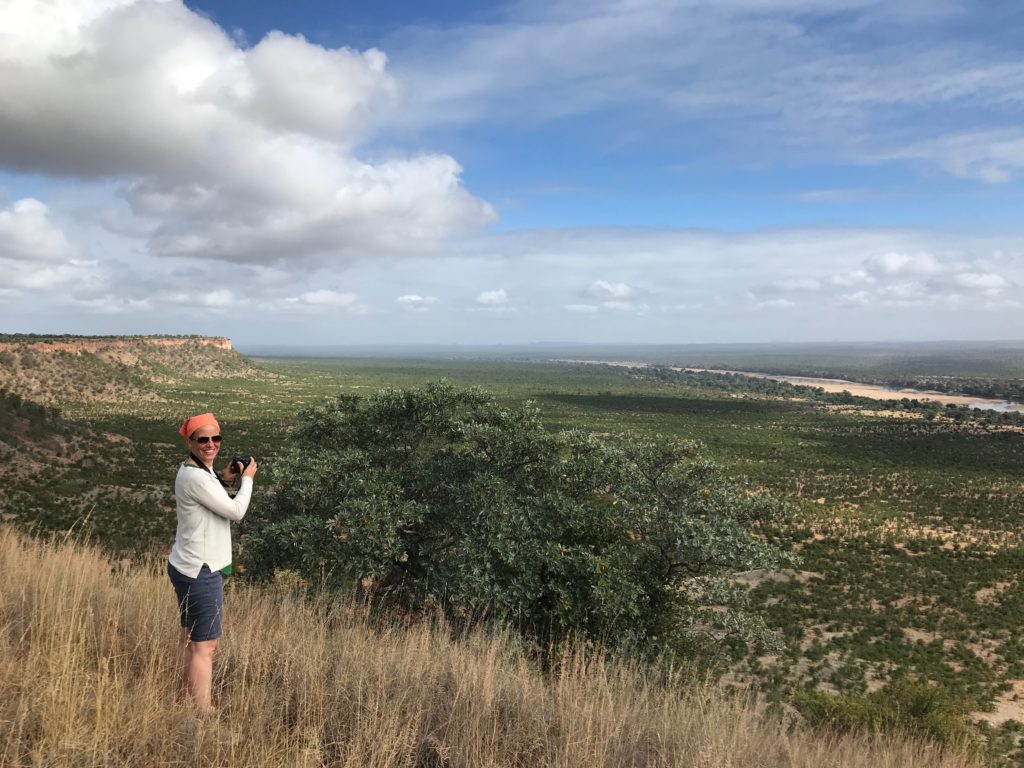 Gonarezhou is the place to be if you want to be 'treedrunk' after only an hour of safari, never mind the multitude of birds we saw, the incredible variety of antelope, buffalo, crocodiles and elephants. Just the trees alone are intoxicating…
Imagine every few hundred metres a beautiful baobab, thick, tangled riverine forests full of jackalberries, bizarrely bent rain trees, stoic leadwoods, ruffled African mangosteens… It's almost too much to process!