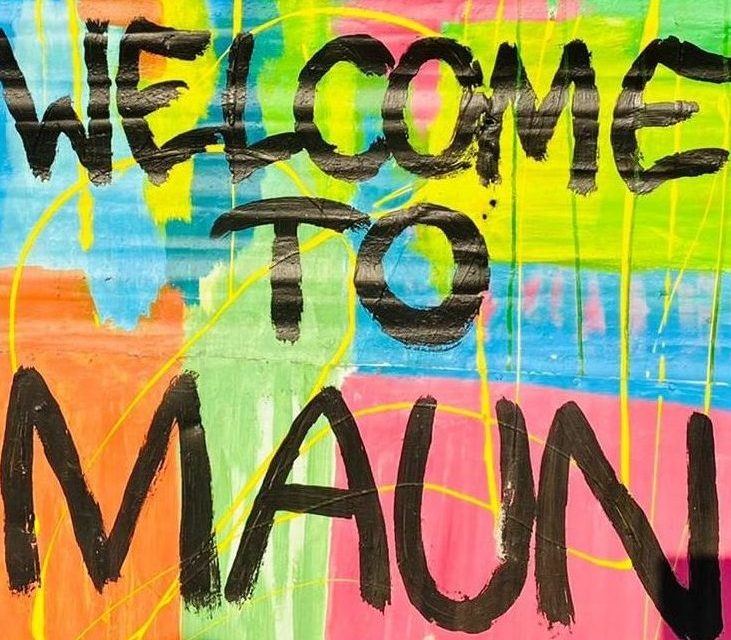 Maun is becoming more and more of a popular hot spot in Botswana! This cosmopolitan village, home to many people from all over Botswana and the world, showcases its diversity in what is on offer to the traveller. Restaurants cater traditional Setswana & international cuisine. Cultural tours and art exhibitions give you a glimpse of life in Botswana, a perspective often hidden to the average traveller. Breweries creating local beer and gin tantalise the taste buds. Stay for more than just a few hours in Maun! Overnight and check out these amazing cool things to do in Maun, activities that we have chosen especially for you and your family.
THE MAUN IMMERSIVE CULTURAL TOUR
The locals agree that this is what has been missing in Maun. This tour offers an opportunity to visit all the cool and interesting parts of Maun, to get up close and personal with the locals instead of just 'a hello' and 'goodbye' at the airport! This Immersive Cultural Experience is about getting to know the ways of life of the Batswana, learning about our customs and traditions, while having your host share first hand anecdotes about living in Botswana.
To learn more about our culture, explore Maun with one of our local hosts on your next Botswana Safari. www.yourbotswanaexperience.com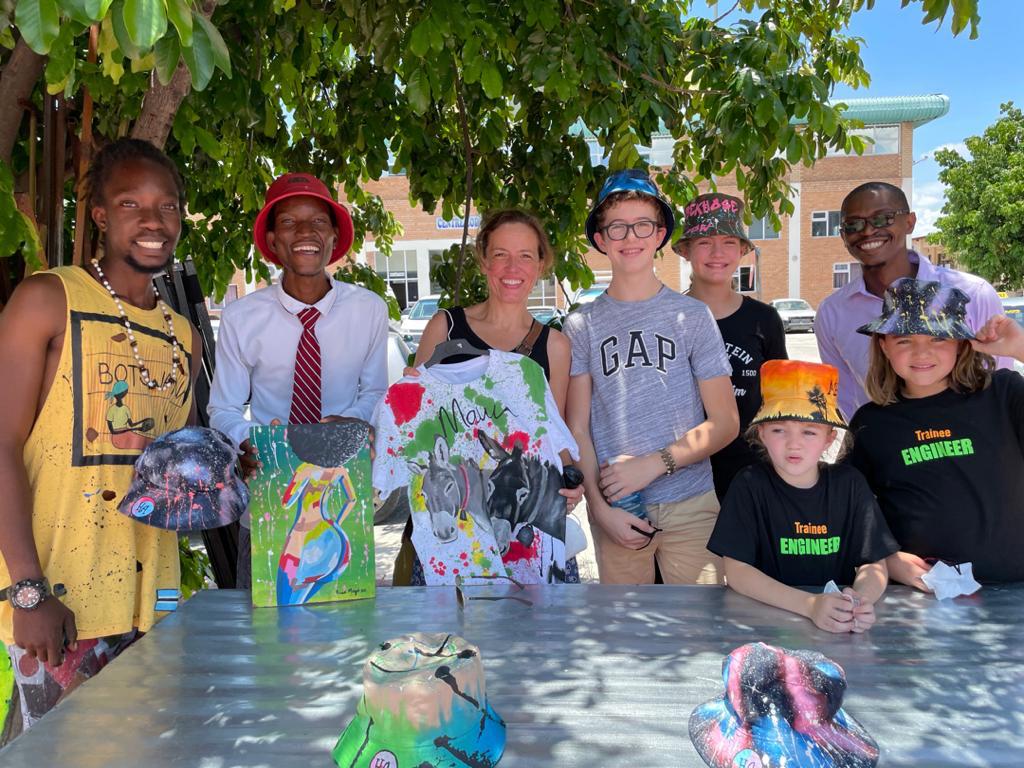 AKACIA CAFÉ
Meet Ednah Rosen, a local Motswana restauranteur and author, who is passionate about sharing Setswana culture through cuisine and entertainment. Treat yourself to Edna's local delicacies including a deliciously refreshing ginger drink made the Setswana way, Tswi (waterlilies grown in the Delta waters) or Seswaa (pounded meat) when available. If you are lucky, you may be in Maun on a night where the Café is lit up and vibing with either local poets or musicians doing their thing. Akacia Café is located next to Nhabe Museum which is currently being resuscitated and revitalised. The Museum also exhibits Botswana artists.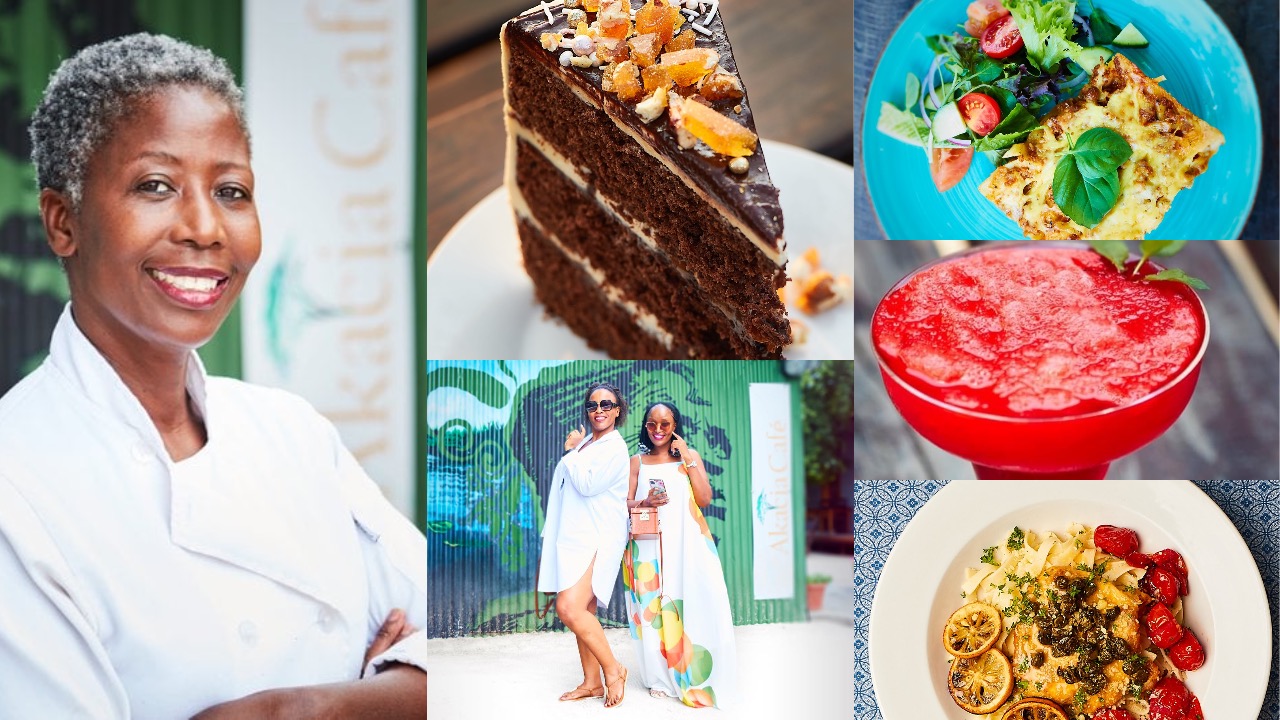 OKAVANGO CRAFT BREWERY
"A fine beer may be judged with only one sip, but its better to be thoroughly sure!" This Czech proverb couldn't be more right especially when faced with a Botswana thirst! Visit the Okavango Craft Brewery, Northern Botswana's first ever licensed microbrewery, based here in Maun. The Brewery offers a variety of unique millet craft beers, with most ingredients straight from the Okavango Delta. Here's your chance to literally taste the Delta.
In addition of making very tasty local beer; through their partnership with local NGO Ecoexist, local farmers residing in the area now have the opportunity to be linked to and benefit from a new market, offering some reward for their efforts to coexist with elephants, and creating sustainable, inclusive growth for the local economy of the Okavango region. Their products give consumers the choice to support both farmers and wildlife, while enjoying quality products. For more details go onto the Okavango Craft Brewery website and read more about their amazing community work in partnership with Ecoexist. https://okavangocraftbrewery.com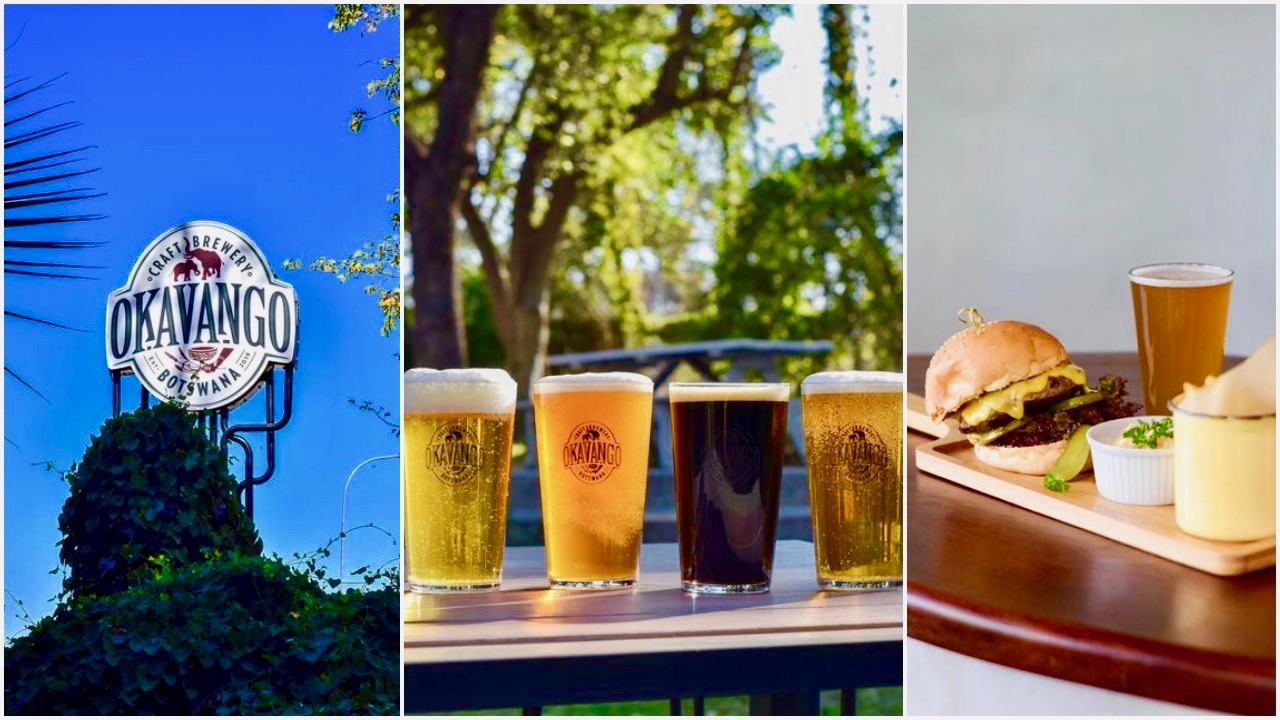 THE DUCK CAFÉ BAR
Just outside Maun International Airport, you will find the Duck Café Bar. Named after one of Maun's most historic bars from the pioneering days of this dusty hamlet, experience this fresh, funky version. A quick walk from the airport, our guests are over the moon about this new restaurant and raving about it, especially the coffee. This restaurant provides the yummy fresh juices & tasty food with produce procured locally. Pop in and see what the fuss is all about.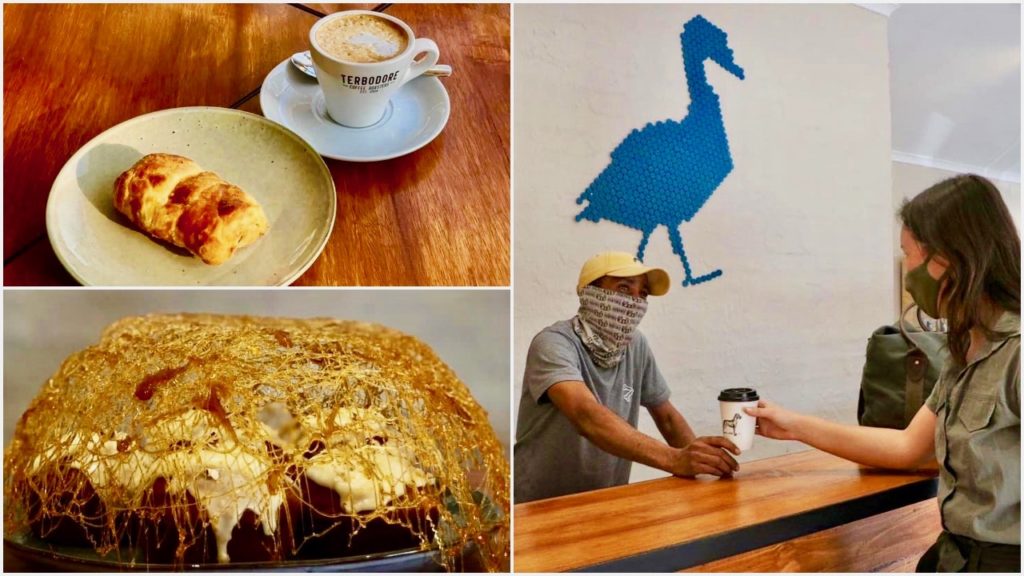 KURU ART EXHIBITION
Currently in Maun at the Duck Café Bar, the Kuru Art Exhibition offers a unique experience of viewing San Bushmen art. Using a range of techniques such as oils, linocuts, lithographs, dry point engravings as well as traditional techniques to create ostrich jewellery and prints, experience the variety of art produced by 15 artists and over 50 craft products involved in the Kuru Art Project located in D'Kar, in the Ghanzi district.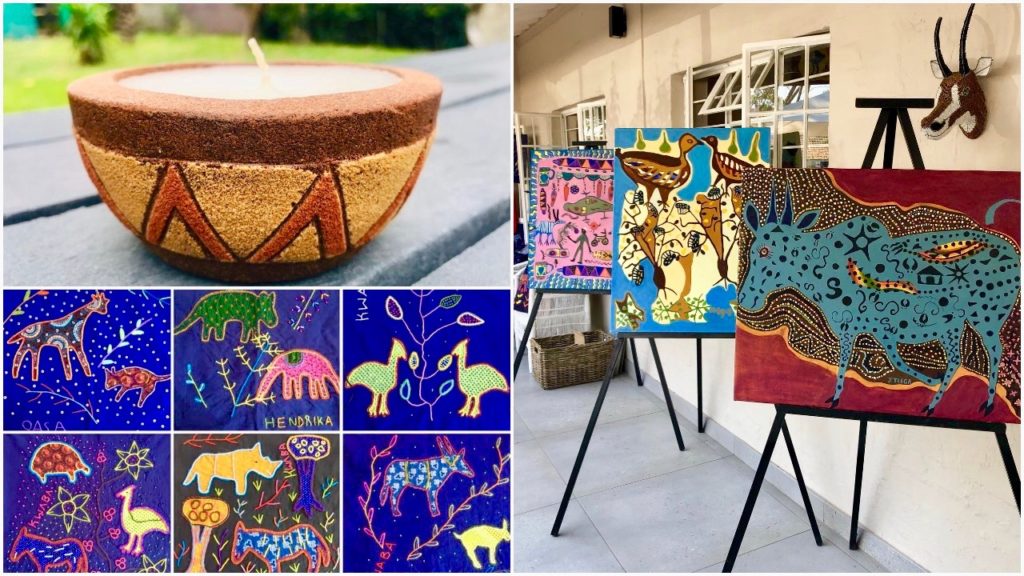 A special gift for friends and family will support a community where 70% of the population is unemployed. If, however you miss this exhibition the online shop is stocked and ready for you to do some shopping. https://craftedbotswana.com/products/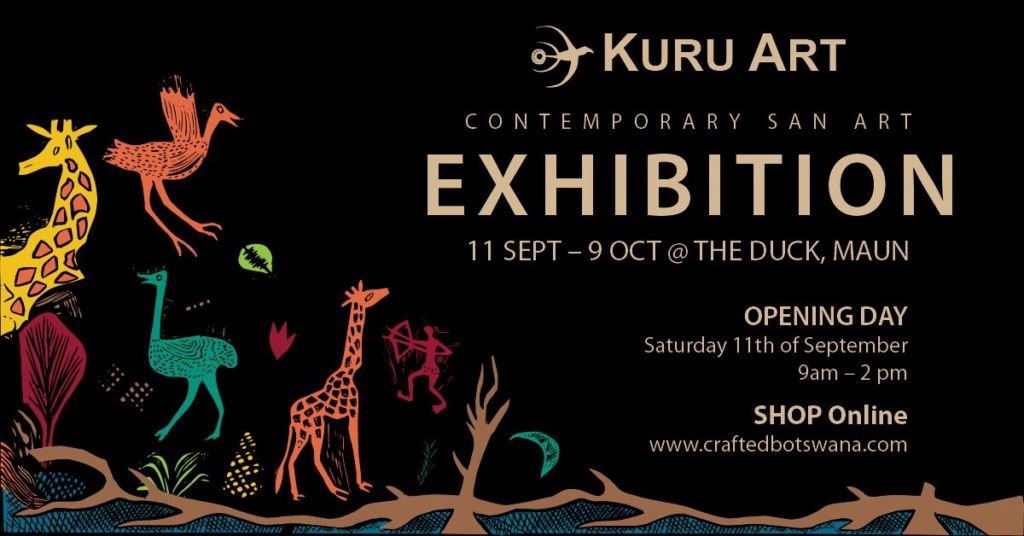 There is something our parents always told us that as kids we probably ignored: You don't realise how important something is, until you lose it.
It is well known that tourism is a critical economic development option in many countries, bringing in much needed foreign revenue. In Botswana tourism is even more important where it has been one of Botswana's key economic sectors, contributing greatly to government revenue and boosting important macro businesses.
The mighty Okavango Delta and nearby areas such as Maun, Moremi, Savuti and Chobe attract thousands of visitors annually from all over the world. Tourism supporting the communities in these areas through employment and community development and where the payment of government taxes has allowed for the provision of free schooling and health facilities.
Tourism is not just about the big destinations and properties, or the transport and flight companies. It is also about the intricate web of small businesses and entrepreneurs providing travel booking services, day trips, guiding or poling experiences as well as the many businesses that contribute indirectly to the guest experience from providing well-built and maintained safari vehicles to growing and delivering the ingredients for a delicious meal. There are the many community trusts with stakes in concessions with campsites or lodges, all part of Botswana's strategy of sustainable tourism.
However, at this point in time, not only has the regular and very welcome support of the local travel industry stopped, but international support has also waned, as the Covid pandemic wreaks havoc with economies and peoples' lives. Without any warning, suddenly there are no travellers and therefore no income impacting thousands of people who may have no work, no or reduced salaries and therefore no or limited means of supporting themselves or their families. This is worsened by the fact that there is no way of knowing when the industry will start to recover.
The Botswana people have a culture of coming together to resolve and face challenges head on, and this time is no different. In the midst of these chaotic and troubling times, we are proudly watching NGOs take the lead in communities to ensure that the most vulnerable are taken care of. Safari Destinations' own community liaison co-ordinator, Tara Theron, has been working closely with these NGOs to see how we can support them, now and in the months to come. The Government, with the support of the private sector, is going all out to support and assist in a variety of ways. One of these important initiatives is to ensure that everyone has food. We are Proudly Batswana, and are thankful to see the great spirit of BOTHO being ever present. We will continue to bring you reports of what is happening on the ground.
One of the other sayings my parents would regularly say in my childhood when things were tough or something bad happened: Every cloud has a silver lining. While 2019 was a year of drought for Botswana with poor floods for the Okavango Delta, it was a good year for the landscape of the Delta allowing land usually under water to provide more grasslands for antelope herds, more grass means bigger herds. And now in 2020, we are seeing one of the best years yet for the beautiful Okavango Delta in terms of the spectacular flooding of the Delta. The way nature has rebounded teaches us valuable lessons in recovery and hope. We hope you will come and share this wilderness with us soon.
Please don't cancel your dream-safari. Postpone. Help us protect Tourism, and by doing so, you are positively impacting thousands of lives.