Tag:
Bushman Cultural Experience
What was your overall impression of the camp?
Our handsome and very knowledgeable guide, Kyle, went out of his way to show us the very best of what Mapula has to offer. His passion for the bush and all the creatures and plants there within was contagious. Even after having done hundreds of safaris both Amandine and I learnt a whole pile more! Game was scare on our short visit but he made up for it by proposing to take us swimming in the flood water and sharing his "nature" books with us as we enjoyed tea and time-out in the bush.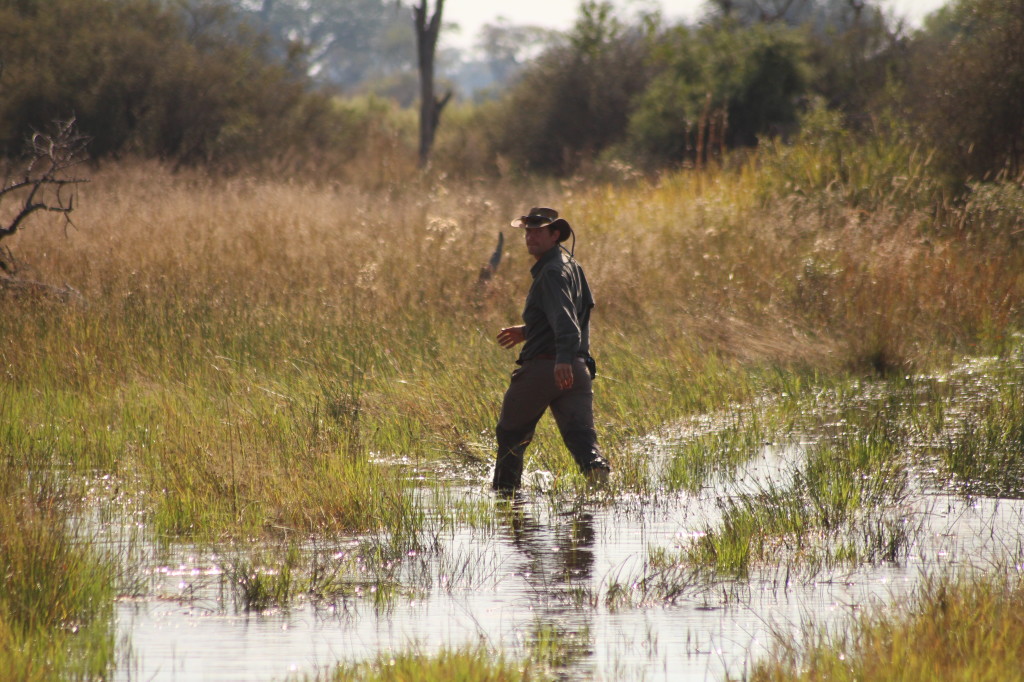 The area is generally rich in game, including Leopard, Cheetah, 2 packs of Wild Dog, Hyena, Sable Antelope, herds of Elephant, Giraffe and plains game all congregated in one big garden of safari Eden! Under the management of Uncharted Africa, Mapula has been tastefully transformed from a red-listed product to a much sought-after camp in the delta. With Eric at the helm and a well-trained and solid team I believe it will give similar camps a run for their mone
A particular mention for the swimming pool which is large enough to do a few lengths in but remains discreet at the same time. It's built in a way that it makes you feel like you are swimming in the lagoon, surrounded by palm trees and lush greenery.
There are plans to offer Hot-Air Ballooning and a fly-camp experience which we look forward to being able to promote to our clients.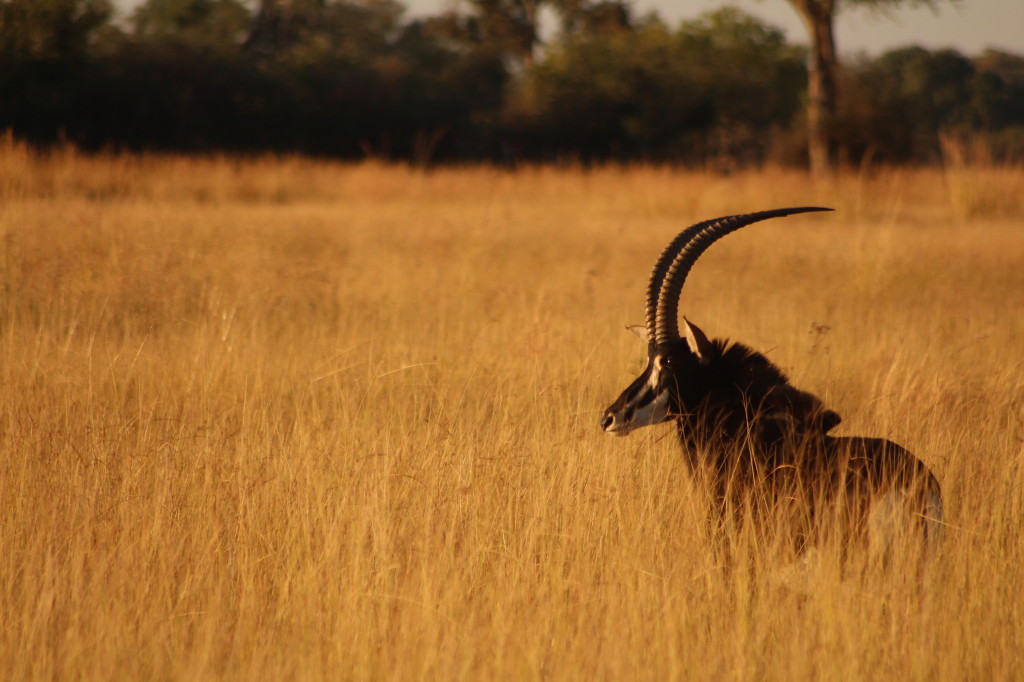 How does the camp compare to similar camps in terms of value and experience? Are there any notable special offers applicable?
I think it offers excellent value for money considering that it's a small camp on a fantastic private concession, has above average guides and is tastefully decorated in the immediately recognizable Ralph Bousfield Unchartered Africa taste, reminiscent of a bygone era.
The exception being during the month of August when a peak surcharge is applied. Further reduced long stay rates are available at Mapula when it is combined with Meno A Kwena – speak to your local expert.
How would you combine this camp in an itinerary and why? 
I would be confident in recommending 3 nights here in order to get the full experience and to discover what the concession has to offer completely. My suggestion would be to combine it with Savuti, Khwai, Makgadikgadi and of course Chobe, which fits into most itineraries.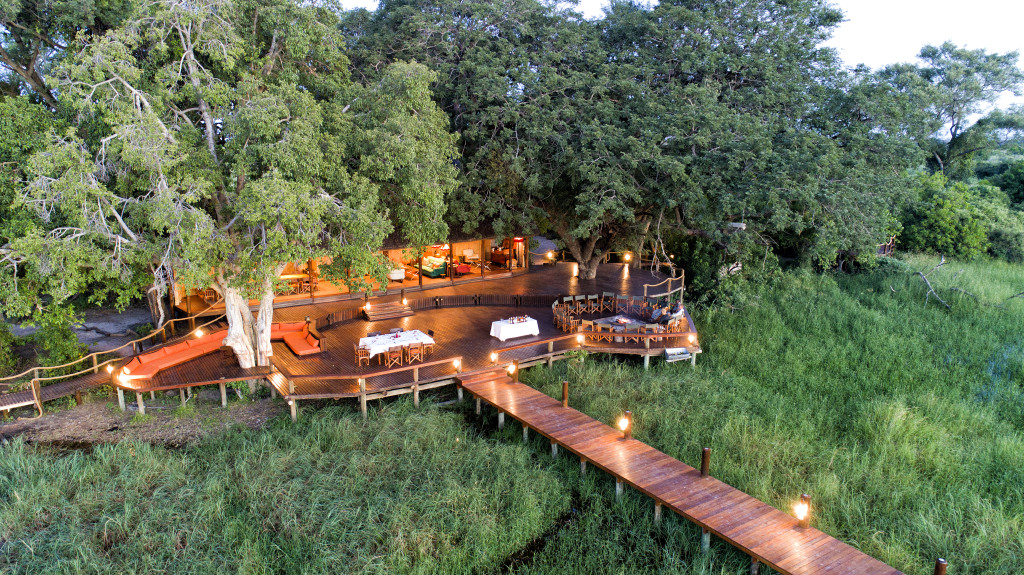 What type of clients does this camp suit and why? 
1 Unit is suitable for families: Consisting of 2 rooms separated only by a curtain. Each room has its own bathroom and outdoor shower.
As it is an intimate camp, I would suggest it to honeymooners and couples seeking peace and quiet.
The adventurous because Mapula can offer off the beaten track activities such as swimming in the fast-flowing flood waters that quickly fill the dusty tracks or having an afternoon siesta on mattresses out in the wilderness. The ballooning and fly-camp activity will appeal to this market once operational.
How does the seasonality of the area change through the year and what effect does it have on a visitor's experience, with specific reference to wildlife and activities?
The camp is set on a permanent lagoon. This makes fishing and boating possible all year long. However, the lagoon is home to a large number of happy hippos so if the water level goes down too much those activities would be suspended.
The camp being near the panhandle receives the first floodwaters of the year so they can start their mokoro activities earlier than those camps further down. The mokoro station is not in front of the camp. It's a 10-minute drive to the jetty. Although we enjoyed the activity, the water was still pretty low so we were wrapped up in cobwebs to start off with! As the water levels rise it will become more pleasant.
When the flood comes down the area where the camp is situated becomes an island. This means that sometimes there's good game in the immediate vicinity…. and sometimes not, the result being that guests may have to drive further afield in search of the herds.  During high flood levels, it may be advisable to combine it with another game rich area within the delta e.g. Shine, Splash…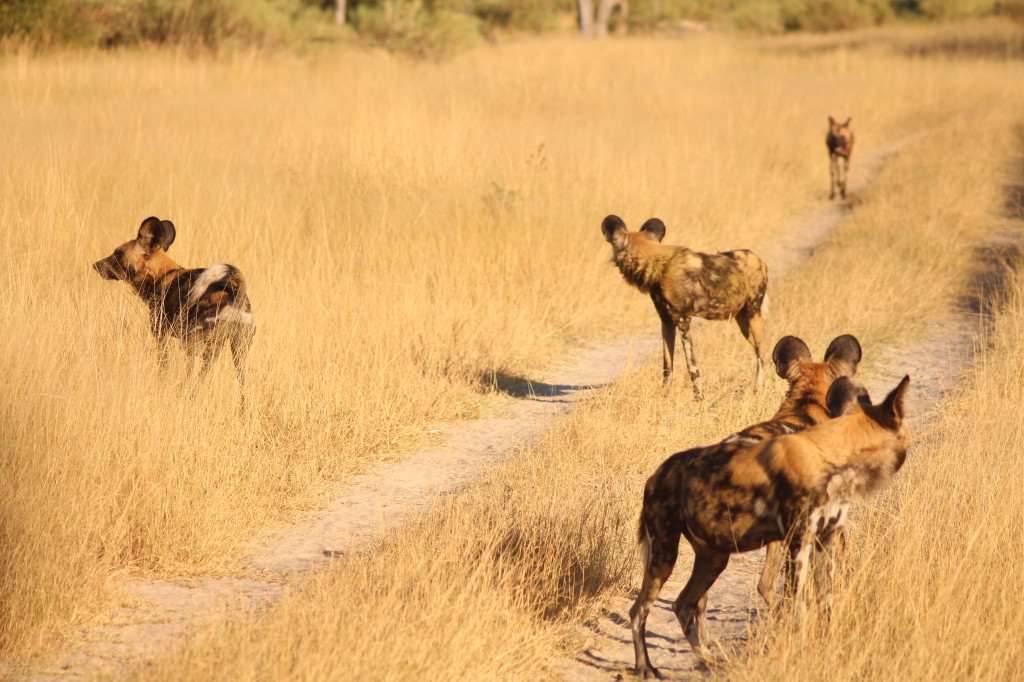 Are there any areas that could be improved? Are there any issues that could impact guests experience that should be highlighted to help manage expectations?
The food was imaginative, of good quality and nicely presented however the quantity for the first lunch we had was insufficient. Sundowner snacks were not original and could be improved – biltong / nuts / dried fruit.
Eric, the manager is running a good show. The staff seem genuinely happy to be working together and the service was attentive without being overbearing. They have kept 1 or 2 staff members on from the old camp. They clearly know the area intimately and you can tell that they love the area and are delighted to share information and stories with the clients.
Safari Destinations itineraries showcasing this property: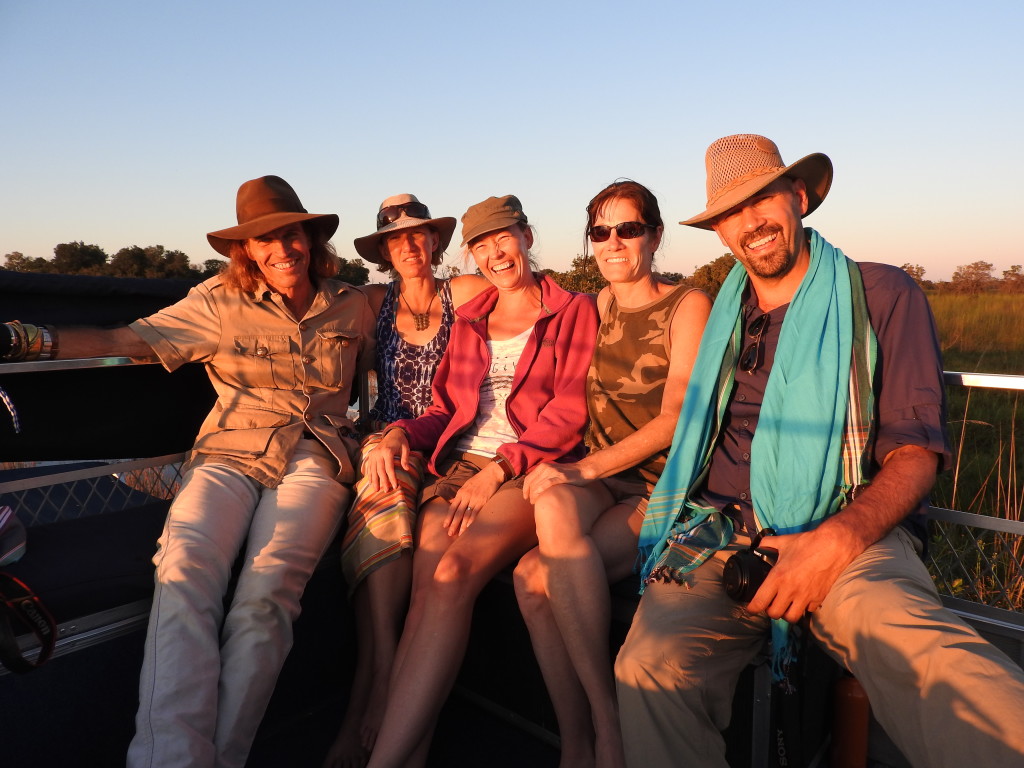 Wow – what a special experience! Recently I was privileged to join a group of agents on an Uncharted Africa educational to Moremi, the Delta and the Salt Pans.
Arriving at our mobile camp set up between 2nd and 3rd bridge in Moremi Game Reserve after dark was like arriving in fairy land, with all the lanterns down the pathways and throughout the camp.  Welcomed with a glass of sparkling wine, we were settled in.
This luxury mobile set up boasts a combination of elegance and a kind of exploration history giving you all the comforts of beds, en-suite bathrooms with bucket showers and flush toilets.  This was to be our home for the next 2 nights.  A mobile safari gives you a private camp feeling much closer to the bush than the infrastructure of any lodge.  Lying in bed at night and listening the bush come alive, as certain curious species of game come to inspect the different smells and activities of our camp.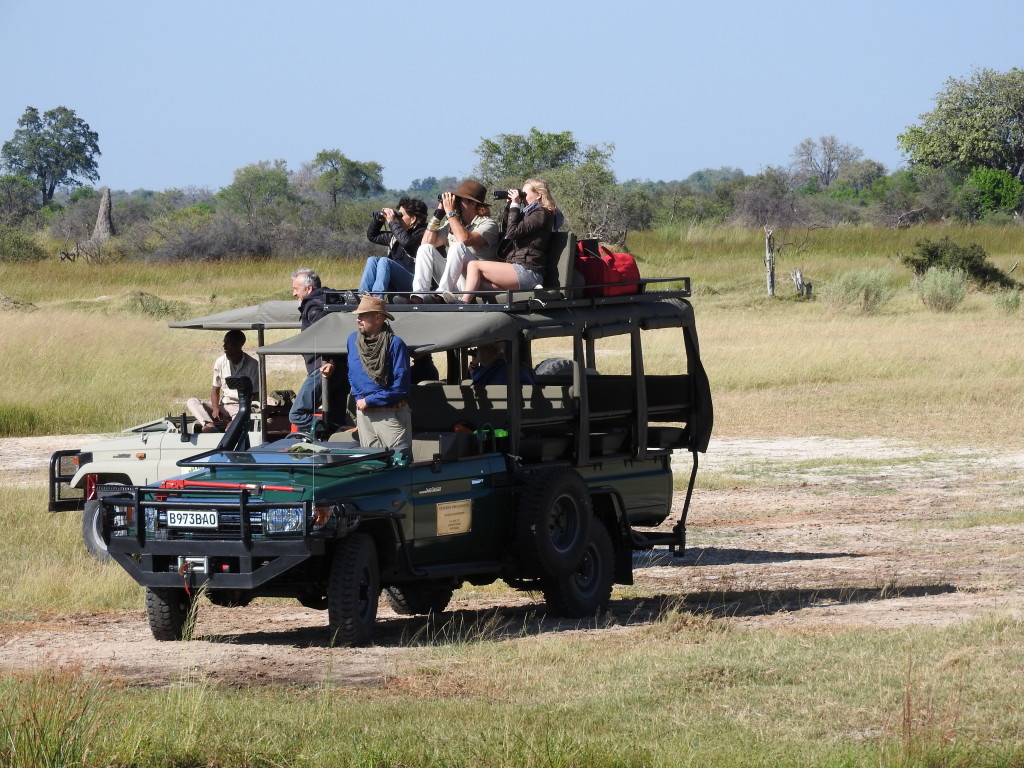 Our Guides, Ralph Bousfield and Greg certainly did not disappoint with their in depth knowledge and passion for the bush and stories of exploration, history, culture and scientific facts kept us all engaged and entertained the entire time we were with them.  The other advantage of a mobile safari is creating a trust and a bond with your guide that will be with you throughout your trip.
Day 3 we boated far into the Okavango Delta, to our Island stop where Devon (our Camp Manager) was waiting for us, fly camp set up, with more food and drinks.  Our set up was a roll mat with a mosquito net under the vast stars in the middle of the Okavango Delta. It gave us a feeling of being truly in the wild, in one of the most beautiful places on earth.  Here we experienced the water ways of the Delta, whilst competing against each other on the number of Sitatunga and Otters we spotted.  Nature walks around the island with Ralph proving to Simona we could still make a pizza from natural plants, mushrooms and shrubs on the island as well as curing malaria at the same time.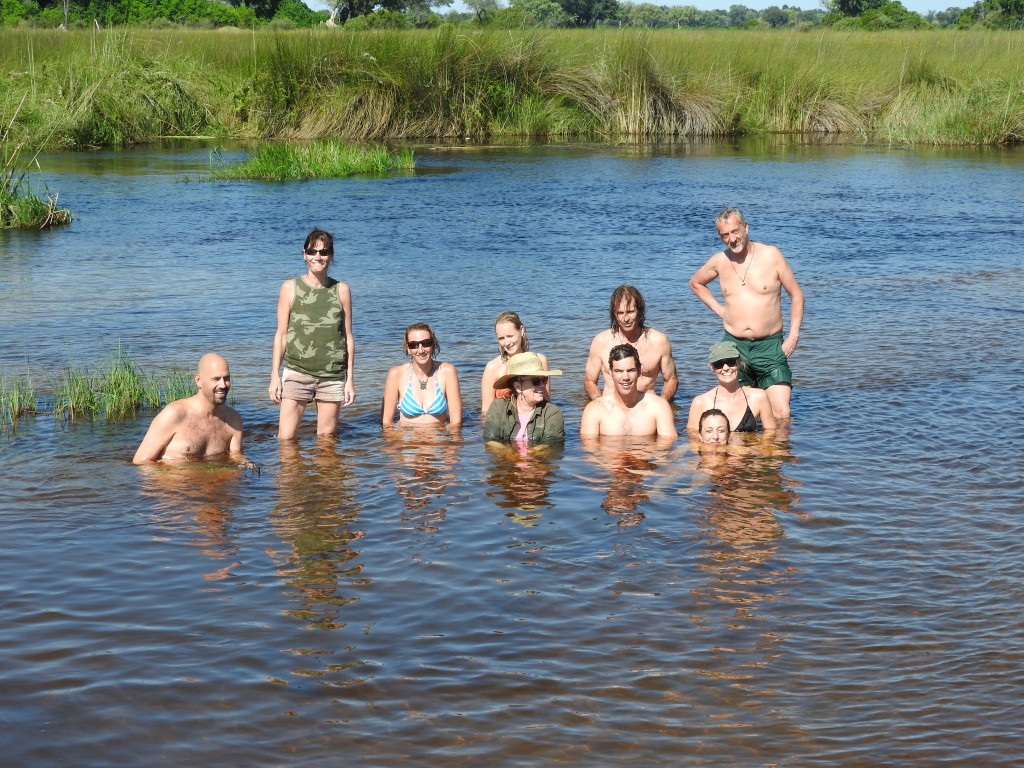 Day 4 our Delta experience was over and we flew out to the openness of the Makgadikgadi Pans.  Our home here for 2 nights was in the most feminine of all 3 Uncharted Africa camps, San Camp.
You have a choice of 3 camps all meeting 3 different styles and budgets, whilst you can all enjoy the same activities.
Camp Kalahari situated further back in the grasslands is the least expensive of the 3 camps. It is currently  raising all the tents, to allow the breeze to blow through and give you more of a view of the Pans.
San Camp being the lady of the 3, situated on the edge of the pans themselves is seasonal and only operational from April to October.  Its white tents on the edge of the pans gives you the true feeling of being on the moon.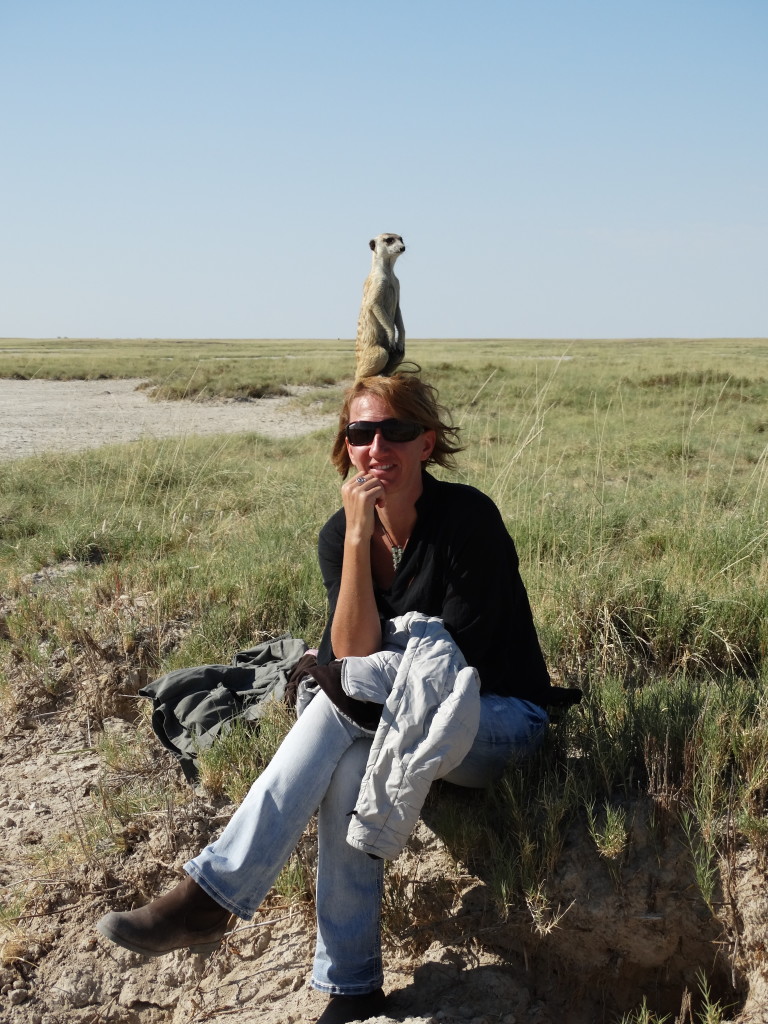 Jacks Camp, this colonial and historic camp based at the edge of the pans but slightly back into the grasslands is the grande-dame of the three.  Packed with history and science with their registered museum, it does look fabulous after the completion of its refurbishment.
One thing to mention on the activities, is all 3 camps run the same activities on a rotational cycle so that guests from 2 different camps don't do the same activity together.  This is the reason that a 3 night stay in the dry season is recommended to be offered the surprise sleep out (weather dependant).  Activities include a cultural bushman walk, game drives looking for more adapted desert species, quad biking in the dry season, following and interacting with the very comical habituated meerkats, horse riding as an optional extra and watching the sun set where it is so silent that your ears ring.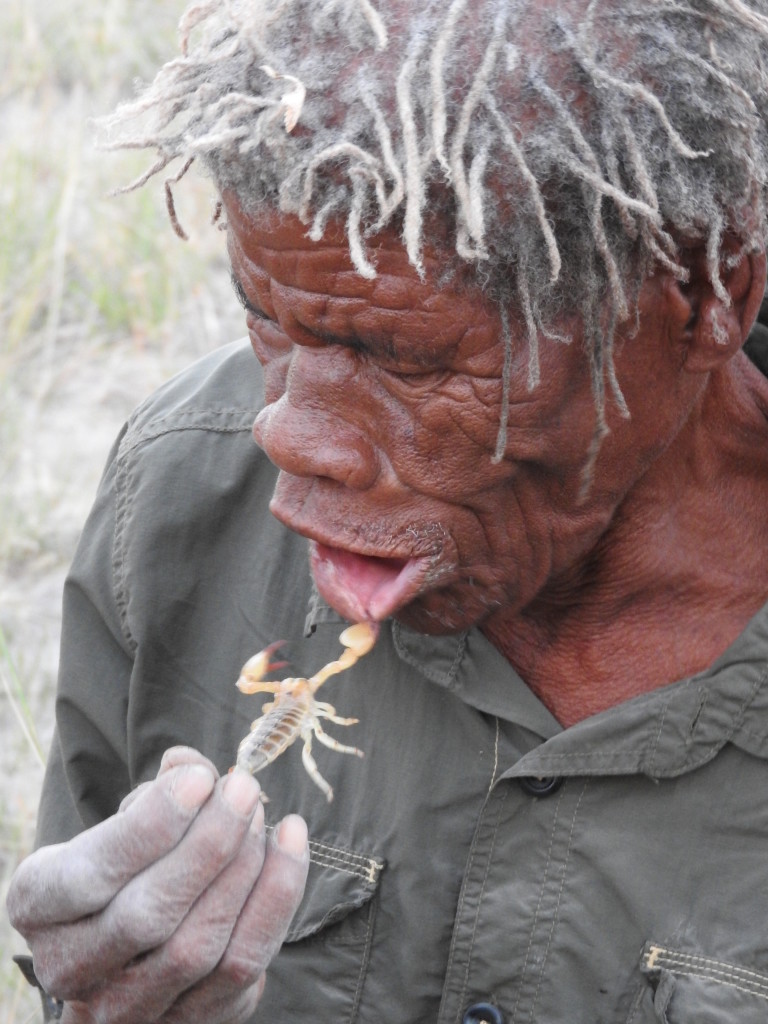 A safari to the Salt Pans is such a unique experience, from the Zebra migration in the Green Season to exploring the pans on quad bikes in the dry season, it should not be missed.
For those of you who have not been to Meno a Kwena Tented Camp – a plan must be made to go! It is not just a traditional safari experience. It is a unique insight into how tourism does succeed in embracing community and culture, as well as wildlife and the wilderness, as an integral part of the tourism environment.
We were met by Jeff and other 'Meno' team members at the camp after a brisk 2 hour drive from Maun and we spent the afternoon in camp at the floating hide viewing wildlife. Elephants, zebra, fish eagle and wildebeest kept us occupied and our cameras clicking.  As sunset fell and the landscape transformed into a mirage of colours a rogue steenbok sprang out from nowhere, catapulting us from our seats in a desperate attempt to keep it in eyeshot while it sprinted along the river bank and made a gigantic leap into the river and swam across! We managed to get a photo of it – somewhat blurred, but despite of all our scanning around the vicinity we could not find any evidence of what could have made this steenbok 'jump out of its skin' and into water! Later we were told that there had been a leopard sighting in the area… Meno is definitely a camp that does not require you to go out on activities to be lucky with sightings. That night we also got to witness bush babies playing- chasing each other up and down the trees and the roof of the dining tent!
The next morning we went for a nature walk with Xao and members of his family and village, Xaixai. Any scepticism that I had had prior was immediately and totally eradicated! This was not culture put on a stage – it was natural, interactive, educational and extremely fun. They taught us some games which we played together, as well as song and dance. Besides entertainment, these activities were directly related to enhancing skills and attributes necessary for traditional hunting, care of the environment and family life. We 'walked away' with some great wilderness survival tips, a better understanding of the bushman culture, new friends, some light exercise and very happy faces.
After lunch it was time for a game drive! In the very safe hands of Cell our impressive guide, a short boat transfer along the Boteti River took as to the Makgadikgadi National Park. Our game drive vehicle was waiting for us and within our first 30 minutes we were blessed with wild dogs, white backed vultures, wildebeest, elephant, and getting stuck in thick sand. Being a lady, I found a cool spot under a raintree and equipped with an icy bottle of water and perched on a fallen tree trunk I proceeded to provide moral support to the boys as they proceeded to get the vehicle out of the sand. I even offered them some tips.
We continued our game drive along the western part of the park and the Boteti River and took in more delights with tawny eagle, honey badger, steenbok, giraffe, magpie and more…a portion of this drive runs along the fence /boundary of the national park that was erected to prevent the cohabitate of wildlife and cattle. This was necessary to prevent the spread of anthrax as well as other potentially fatal variables that can negatively affect wildlife, cattle and surrounding communities. This portion of fencing, however, as it cuts the river off from the park and thus access to water for wildlife, has resulted in wildlife forcing their way through the fencing – and not only opening up the fence to the free movement of cattle and wildlife across the boundary of the park, but also sometimes animals get entangled in the fencing causing fatalities.
The surrounding communities have culturally lived a pastoral farming lifestyle and thus access to some part of the Boteti River was deemed necessary for them to continue with their traditional life. However, with the emergence of Meno A Kwena and their close relationship both economically and sociably  with surrounding communities as well as government empowerment initiatives, the  communities now see the benefits of tourism as well as the destruction caused by the proximity of the fencing to the river. As we speak now, it is the communities that are now humming for the relocation of the fence. It is indeed a true sign that communities are'owning' their surroundings and proudly so. We look forward to the news of the movement of the fence. But in essence, visitors do need to be sensitised to this history in order that they may appreciate that change can be a process and that the protection of wildlife and the environment is key to the ultimate goal.
Yet another great experience that Meno A Kwena has to offer is an overnight pan trip. As it is quite a lengthy drive to the pans – to avoid disappointment book a 3 night stay at Meno and indicate that you would like to go there! I experienced the night out with Meno and amongst colleagues and family of Safari Destination earlier this year in June. It is an experience that is hard to describe and unforgettable – I felt like I was floating, with the endless panoramic views – a feeling of weightlessness. I understood then the cliché often used… 'sleep under a canvas of stars'. There is no other way to say it… and don't forget to take your camera to get shots of you looking like you have special powers… but bring your thermals as it is cold at that time of year, and as much as you feel like a super hero when you are there – sadly, you are still prone to the elements… You may even be lucky and see a family of meerkats on your journey. This activity is not possible in the rainy season as the pans are flooded and it is impossible to get near them!
And of course a visit to Meno is often portrayed in photos against the background of a contrast of black and white stripes surrounded by a sea of soft dust… The Zebra Migration! The larger concentration of zebra is best experienced outside of the rainy season- perhaps between June-September (dependent on the weather maker).
Meno A Kwena is a great way to start or end your visit to Botswana and get a feel of the country with its complimentary offering of wildlife, culture and community in an intimate environment.
We have several itineraries that include Meno a Kwena, one of the most popular is our "10 night BEST VALUE Safari", a combination Livingstone, Chobe, Delta and Makgadikgadi. You can download the details from our agent's corner.