Monthly Archives:
December 2022
Anyone making their way to Zimbabwe's beautiful Victoria Falls will not only find one of the seven natural world wonders but also unique spots for food and drink. We have handpicked some of our favourite 'must visit' options while in Victoria Falls town.
You cannot go wrong at Victoria Falls Safari Lodge's Buffalo Bar for a View, Sundowners & Snacks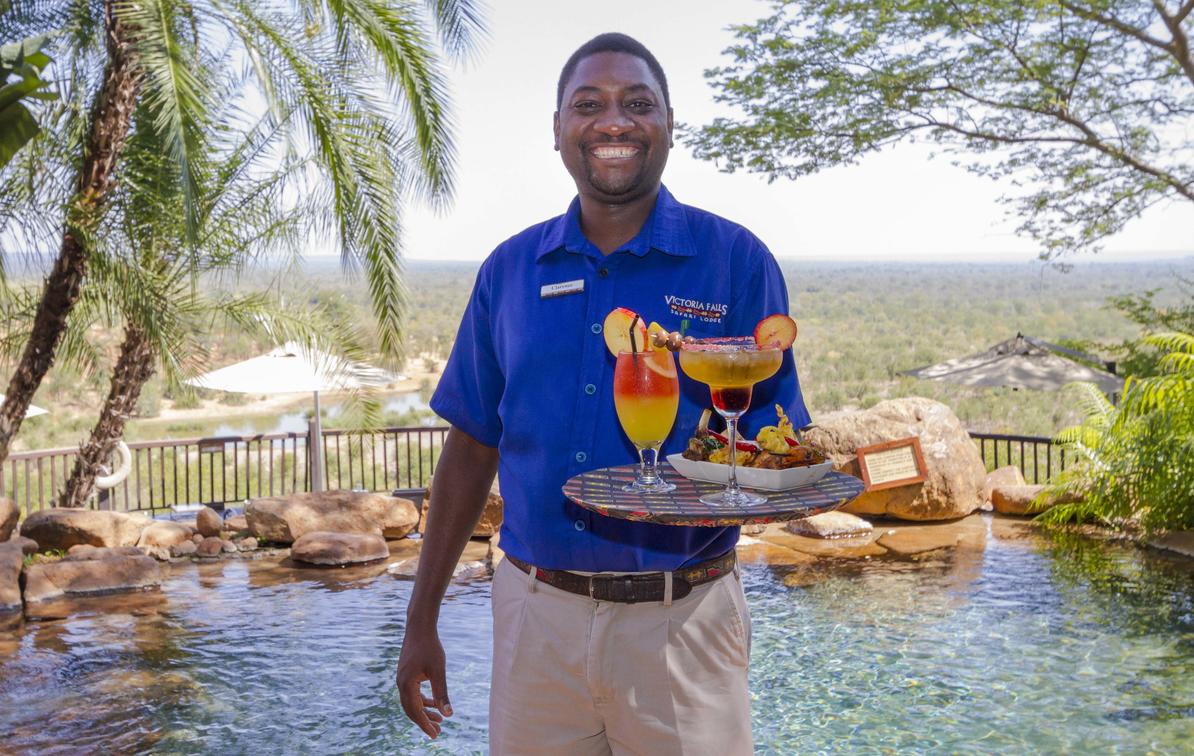 Safari Lodge's Buffalo Bar is perched atop a ridge looking out onto a watering hole where game like to meander through for a drink in the evening. This place offers the perfect start to an evening with a sundowner drink in hand, delicious snacks to pick on and a lovely open deck to sit and enjoy the beautiful landscape before venturing onto dinner.
An unparalleled view of Batoka Gorge at the Lookout-Cafe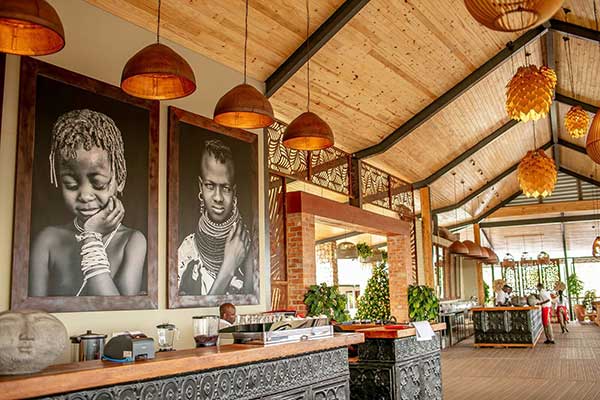 For all lovers of amazing views with excellent food the Lookout-Cafe is an absolute must for either lunch or dinner. It is the restaurant with the most dramatic views built right on top of the Batoka Gorge downstream from Victoria Falls. Guests get fantastic views of the Victoria Falls Bridge with the smoke of the falls in the background as well as vertigo inducing views of the gorge itself – something to behold especially during their famous Full-moon dinners! The Lookout offers a fusion menu with everything from burgers and salads to a delectable crocodile kebab or seared ostrich and glass noodle salad; with the most fantastic cocktail and wine menu to accompany. During lunch you can also visit the activity center and experience a quick zipline or gorge swing between courses!
Fancy gourmet dining at Ilala Lodge's Cassia Restaurant & Victoria Falls Hotel's Livingstone Room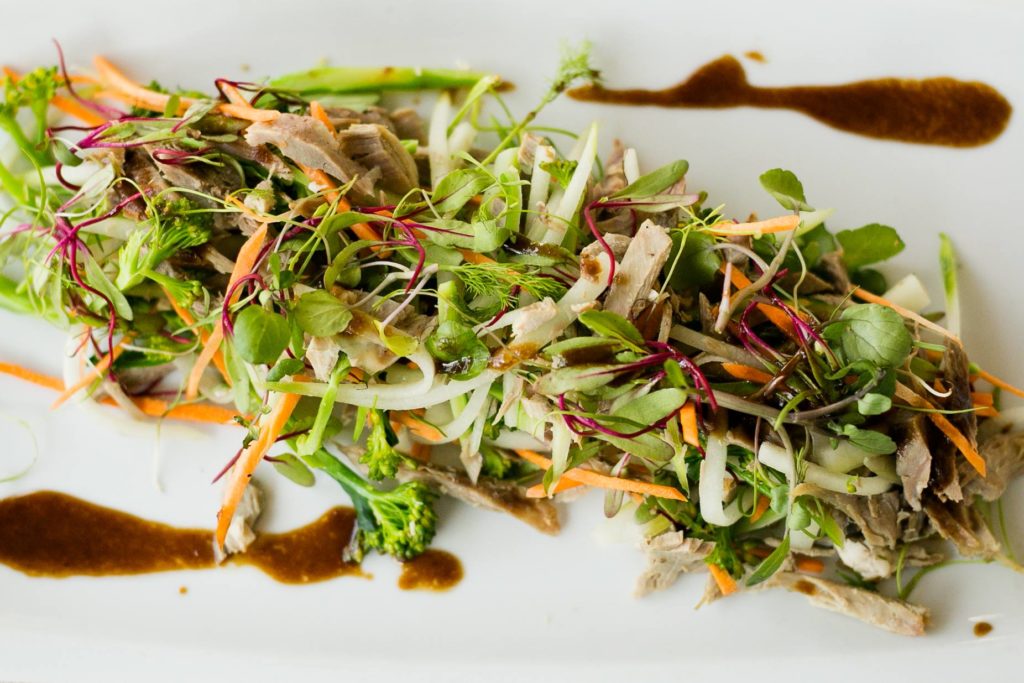 Both award winning restaurants are unique in their own rights with The Livingstone room's Edwardian style providing an opulent dining feel with a smart dress code to match the elegant atmosphere, whilst Ilala's Cassia restaurant has a more al fresco feel with tables dotted beneath two magnificent Cassia Fistula trees – dinner under the stars is hard to beat! Now onto their food, Livingstone room offers a choice of à la carte or a seven-course degustation menu all beautifully plated and served by smiling smartly dressed waiters, it all takes you back in time. Cassia restaurant on the other hand is a little less formal and focuses on a gourmet à la carte menu with a fantastic array of beautifully prepared dishes. This is where you will get that perfectly cooked venison steak or if meat is not your thing a great array of vegan and vegetarian dishes.
Delicious Pizza & old fashioned pub grub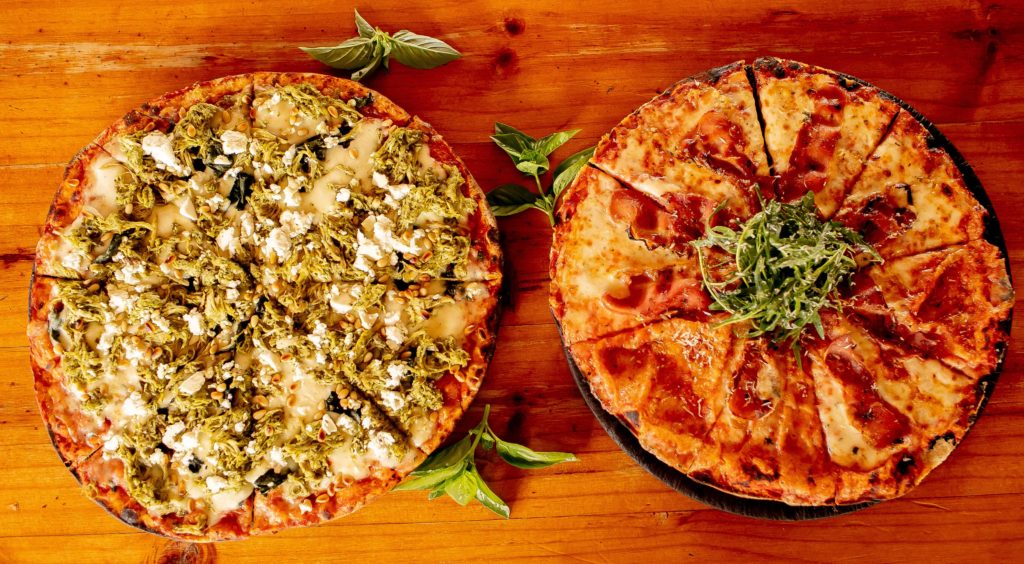 If fine dining is not your thing and burgers, pizzas and good old fashioned pub food are more up your alley then The River Brewing Company and Three Monkeys are definitely the places for you. Both of these establishments never fail to impress with their massive portions of truly delicious food. Three Monkeys have refined the art of great thin crust pizzas that can rival everybody's favourite local pizza hangouts at home. Their cocktails, milkshakes and dessert menus would leave you weak at the knees and their outside canvas covered seating area makes it a great place for either lunch or dinner or just a quick drink on the way down to the falls. Meanwhile the River Brewing Company offers something completely unique in the form of their own array of craft beers brewed on the property by their charismatic brewer Lionel. Live music can often be found on an evening here over the weekend; enjoyed in their outside area whilst munching on anything from tacos to lovingly slow cooked beef short ribs. If beer is not your thing they have a wonderful array of wines and cocktails too. Thankfully these two hangouts are only 100m from each other so you can do both if you can't decide!
Bite your fingers while eating local cuisine at The Dusty Road Township Experience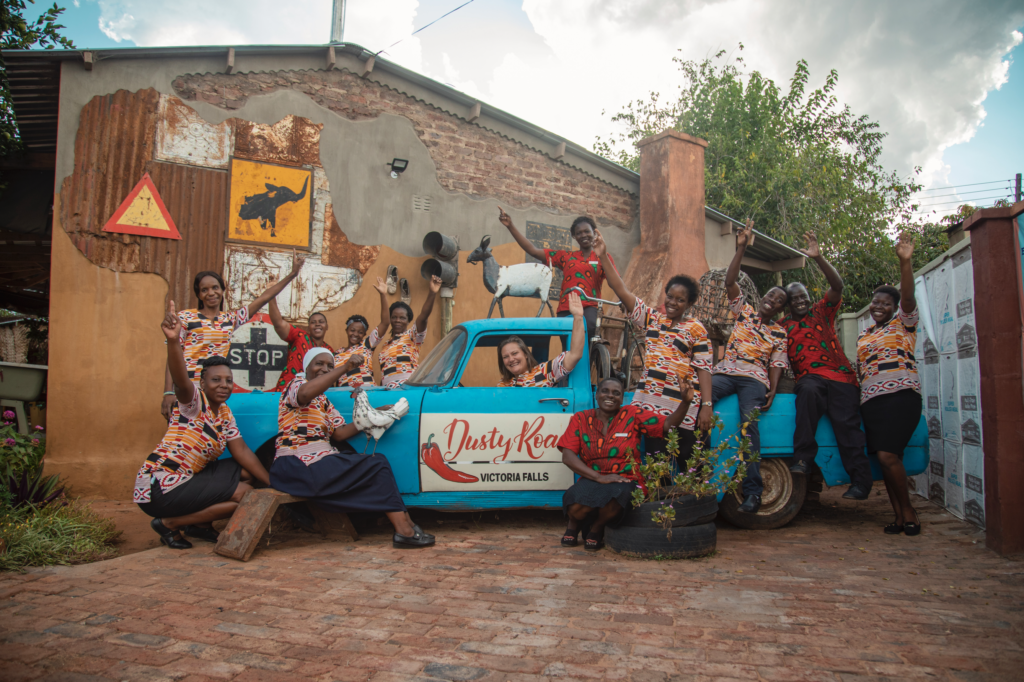 Local Zimbabwean cuisine is something everybody must try whilst on safari here and it would be amiss of us not to mention The Dusty Road Township experience. Relatively new to the Victoria Falls dining scene this is a complete gem of a restaurant we wouldn't hesitate to recommend even just to have a wander through the property so quirkily decorated by its owner Sarah. Dusty Road can only be described as a feast for your eyes and also your palate! Upcycled furniture and random items have been cleverly incorporated into the whole look of the place with old bicycle tyre rims for windows and colourful enamel cups for chandeliers – it is certainly a riot of colour. All of this is accompanied by the most accommodating group of women hosting you throughout the night and of course a well thought out menu that even the wariest of eaters will enjoy with locally foraged ingredients incorporated cleverly into delicious dishes. They even have their own recipe book to take home. But what we especially like about the experience are the group of young school children being supported by the restaurant who pop in for a little song and dance in the evening and of course their focus on community and female empowerment.
It would be impossible to mention every restaurant on offer in Victoria Falls, these are merely a few of our favourites. But rest assured that there is a whole host of other fantastic establishments offering delicious food in beautiful settings and more continue to be opened. So get out there and explore!