It is pretty special when you take your first aeroplane flight. But when your first flight is in a caravan, flying over the Okavango Delta, on your way to Khwai, there is something extra special about it although it can be something of a scary, bumpy ride. For Resego, she was excited at the thought of flying. "I was looking forward to seeing the earth from a bird's eye view". Resego received lots of advice: "Kay told me to remember my pressure points if I felt air-sick. I did but it didn't work! Helmie advised that I should get some ginger ale but with the excitement and nervousness, I forgot. Lisa told me to drink water before the flight but I was worried about having to use the bathroom once we took off, so I ignored that advice. Amandine's advice: keep swallowing to unblock your ears, that worked. I was super excited when we took off". And the actual experience? "Ten minutes into the flight I wanted to jump off! My tummy was in knots, I was nauseous and my ears kept blocking. The flight being bumpy didn't help either. It was the longest thirty minutes of my life. I kept telling myself that I was on a bus to Gaborone and the bumps were the potholes. This seemed to work for a while but as soon as I looked outside, that illusion disappeared. As I felt the Mack air caravan getting ready to land, I breathed a sigh of relief. After getting off, a bottle of water helped ease my nerves and I was good as new again.  I am thankful my first flight experience was with people I consider my SD family, as they helped me through it."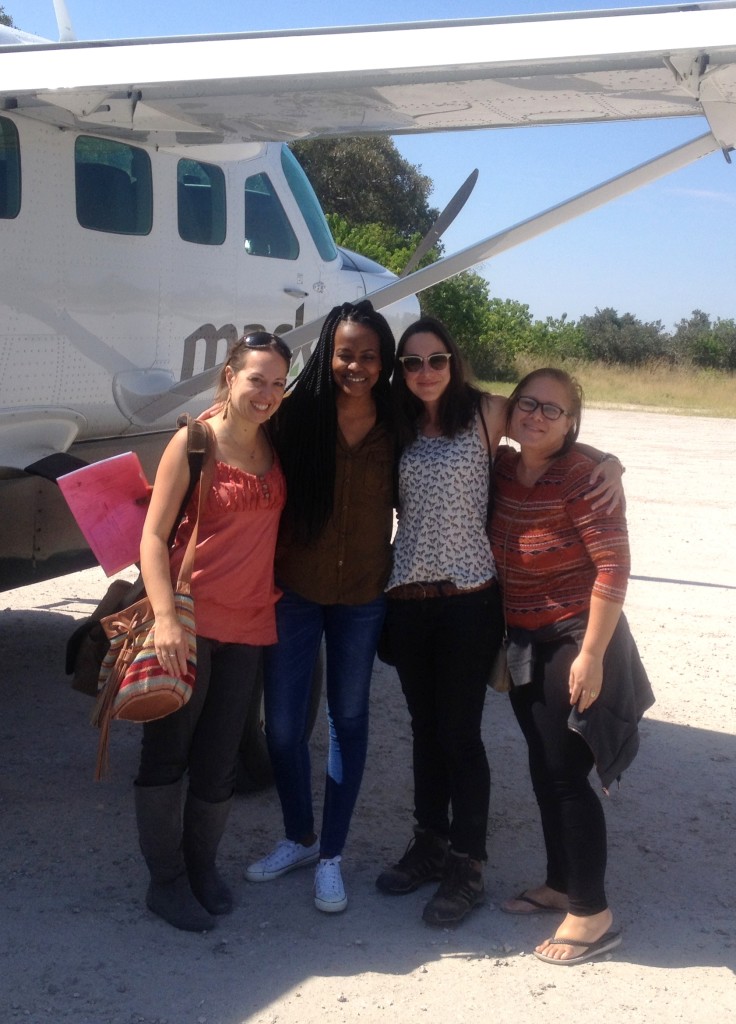 This trip was also Resego's first educational ever.  With nights at Little Machaba and Khwai Tented Camp plus site inspections to Kwai Guest House, Sango, Khwai River Lodge and Machaba, complete with all the activities on offer, Resego was immersed in the Khwai experience. Visiting together with a more senior consultant, meant that Resego was able to learn from Gen's experienced eye and put the properties into perspective.  Resego commented: "I got to see first-hand how busy Khwai really is and experience the importance of starting an itinerary with a lower end property and ending with a high end one. The personal highlight was the mokoro as I have always wanted to do that".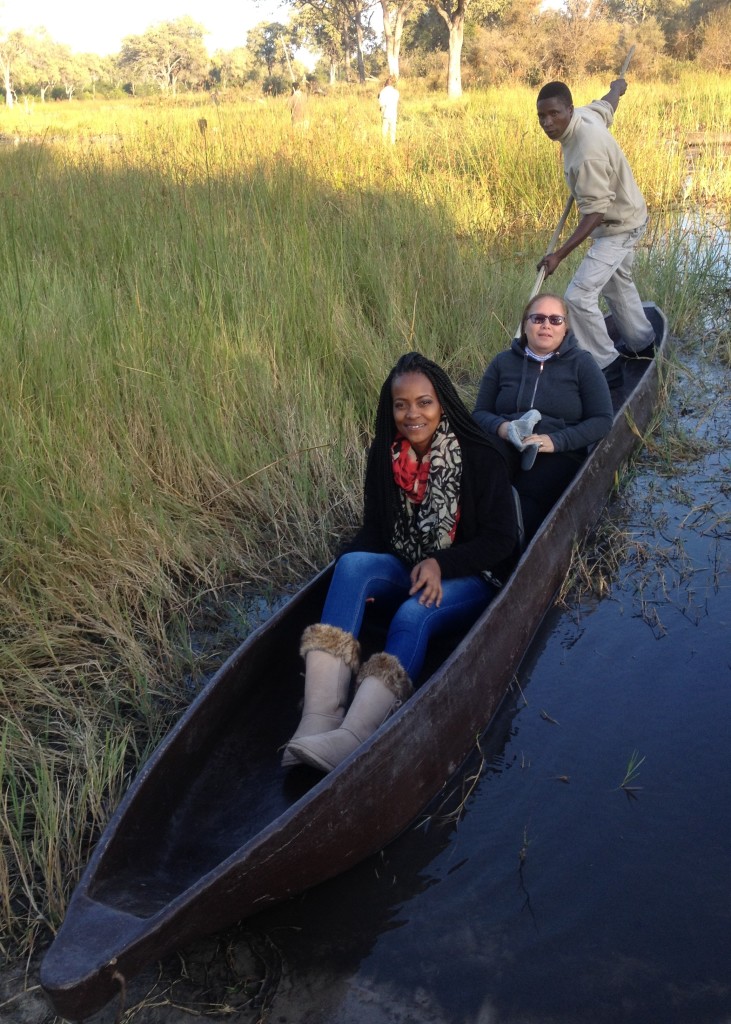 These first-time experiences are because Resego has recently been promoted to Associate Consultant. For the first time, she will be allocated her very own agents, creating her own itineraries and experiencing the pleasure of a confirmed booking.  Fresh from the University of Botswana, with her Honours in Tourism Management degree in hand, Resego joined the Safari Destinations' team two and half years ago. In this time, Resego has teamed together with other consultants, working directly with suppliers learning about their camps, rates, activities as well as about Botswana as a tourist destination.  Resego is just one of many such Motswana graduates being trained as part of SD's staff development programme.
As a new consultant, Resego will continue to be supported and guided by her team leader, Karen Reed, who has over 20 years of experience in the travel business.  Key to the training of our consultants, is the visiting of numerous properties that Safari Destinations sells to our agents. These educationals with a night at certain lodges and site inspections to others, ensures that our consultants get to feel the vibe of the camp, interact with the staff, taste the food, ride in the mokoro, experience the guiding: the stuff that the travel brochure does not tell you, giving our consultants unique insight into the camp and what it has to offer. All this translates into better product knowledge to be shared with our agents.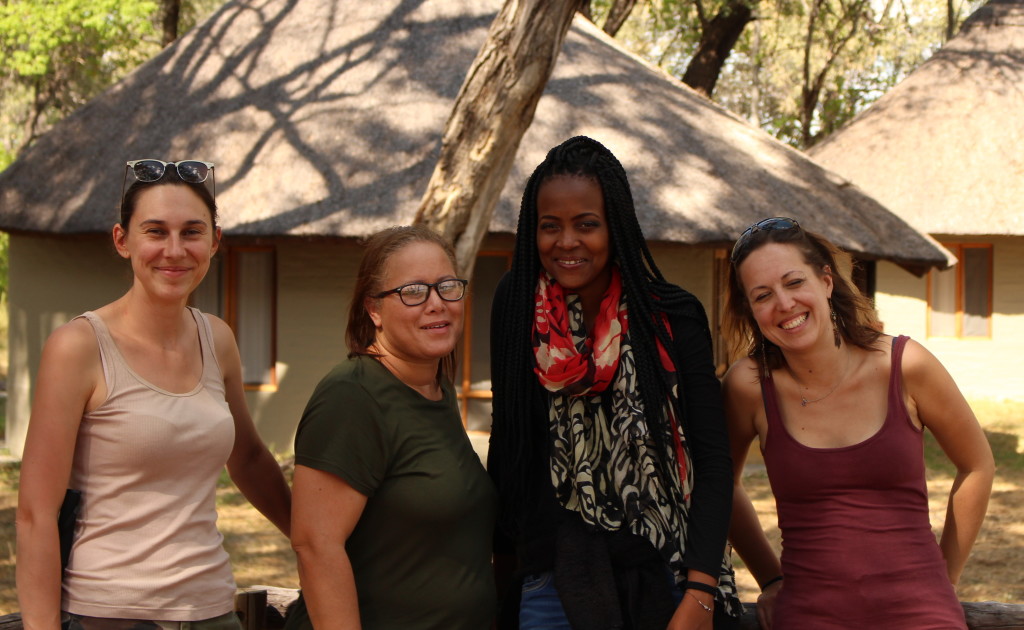 The SD family is very proud of Resego's achievements. Kay, our Reservations Manager, has been working closely with Resego for the past year. She had this to say about Resego and her going off on her first educational and flight: "To be honest I feel like a mum, watching her kid go off on her first day at school, very proud … I am sure that Resego will take the confidence we have placed in her and run with it …" Or is it a case, of flying to new heights?
Kadizora is based in the north eastern part of the Delta in a beautiful concession that is fortunate enough to have the Selinda Spilway and Vumbura River running through it.
What next?  In the next week, the water activities will move to the Vumbura River, where there are permanent lagoons, making this a huge advantage for this camp, is having water activities most of the year round.
We experienced a classic safari style, and the food that came out of the kitchen was just too decadent, as usual I left after 3 days feeling like I'd been on an eating safari.  Other highlights from the camp was having elehant all around our tents all night feeding off the Marula trees that shade the main camp, hearing the lions roaring right close to camp at first light, there is nothing quite like that sound in the bush.
Why are safaris so expensive in Botswana?
Since my beginning with Safari Destinations this question haunted me on many occasions. Especially people who visited East Africa or travelled to more mainstream safari destinations like Namibia or South Africa before, are surprised when finding out how much more a safari to Botswana costs.
In order to get our head around the "price tags", we first need to understand the philosophy behind Botswana as a tourism destination: The strategy follows a high cost – low impact approach.
Low tourist density. The restrictions on allowed beds per concession area are quite strict compared to other countries. This means that a camp can only host a certain number of guests and only operates on a small-scale vehicle operation in order to minimize the human impact on nature. This automatically leads to a lower number of tourists in Botswana and makes the experience of the guests much more exclusive.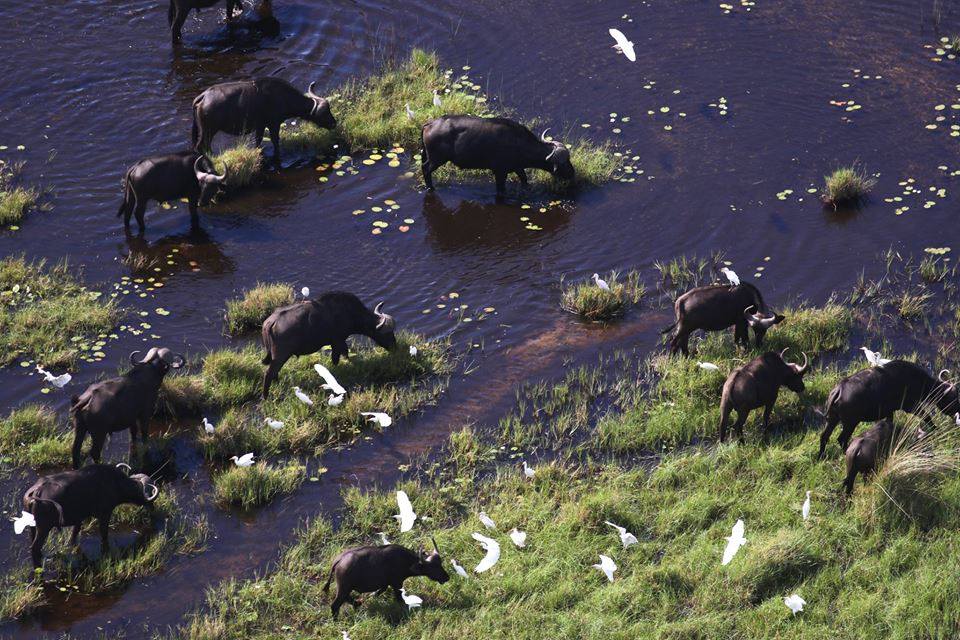 But please note: there is a difference between national parks and private concession in terms of accessibility and tourist frequencies!
Environmentalism & high costs: In order to run a camp in Botswana, the camp operator has to pay the government quite high conservation fees and leases for the areas. Together with the governmental restrictions, it encourages sustainable constructions in wildlife areas. The idea is that every camp is built in a sustainable way so that it can be removed completely after the lease expires, without leaving any traces in the landscape. And I think every person who has swapped from standard electricity to solar power knows how cost intensive the installation of such renewable energy sources is.
Both points have a convenient effect on the tourist experience on safari:
–        On game activity, tourists in Botswana (normally!) face fewer other tourists and have an exclusive wildlife sighting – meaning they only share it between fewer vehicles whereas in other destinations vehicles already queue to a certain extent in case of an exciting predator sighting.
–        Landscape is mainly impacted by natural forces and not by humans, which often goes along with strong photo opportunities. Moreover, most camps and mobile operators are perfectly equipped with open vehicles to make a photographic safari a success (no window-/vehicle frames, better light effects). This also creates a distinction between Botswana and other destinations, where only closed vehicles are allowed. Besides the clear commitment to photographic safaris by the companies, nature also does its part by providing unique undisturbed sceneries for its visitors and local people.
You don't believe me? Check out the following hashtags on social media platforms like Instagram, Facebook or Twitter to get an idea of the beauty of Botswana:
#lostinbots & #whyilivehere & #thisischobe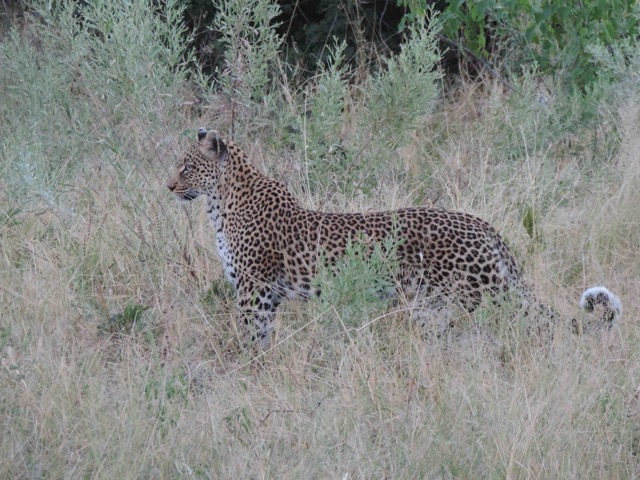 There you have a proof of the diversity of landscapes Botswana has to offer: massive rivers (e.g. Chobe), dry savannahs (e.g. Savute), fascinating river systems (e.g. Okavango Delta), impressive salt pans (e.g. Makgadikgadi) and the vastness of the Kalahari desert.
–        The diversity in landscape is not only an opportunity for landscape photography. It also provides different habitats and is therefore home to a wide range of animal species. Botswana boasts itself with "quality game", not "quantity game". Obviously we also count large herds of elephants and buffalos as well as comparably high numbers of predators (lions, leopards & cheetahs) in Botswana. But what other destinations can't compete with is the high number of rare species like: wild dogs, brown hyenas, leopards, sable and roan antelopes to name a few. Normally these animals are hardly ever seen on conventional safaris. Botswana however provides the habitats for them and therefore increases the chances of witnessing these rare species on safari.
All those points lead to an exclusive safari experience, which is reflected in a higher price tag. But behind the tourist experience is a mostly unknown enormous logistic expenditure. And these need to be taken into consideration before labelling Botswana as "expensive".
Food delivery and waste management: Botswana is a landlocked country, most supplies are imported from South Africa, by the time the food arrives in Maun it has travelled more than 1000 km already. From Maun the journey continues. Most camps are located in remote areas. In order to provide a culinary experience for guests during their stay, every single food item and can or bottle of beverage needs to be brought into camp. Due to most of them being inaccessible by road this is done by aircraft, which is not only a tremendously logistic operation but also results in high operational costs for the camps. And not only the fresh food is getting delivered, also the reverse transportation of waste out of wildlife areas takes place by aircraft.
High staff guest ratio: The staff members of the camps need to be flown in and out of camp (duty, leave, doctors visits,. ..) as well, and in order to deliver such a remarkable customer service the camps operate on high staff numbers. Normally 3 or more staff members are in camp for one guest.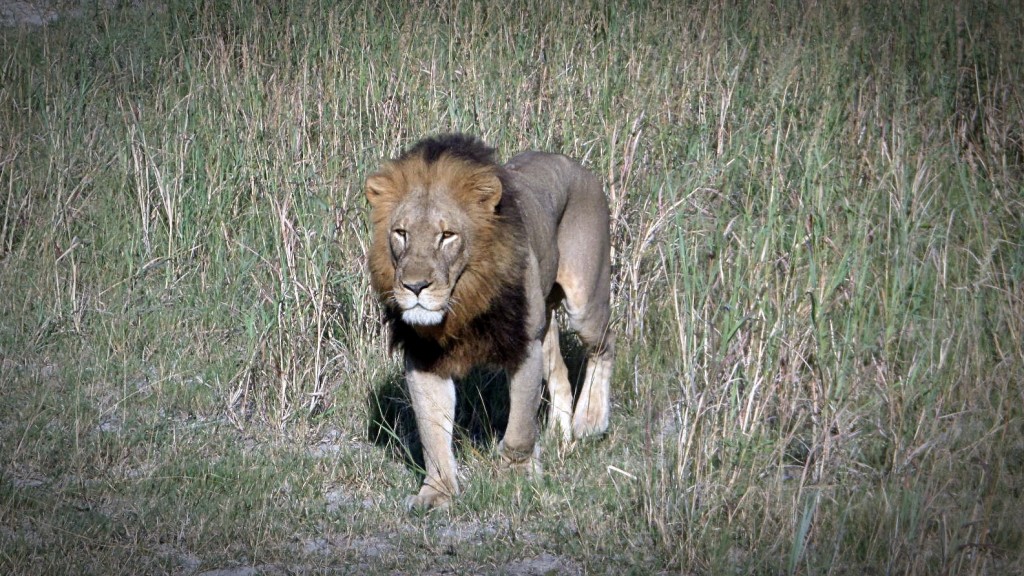 High maintenance costs: The location in the unspoilt wilderness also results in high maintenance costs for a camp. Water pipes break regularly because of animals impact, wood constructions or canvas need to be replaced several times – not only for the visual effect but also to be functional e.g. in keeping the heat out of a guests unit. The same applies to safari vehicles. They need to undergo frequent maintenance because of the "unhealthy" combination of water, heat and sand which quickly leads to signs of wear and tear. Additionally, spare parts need to find their way into camp which again involves logistical costs.
This shows that there are many visible and invisible components for the price tag.
Botswana – one of Africa's best kept secrets!