THE HIDDEN GEMS ON LAKE KARIBA IN NORTHERN ZIMBABWE
I was very fortunate and felt extremely privileged to visit Lake Kariba twice this year and all in a matter of two months. And both visits impressed me hugely and deepened my love for this amazing country in a way I didn't think would be possible.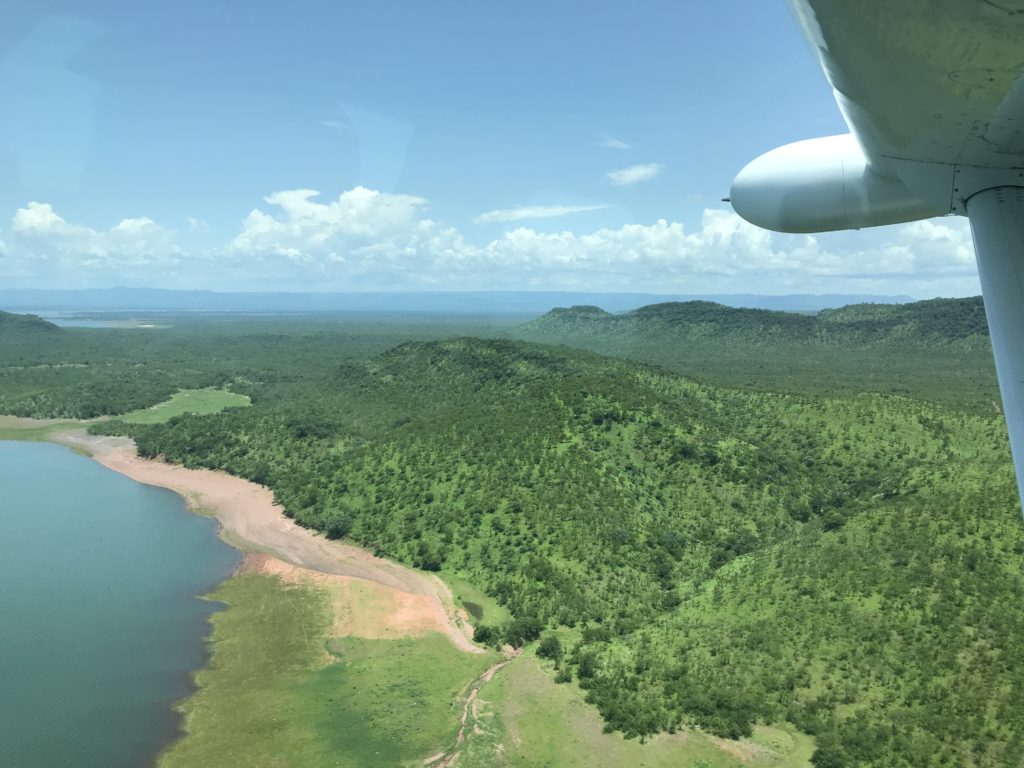 Taking a closer look at Matusadona National Park
This remote park gets its name from the Matusadona hills that form part of its water rich landscape. Flanked by Lake Kariba in the north, and two perennial rivers, the Ume and the Sanyati, Matusadona has it all. The lush landscape is formed by flat grasslands, dry river beds, rolling hills. It boasts a huge variety of mammals and keen birders can expect 240 different bird species.
Where to stay?
Fothergill Island (luxurious camp, ideal for families and small groups)
Changa Safari Camp (classic safari camp)
Rhino Camp (authentic experience)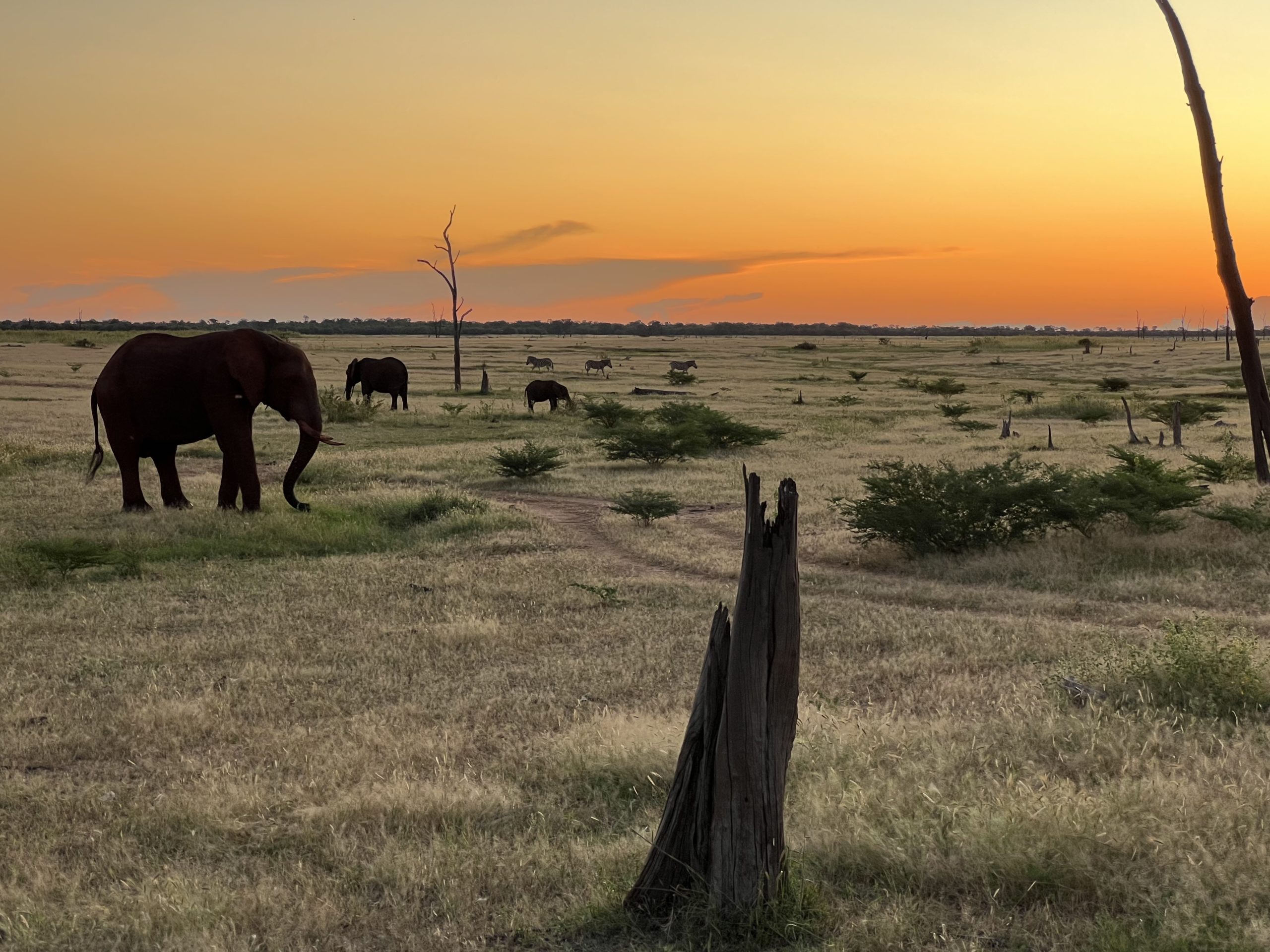 Taking a closer look at Bumi Hills
Bumi Hills is named after a group of hills overlooking the southern shore of Lake Kariba. The view from the top of the hill is magical and famous for its magnificent sunsets with the Zambezi escarpment as a backdrop. The area is also often referred to as the Zimbabwean Riviera, with the colourful reflections on the water and the palmtree dotted shore. The wildlife-rich area offers incredible game viewing which has improved tremendously over the last years also due to the amazing efforts of the Bumi Hills Anti-Poaching Unit.
Where to stay?
Bumi Hills Safari Lodge (luxurious camp on top of the Bumi Hills)
Musango Safari Camp (authentic experience on the shores of the lake)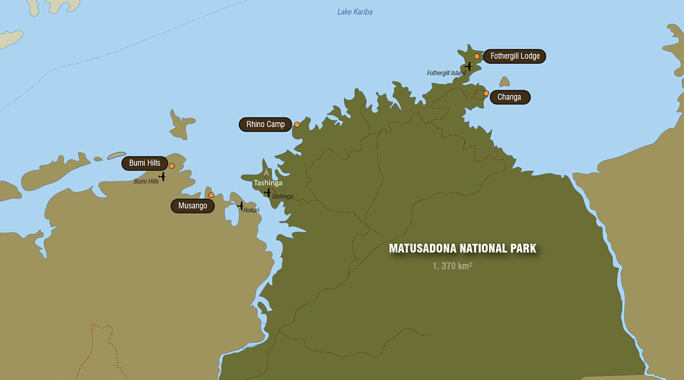 Why travel to Lake Kariba?
All year destination
Untouched wilderness
Easy access by air from Harare and Victoria Falls – Fothergill and Bumi airstrips
Bumi Hills – private concession
Matusadona National Park managed by African Parks
Land and water experience
Variety of experiences: game drives, motorboating, fishing, walking
Remote with few visitors, very exclusive experience
Visit the Bumi Hills Anti-Poaching Unit and learn more about their amazing work
For more information about this magnificent area please contact info@safaridestinations.net.
Botswana is known for her incredible skies, huge impressive clouds often build up all day for a short, late afternoon thunderstorm. Not only does this welcome 'pula' (the Setswana word for rain in Botswana), the rain also washes the air clear of dust, making for crisp afternoon game-drive photos.
Sunrises and sunsets are especially beautiful as the sky turns gold, pink, red and every colour in between, lighting up the clouds dramatically and creating more spectacular photo opportunities.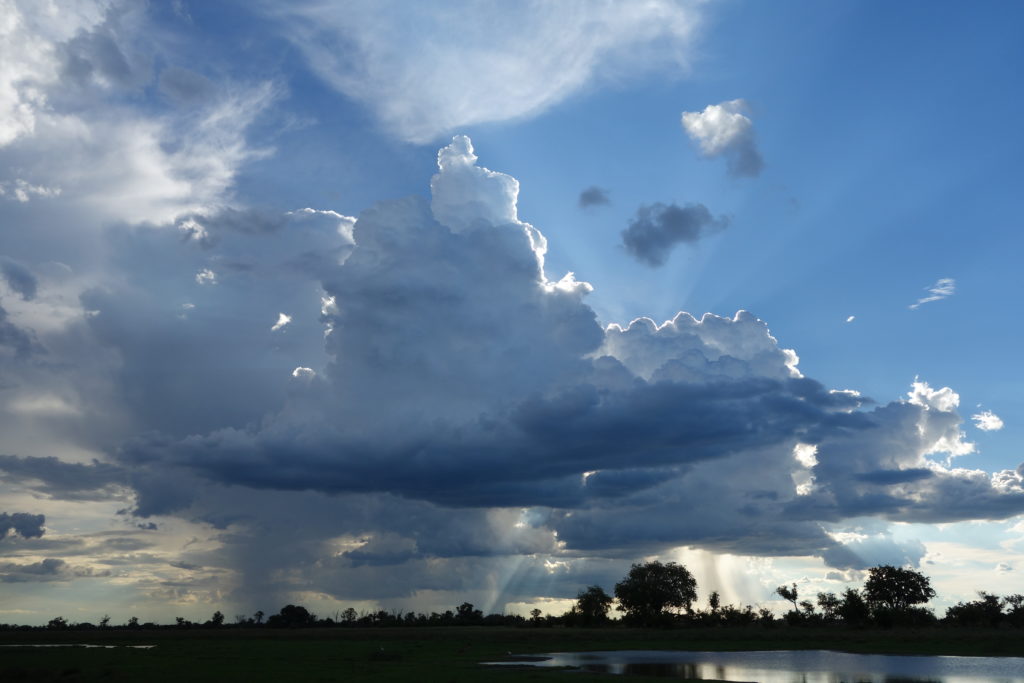 Pula is so precious that our money is named after it (and we also use it as a good fortune toast during drinks with friends). It is so special to us, as it transforms the land into a lush environment, full leafed acacia trees cast deep cool shade and wild flowers start to bloom which makes everything seem more charming. The acres of green grass and verdant leaves, sustain hundreds of thousands of grazers, which sustain thousands of predators. A whole ecosystem depends on pula and, of course, lots of our favourite safari activities like canoeing, boating and mokoro.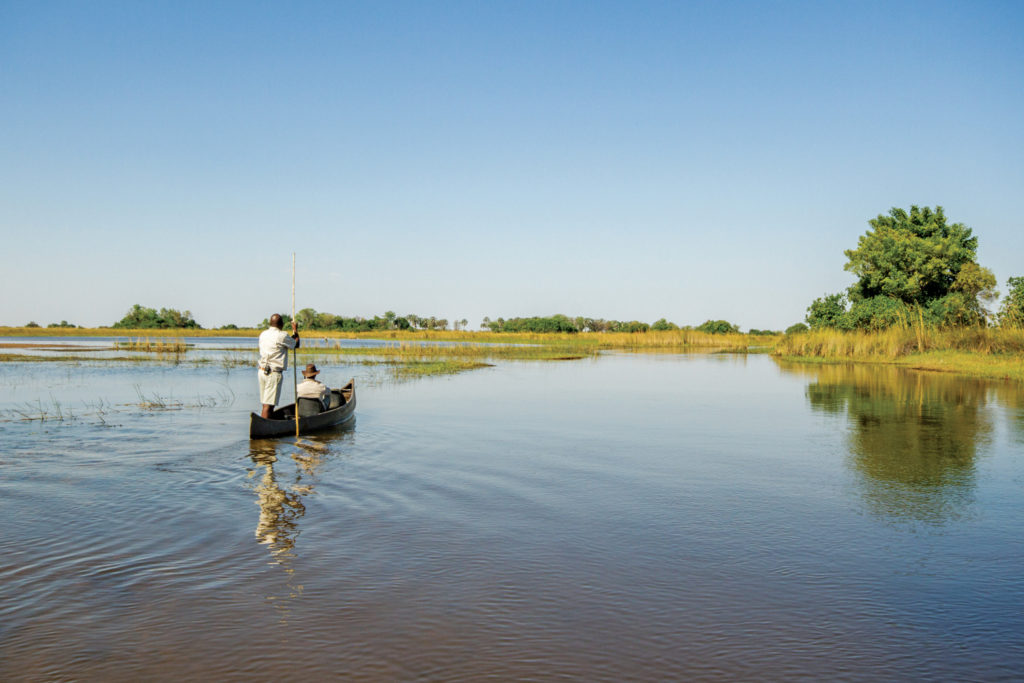 Botswana's Green Season (starts mid November and ends early April) is one of our favourite times of the year. As the rains arrive so do the migrant birds from Europe, Asia and other parts of Africa. The carmine bee-eaters hovering over game-drive vehicles, waiting to snatch up bugs from the air, are exciting to watch. Kingfishers, kites, rollers and cuckoos embellish the air with extravagant song and colour. They stand out against the brilliant emerald foliage (even LBJs – 'little brown jobs' – look prettier). The pans are totally transformed by the magical pula and become havens for aquatic birds like flamingos and pelicans. Everywhere is good for birding – The Okavango Delta, Chobe river, Makgadikgadi Pans, Central Kalahari, and the Linyanti wetlands. Even your non-birders will appreciate the beauty of it all.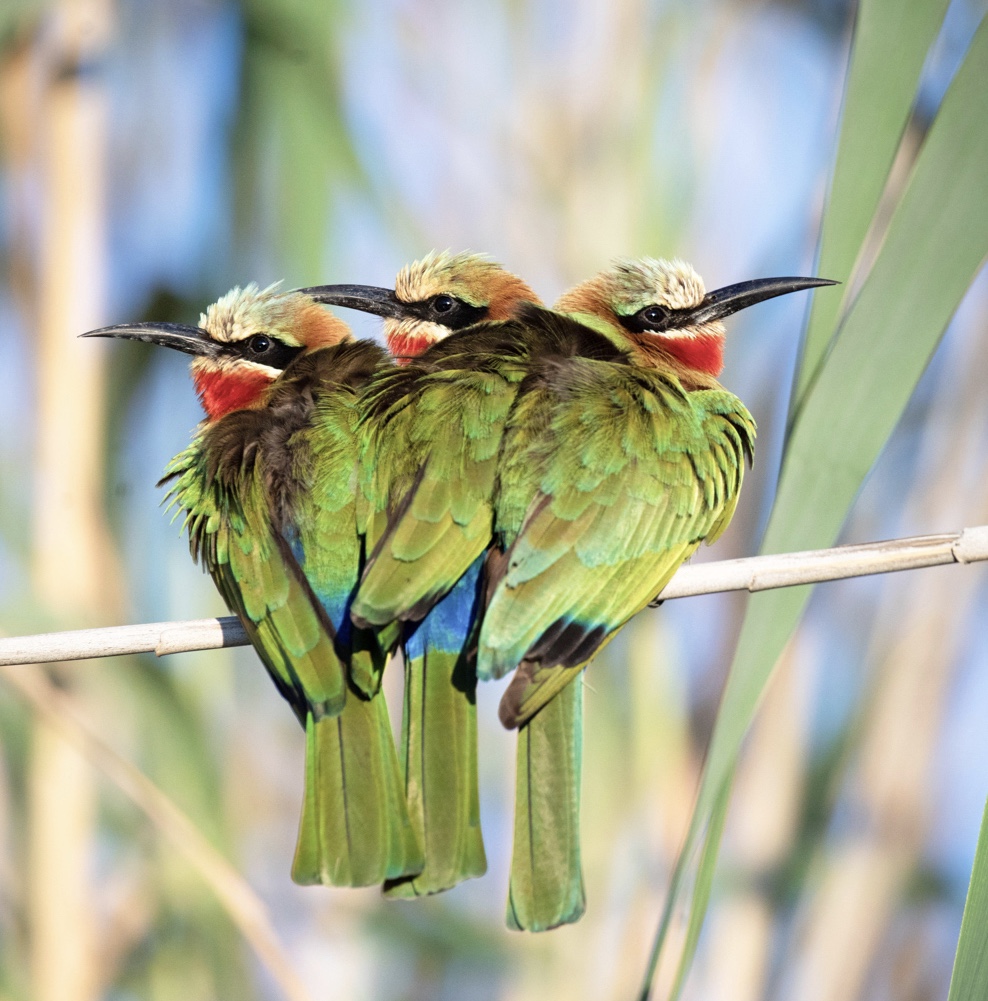 Travelling in the Green Season comes with lower rates than in other times of the year. Guests who have always dreamt of coming to Africa might suddenly find that travelling in the 'secret season' is super-affordable. If time is not of essence, you can stay for longer and immerse yourself in the experiences wherever you are, especially with the excellent discounts and specials available to you.
The other unique element of Green Season is that it's the time year when many baby antelope are born en masse. Species like impala give birth all around the same time to ensure as many of their babies survive as possible – not only is there enough grazing around for all of them but giving predators thousands of options reduce the chances that your specific baby will be killed, if you're an impala mom. The point is that you'll get to see wobbly calves and tiny foals, which is very special to witness.
So, whether it's bright green, dark green, light green or any green in between, the Green Season has plenty to offer. Yes, the longer grass makes animals slightly harder to find but it's so rewarding when you do. Lower rates, fewer people, happy wildlife and pretty skies – what more do you want in Botswana!
TIP: Visit the Safari Destinations Agents Corner to get a glimpse of the Best In Travel package overviews curated for the green season.
When I arrived in Maun a few years ago I didn't plan on getting involved in the tourism industry. Now 6 years and over a hundred camps later, I admit I changed my mind … Botswana infected me with the famous Safari Bug (as all safari goers know, there is no cure for it)!
Safari was a completely new terrain for me and my compassion towards safari tourists was, honestly spoken – really limited. What value would a safari provide, that a journey to a picturesque beach where people can relax in the sun while watching the waves in the ocean, couldn't? But life proved me wrong: I figured out quite quickly that safari is more than getting up REALLY early and sitting in a loud, open and sometimes VERY COLD vehicle. Safari is a passion, it is a life changing experience. And yes it has to offer much more than just lying in the sun getting a tan….
I can tell many stories I experienced during my time at Safari Destinations: being caught in a tree house in the delta (because of a hippo-grassing-blockade underneath), watching a puff adder attacking the wheels of our vehicle, escaping from charging elephants in reverse gear, nearly bumping into a hippo's bum on a night drive, watching an angry lion with his mouth wide open on a game walk, an elephant rubbing his skin on the canvas of my tent (lying inside begging that he doesn't lie down)… just to name a few of my adrenalin-powered moments on safari. But at the same time I also had many touching sightings: a wild dog den with month-old puppies learning how to hunt a vulture, a relaxed elephant shaking palm trees to get nuts from the treetops, a lioness grooming her cubs, a blacksmith lapwing hiding its chicks underneath its wings (at first you wonder why the bird has 6 feet..), a leopard lying on display in a tree just for you to get a beautiful photo, a Sitatunga antelope in the middle of the reeds watching us on a boat cruise and finally, the myriad colours of the most beautiful sunsets on earth.
Now I understand the safari tourists: it's not just about the adventure, it's being surrounded by unspoilt nature while watching beautiful animals in their homes. When you are on safari you start to acknowledge that there are still paradises out there, where time, status & performance don't count. It's more about being in harmony with yourself and nature and the wildlife.
I've been to 107 camps and have seen pretty much every corner of Botswana (and a bit of Zimbabwe). Personally, it doesn't matter if you have a private pool, a fancy 6 course dinner or if you get your cup of coffee delivered to your room in the morning. What makes a safari memorable is being in the wilderness, smelling the bush, listening to nature and absorbing it with open eyes.
Many people will never have the chance to experience such wonders while they are stuck in big cities with millions of people and no opportunity to see true beauty. It's up to those of us who are privileged enough to experience such wildernesses to tell people about them, encourage them to travel and keep them safe for the next generation.
"THERE IS SOMETHING ABOUT SAFARI LIFE THAT MAKES YOU FORGET ALL YOUR SORROWS AND FEEL AS IF YOU HAD DRUNK HALF A BOTTLE OF CHAMPAGNE – BUBBLING OVER WITH HEARTFELT GRATITUDE FOR BEING ALIVE".  Karen Blixen 
Welcome to our new website! We will start uploading lots of interesting stories soon.