THE HIDDEN GEMS ON LAKE KARIBA IN NORTHERN ZIMBABWE
I was very fortunate and felt extremely privileged to visit Lake Kariba twice this year and all in a matter of two months. And both visits impressed me hugely and deepened my love for this amazing country in a way I didn't think would be possible.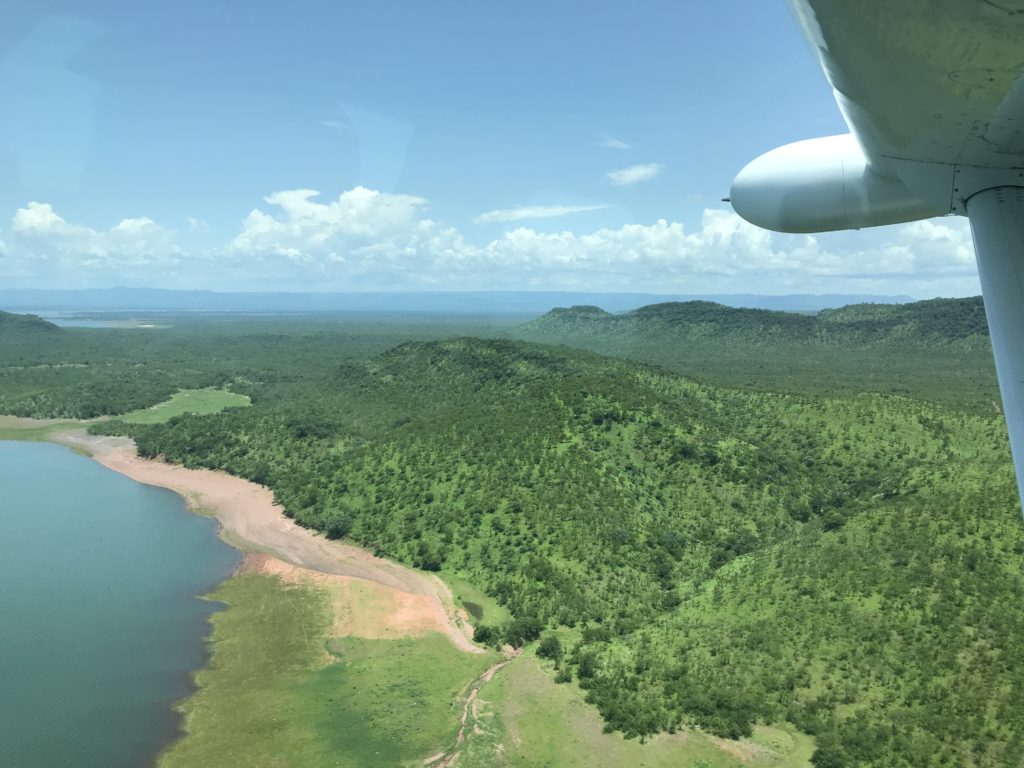 Taking a closer look at Matusadona National Park
This remote park gets its name from the Matusadona hills that form part of its water rich landscape. Flanked by Lake Kariba in the north, and two perennial rivers, the Ume and the Sanyati, Matusadona has it all. The lush landscape is formed by flat grasslands, dry river beds, rolling hills. It boasts a huge variety of mammals and keen birders can expect 240 different bird species.
Where to stay?
Fothergill Island (luxurious camp, ideal for families and small groups)
Changa Safari Camp (classic safari camp)
Rhino Camp (authentic experience)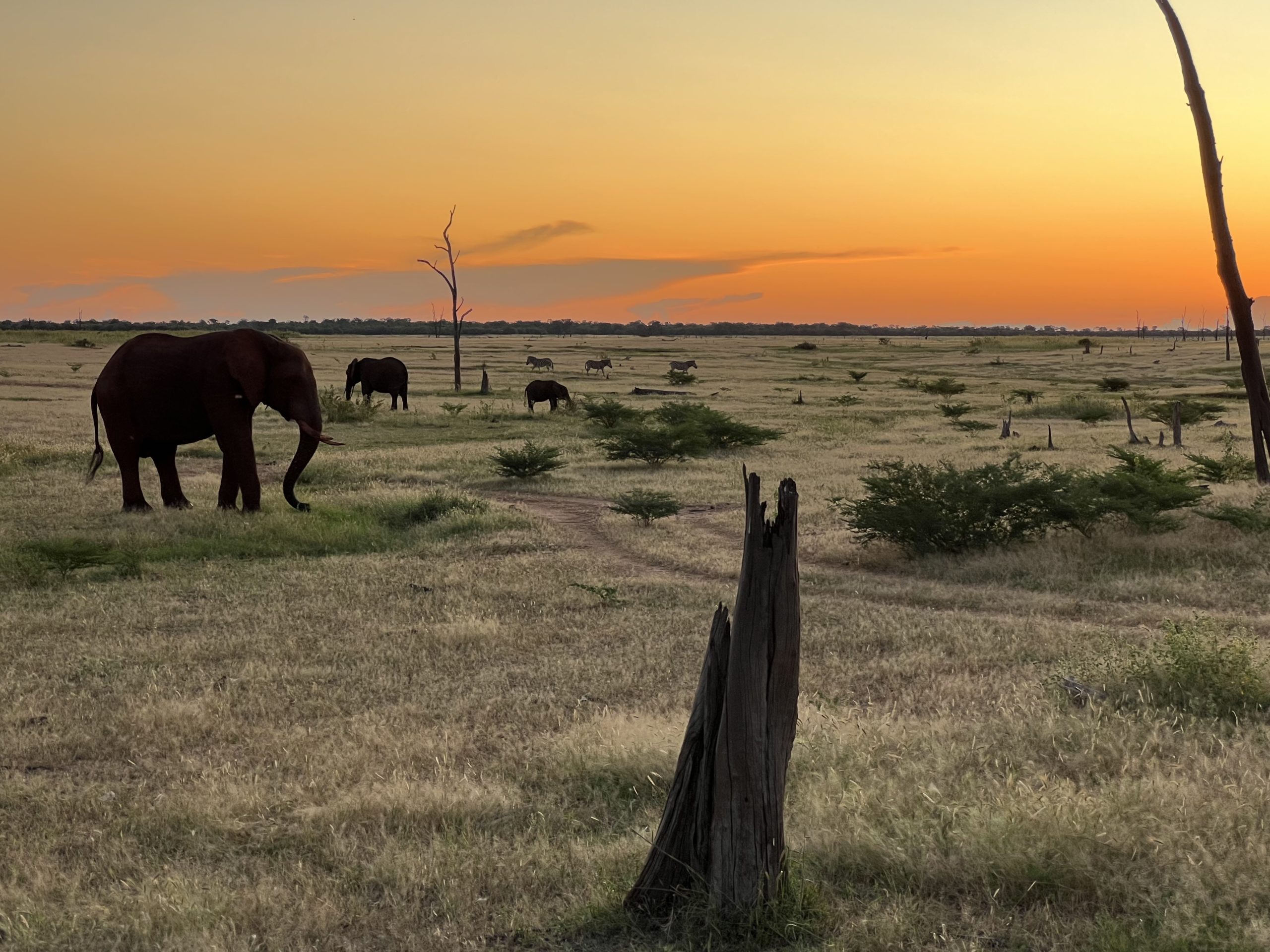 Taking a closer look at Bumi Hills
Bumi Hills is named after a group of hills overlooking the southern shore of Lake Kariba. The view from the top of the hill is magical and famous for its magnificent sunsets with the Zambezi escarpment as a backdrop. The area is also often referred to as the Zimbabwean Riviera, with the colourful reflections on the water and the palmtree dotted shore. The wildlife-rich area offers incredible game viewing which has improved tremendously over the last years also due to the amazing efforts of the Bumi Hills Anti-Poaching Unit.
Where to stay?
Bumi Hills Safari Lodge (luxurious camp on top of the Bumi Hills)
Musango Safari Camp (authentic experience on the shores of the lake)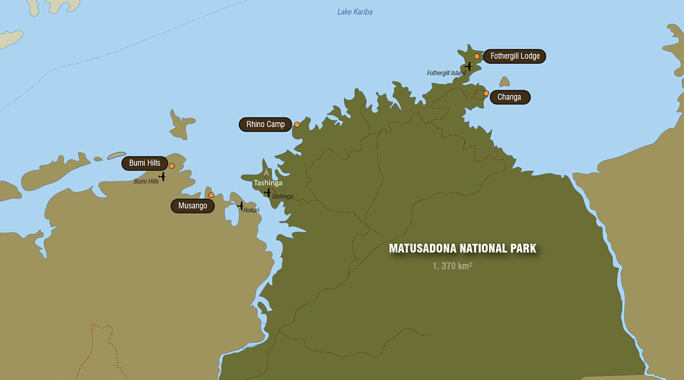 Why travel to Lake Kariba?
All year destination
Untouched wilderness
Easy access by air from Harare and Victoria Falls – Fothergill and Bumi airstrips
Bumi Hills – private concession
Matusadona National Park managed by African Parks
Land and water experience
Variety of experiences: game drives, motorboating, fishing, walking
Remote with few visitors, very exclusive experience
Visit the Bumi Hills Anti-Poaching Unit and learn more about their amazing work
For more information about this magnificent area please contact info@safaridestinations.net.