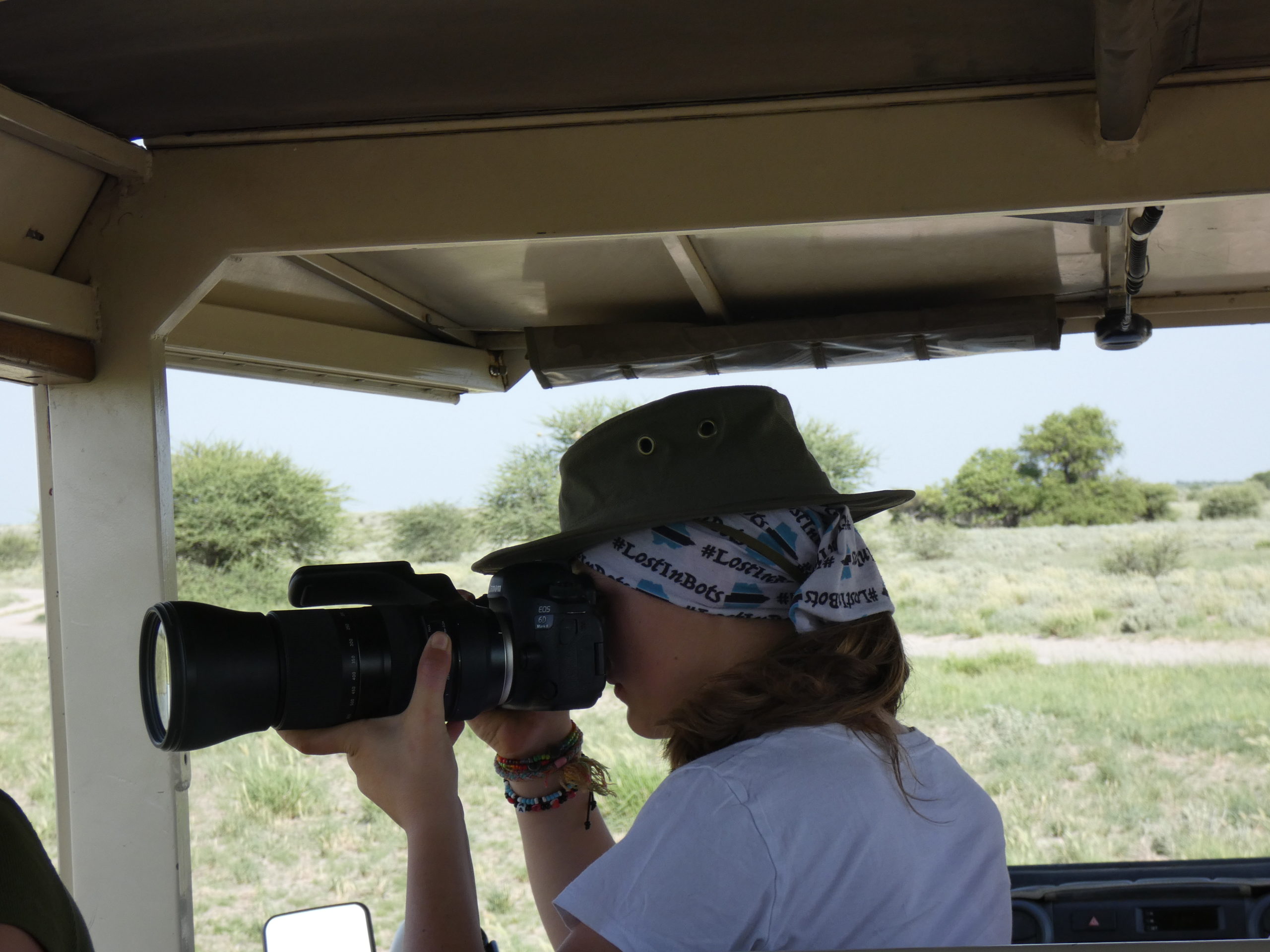 Sharing a safari with children will give you completely new eyes for seeing the bush.  A child's excitement at spotting an impala for the first time is infectious enough to rub off on even the most seasoned of safari goers. When you start seeing the bush from a child's point of view, the priority of ticking off the big five quickly fades – replaced by the excitement of watching dung beetles at work and imagining the inner-workings of termite mounds.
A family safari is a whole new discovery of the natural world. Not just for kids, but also for adults who usually focus only on photographing the animals that live in it. Best of all, you'll have time to bond as a family while checking out fresh animal tracks and roasting marshmallows on the campfire.
So, what do you need to know when travelling with children?
Don't chain me down
Ask a small child if their idea of a holiday is being asked to sit still for four hours, twice a day (or more!) and you'll probably get a firm no. Even the most disciplined of children will have a tough time containing their excitement when bumping into a pride of lions. They'll want to wiggle around a little, point at things and start a conversation about what they're seeing. So let them. Booking a private vehicle is the best way to relax at sightings without worrying about sideways glances from that empty-nester with the massive zoom lens. Private activities give parents space to relax without having to 'shhh' kids over stuff that's really quite exciting (who wouldn't want to tug someone's sleeve and gasp 'look!' when faced with their first elephant?). Private activities also allow you the flexibility to start and end activities at friendlier times for kids who sleep longer & tire out easier.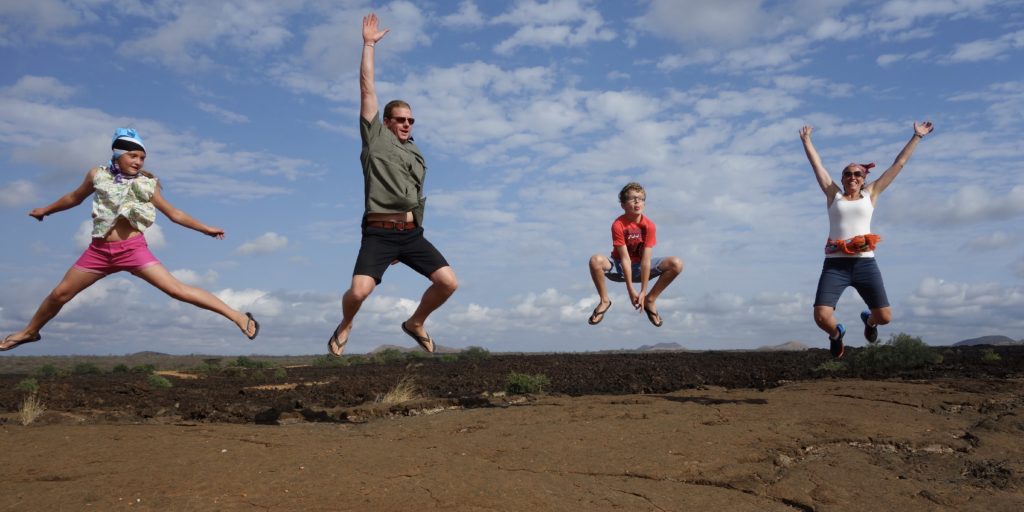 Variety is the spice of life
Mix up the schedule and keep the kids engaged on safari. Head off on a local village visit in Chobe or explore the salt pans with a quadbike and get introduced to the meerkats of the Makgadikgadi. Take the kids walking with the bushmen so they can practice speaking in clicks or give them a bush archery lesson. Many camps in Botswana offer child-friendly activities with some providing specialised programmes just for children. A private mobile safari is another sure fire way to give kids the space they need, as well as guaranteeing your guide's undivided attention.
Where the Wild Things Are
Many camps have age restrictions for children to guarantee their safety in the bush, as well as the comfort of other guests in camp. Private vehicles are often a requirement for children under 12, however Chobe is one area where these rules are usually more relaxed. Children are required to share their room with at least one adult to guarantee their safety. Many camps now offer family accommodation to prevent parents splitting sleeping arrangements. Children are generally not allowed on bush walks below 16 years of age or mokoro activities below the age of 12, however certain camps will make exceptions or tweak these activities to make them safer for kids.
The boring stuff – what paperwork do you need to bring?
A trip to Africa is an exceptional adventure and will give your children life-long memories.
To make sure everything goes smoothly however, please ENSURE that you adhere to the regulations in place regarding travel for ALL children under the age of 18.
Botswana continues to have strict rules when it comes to travel with children under 18. Parents have to carry unabridged birth certificates for the children, if single parents travel without the other parent then additional rules apply. Please contact us to find out more, we have handy lists that help preparing for this once-in-a-lifetime safari.
Recommended itineraries for families
At Safari Destinations, we've used our first-hand knowledge of Botswana's camps to create family-friendly safaris which help families get the most from their time in the bush. We are experts when it comes to family room layout, child restrictions, minimum ages etc. Contact us at info@safaridestinations.net to ask about the best options for family travel.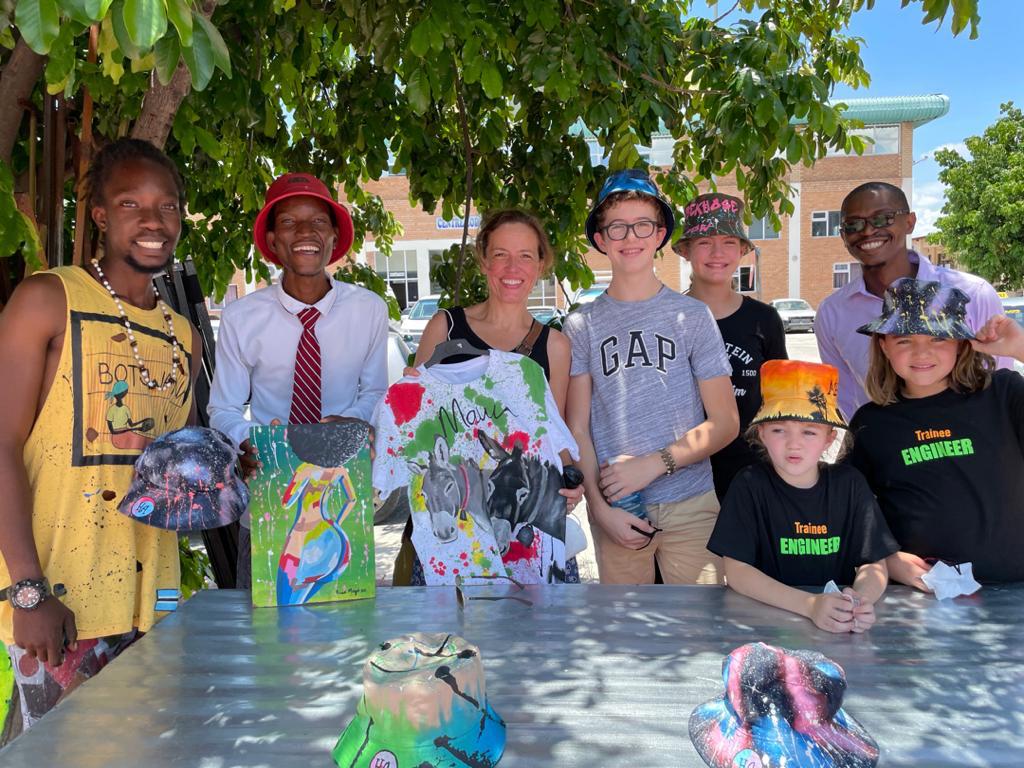 Every single day, we at Safari Destinations, have the privilege of interacting with our clients in Maun, hearing about their wonderful safaris. Excited by their experiences in the bush, our guests are more than eager to share their feedback with us. Our clients are so thrilled to be travelling again, agreeing that travel is still much needed and that there is no better time to go on safari than now!
Elicited by our Meet and Greet team, here is some of the feedback received in the last couple of weeks (we struggled with the selection since we had so many wonderful stories to choose from).
A FAMILY'S DREAM COMES TRUE AT SHINDE CAMP
"Shinde was by far the highlight of their trip. In enquiring why this was so, we were told that they had the best Guide ever in the history of their safari holidays. Our guests commented that they have been to South Africa, Namibia and Botswana with Botswana having been the best just because of their guide, Kenny, at Shinde Camp. The whole family commented that Kenny was an absolute gem. He was very knowledgeable (he even knew the scientific and latin names of plants and animals), was fun (extremely entertaining), and catered for the young ones and keeping them very interested each and every game drive. They mentioned that a Guide can make or break a trip or experience and fortunately for them, Kenny truly enhanced their experience. Their game drives were nothing short of spectacular. They saw everything that they wanted to see and even got to witness a Lion kill, just like you see on National Geographic. This family really were happy and could not stop expressing their satisfaction with their whole entire trip."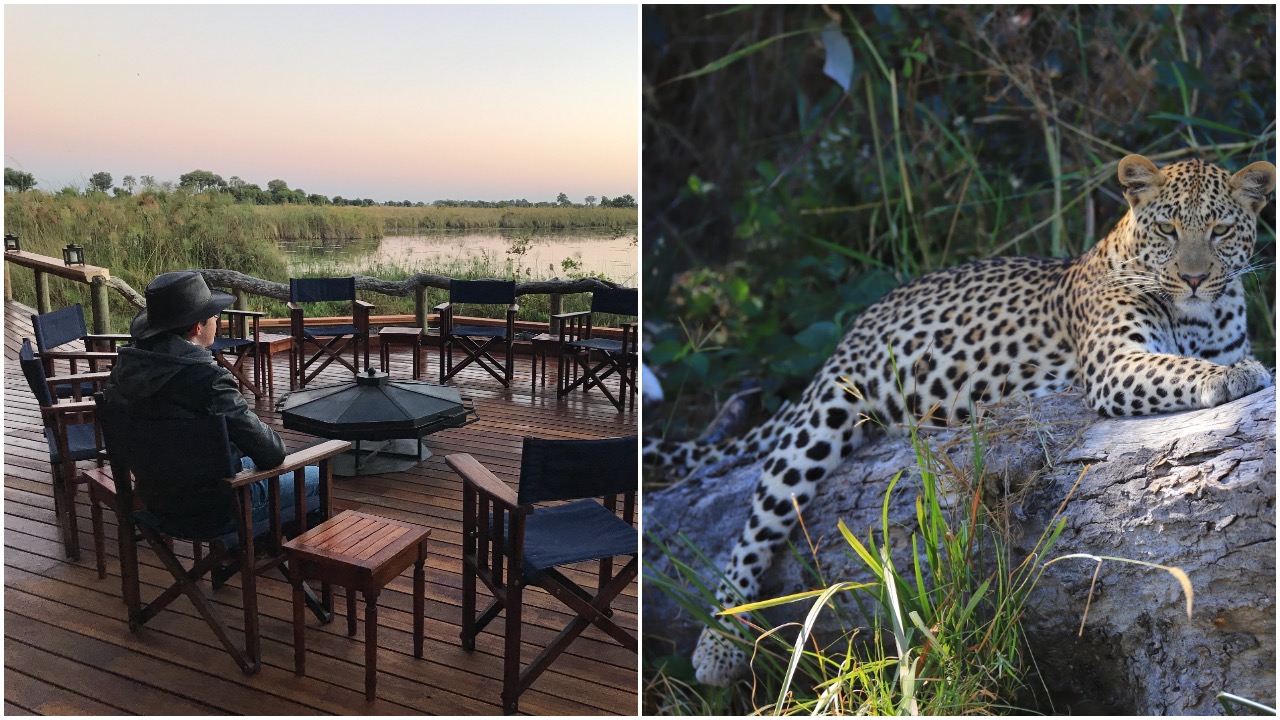 NOGATSAA PANS LODGE: A GEM & THE CHERRY ON TOP!
Although the focus of a safari is the wildlife sightings, the landscapes and the sheer bliss of being out under the African sky, the staff in camp contribute hugely to the overall experience. A warm welcome, a beautiful smile and the kindness of the people in camp who are more than ready to make sure that all your needs are met during your stay, adds to the pleasure of your stay. Nogatsaa delivered in this aspect!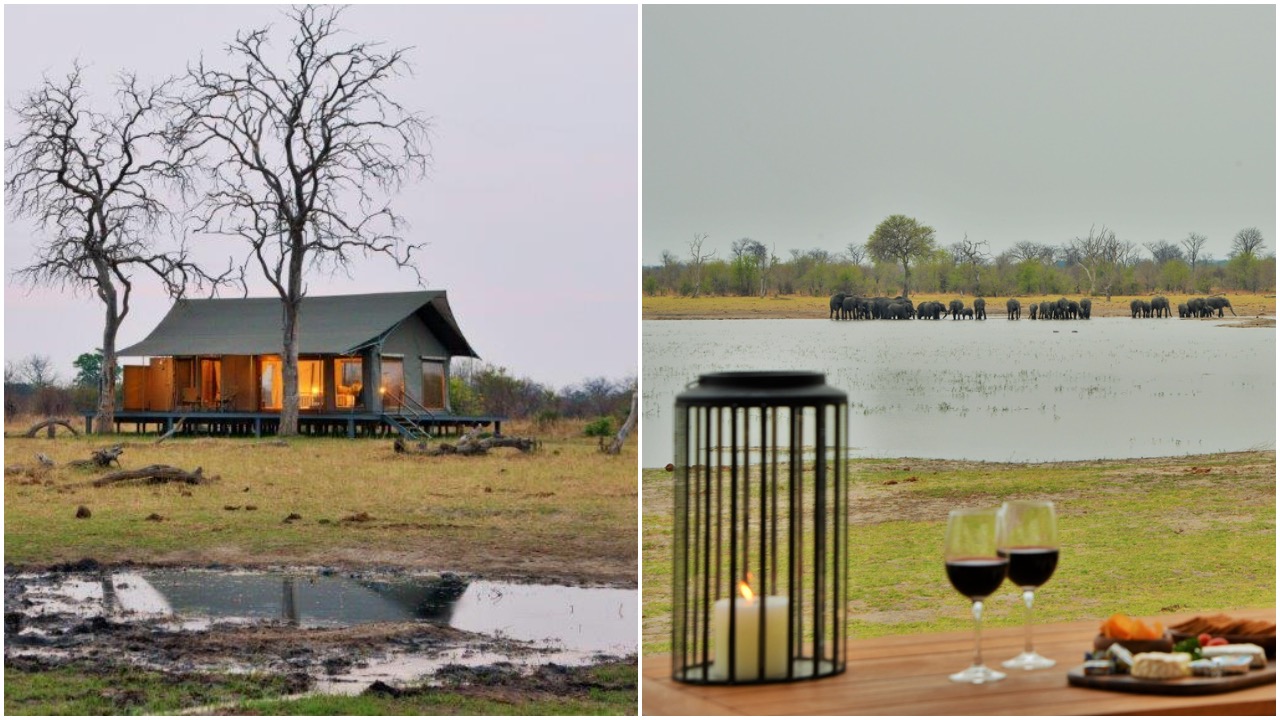 "Nogatsaa Pans Camp: Clients raved that the Manageress Ketsile, had phenomenal people skills and was just incredibly friendly. Allan, who was their Guide for their entire stay was also an asset and made their sightings just extra special. He was very knowledgeable and very flexible. They can't compare the welcome and hospitality that they received anything they had experienced on other trips.
SELF-DRIVING IN BOTSWANA! WHAT COULD BE BETTER?
It is great to go on a self-drive trip. Our guests are enjoying the open and flat landscapes while driving through the Makgadikgadi pans, to road side sightings of elephants aplenty in the famous Chobe area to the rustic and pristine Savute and then Khwai with its exceptional game viewing. The bonus to self-drives is that you get to spend dedicated time with family or close friends.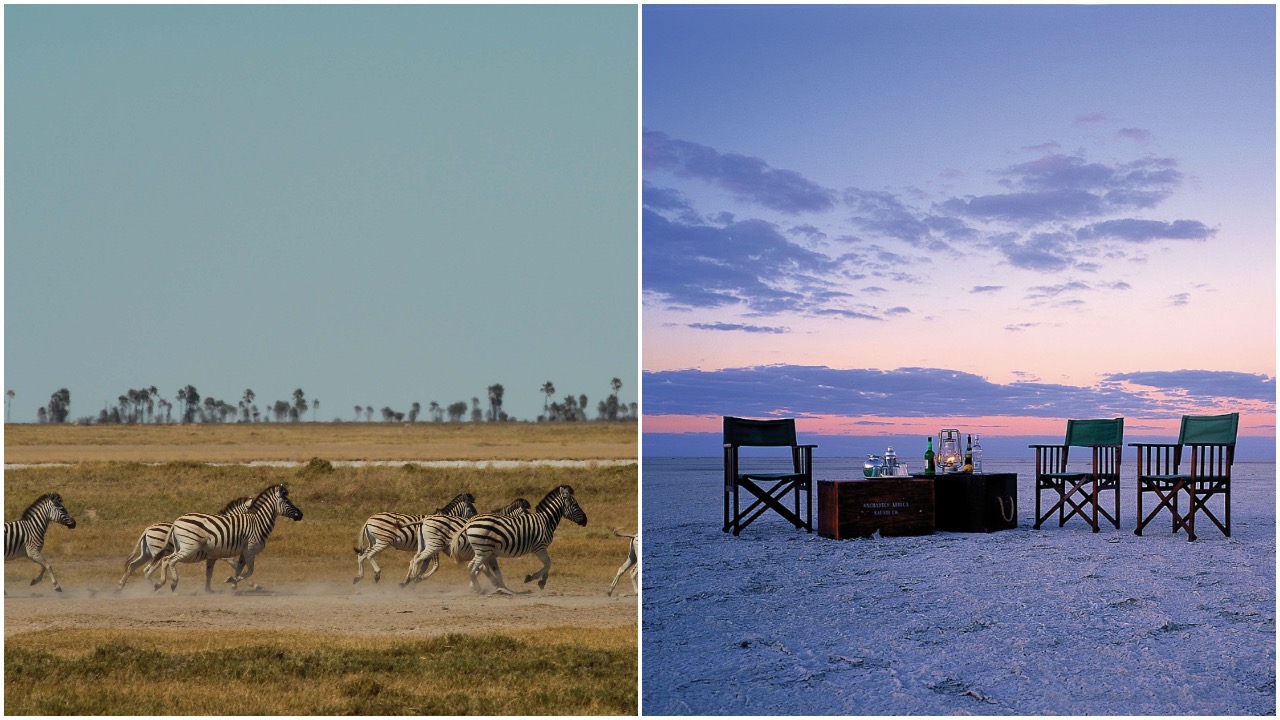 " The clients absolutely loved the Makgadikgadi and her beautiful sunsets and sunrises as well as the vast nothingness of the landscape. Kubu Lodge was also a great place to stay as Chobe was buzzing with hundreds of elephants. They had never seen anything like this before.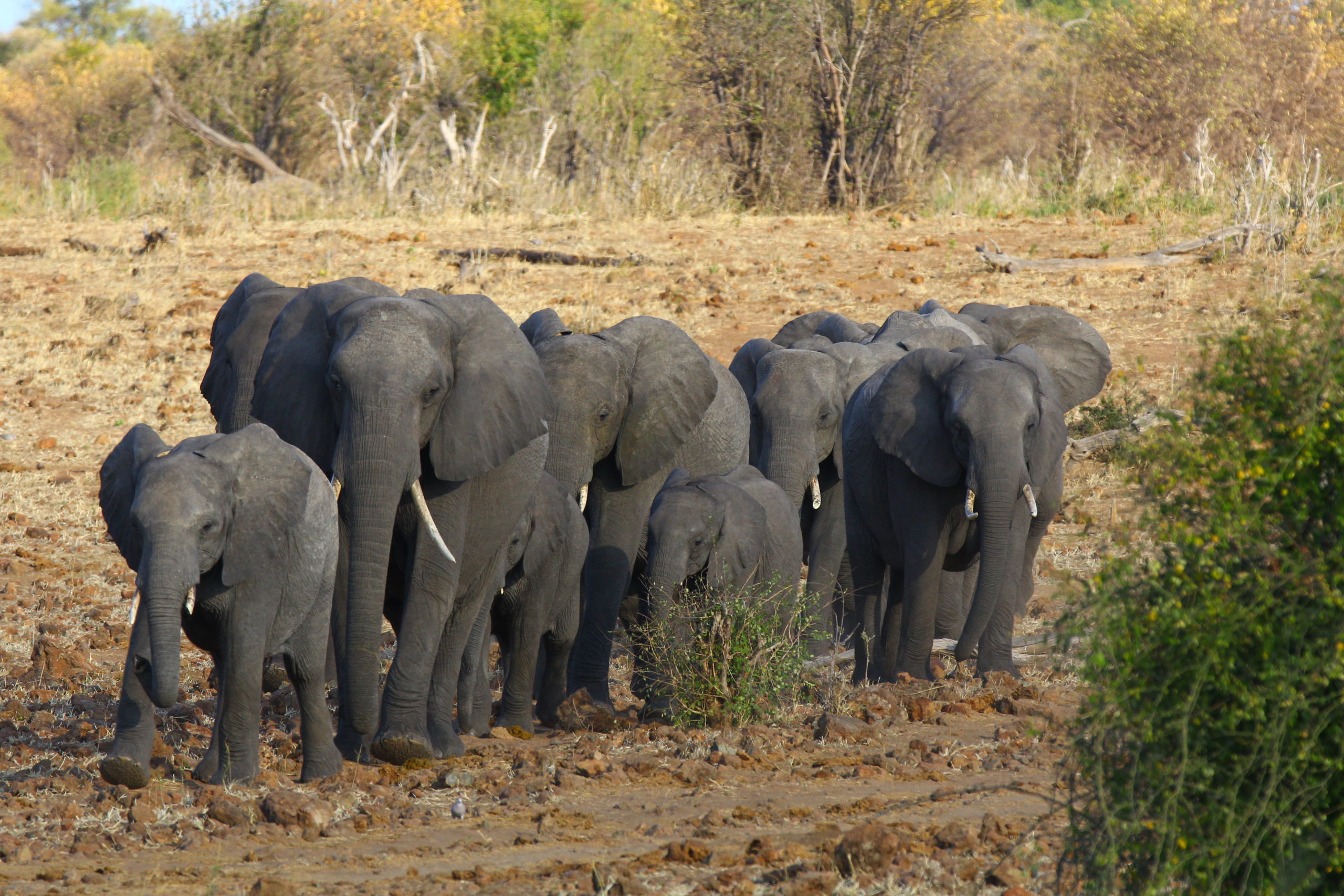 Savuti was " Lion land". They saw a total of 15 Lions at one sighting, with cubs. This for them was very special. The experience of being in the wilderness (unguided) with mother nature delivering in such a spectacular manner, was simply remarkable. The landscape here was also breath-taking. Khwai also was just awesome. On one drive, clients saw a dead impala up a tree and they both guessed that they were about to see a Leopard. And there it was! They were so excited and told me about the many video clips they took of their "special" sighting and moment. This was their first time visiting Southern Africa and they could not believe their luck."
These are just some of the feedbacks from the many guests we have hosted over the past months. We love to hear of the magical moments experienced by our guests and to share in the memories they will take back home to tell to their families and friends! This is one of the best parts of our job, being allowed to share such amazing experiences.
As Carina always says: "Every day not spent on safari is lost day". I am sure our guests, after a safari of a lifetime, will agree. The African travel bug is the one that bites the hardest.