It has always fascinated me to see how young Batswana are proud of their heritage. It almost seems as if they all have two hearts, one that beats for the modern world and the other that embraces their culture, values and traditions.
Here is the story of Tshepang and Ndiye, two of SD's "rising stars", who allowed me to share this with you.
What started off as silly jokes and 'friendship' led to a journey of love. We knew for a while that there has been an office romance going on, but now it is official. Tshepang and Ndiye celebrated their traditional wedding last weekend. These two very special people found their love in the workplace and decided to make a lifelong commitment. Congratulations to the perfect match.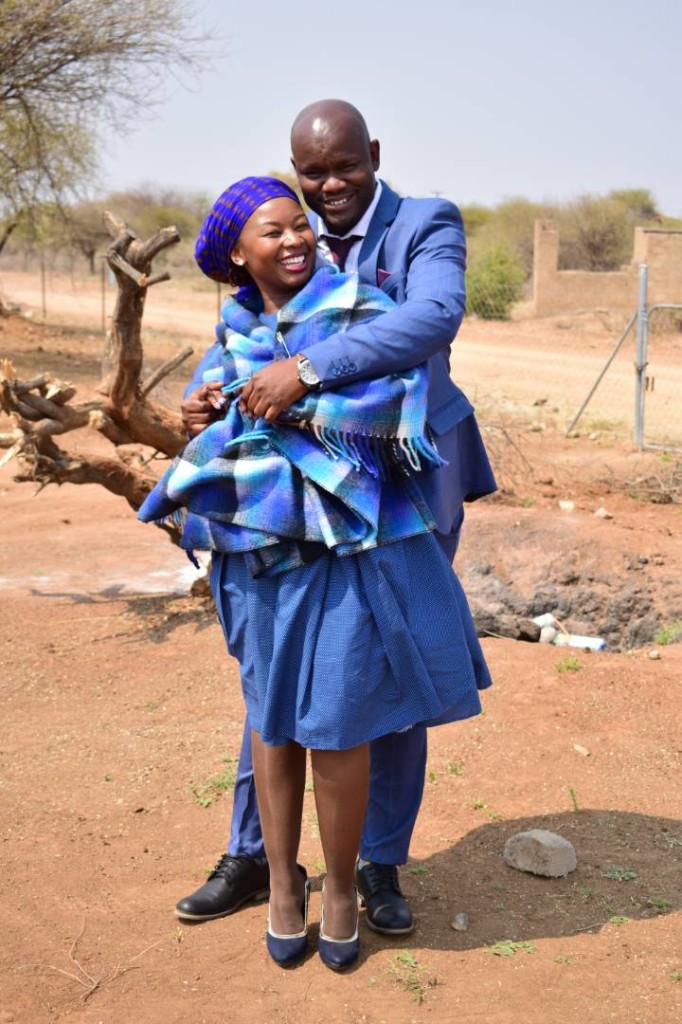 Traditionally in Botswana, when the groom's inner voice tells him that it is time, he tells his uncles about his intention to marry. The uncles then "take over". They will meet and discuss with the groom's parents. A delegation from the groom's side is sent to the bride's parents to ask of their traditions. This is because although there is a lot of common practices, a few differences exist from tribe to tribe. The groom's parents then visit the girl's parents to get their consent which will then lead to the process called "Go battle mosadi" meaning "officially ask for the daughter's hand in marriage" and is done by uncles to uncles. When the two families reach an agreement about the marriage, negotiations for bogadi/lobola (the bride-price) start. Bogadi/Lobola is a gift to the bride's parents for their consent and also for raising the bride. Bogadi is paid in form of cows but we are very fortunate that families nowadays also accept cash. Knowing how special Tshepang is, it would have meant a whole herd of cows.
Both groom and bride should be present at the Patlo/Bogadi celebration. During Patlo/Bogadi there is a feast with traditional food and beer. All women have to dress up traditionally, which means a skirt, blouse, a shawl, and a head covering. Men should be in long pants and jackets. Women sit apart from the men on the floor, whereas men are allowed to sit on chairs.
Ndiye and Tshepang had their traditional wedding last Saturday. It was a day filled with joy. We wish the couple lots of happiness and fun organizing their "white wedding" which they will celebrate in a couple of months. Remember, Batswana are blessed with two hearts…