As much as I tried, I simply couldn't jump over the sunset!  Clearly I'm not fit enough, as it took a couple of attempts to get as high as I did! Lack of fitness aside, I'm sure you can see it was quiet fun to try! Fun and enjoyment sums up Rra Dinare camp, a new stunning camp on the Southern side of the Okavango Delta.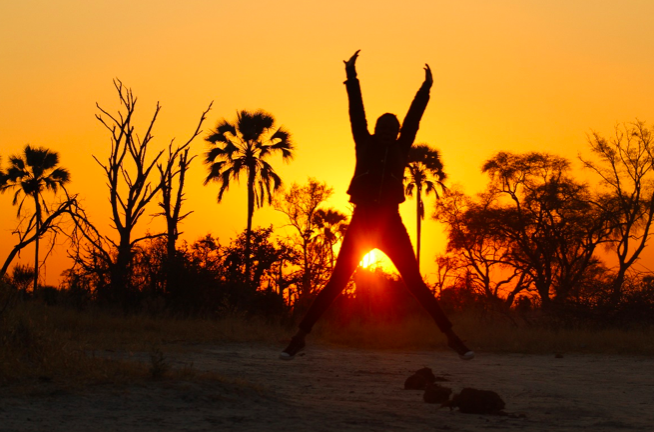 Upon arrival it's immediately apparent that everything is still super new. The wood still smells woody, the linen is nice and crisp the mosquito nets are super white and I'm sure there is not a single mosquito that can go through those! I absolutely loved this camp!
The food was delicious and generous with a wide assortment of drinks, teas and coffee. It was a really special thing for me to be brought a piping hot cup of tea in the morning! Talk about being pampered like a princess! Nobody has ever brought me tea at 6am! I could do this every morning.
The stilted Boma area overlooks the Gomoti River, where elephant, buffalo and hippo amble past. In the afternoon bushbucks are often around the camp nibbling on bushes underneath the tents…so cute! I got to relax by the pool and the amount of game viewing in front of the camp could easily make one think about opting out of a game drive – not that I did.   Despite my notions of relaxing poolside, the game drive did not disappoint – I saw loads. I'm no photographer so I really appreciated how the game always seemed to be right in front of me, at the right time, for me and my camera. At one point a lioness rolled upside down and looked like it wanted to be petted, waited for me to snap a couple of pictures, and  then turned over again.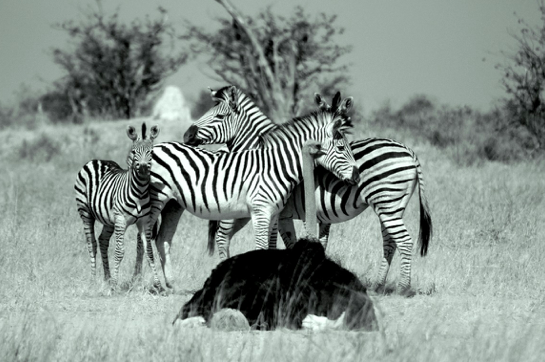 We also went on a Mokoro excursion. I´m not a big fan of water but after a lot of jiggling on the game vehicle a Mokoro was the best thing that could happen to me. It was so smooth and more than appreciated. Our Mokoro poler was knowledgeable and cautious and told us when we could not go further as there was a hippo "tanning" on the other side of the channel. I told him that I was very happy with his precautions! I don´t take risks!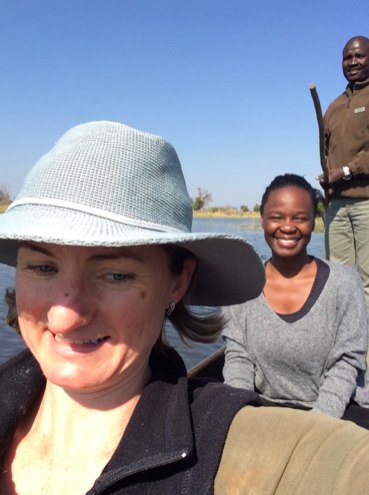 FACTS ABOUT RRA DINARE
Rra Dinare is an Under One Botswana Sky Camp, sister camp of Pom Pom Camp.
The camp is run on solar power.
Activities on offer are Game drives with each vehicle carrying 6 pax, Walking Safaris and seasonal Mokoro excursions are also available. The Guides are very knowledgeable and informative.
Rra Dinare has a maximum of 8 tents with one family room inter-leading. The rooms are very spacious with outdoor showers (no inside shower).
Wakeup with coffee/tea brought to the rooms every morning. The dining for all meals is communal. Private meals for honeymooners or for guests who prefer more privacy are available on request.
To get more info please click here and see recent images and general information about Rra Dinare.