We're only momentarily disorientated… I've been lucky enough to call Botswana home for 7 years now and have traversed most of its dusty roads. However, there are always new gems to explore and last weekend the Makgadikgadi National Park was on the itinerary. This largely underutilised park only has a couple of roads crisscrossing its interior and most of them are long and straight with miles of visibility. Despite these pretty good odds, I still managed to be momentarily disorientated… or in plain English "lost".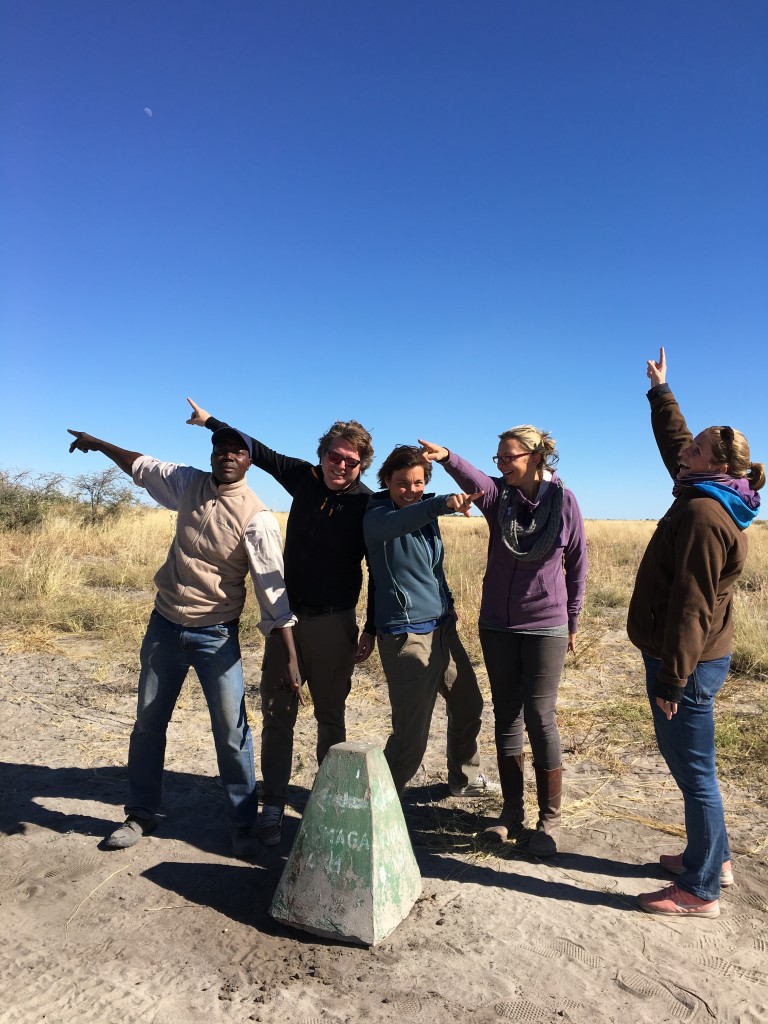 In hindsight this is actually a pretty impressive feat seeing as there are so few roads and yet we still managed to miss one of them – turns out it was the crucial one. We had booked a campsite in the middle of the park but for some reason we ended up on the Boteti river which forms the western boundary of the park. I'll never forget when we came out of the 'woods' onto a ridge with a very pretty view of a dry river bed. After a moment or two of complementing the view it dawned on me that we were looking down on the Boteti and nowhere near where we were supposed to be. The little cement pillar stating Khumaga office a mere 2km away confirmed this. I couldn't help but start laughing, almost uncontrollably, at this rather long detour. It was now 15h00, we'd left Maun at 8h30 and still had to cover 60km to get to the campsite and set up camp. Suffice to say the giraffe, gemsbok and elephants we'd passed earlier looked a little surprised to see us again so soon going the opposite direction at a slightly faster pace..
We made it to Tree Island in record time, set up camp and managed to get out onto the pans for a well-deserved sundowner. Nothing beats the open spaces the pans have to offer, there is quite literally nobody around let alone any man-made structures to disturb the endless views. My Dutch friend, who is an avid sailor, likened the emptiness of the park to being out at sea – the grass waving in the gentle breeze reminded him of the waves and if you know enough about astronomy you can easily navigate by the stars. I've seen plenty of impressive night skies but on a moonless night like we had, the universe in all its glory makes you seem very small and irrelevant in the larger scheme of things. A feeling that more people should experience more often if you ask me!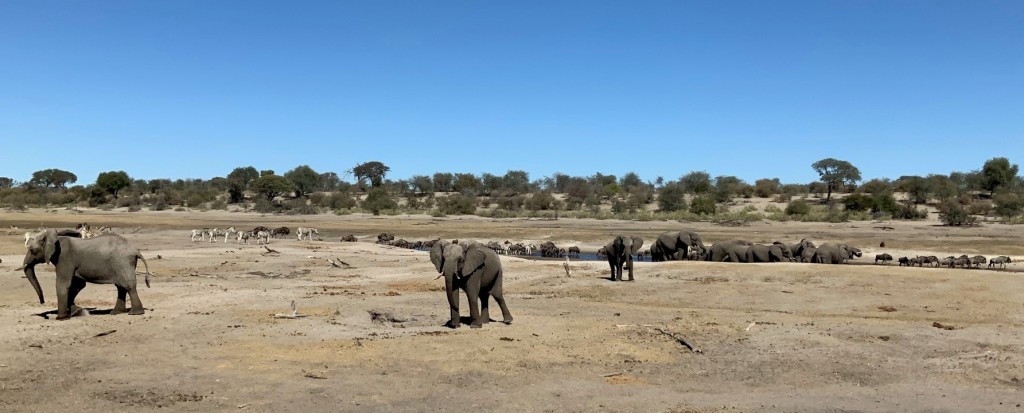 Back in camp dinner was served and we ended the day with a nightcap around the fire – you're not camping properly if you're not sitting around a fire contemplating the days' adventures whilst hearing lions roar in the background.
The next morning, we left bright and early, changed our second flat tyre and made our way back to the Boteti (we knew the road by heart now..) to catch the annual zebra migration. This natural phenomenon is utterly astounding and quite literally breath taking. Imagine hundreds of zebra and wildebeest making their way down to the river, which isn't much more than a couple of big puddles and trying to squeeze in between large herds of elephants. We parked our car under the trees, opened our picnic lunches and just sat there for hours watching the spectacle unfold before our eyes. Whilst the zebra, wildebeest and elephants were all jostling for space lions starting calling. I'm convinced they did so just to make the experience all the more surreal for us.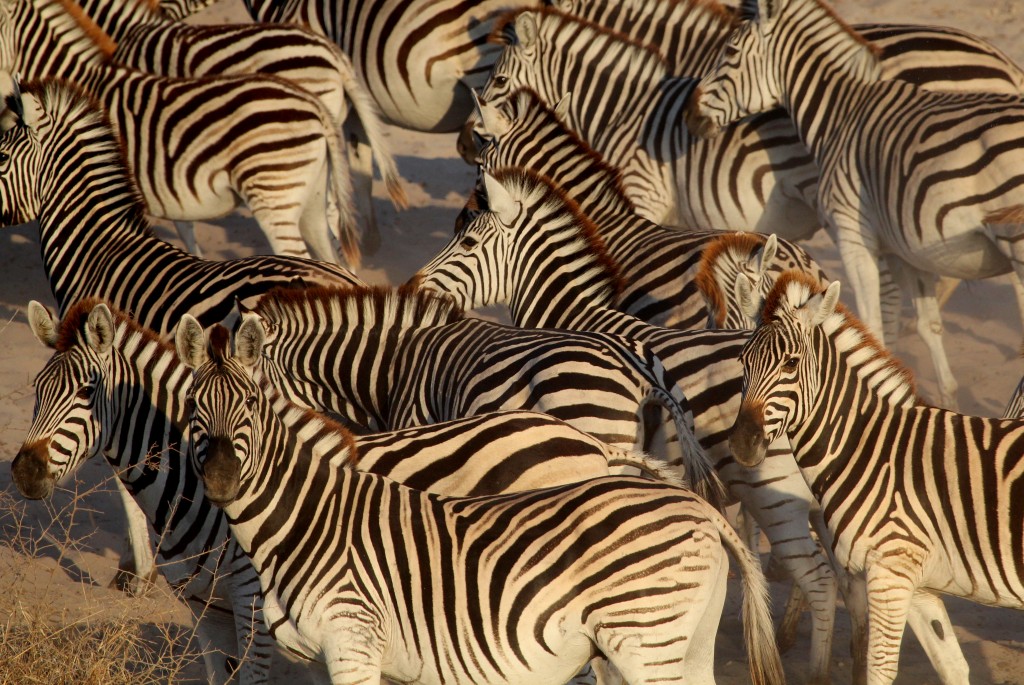 No matter how long I've been in Africa for nor how many safaris I've done, those hours spent on the river banks watching the spectacular migration in action is something I won't easily forget. It ranks pretty high in special moments and trust me, this continent has granted me quite a few!