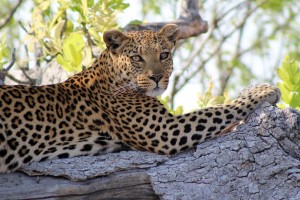 Pom Pom Camp, western Okavango Delta
Last weekend Jessica flew to Pom Pom for a quick 1 night stay to check out the lodge.  Here is her feedback:
Pom Pom is only a short five minute drive from the airstrip. The large main area is really cool, which helps during the hot days. All the tents have a great view over the river and buffalos come very close. The rooms are fantastic. We loved the colors and especially the white curtains in the tents, which we have not seen before. The hot outdoor shower is really big and the water pressure is perfect. Coffee and tea is being served in the tents at wake up time, which makes it really nice to get up.
Activities/ Guiding:
Our guide Rex, very nice and friendly guide met us and took us on the evening  game drive. Our plan was to find lions, we saw fresh lion tracks and followed them. We drove for about 38km trying to find this male lion and while doing that we saw  lots of animals just to mention a few, impalas, red Lechwe, Kudus, wildebeest, Duiker, Giraffe, Tsessebe, buffalos, lots of birds. It was getting a bit late so we stopped for our sundowner drinks. As we set up the table we heard him roaring, so we jumped into the vehicle, left the drinks there, drove off and he was about 150 to 200 m behind us, lying there calling for his brother. What an amazing sight. Rex our guide was not willing to give up on the lion hunt which was great, so our long drive and hunt was paid off eventually. It was so wonderful to hear him roar just about 4m away from the vehicle. The brothers met and it was a phenomenal way to end the evening.
On our morning game drive it was time to find a leopard. Rex took us for a leopard hunt, we saw a lot of animals while on the hunt. We finally found the mother leopard with two cubs but we could only see the one cub, since the other one was hiding. That was just incredible, wonderful game drive. Back on time we dropped two clients at the airport and kept on going on a game drive for about 40 minutes before heading back to camp for brunch.