Have you noticed how bracelets are all the rage these days? Polar Electros, Fitbits, Jawbones, Fuelbands…
Our bracelets don't track how many miles you ran or count the calories in the chocolate cake you just ate (thank goodness), but they are just as powerful.
These bracelets empower the disadvantaged in Botswana.
They are made locally by woman, under a Disadvantaged Woman's Economic Empowerment Programme that echoes our commitment to woman's issues and benefits from our support.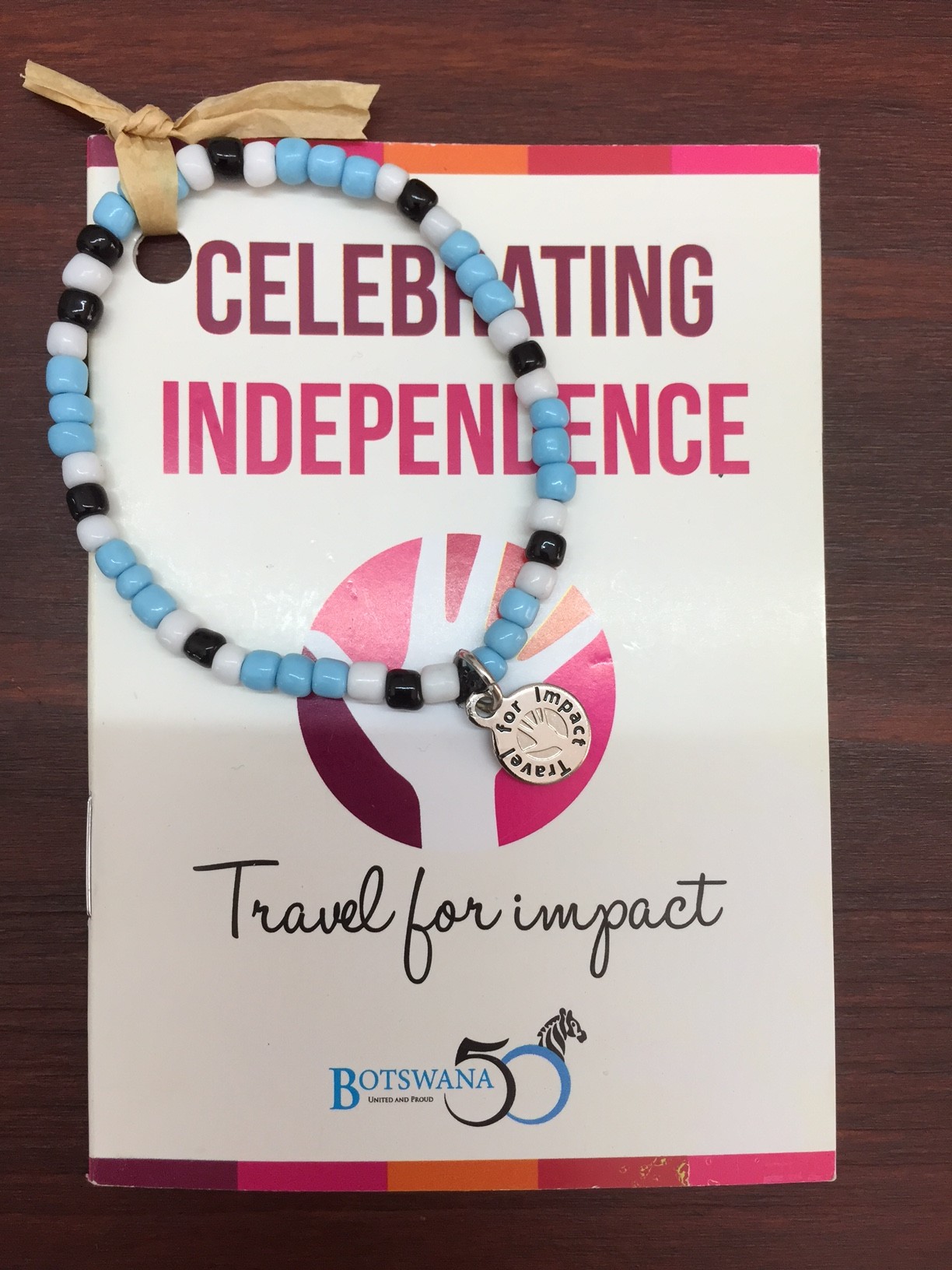 Through our ongoing partnership with Travel for Impact, we support Woman against Rape, a local charity providing safety and counselling for victims of gender based violence. Sadly, they hear time and again that woman feel compelled to remain in abusive situations, due to the lack of economic freedom.
The empowerment programme was implemented to address this issue by providing skills based training in local crafts. The crafts are then sold, enabling survivors to derive an income, gain independence and stop the cycle of abuse.
We purchase a bracelet for every traveller booked through Safari Destinations as a thank you for supporting Travel for Impact. This creates long term sustainable income for the vendors and at the same time allows our travellers to take home a meaningful reminder of their trip.
They may not give a reminder that it's time for a morning run, but our power bracelets are reminders that by supporting Travel for Impact, you are creating a meaningful impact in the lives of those less fortunate.
Don't forget to collect your Power Bracelet from BTO at ITB Berlin!