Botswana is known for some of the last unspoilt wildlife areas in the world and as such offers a unique experience to anybody wanting to discover the beauty, remoteness and diversity of Botswana's landscapes and its animals.
Besides lodge-to-lodge mobile safaris and fly in safaris, Botswana is a great destination for anybody seeking an adventure and wanting to embark on a one of a kind self-drive trip.
Camping in unfenced wildlife areas, waking up early with the sunrise while looking across the moonlike landscape of the salt pans and getting up close with some of the biggest mammals on earth is truly an unforgettable experience.
There are however a few things, travellers should keep in mind when deciding to explore Botswana on their own terms.
Driving through Botswana is nothing like driving through for example the well known Kruger National Park or Namibia, with tar roads and clearly marked directions. Botswana can present some challenges – difficult road conditions with deep sand, destinations far apart from each other, remote areas without signage and confusing "road" networks. All the more important it is to be thoroughly prepared and use the tools at hand to make sure your journey will be the safari of your dreams.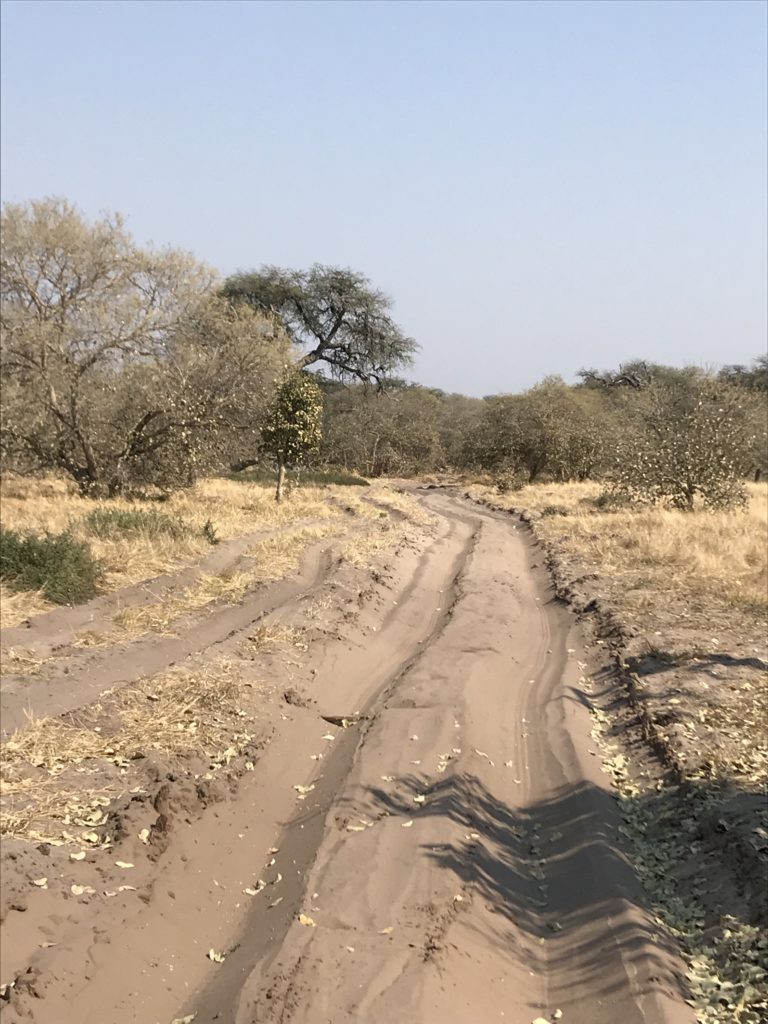 First of all, it is important to understand the different areas and the different types of self-drives.
Make sure you have done your research regarding which areas you would like to visit and what the road conditions are like. Road conditions can vary from main tar roads, to sharp gravel road, deep sandy roads and water crossings.
Unless you are only planning to drive on tar roads, driving with a 4×4 vehicle is an absolute must! Ideally, the vehicle should have a long range fuel tank or in case it doesn't, you need to take extra jerry cans. There are no fuel stations in National Parks and even outside the parks, you sometimes need to drive far distances before reaching the next fuel stations.
Another important thing to keep in mind is that the vehicle is properly equipped. Even on tar roads, there is mostly no network between cities. Therefore, it is essential to be travelling with a satellite phone should you have an emergency and need help.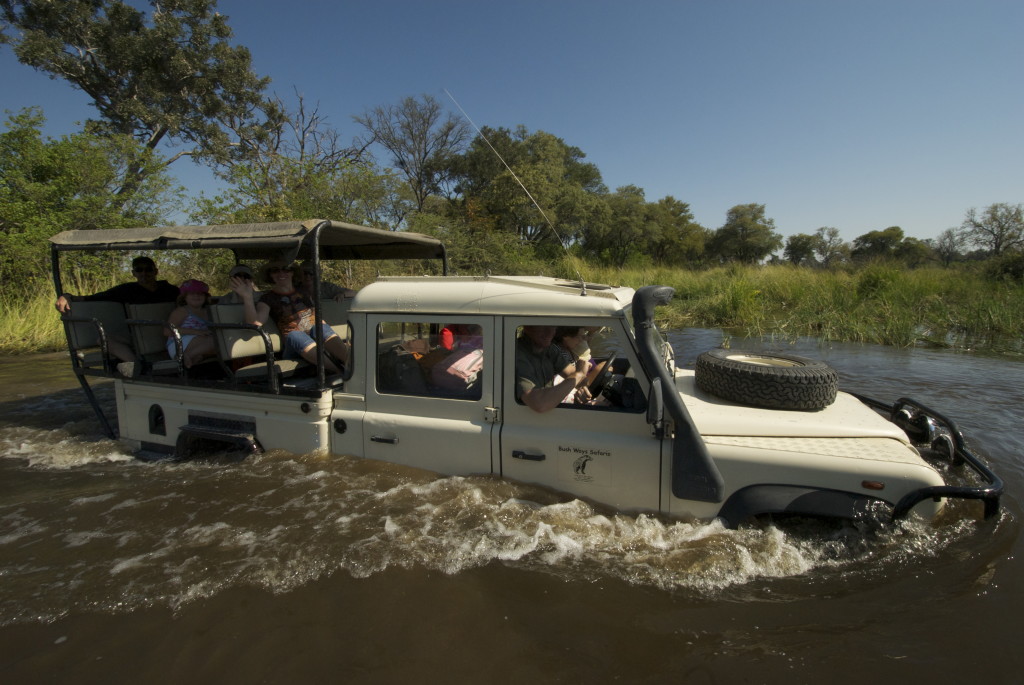 Besides that, the car should also be equipped with tools you need in case you get stuck or have a break down, such as a spade, sand ladders, hi-lift jack, tyre repair kit, compressor etc. and of course spare tyres.
In order to find your way around, you should travel with adequate maps, GPS and best of all, Tracks4Africa. Tracks for Africa is a very user-friendly app that you can download on your phone, and the best about it, it works offline! Even in the remotest areas, the app connects the dots via GPS signal and allows people travelling to easily find their way around the complicated and sometimes a bit chaotic bush network.
We know that some clients struggle with the costs for the app. It currently costs USD 50, but this includes regular updates. The app covers many African countries including South Africa, Namibia, Botswana, Zambia and Zimbabwe and many more. Users purchase it once and can use it again and again.
The National Parks are completely wild and camping is only allowed in designated campsite areas.
The campsites are not fenced, which means, animals regularly walk through them, adding to the thrill of being up close with wildlife. However, make sure you keep a safe distance from wild animals – for your own safety but also to respect the wildlife. The same applies to when you are driving. Keep a safe distance from animals, do not go off-road and stick to the well-used track to ensure you have a smooth trip!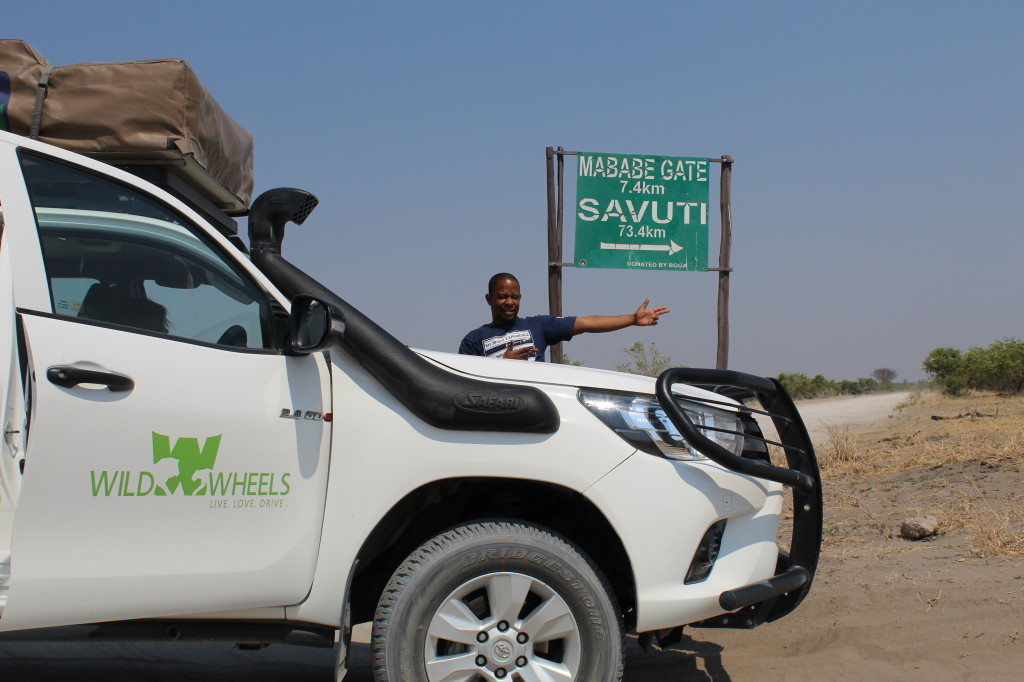 You should not be driving at night. Besides it not being allowed in a National Park, it is very dangerous to drive on Botswana's tar roads at night. Animals can roam freely and there are no fences or street lights along the roads which means farm animals use the warm tar as a sleeping place. Statistically the number one cause of road accidents is hitting an animal while driving at night.
For the less adventurous traveller Botswana can be perfectly combined with Namibia. One of our best selling trips is a self drive trip which starts and ends in Windhoek and which combines the stunning landscapes of Namibia with the vast Wilderness of Botswana. The Delta can be included on a 3 night fly-in, for the rest of the safari traveller stick to the tar roads and link Maun with Kasane via Nata (including a stop along the Boteti or the Salt Pans).
There is so much to explore – come and visit. As you know everyday not spend on safari is a lost day 🙂