Three of my colleagues and I recently had the pleasure of spending two nights at The Lodge located north of the expansive Central Kalahari Game Reserve. We were picked up at our offices in Maun just after lunch for a comfortable four and a half hour road transfer in their air-conditioned 4×4 to this rather unique product.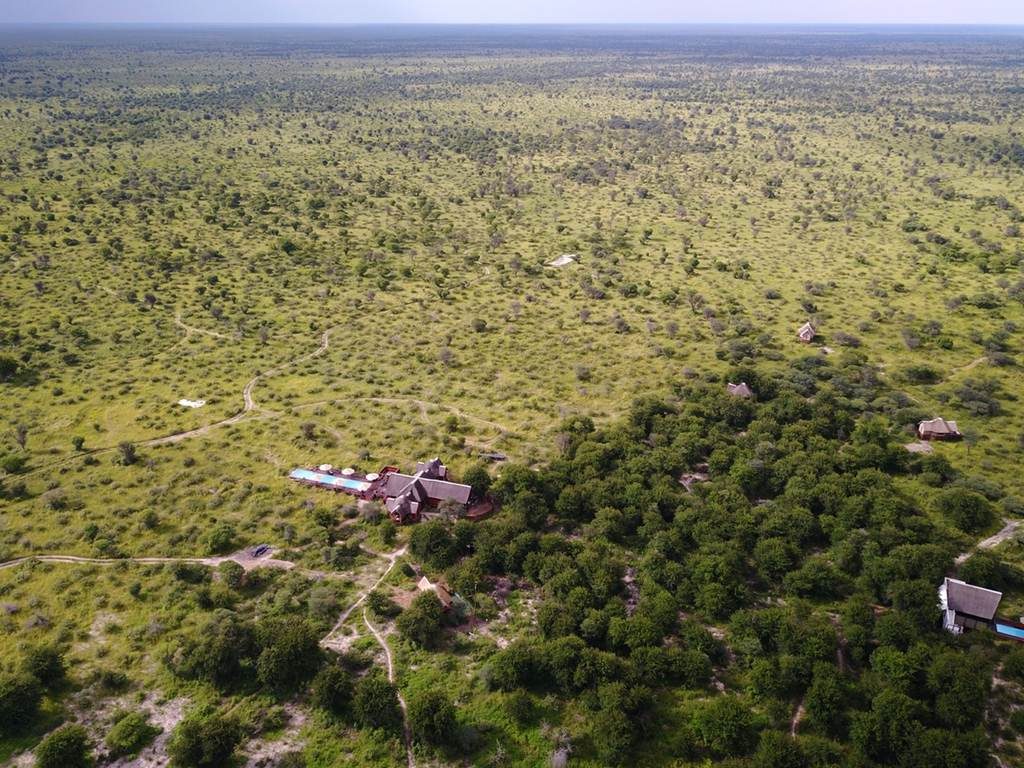 Although there was not much to see on the way, we kept our spirits up by discussing exactly what we were about to experience as it became apparent that although we were seasoned travellers in regards to camps and lodges in Botswana, we did not quite know what to expect at this property as big game viewing is not the primary focus. This is not to suggest that there is no game in the area (as I realised later on) as we encountered zebras and kudus during our stay there but rather that this property has a completely different ethos as compared to the camps we regularly visit in more predominately game rich areas in the delta.
We arrived to a very warm welcome by Teddy, the lodge manager and his ever smiling staff. The lodge really is beautifully built to match in with the surrounding area and the twenty-five metre lap pool had us all wanting to take a dip right then and there! We freshened up with a welcome cool drink and prepared ourselves to hear the usual camp briefing regarding operations safety pre-cautions and activities. Instead of the usual early morning wake up at 05h30 in the morning for a game drive we were advised we could sleep in until breakfast was served at 07h30! The activities on offer had us all spoilt for choice as one could go on a game drive, walk, fat bike tour of the area or horse riding. Other activities on offer are golfing (desert style!), tennis, an authentic bushman experience (either a walking safari to discover what the desert can provide in terms or nourishment and medicine or a more in-depth fly-camp experience at a bushman village located close to the lodge) or if one is feeling like being pampered, massage treatments are also available at a small supplement. Needless to say we all chose our prepared activities for the following morning with two of my colleagues opting for the horse riding and the third taking in a massage. I opted for fat biking riding with a twist as I was going to follow my colleagues on the horses.
In hindsight, this was probably not the best decision I have made in my life, as the next morning I quickly came to realize one cannot follow horses on a bright orange fat bike through the Kalahari veld. As my colleagues got introduced to their horses and the guides, I took this time to name my fat bike "Bubba" as all the horses had names I did not want my trusted bike to feel out of place. The ride started with a light trot which Bubba and I easily kept pace with, but this was to quickly change. When the horses went into a canter, keeping up with them rapidly become more difficult. Thankfully they stopped when they realised that I had fell from view and waited for me and Bubba to catch up. It was at this point, I made the decision to return back to the lodge with Bubba and let them enjoy the rest of their ride, as I was clearly slowing them down. Again, in hindsight, probably not the best decision as fat biking through  tall grass on your own on a bright orange fat bike in a concession that can have wildlife pass through it without a guide would be considered foolhardy at best. I could just imagine the confusion on a leopard's face seeing me and Bubba huffing and puffing along! Swinging my neck around every two seconds to check for wildlife whilst trying to stay on the "path" we had taken was a challenge to say the least.
My joy at finally seeing the lodge appear on the horizon was that of the desert when it rains. Pure and utter joy and relief!
Departing the next morning, it dawned on us that we had experienced something completely unique in the tourism industry of Botswana. They whole ethos is centred more around the relaxing and varied experiences available rather than big game sightings.
A fitting and relaxing end to any safari.
Safari Destinations is about family. It is the people that share our daily lives, and who we have grown to love and cherish. With our SD family, we create memories, share good times and help each other through the tough ones.
Some of those good times are celebrating the birth of the children to staff employed at Safari Destinations. At last count, it was 17 in total with another 2 on the way! Close to 50% of all our staff are parents. This is why lift clubs, meal arrangements, play-dates, "Hello Aunty Sarah" as well as kiddies' laughter and tears are the order of our day.
We all know that total commitment describes our women here at SD. Many years ago when Lorraine and Andrea were still breastfeeding, critical Globetrack training had to take place. So, it all happened "behind the scenes" while the (male) trainer continued his training. He had strict instructions to "Don't turnaround!"
While 80% of our staff are women, we believe that fathers are just as important as mothers. This is why our Dads get paternity leave with the birth of each child.
Our latest recruit is beautiful, little Paige, born to Senior Consultant, Mia Ives. Once Mia returns to work, as a first time mother, she will have the support and understanding of the Managing Directors, Carina and Lorraine as well as the many women here at SD who have walked the path of managing family and work.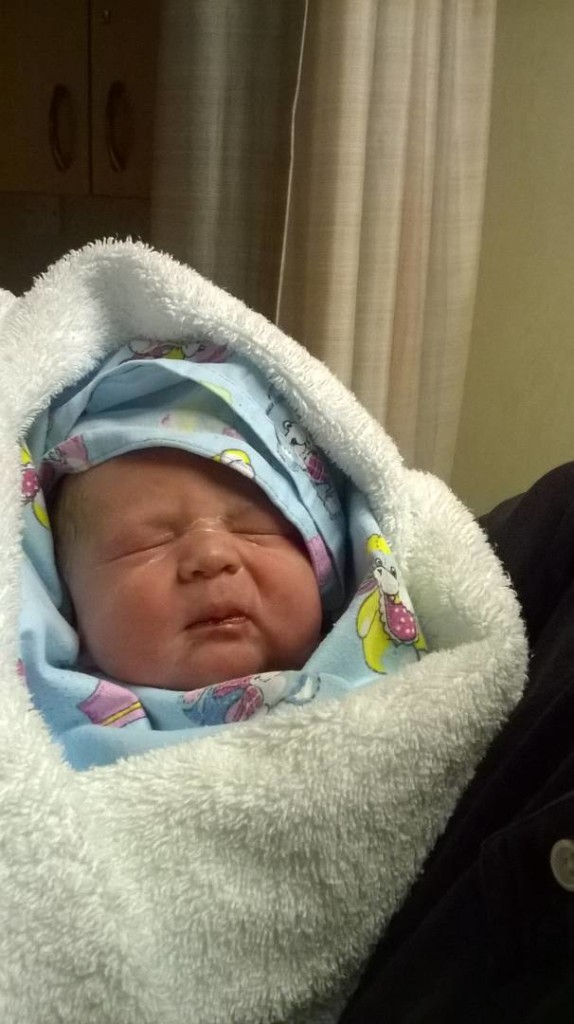 I was fortunate enough to spend a week on safari during our so called green or secret season. Everything seemed to be bursting with life, from the lush green bush to the intermittent cloud bursts that warned us of their impending approach and of course there were babies – everywhere! I don't ever recall seeing a giraffe that small or the tiny blue wildebeest that was even smaller than the average Impala. The weather was perfect. It was certainly not a sweltering and unbearable heat and when it did rain (which of course was every day) it was more often over in an hour. Undoubtedly the biggest drawcard is the price tag as green season is the cheapest time to visit Botswana.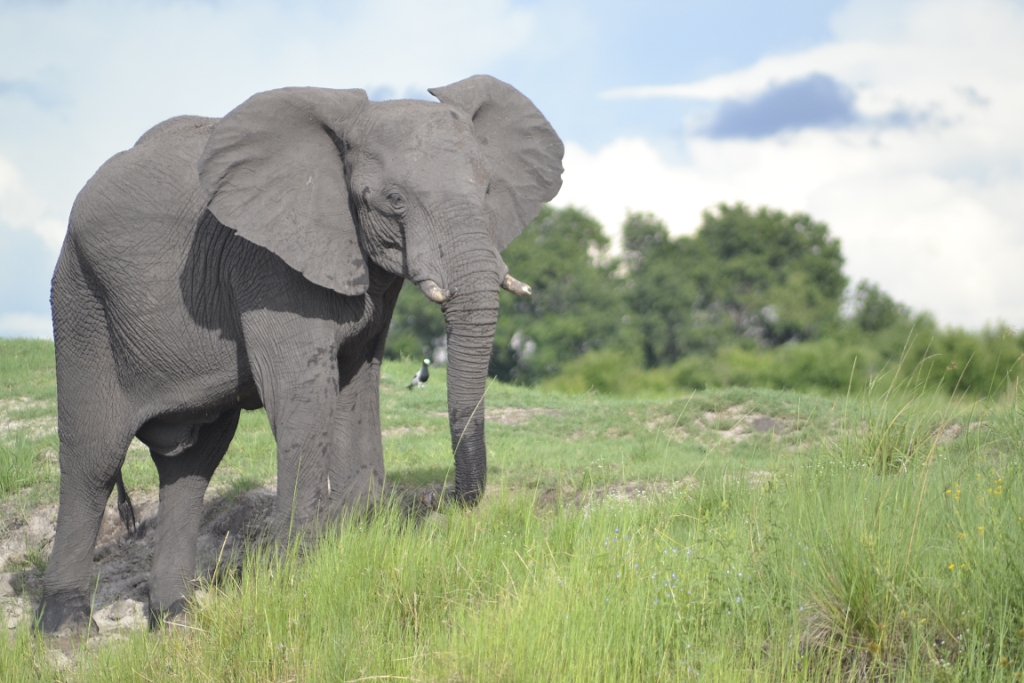 My journey started in Chobe but this time it was a completely different experience from my previous visits. I had the pleasure of staying on the Chobe Princess for the night and often this option is overlooked when starting or ending a safari in Botswana, yet it was the most relaxing and certainly the most rewarding game viewing experience. Feet up and reading a book, I would glance periodically at my surroundings only to find crocodile sunning on the bank, or a hippo out of the water. In fact it gave new meaning to the size of these animals, seeing them plunge from the bank into the water. Our guide took us out on a tender boat later in the afternoon and we watched a herd of Elephant come down to the water's edge – expecting them to quench their thirst and move on. But we witnessed something I had never seen before amongst elephants… whilst I had seen them in water before this time was different as 3 young bulls cavorted and tumbled around, disappearing completely under the water for a moment before resurfacing. The only obvious sign would be the trunk peering out every now and again. I loved every minute of this spectacle.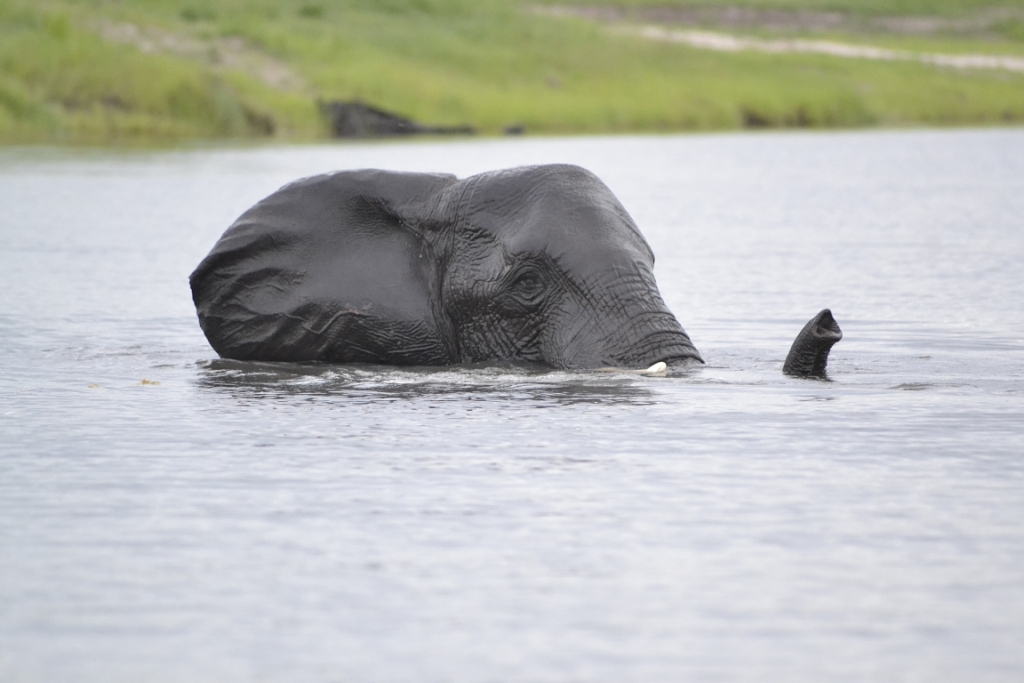 The highlight of my week away had to be the Xaranna concession in the Okavango Delta. With an expert guide and tracker to take care of our safari needs, we managed to see the Big 5 in 24 hours. Whilst this might be the normal expectation for most, very few concessions have the endangered Rhino. Through various means, White Rhino have been relocated from South Africa and reintroduced here over a period of time. It was certainly a proud moment to come across the magnificent prehistoric looking animals grazing peacefully in the bush nearby.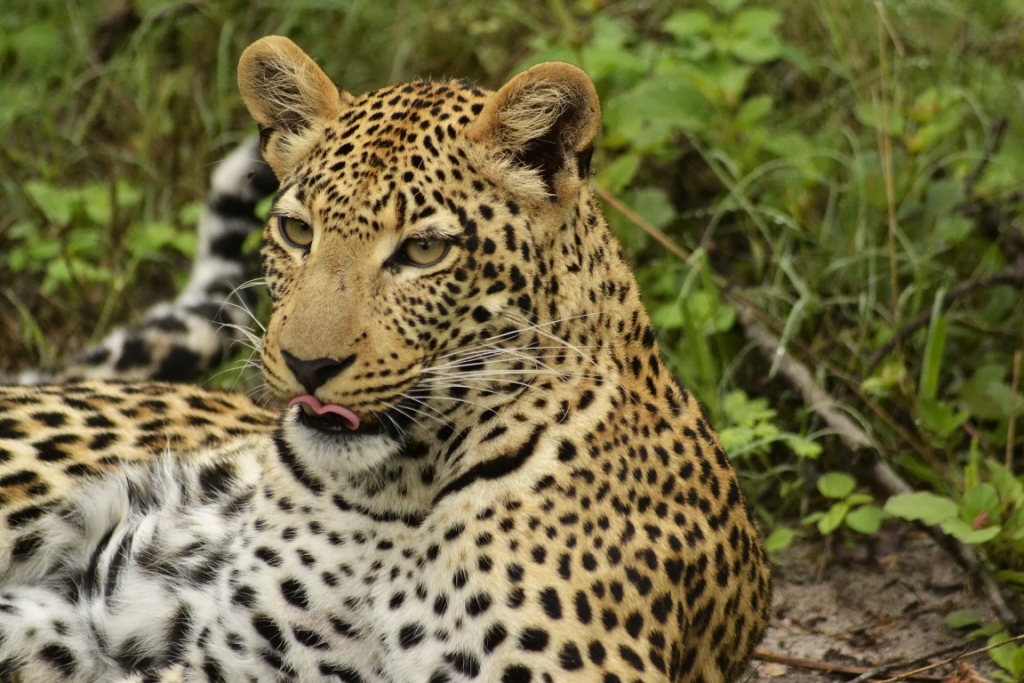 The rain showers did not keep us from our game drives and with a poncho readily available we embarked on both the morning and afternoon activity. The Delta was teeming with wildlife and though more scattered during the wet season, we were never disappointed. My husband, a professional photographer, commented on photography during this time of year, claiming that with less dust particles in the air, clarity in photographs was certainly better. I can only agree based on the stunning images he captured!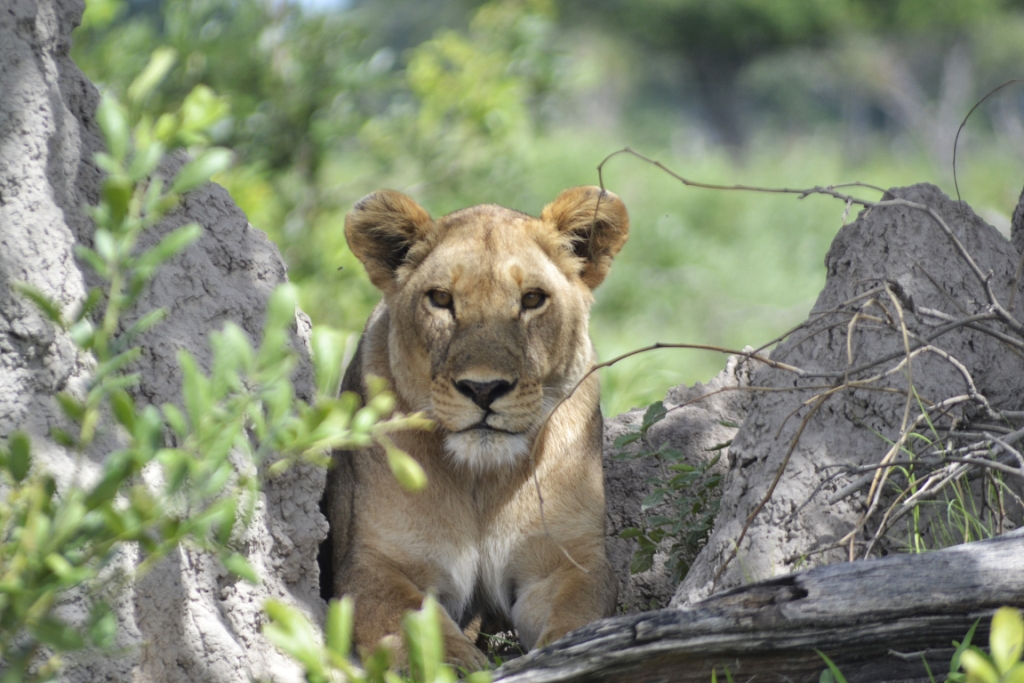 So in a nutshell, it will rain and probably more often than not. But with that comes the reward of new life, little lives finding their way; explosions of colour from the ground to the sky; a photographic playground; warm summer days and lastly a little more money in the bank account.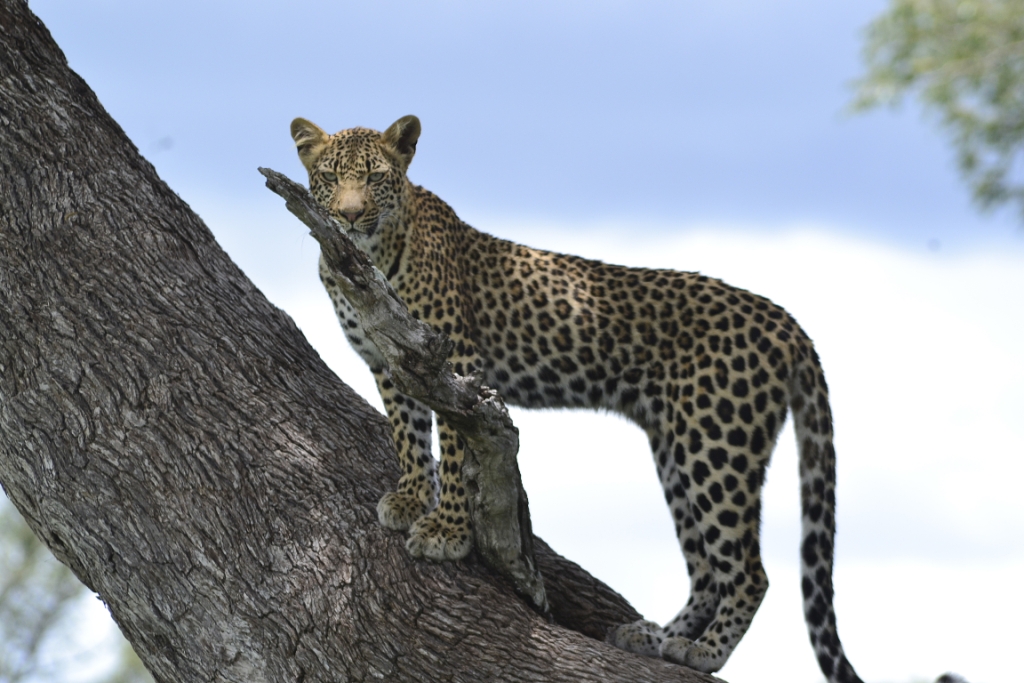 Kadizora is based in the north eastern part of the Delta in a beautiful concession that is fortunate enough to have the Selinda Spilway and Vumbura River running through it.
What next?  In the next week, the water activities will move to the Vumbura River, where there are permanent lagoons, making this a huge advantage for this camp, is having water activities most of the year round.
We experienced a classic safari style, and the food that came out of the kitchen was just too decadent, as usual I left after 3 days feeling like I'd been on an eating safari.  Other highlights from the camp was having elehant all around our tents all night feeding off the Marula trees that shade the main camp, hearing the lions roaring right close to camp at first light, there is nothing quite like that sound in the bush.
Why are safaris so expensive in Botswana?
Since my beginning with Safari Destinations this question haunted me on many occasions. Especially people who visited East Africa or travelled to more mainstream safari destinations like Namibia or South Africa before, are surprised when finding out how much more a safari to Botswana costs.
In order to get our head around the "price tags", we first need to understand the philosophy behind Botswana as a tourism destination: The strategy follows a high cost – low impact approach.
Low tourist density. The restrictions on allowed beds per concession area are quite strict compared to other countries. This means that a camp can only host a certain number of guests and only operates on a small-scale vehicle operation in order to minimize the human impact on nature. This automatically leads to a lower number of tourists in Botswana and makes the experience of the guests much more exclusive.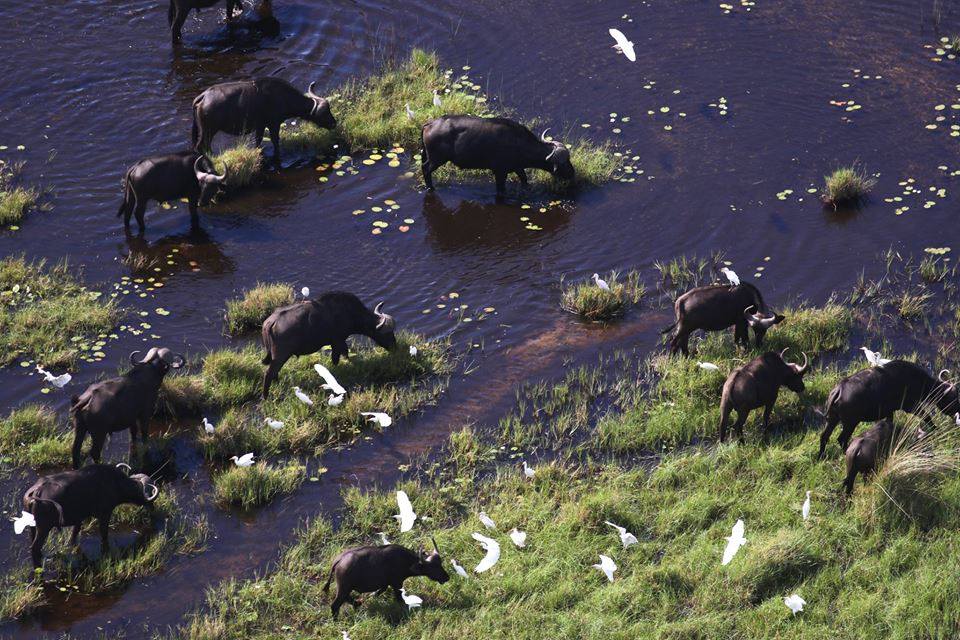 But please note: there is a difference between national parks and private concession in terms of accessibility and tourist frequencies!
Environmentalism & high costs: In order to run a camp in Botswana, the camp operator has to pay the government quite high conservation fees and leases for the areas. Together with the governmental restrictions, it encourages sustainable constructions in wildlife areas. The idea is that every camp is built in a sustainable way so that it can be removed completely after the lease expires, without leaving any traces in the landscape. And I think every person who has swapped from standard electricity to solar power knows how cost intensive the installation of such renewable energy sources is.
Both points have a convenient effect on the tourist experience on safari:
–        On game activity, tourists in Botswana (normally!) face fewer other tourists and have an exclusive wildlife sighting – meaning they only share it between fewer vehicles whereas in other destinations vehicles already queue to a certain extent in case of an exciting predator sighting.
–        Landscape is mainly impacted by natural forces and not by humans, which often goes along with strong photo opportunities. Moreover, most camps and mobile operators are perfectly equipped with open vehicles to make a photographic safari a success (no window-/vehicle frames, better light effects). This also creates a distinction between Botswana and other destinations, where only closed vehicles are allowed. Besides the clear commitment to photographic safaris by the companies, nature also does its part by providing unique undisturbed sceneries for its visitors and local people.
You don't believe me? Check out the following hashtags on social media platforms like Instagram, Facebook or Twitter to get an idea of the beauty of Botswana:
#lostinbots & #whyilivehere & #thisischobe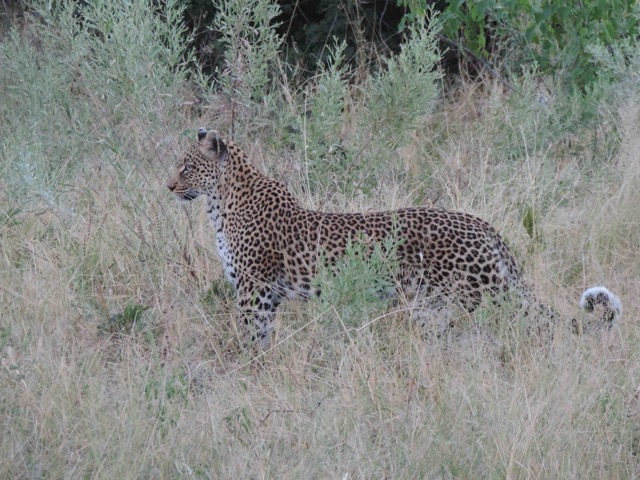 There you have a proof of the diversity of landscapes Botswana has to offer: massive rivers (e.g. Chobe), dry savannahs (e.g. Savute), fascinating river systems (e.g. Okavango Delta), impressive salt pans (e.g. Makgadikgadi) and the vastness of the Kalahari desert.
–        The diversity in landscape is not only an opportunity for landscape photography. It also provides different habitats and is therefore home to a wide range of animal species. Botswana boasts itself with "quality game", not "quantity game". Obviously we also count large herds of elephants and buffalos as well as comparably high numbers of predators (lions, leopards & cheetahs) in Botswana. But what other destinations can't compete with is the high number of rare species like: wild dogs, brown hyenas, leopards, sable and roan antelopes to name a few. Normally these animals are hardly ever seen on conventional safaris. Botswana however provides the habitats for them and therefore increases the chances of witnessing these rare species on safari.
All those points lead to an exclusive safari experience, which is reflected in a higher price tag. But behind the tourist experience is a mostly unknown enormous logistic expenditure. And these need to be taken into consideration before labelling Botswana as "expensive".
Food delivery and waste management: Botswana is a landlocked country, most supplies are imported from South Africa, by the time the food arrives in Maun it has travelled more than 1000 km already. From Maun the journey continues. Most camps are located in remote areas. In order to provide a culinary experience for guests during their stay, every single food item and can or bottle of beverage needs to be brought into camp. Due to most of them being inaccessible by road this is done by aircraft, which is not only a tremendously logistic operation but also results in high operational costs for the camps. And not only the fresh food is getting delivered, also the reverse transportation of waste out of wildlife areas takes place by aircraft.
High staff guest ratio: The staff members of the camps need to be flown in and out of camp (duty, leave, doctors visits,. ..) as well, and in order to deliver such a remarkable customer service the camps operate on high staff numbers. Normally 3 or more staff members are in camp for one guest.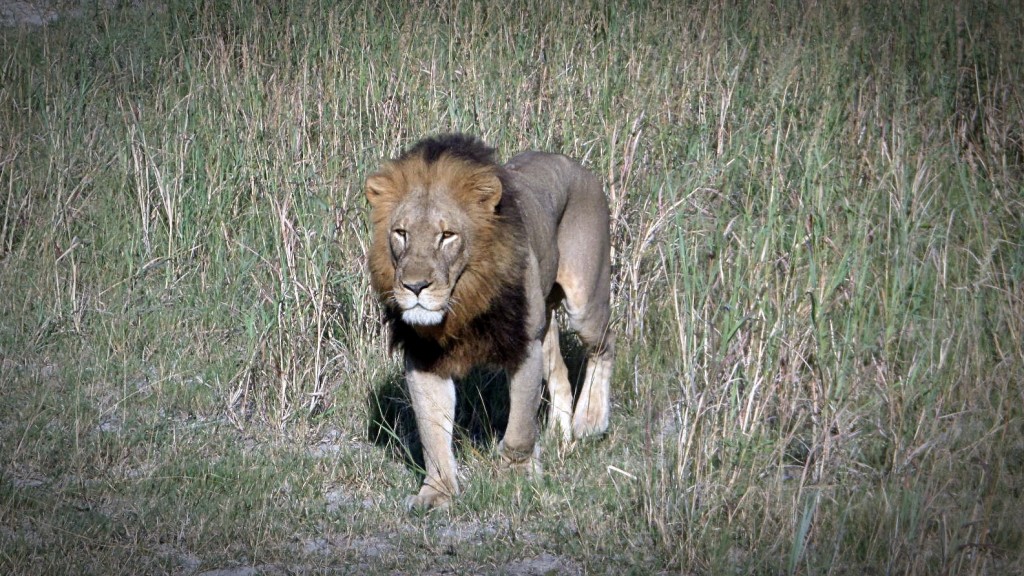 High maintenance costs: The location in the unspoilt wilderness also results in high maintenance costs for a camp. Water pipes break regularly because of animals impact, wood constructions or canvas need to be replaced several times – not only for the visual effect but also to be functional e.g. in keeping the heat out of a guests unit. The same applies to safari vehicles. They need to undergo frequent maintenance because of the "unhealthy" combination of water, heat and sand which quickly leads to signs of wear and tear. Additionally, spare parts need to find their way into camp which again involves logistical costs.
This shows that there are many visible and invisible components for the price tag.
Botswana – one of Africa's best kept secrets!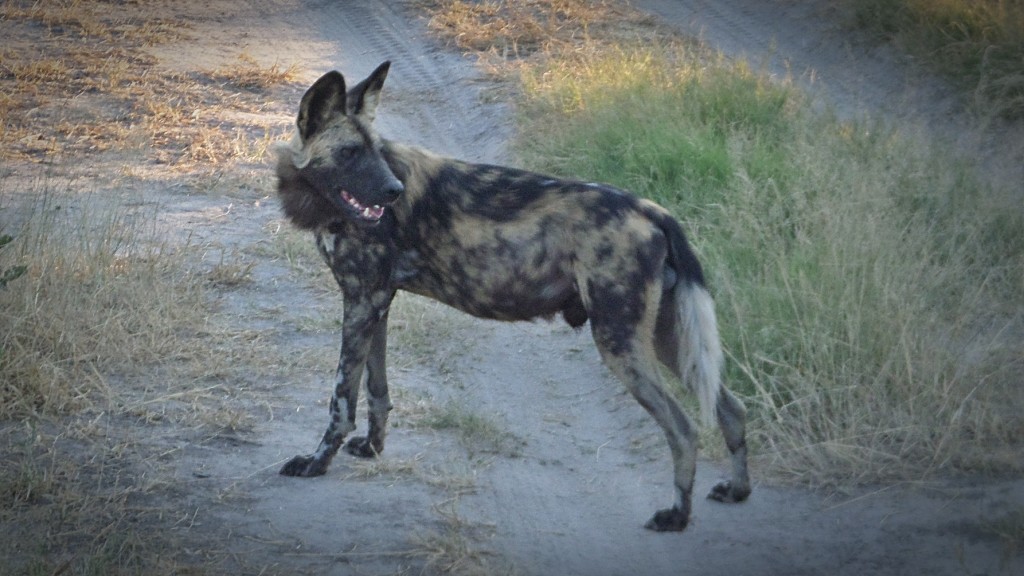 There is something about the private concessions in Botswana – they just never seem to fail! We were in for an absolute treat on our recent pre Indaba Famtrip where we hosted agents from around the globe. One of our agents had never been on a safari before and her expectations were completely exceeded when it came to the cats; and just as special, the African Wild Dog.
I recall sitting at the breakfast table at Shinde Camp, settling into a scrumptious spread, when an unknown voice from somewhere uttered the words … "wild dogs". We leapt up to take a closer look and in an instant blur of excitement and mere seconds, we were on the game drive vehicle with our trusted guide following the dogs. We found them and then lost them, found them again and then finally lost them when they disappeared into a thicket. They were on the hunt and it was not an easy task keeping up with them! Still we enjoyed those few precious moments and when we returned to the breakfast table our food had been keep warm and served once again.
We were lucky with the wild dogs in the Khwai concession too! This time it was a more relaxed setting and we watched a pack of 6 dogs go about the daily get up, walk 10 metres, lie down and take a break, get up and go another 10 metres, lie down and so forth. That was a special sighting and one I will remember for a long time still. Just when we thought our afternoon drive could not get any better, we came across a leopard walking in the road not far from our vehicle. My heart nearly skipped a beat … it had been nearly 10 years since I had seen a leopard in the wild. There is just something about a leopard sighting – it so magical watching this gracious and absolutely beautiful cat, so awe inspiring and a tick the box on the bucket list for most visitors to Africa.
Whilst we did not see any lion in the Khwai concession, we most certainly heard them that evening and that has to be the most incredible sound – the true call of the wild. Close your eyes for just a minute, imagine you are in your tent, separated only by a sheet of canvas to the bush around you, it is pitch dark and you cannot see your hand in front of your face….then the first call erupts from somewhere in the not too distant dark of night, a reply comes from another angle and then what sounded like a conference call amongst a pride, bellows through the silent, dark night. Nothing compares to that sound!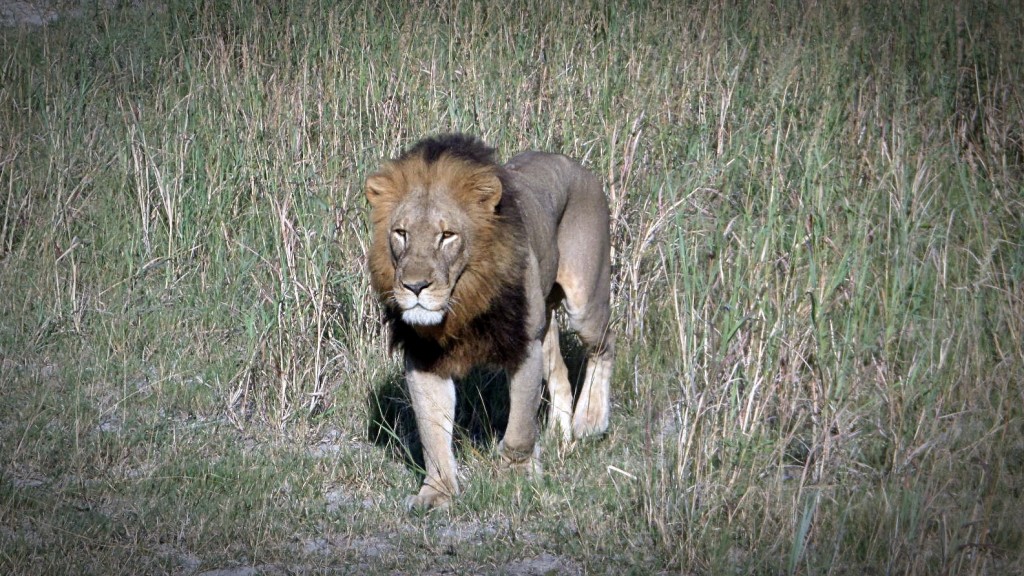 Selinda was probably my favourite concession, with vast open spaces dotted by a termite mound here and there. The grass was still high in places and we headed off to an area where a lioness and cubs had been seen the previous day. This was not an easy find and we all kept our eyes peeled on the bush around us, searching for that slight movement – something that might give their presence away. Our guide was committed and we continued searching, hoping to get a glimpse of these little cubs. Somewhere, someone noticed a small movement and there before our eyes were these absolutely gorgeous and perfect little cats! They were not perturbed with our presence and we were spoilt with a show in their African playground.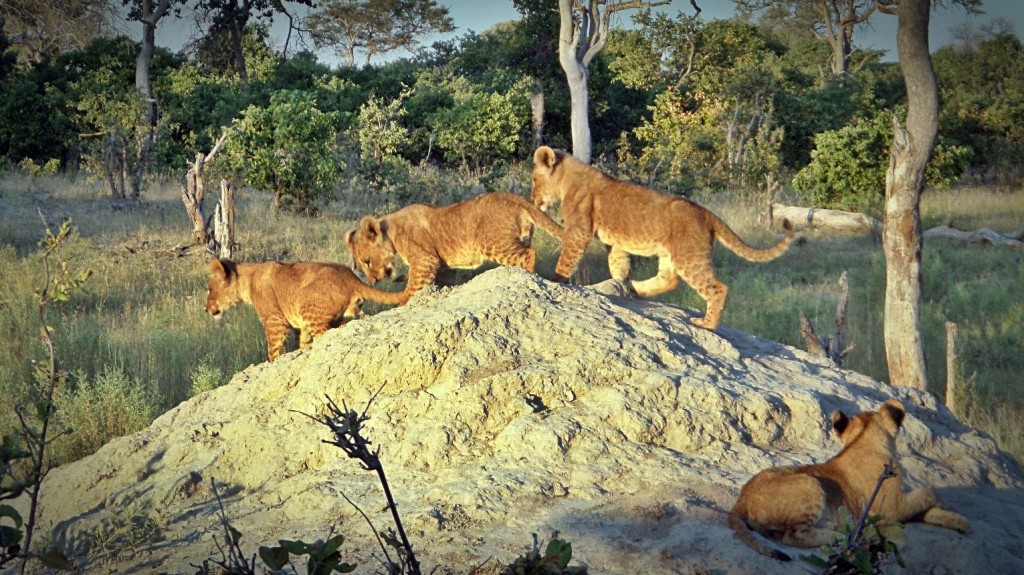 There are no guarantees when it comes to sightings, however I dare say, with strong concessions and committed guides, the experience of a lifetime is guaranteed.